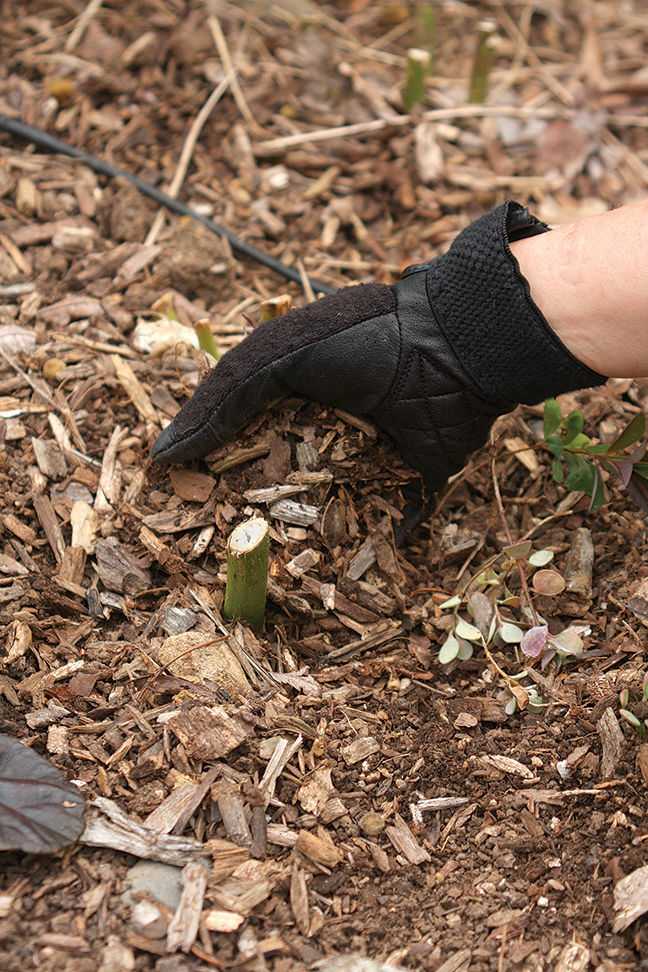 There is no doubt that mulching builds soil, reduces the need to water, and helps control weeds. But what does it do to protect plants from the cold? In many climates, perennials will survive just fine without any protection. In cold areas, snow is an excellent insulator; it keeps plants underground at a temperature around freezing and protects them from the worst of winter conditions. If we could be sure that there would be a good layer of snow throughout winter, our gardens wouldn't experience many problems at all. Without snow or other mulch in tough winter months, however, plants may suffer heaving and freezing, which can damage their root systems.
The best time to apply winter mulch is just after the first hard frost. By putting mulch down at this time, you will help stabilize the temperature of the soil right around freezing. Applying mulch too soon may delay freezing and encourage heaving and thawing. Applying it too late may cause the roots of plants to experience temperatures below that which they can handle.
Pine bark or wood chips are the best mulches; they enrich soil as they degrade. A layer of mulch about 4 to 6 inches deep over the plants works well. Most perennials will pop through the mulch in spring. If the plants are young, small, or newly planted in fall, you may need to clear some of the mulch in spring so that the plants can emerge without difficulty through the winter protection.
­—Jeff Gillman, author of The Truth about Organic Gardening, is an associate professor of horticulture at the University of Minnesota in St. Paul.