Today's photos come from Lisa McMillin in Boise, Idaho.
I live in Boise's historic North End, in a bungalow more than 100 years old. I've been gardening for 30 years, 15 fanatically. I have a small city yard that's Wildlife Habitat certified, with food plants, water, and shelter. My front yard has no grass and is full of sunflowers.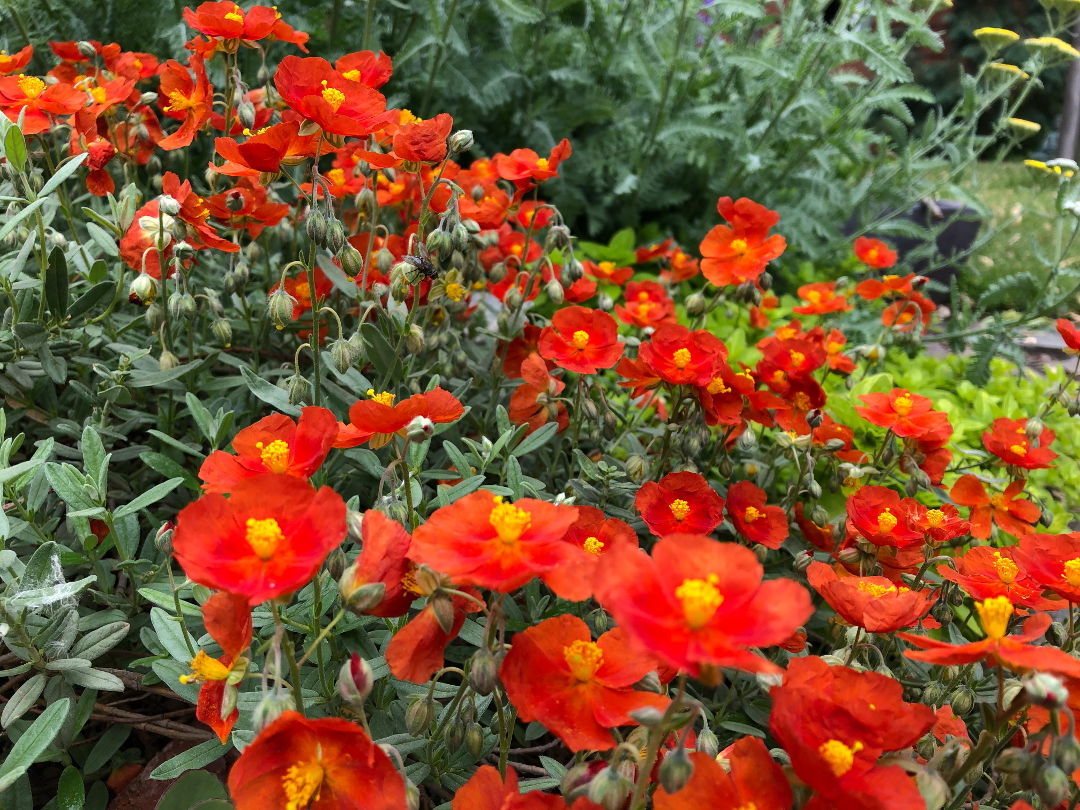 Orange helianthemum with gray-blue foliage (rock rose, probably Helianthemum nummularium 'Henfield Brilliant', Zones 4–9).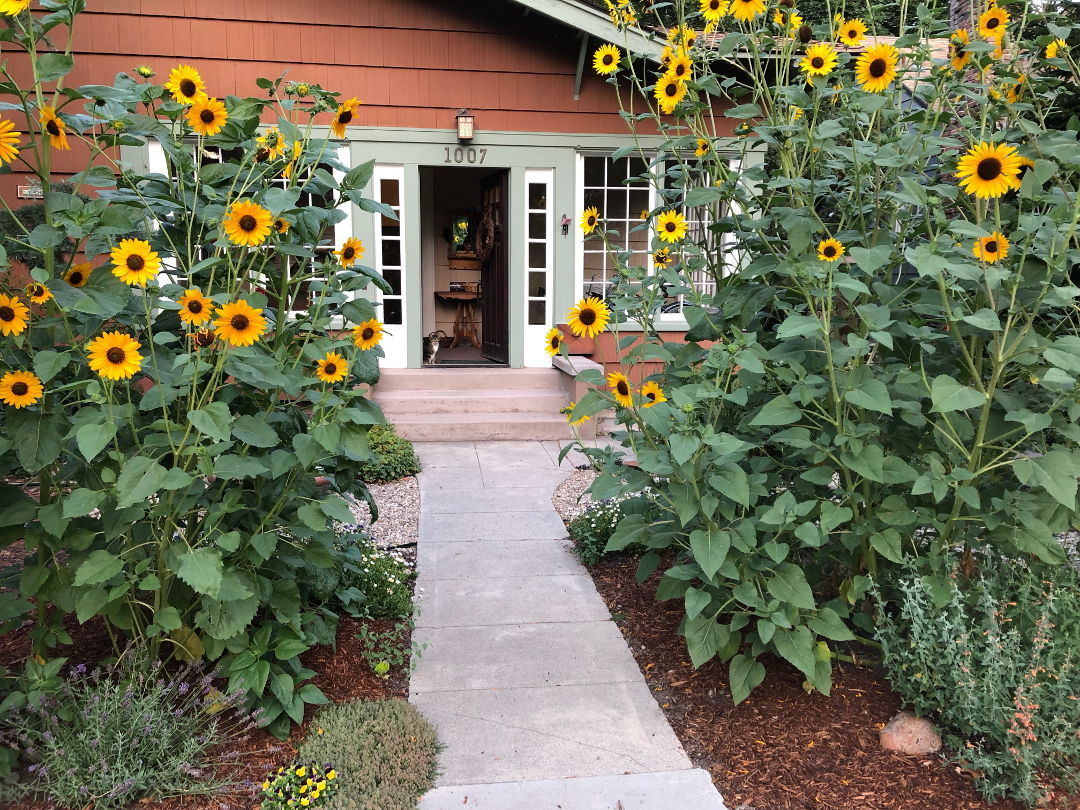 Masses of sunflowers (Helianthus annuus, annual) line the walk up the front yard. Beautiful to look at, they are great food for pollinators and birds.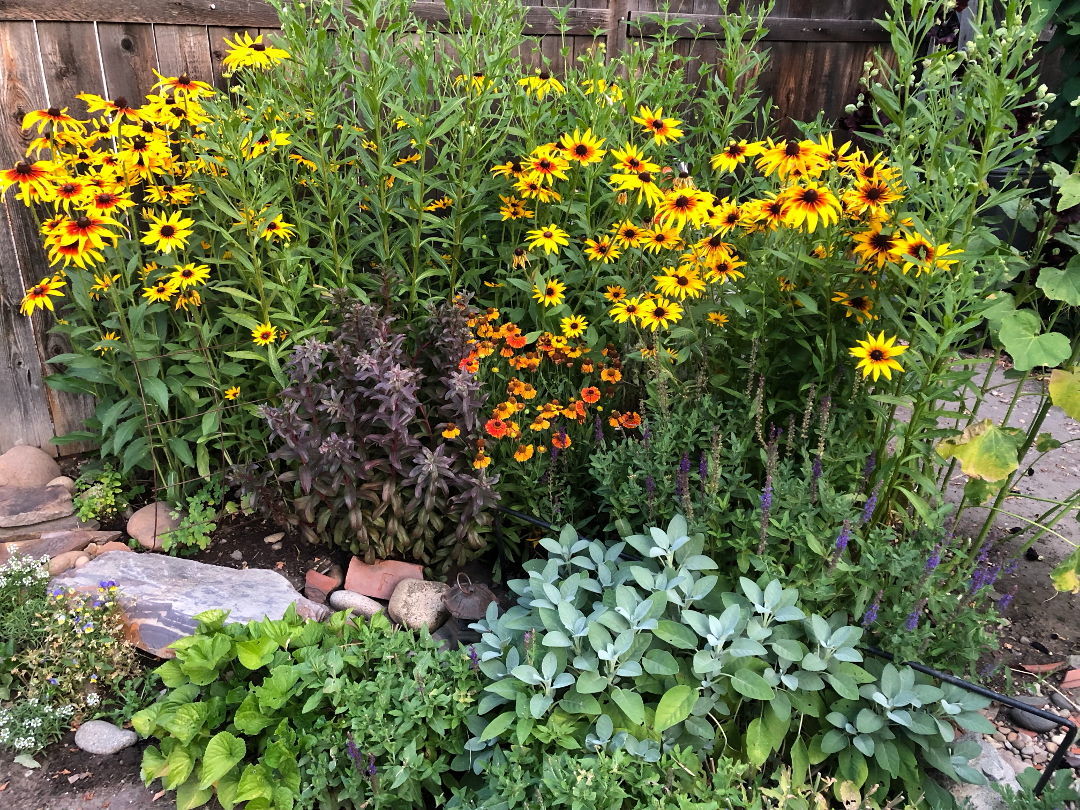 Black-eyed Susans (Rudbeckia hirta, Zones 3–7) dominate this bed with their brilliant yellow-and-orange flowers.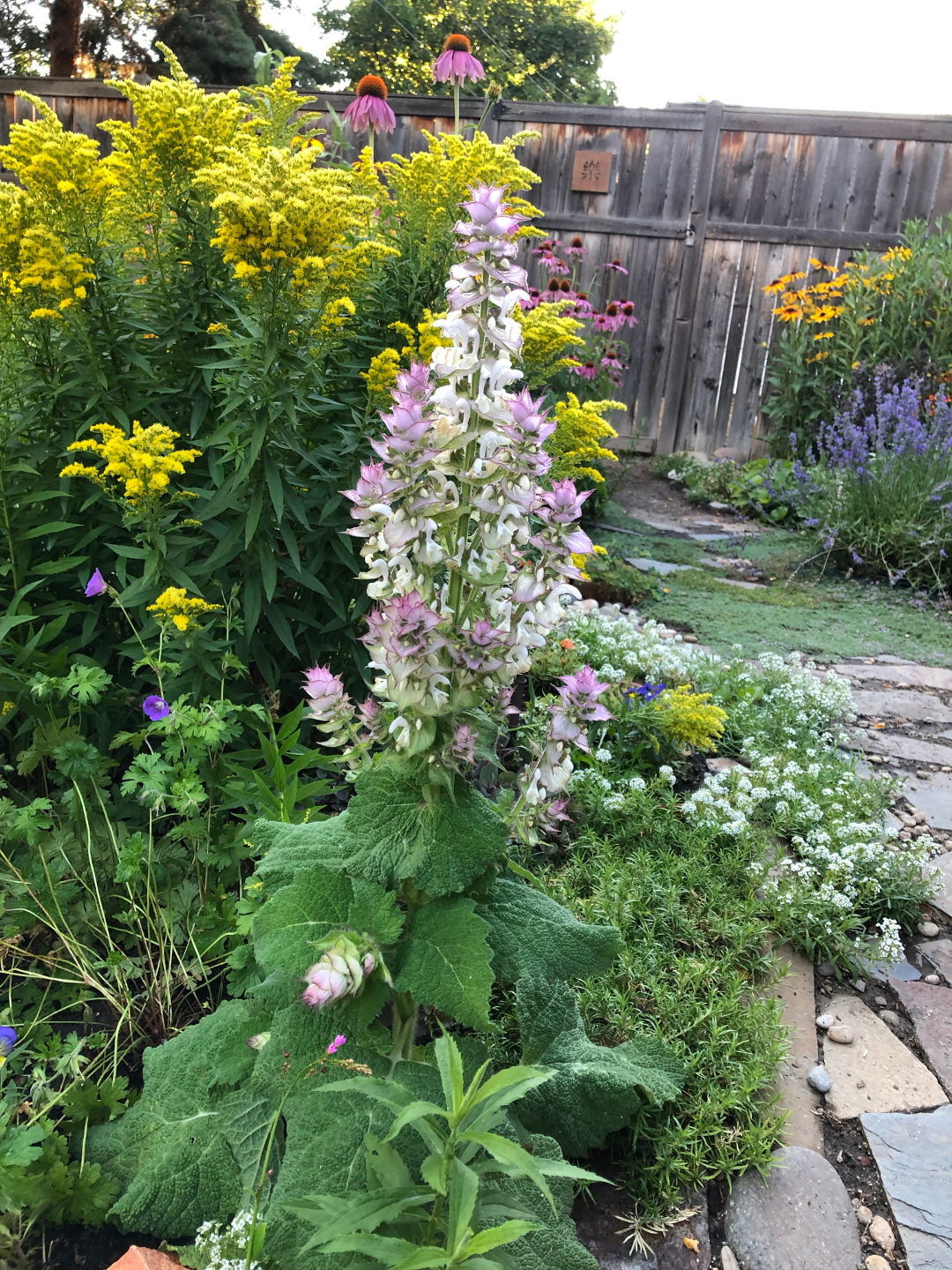 Clary sage (Salvia sclarea, Zones 5–9) is in full bloom, with each flower backed by a large bract that is even showier than the actual flowers. This beautiful plant is a biennial or short-lived perennial, and Lisa calls it Audrey, after the Little Shop of Horrors plant.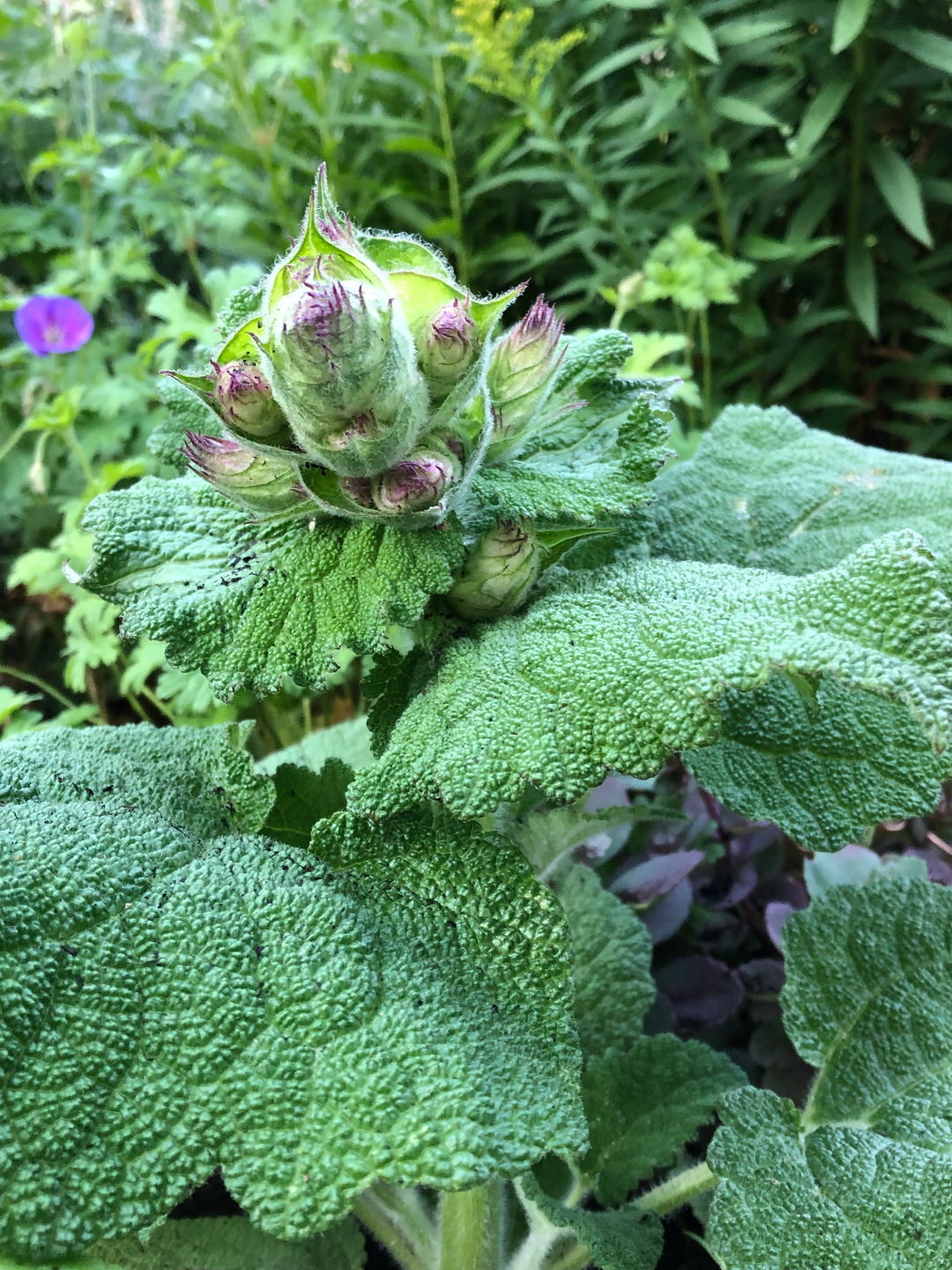 The clary sage (or Audrey, if you prefer) earlier in the season, with the flower buds just beginning to develop.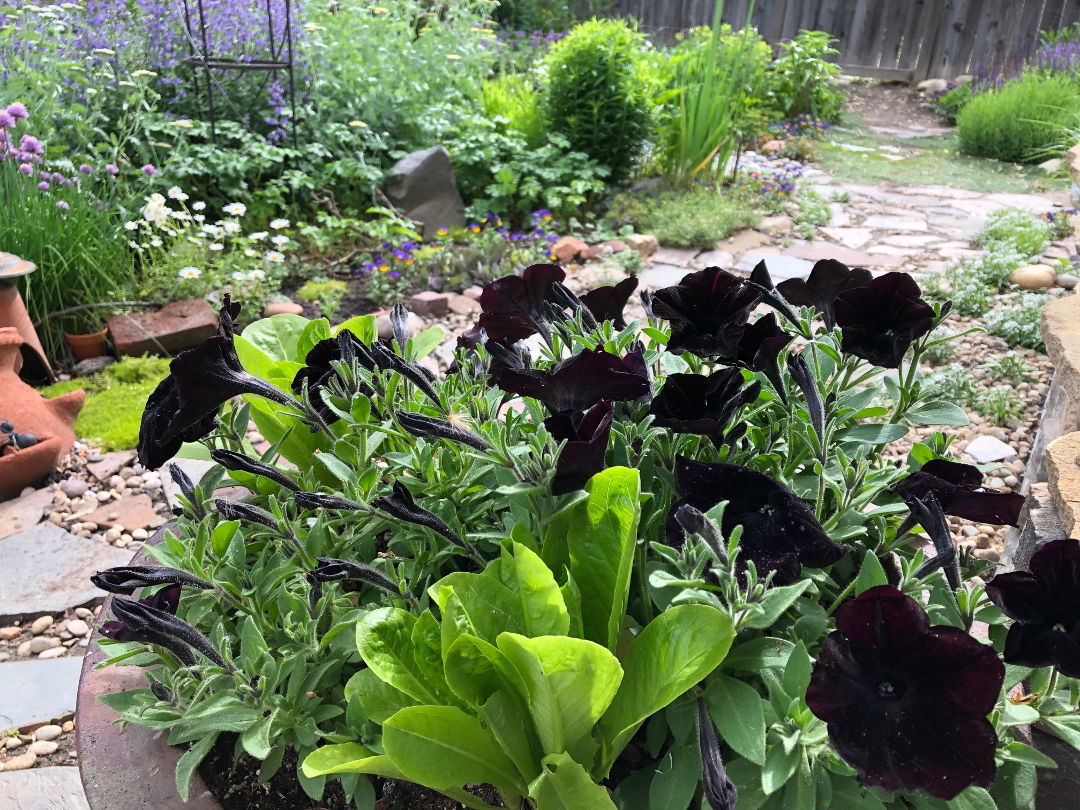 Black cherry petunias (annual) mix with lettuce in the early summer. Little clary sage is in the background, only an inch high at this time.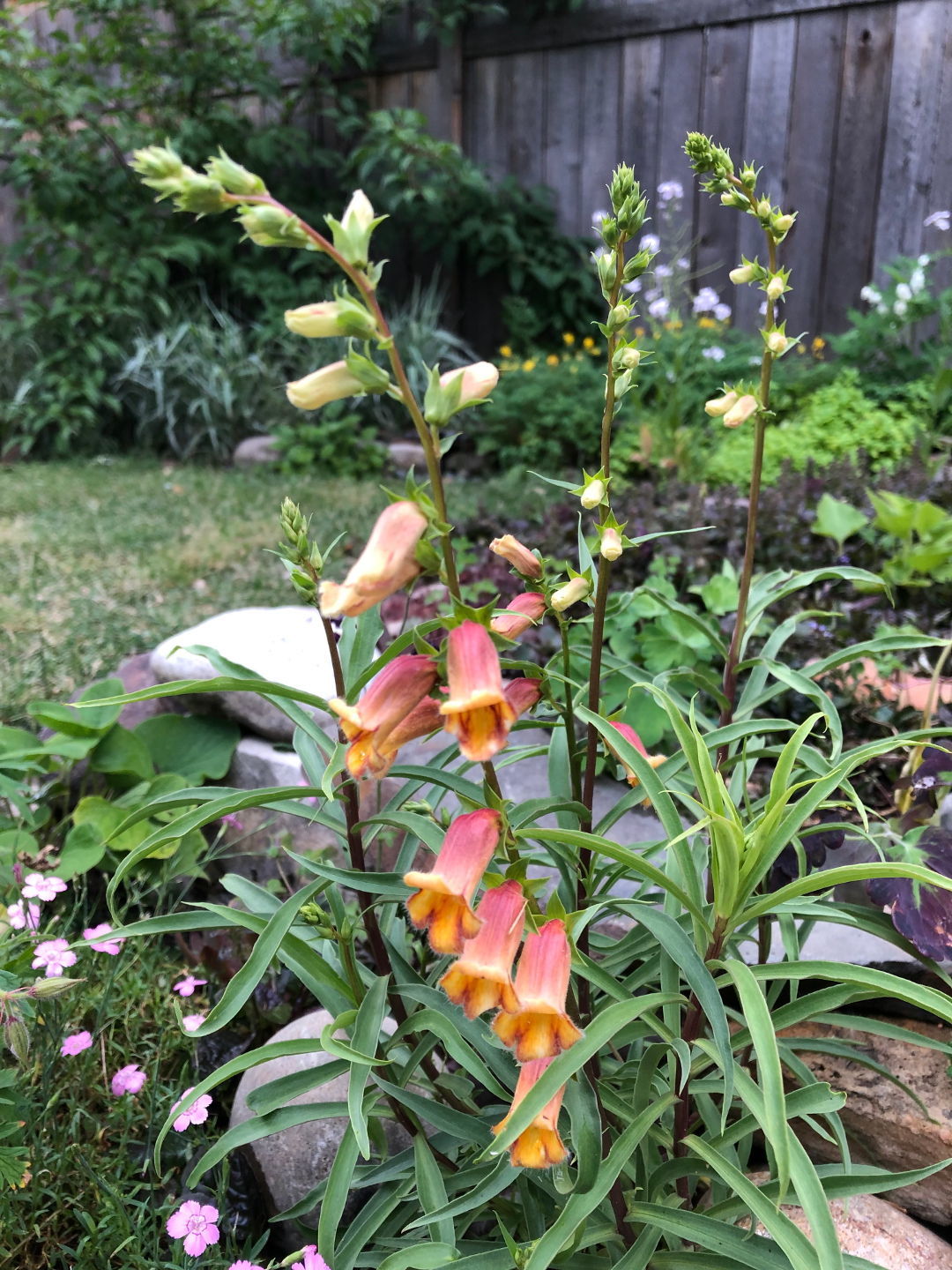 Digitalis obscura (Spanish foxglove, Zones 4–9) is a lovely perennial foxglove that is better adapted to dry climates than many of the more common foxgloves. And what a terrific color!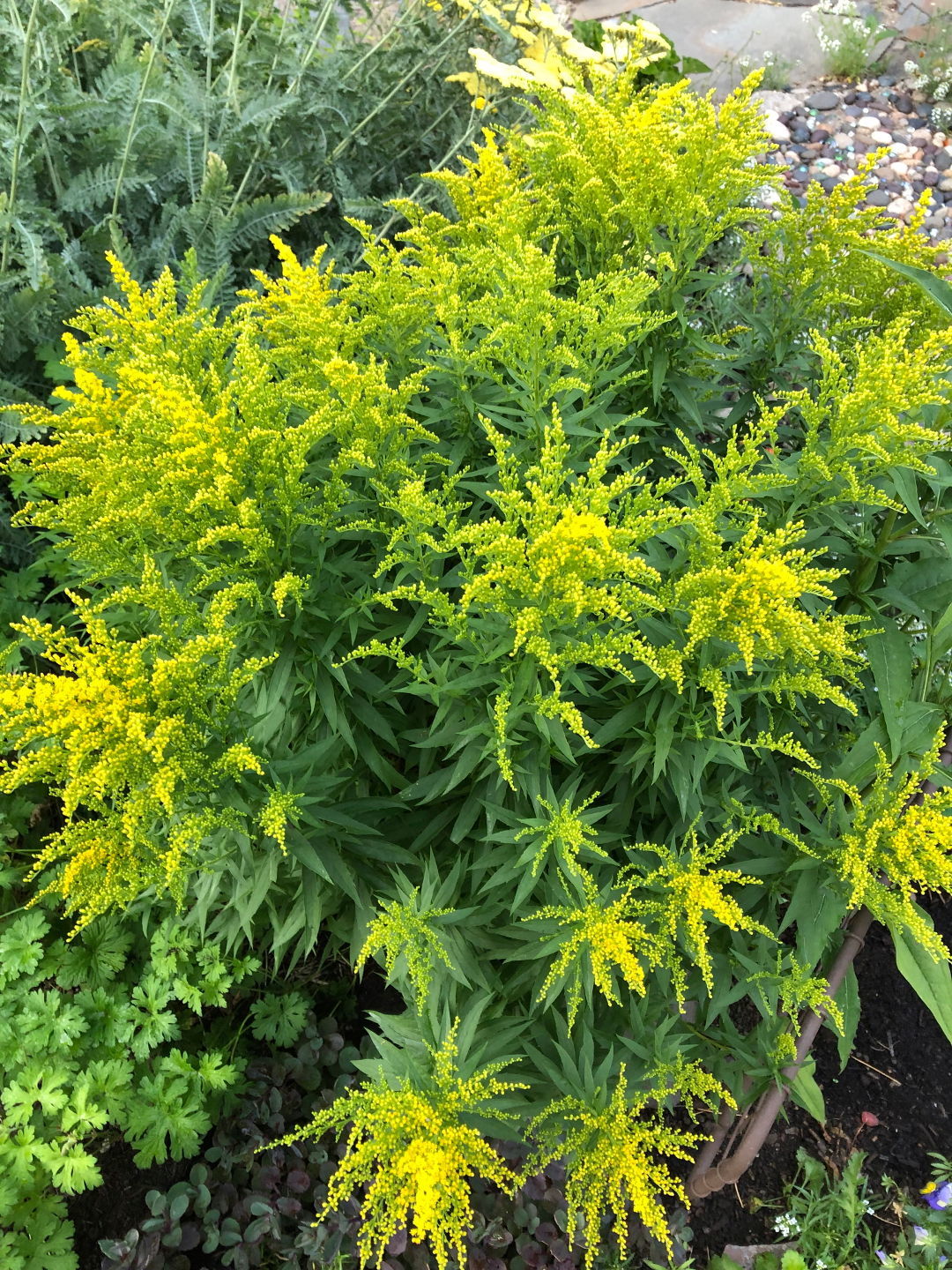 Lisa loves this goldenrod (Solidago) hybrid because it's bushy, tops out at 2 feet, and blooms on the Fourth of July! This looks like it might be the variety 'Golden Baby', which was developed in Europe from North American native species for use as a cut flower.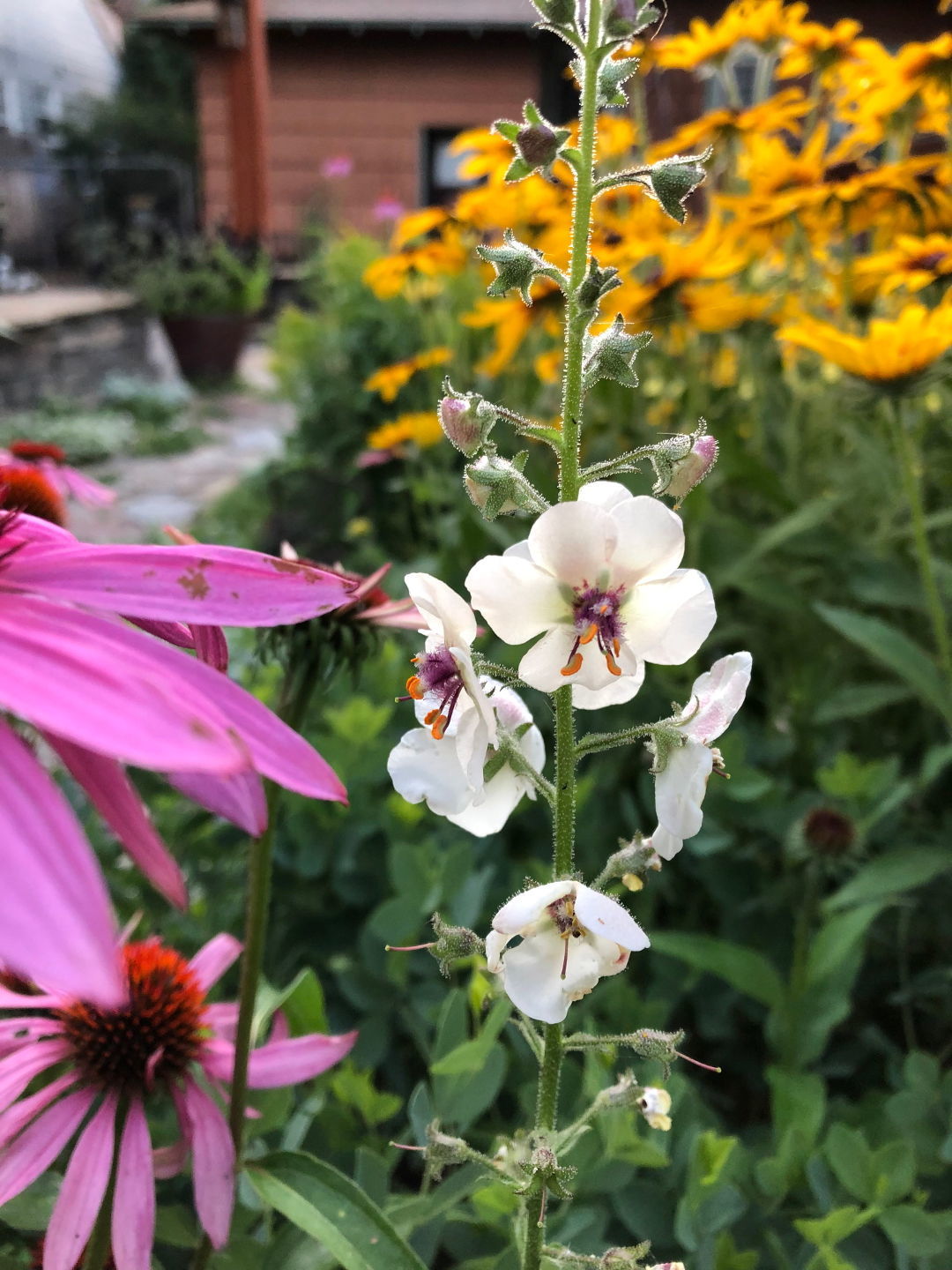 A mullein (Verbascum sp.) flower with white petals and delicate purple hairs on the stamens.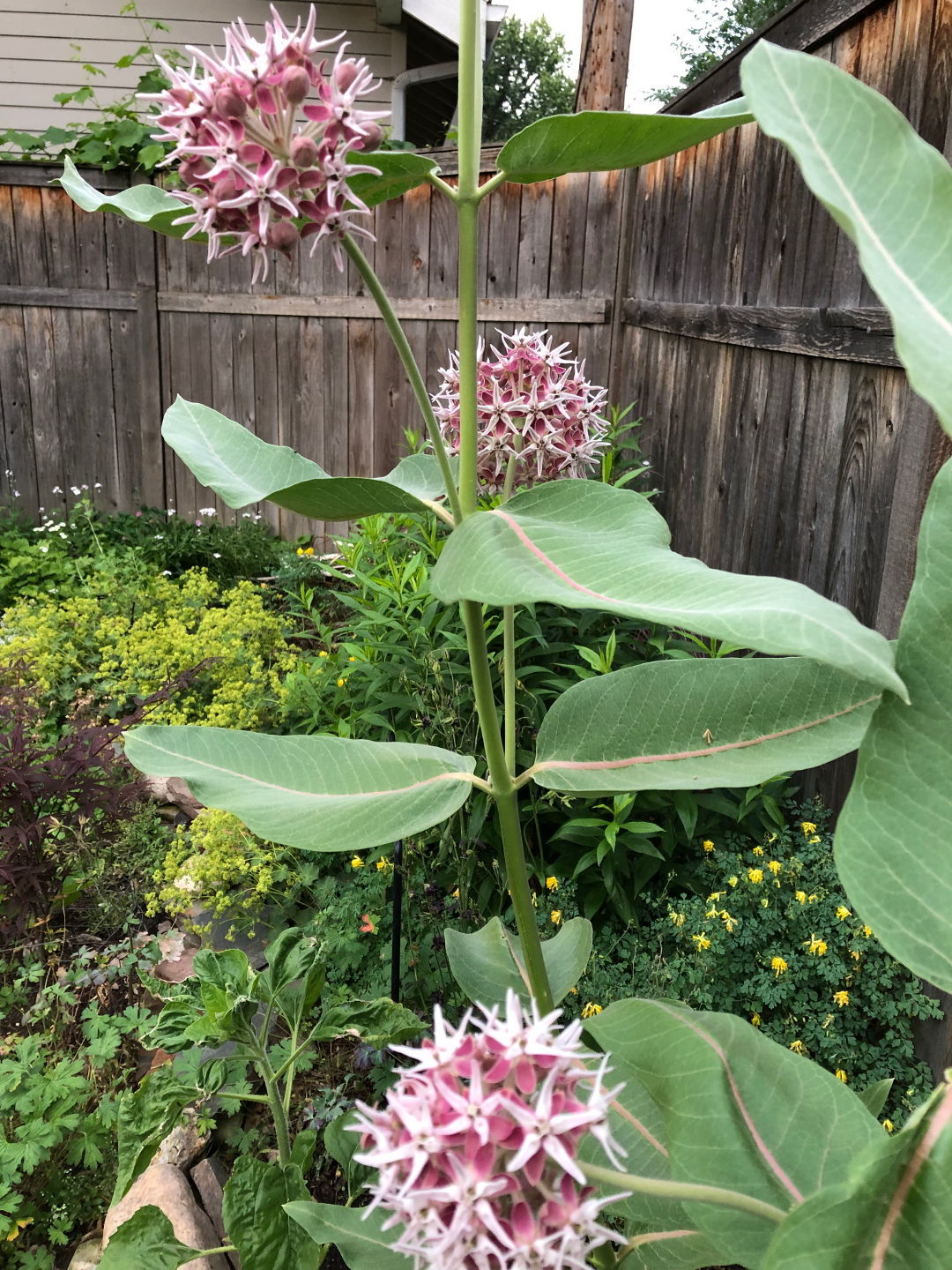 Like the other species of milkweed, showy milkweed (Asclepias speciosa, Zones 3–9) is a key source of food for monarch butterflies and caterpillars.
Have a garden you'd like to share?
Have photos to share? We'd love to see your garden, a particular collection of plants you love, or a wonderful garden you had the chance to visit!
To submit, send 5-10 photos to [email protected] along with some information about the plants in the pictures and where you took the photos. We'd love to hear where you are located, how long you've been gardening, successes you are proud of, failures you learned from, hopes for the future, favorite plants, or funny stories from your garden.
If you want to send photos in separate emails to the GPOD email box that is just fine.
Have a mobile phone? Tag your photos on Facebook, Instagram or Twitter with #FineGardening!
You don't have to be a professional garden photographer – check out our garden photography tips!
Do you receive the GPOD by email yet? Sign up here.