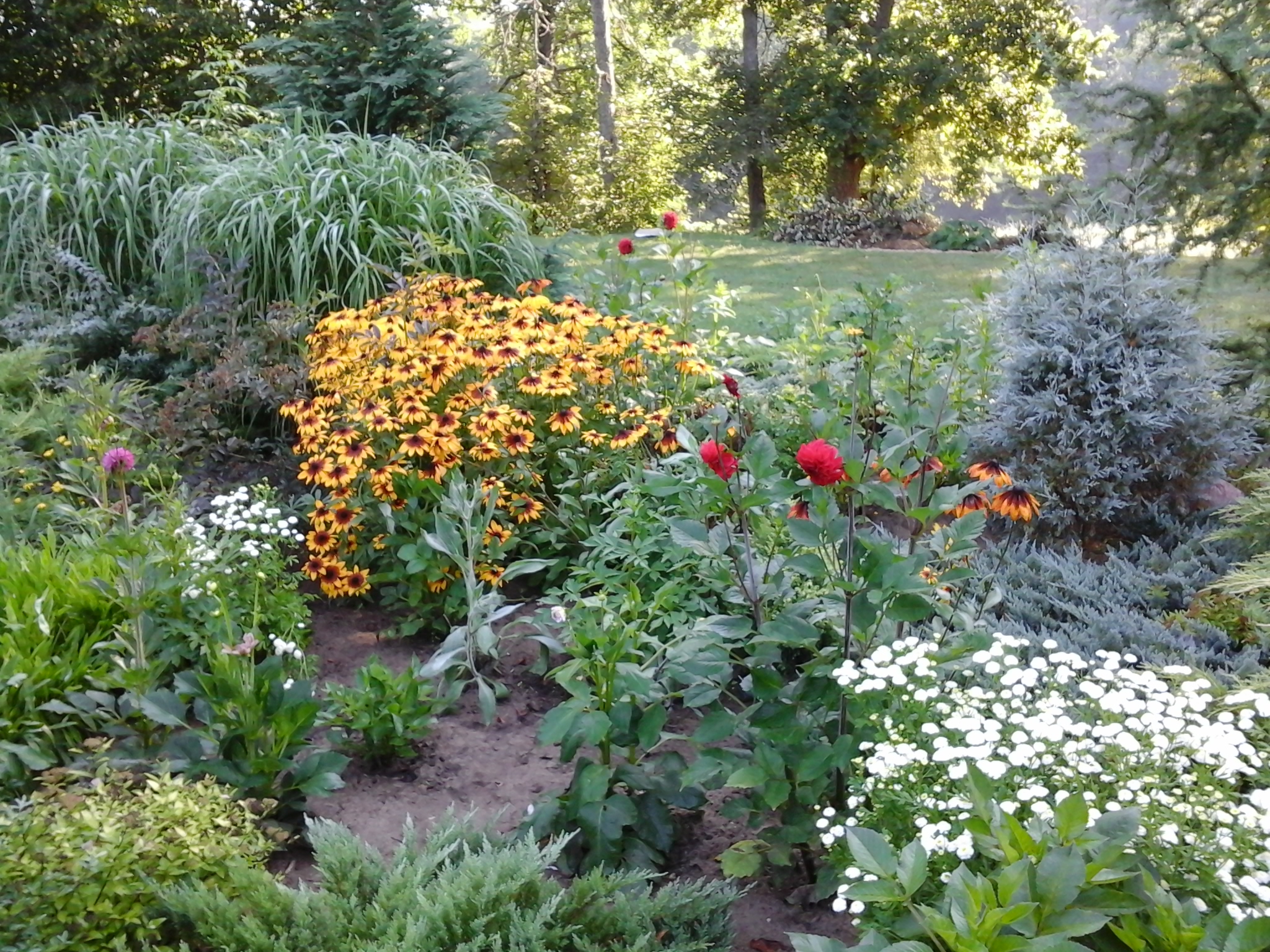 Remember visiting Rokas Bernotas' garden in Lithuania last week? (Refresh your memory HERE.) Well he's back today with a few more photos! He says, "I am so glad that pictures of my garden were liked by readers of your magazine. Big surprise that you have readers in whole world. Gardening is such a hobby that unites. Actually gardening is quite popular in Lithuania. Many farms have been transformed by city dwellers. Here are a few more pictures." Beautiful, Rokas, yet again! It's great to see your flower beds–is that your wife's work, or do you have a hand in it, too? Thanks so much for the additional photos–please feel free to send more any time.
Send me photos of YOUR garden! Email me at [email protected]
I'm scheduled to give another GPOD talk (A few of you will be getting emails in the next two weeks as I put together the slideshow…), and a number of people have emailed to say that they'll be at the show, and that they'd love to meet up with a bunch of fellow GPODers!
The RSVPs so far:
Glenda Curdy (Nurserynotnordstrom)
Tia Scarce
Jeanne Cronce (Greengenes)
Sheila Schultz
Nora
Shirley Graves
Chris Niblack (ChrisSeattle)
Kielian DeWitt (Annek)
Linda Skyler (Meelianthus)
Kathy Schuler
So…who else is going to be there?? Let us all know in the comments, and we can start planning an outing! Perhaps after-dinner drinks one night at the bar at the Sheraton? I'll repeat this announcement for the next week or so, at least, and keep a running list of who's coming….enticement for even more people to come. Oh, and when you comment to say you'll be there, give us your real name so that I can plan name tags that include both that and your screen name…
______________________________________________
Want to get the GPOD delivered to your inbox every morning? CLICK HERE!
Want us to feature YOUR garden, or a garden you've recently visited, in the Garden Photo of the Day? CLICK HERE!
Want to see every post ever published? CLICK HERE!
Want to search the GPOD by STATE? CLICK HERE!
And last but not least, Check out the GPOD Pinterest page, where you can browse all the post in categories…fun! CLICK HERE