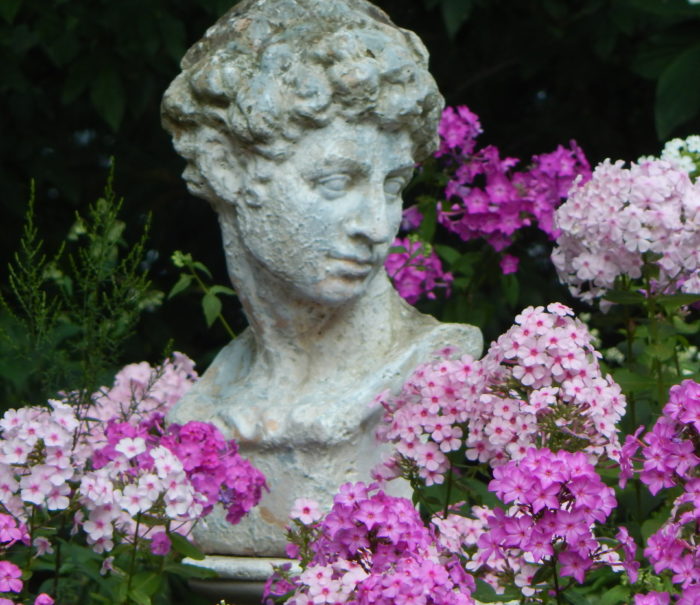 Today's photos come from Arlene Lopas.
I garden in Zones 3–4 and have a variety of interesting Zone 5 hardy perennials plus annuals. I overwinter many plants in my indoor greenhouse, which is located in my basement under lights. My jade plants are 50 years old, and many of my houseplants and annuals in pots are from five to more than 25 years. I have developed multiple flower beds over the years I have lived here. A previous Garden Photo of the Day contributor stated that her garden was "controlled chaos," and I think that describes mine, too.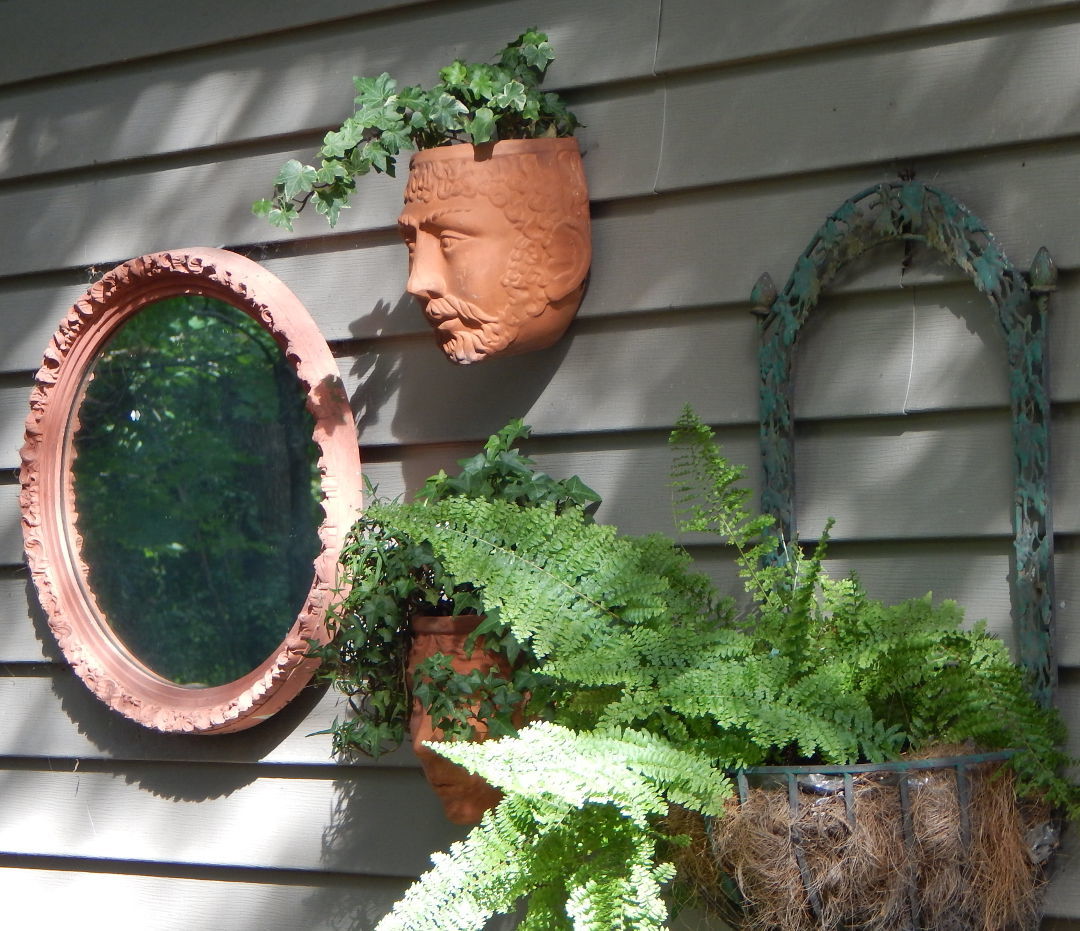 Simple, elegant plantings complement these beautiful planters hanging from a wall. Including a mirror in the garden is always charming, and it can serve to create the illusion that a small space is actually much larger than it really is.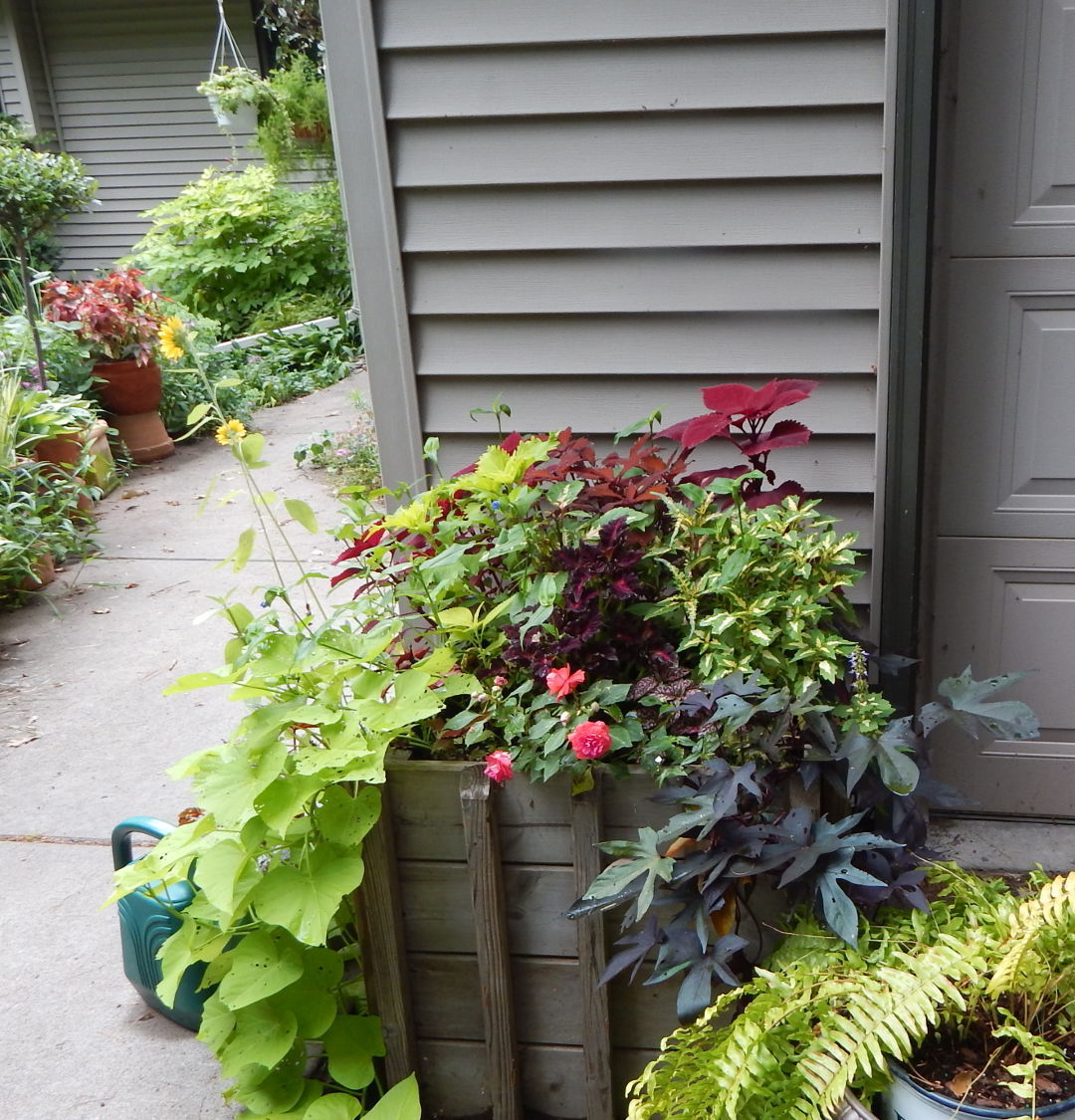 Bright annual planters bring color all summer long. Arlene overwinters many of her annuals under lights in her basement. If you have a space like that, it can be a terrific way to save money over having to buy annual plants every single year.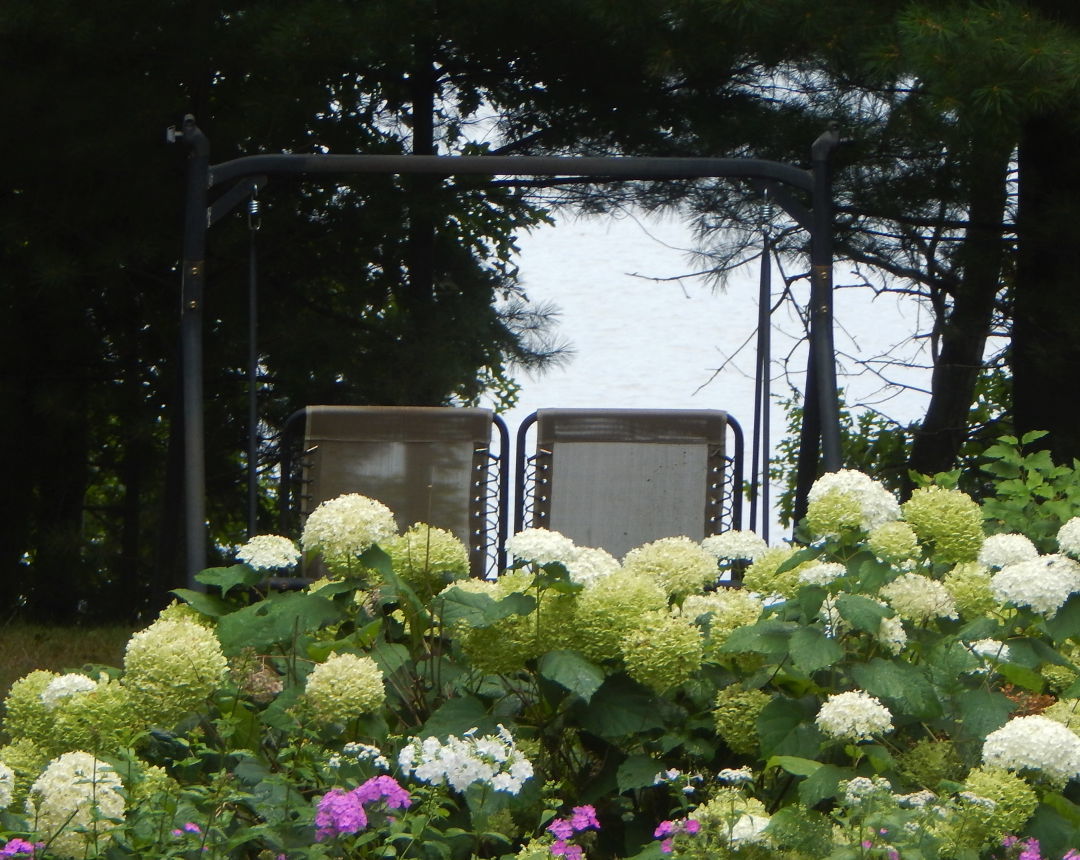 Annabell hydrangeas (Hydrangea arborescens 'Annabelle', Zones 3–9) is an old-fashioned selection that has stood the test of time. The big, white flower heads aging to a subtle green look good with everything, or just in a mass all by themselves.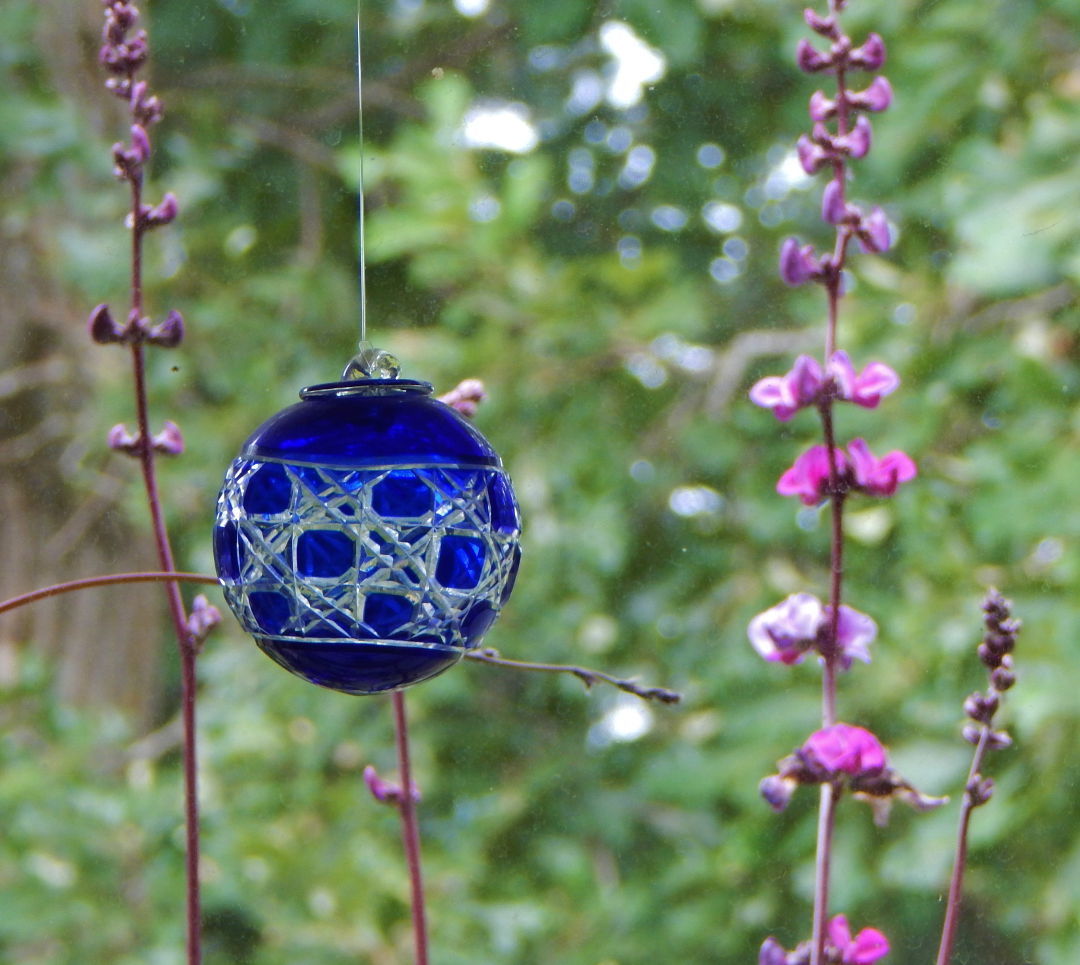 The flowers of a hyacinth bean vine (Lablab purpureus) that has climbed up a pole complement this blue ornament. Hyacinth bean is a fast-growing annual vine that produces these beautiful, strongly fragrant flowers all summer long.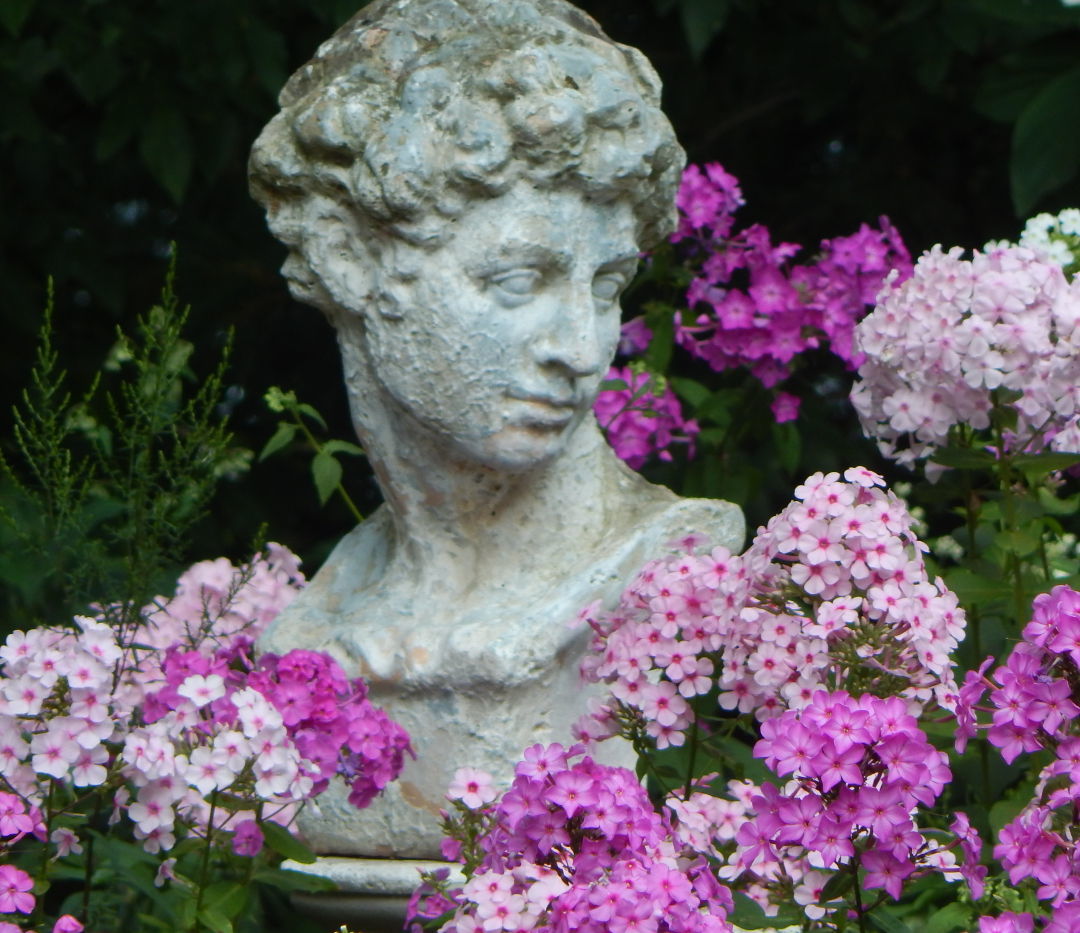 Could this pairing of plants and art be any more perfect? I love that the garden phlox (Phlox paniculata, Zones 4–8) are all slightly different shades of pink. View some tips on how to make your garden more welcoming, including using sculptures to draw attention.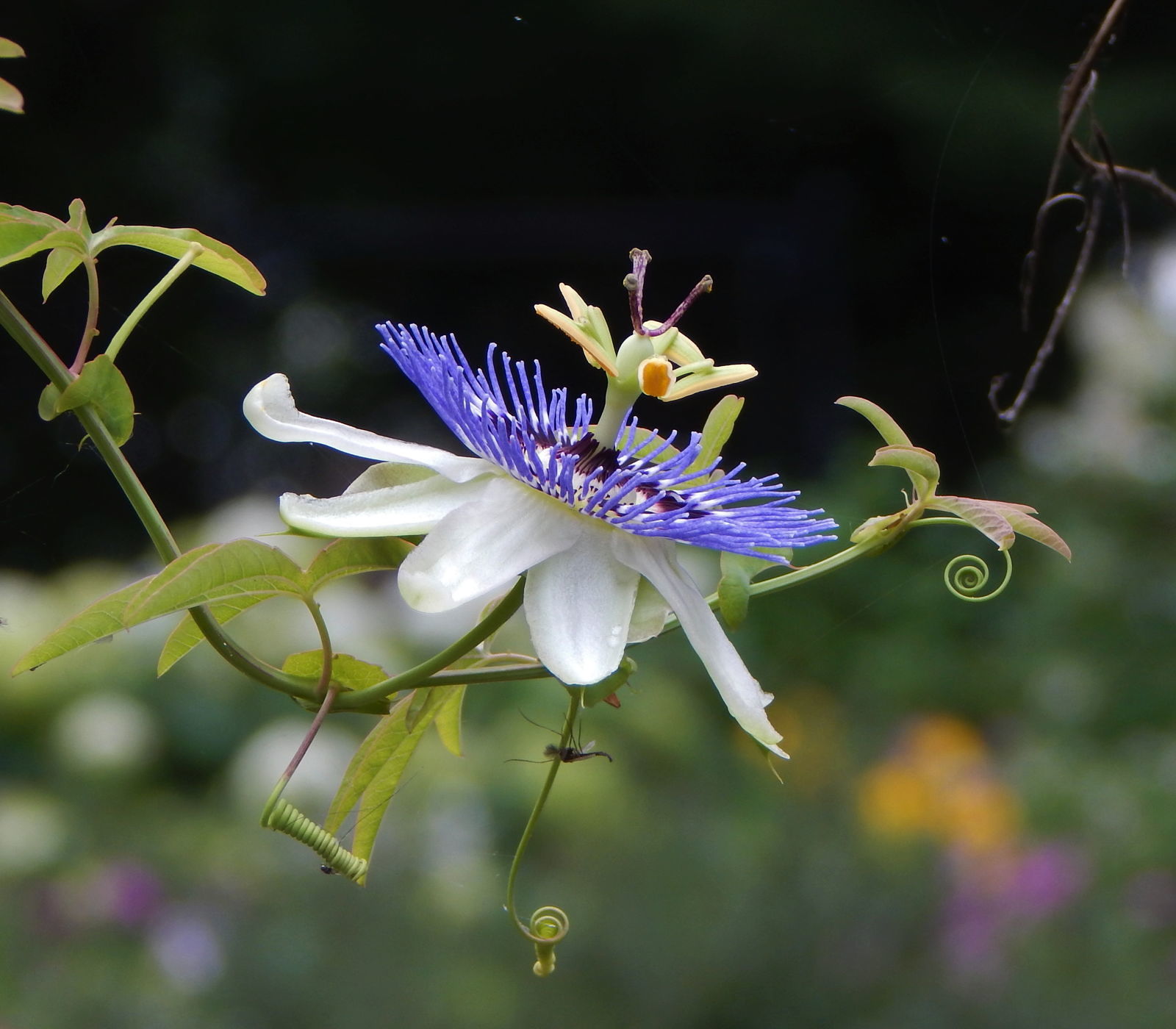 This beautiful passionflower (Passiflora sp.) overwinters indoors, then comes outside to grace the summer garden with these elaborate flowers.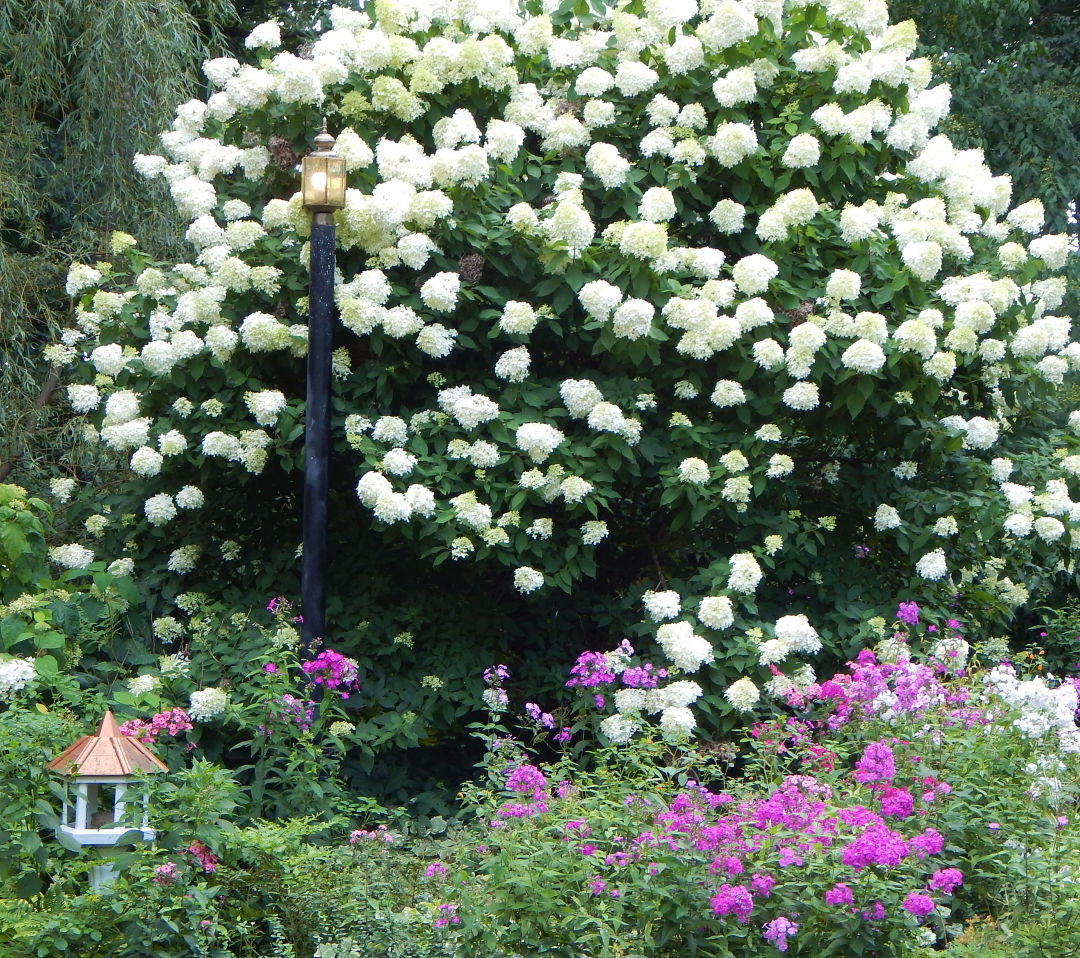 This massive white-flowered tree is actually an incredible specimen of hydrangea 'Limelight' (Hydrangea paniculata 'Limelight', Zones 4–8 ). Many of the newer selections of hydrangeas are much smaller plants. The small forms can be nice in a limited space, but there is a lot to be said for the sheer impact a truly enormous hydrangea in full bloom can have.
Have a garden you'd like to share?
Have photos to share? We'd love to see your garden, a particular collection of plants you love, or a wonderful garden you had the chance to visit!
To submit, send 5-10 photos to [email protected] along with some information about the plants in the pictures and where you took the photos. We'd love to hear where you are located, how long you've been gardening, successes you are proud of, failures you learned from, hopes for the future, favorite plants, or funny stories from your garden.
If you want to send photos in separate emails to the GPOD email box that is just fine.
Have a mobile phone? Tag your photos on Facebook, Instagram or Twitter with #FineGardening!
You don't have to be a professional garden photographer – check out our garden photography tips!
Do you receive the GPOD by email yet? Sign up here.