Nancy Hoffman shared these photos of her old garden in in Louisville, Kentucky. She's since moved and is starting a new garden in her new home, but she misses the old one very much! Garden historian Mac Griswold once said, "Gardening is the slowest of the performing arts," and it can be very sad to walk away and see a garden performance have to end. Luckily, photographs can help us remember garden performances that we've loved, and it is always fun to be starting on a new garden performance in a new space!
I asked Nancy how she designed her garden, and she said she keeps it simple:
There really weren't any designs or plans. I just pick plants I like and try to put tall in the back and shorter up front. The only problem was weeds!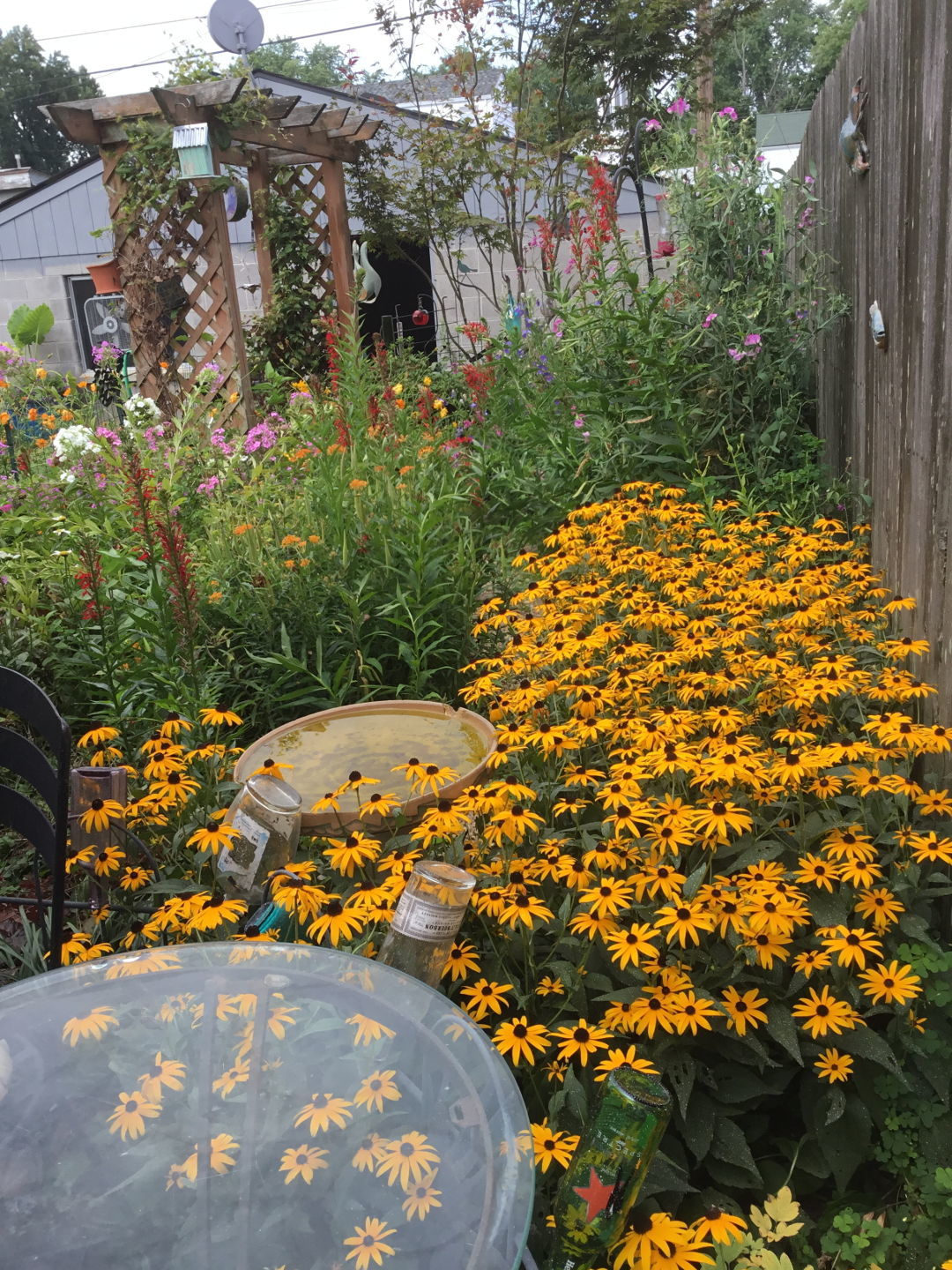 Masses of black-eyed Susan (Rudbeckia fulgida, Zones 3–9) bring brilliant color to this cheerful garden.
The garden is packed with color, from perennials as well as annuals like Cosmos (Cosmos sp.)
Another view of the garden. Wouldn't you like to sit out and eat dinner at that little table almost being swallowed up by the bright flowers?
The tall red spires of cardinal flower (Lobelia cardinalis, Zones 2–8) make a statement throughout the garden. Cardinal flowers are beautiful and attract hummingbirds. They prefer wet soils, and individual plants tend to not be very long lived. Regular division or allowing them to self-sow will ensure they are always bringing their scarlet spires to the garden.
Ahh … I want to sit back in these chairs and just drink in all of this color! What a beautiful garden. I can't wait to see what garden performance Nancy creates in her new space.