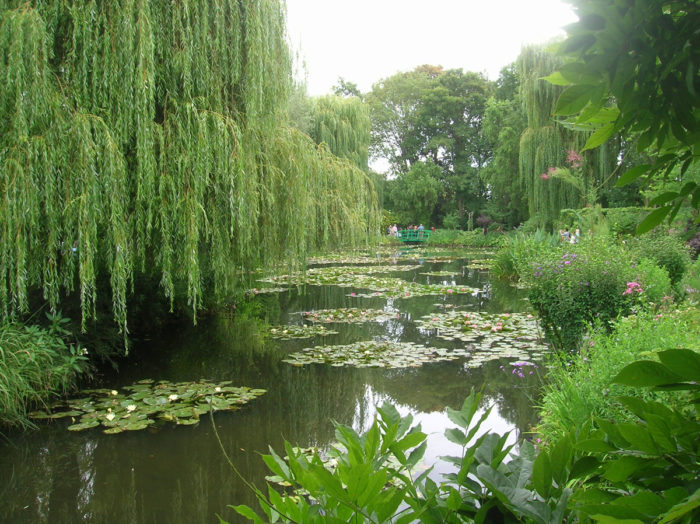 If you'll recall, we featured Maria Fleming's photos of Versailles on Monday. Maria's been sending me a few more batches of photos from perhaps less grand but equally impressive gardens, and I'll be featuring them here and there over the next couple of weeks. Today's installment is from Claude Monet's garden in Giverny.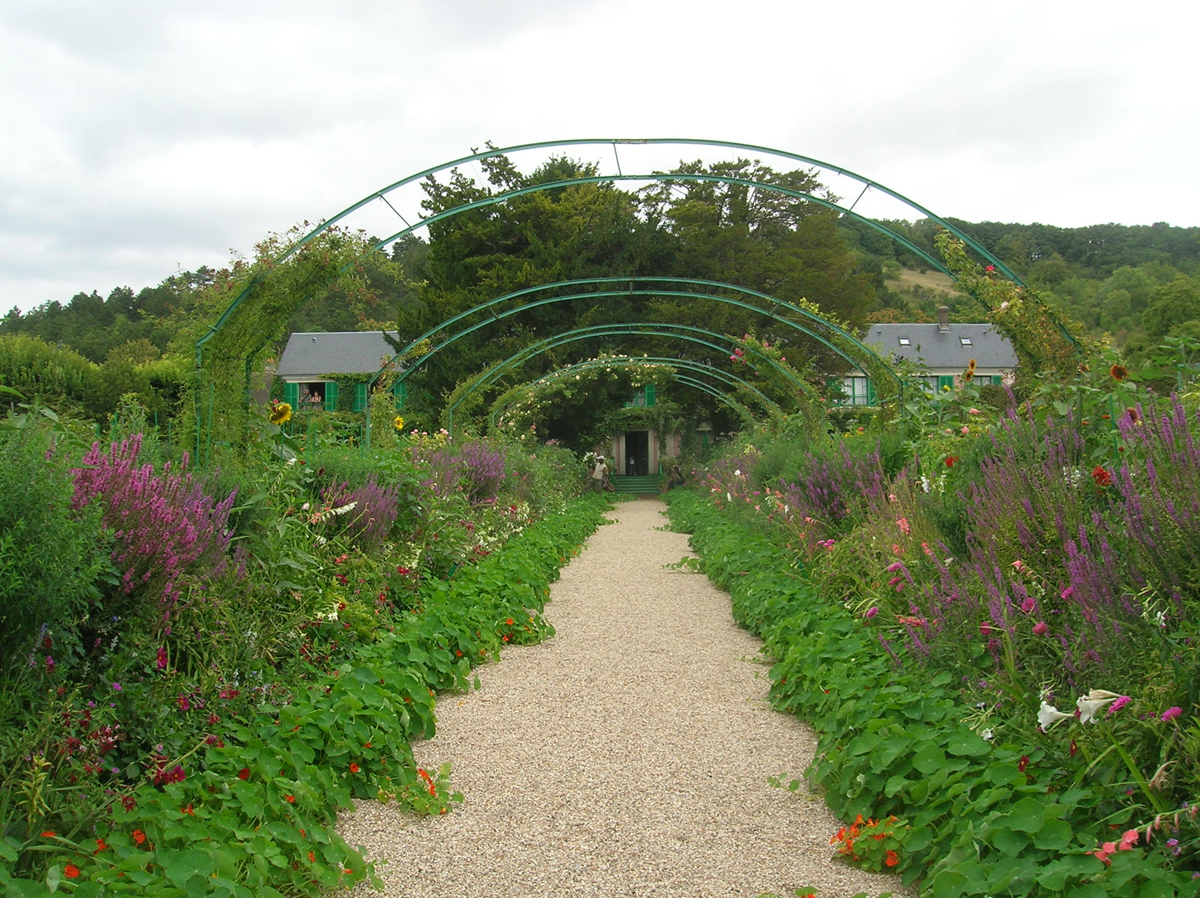 Maria says, "As an Impressionist painting enthusiast, I have had my heart set on visiting Giverny for many years. A trip to France in August 2010 meant I could make this wish come true. Giverny is the home of Claude Monet and the inspiration of his famous waterlily paintings.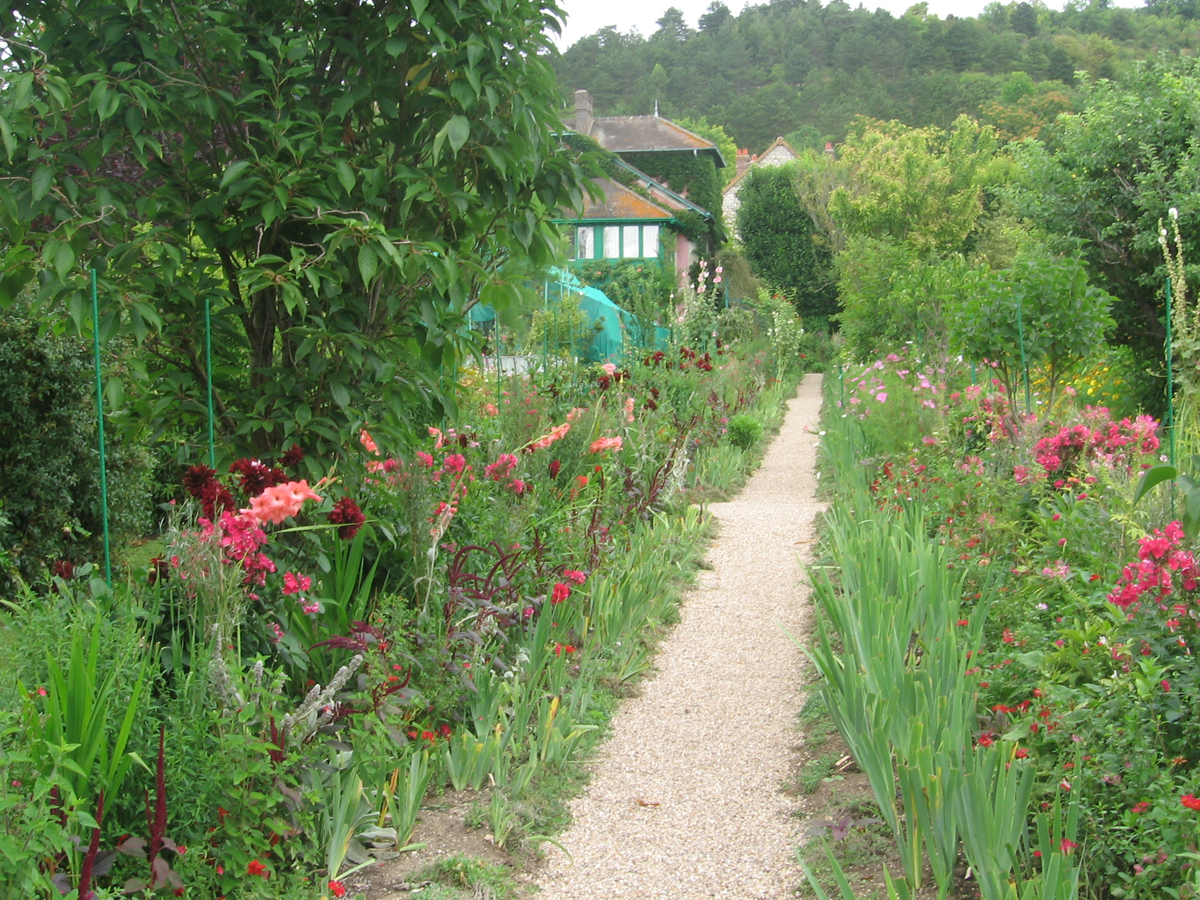 "The grounds are located in a small village in Normandy and is split into two distinct areas. The first garden you visit is behind his green painted home. The beds are laid out in long rows and tend to be grouped by colour families. There are also espaliered apple and pear trees along the walks and stone fences.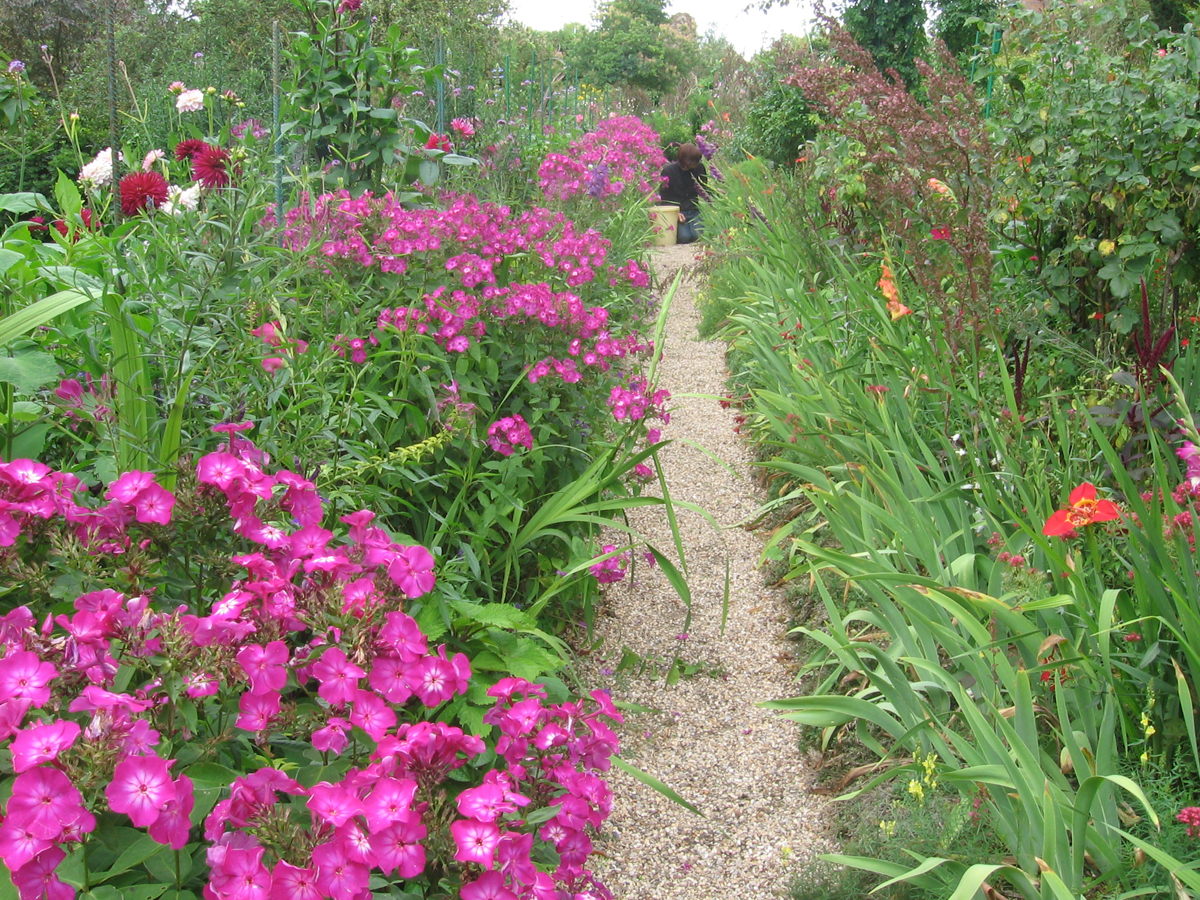 "Sets of stairs and an underground passage that takes the visitor under a busy street link you to the second garden. Walking beside a forest of bamboo with a trout creek leads you to the infamous waterlily pond. Here you will see the arched bridge covered with wisteria that is the centre of a number of his paintings. Waterlilies of yellow, pink, peach, and cream bloom along the shore of the pond. A sense of calm prevails despite the traffic noise that links you to the 21st century."
It's so strange and wonderful to see actual photographs of this garden, Maria. Thanks so much!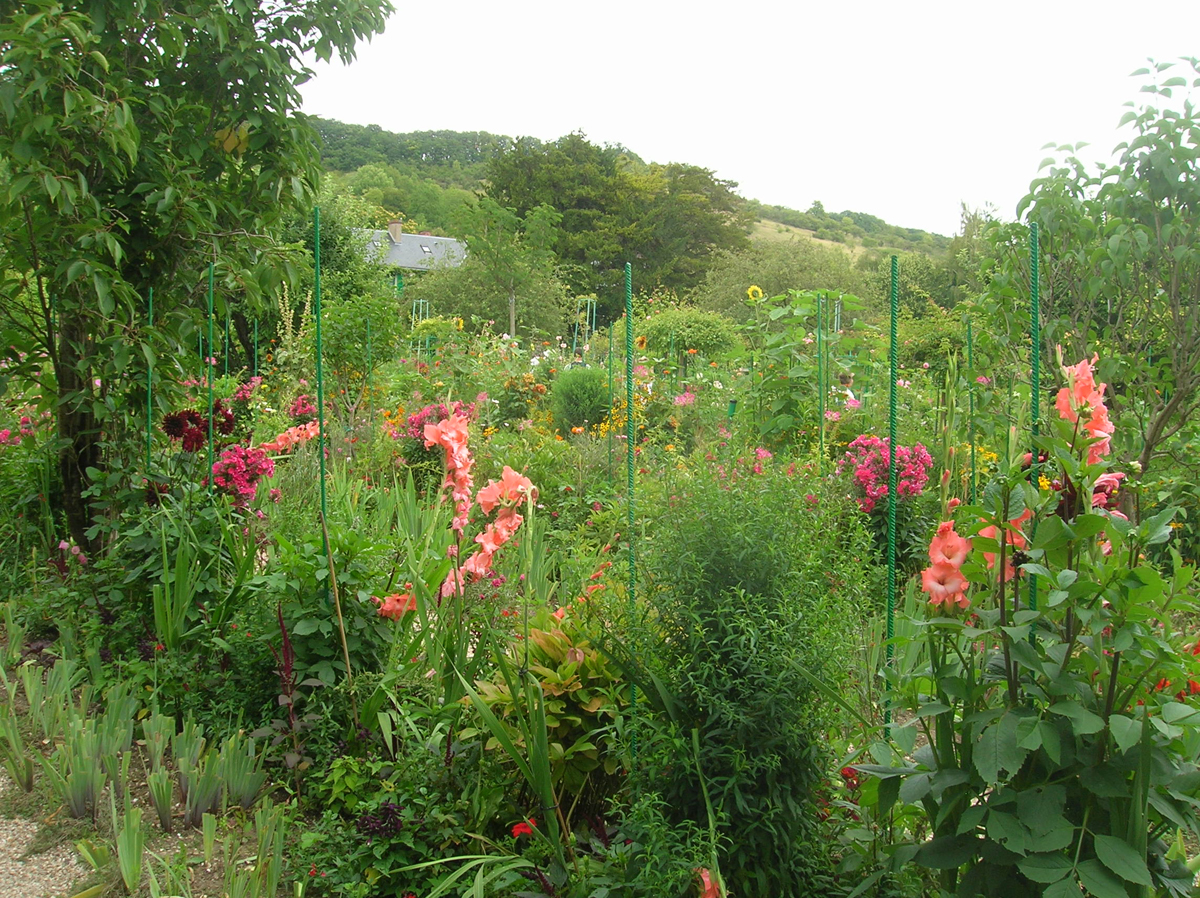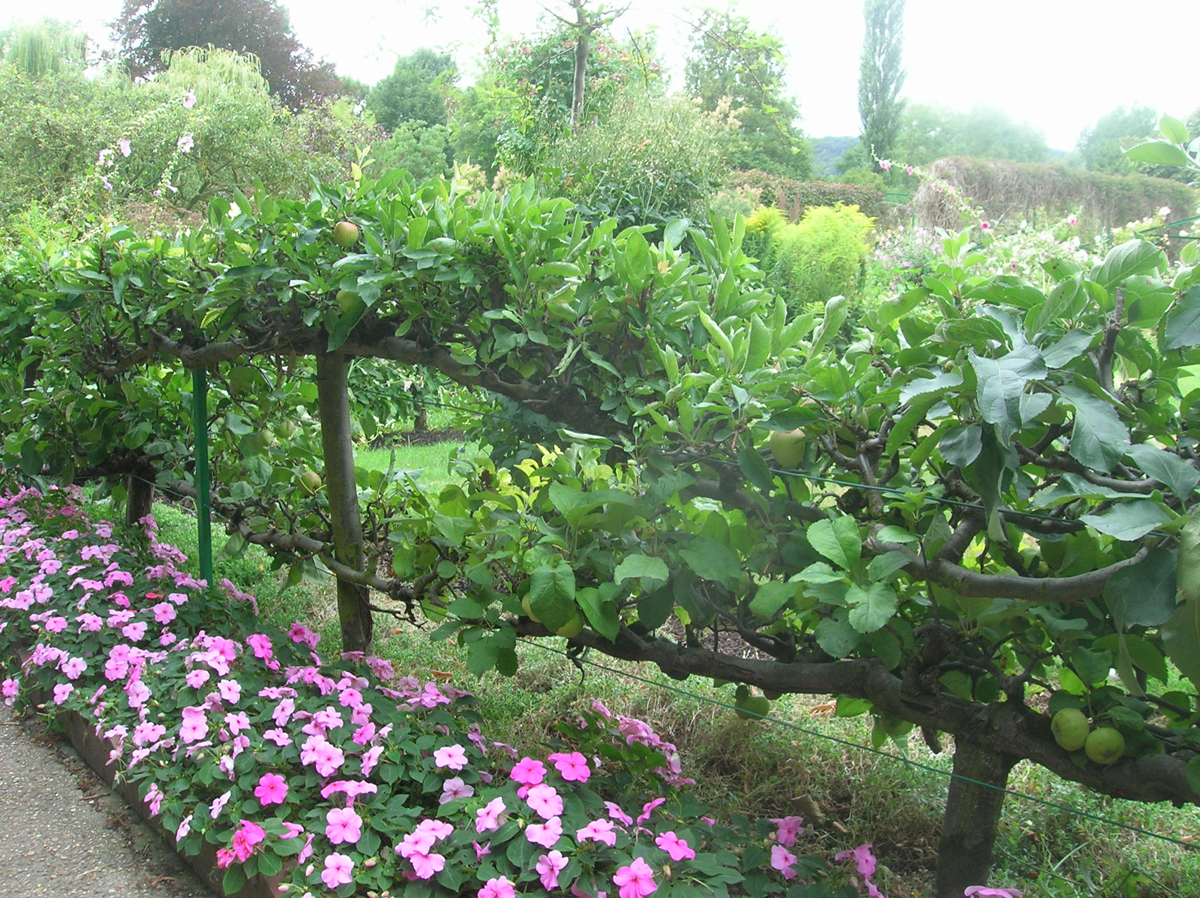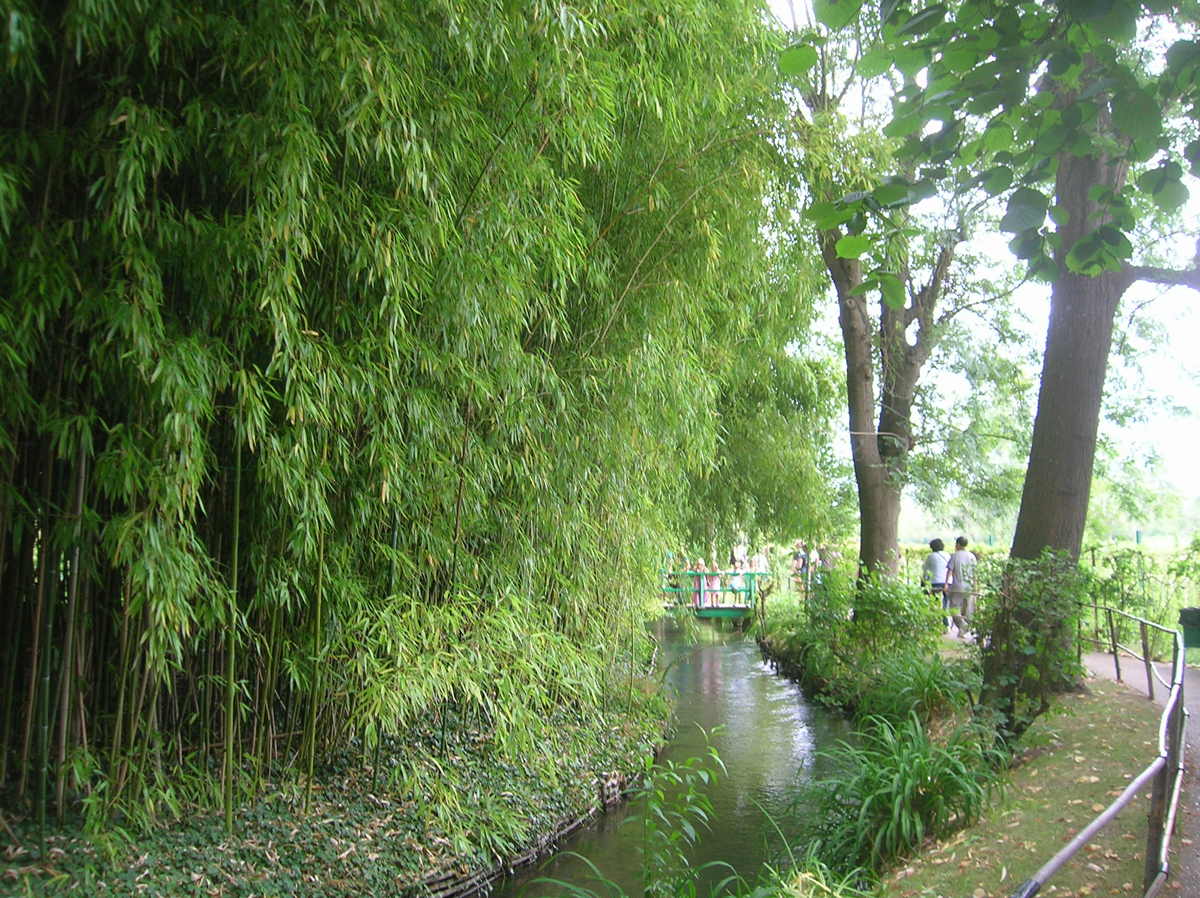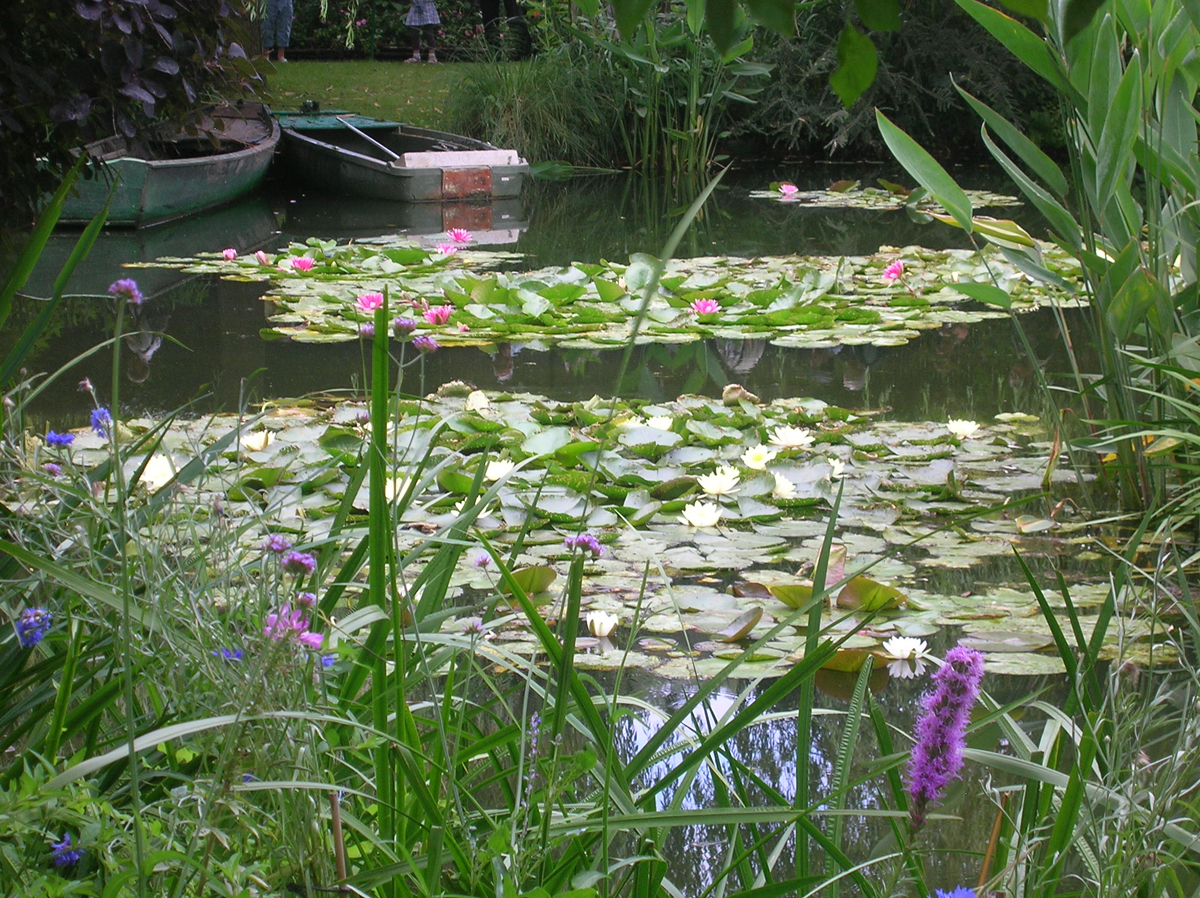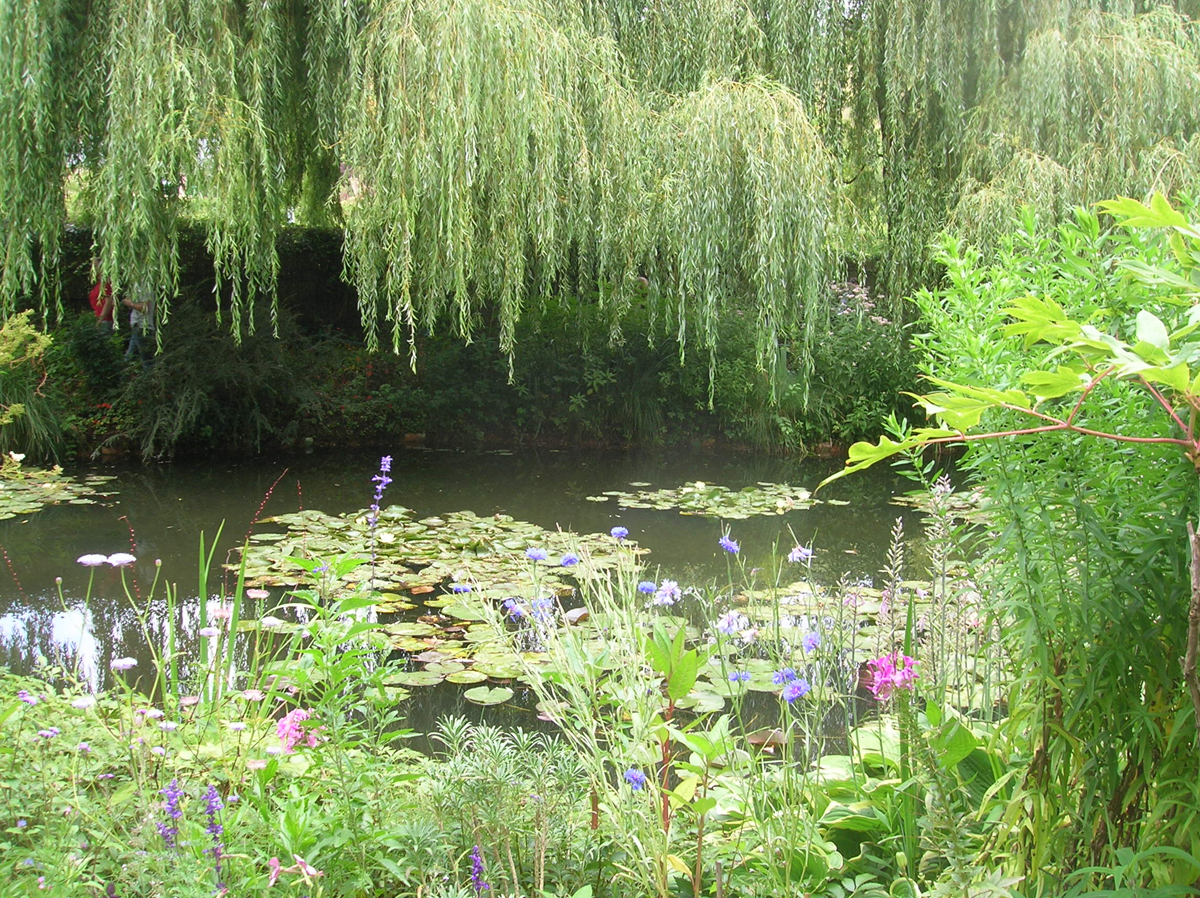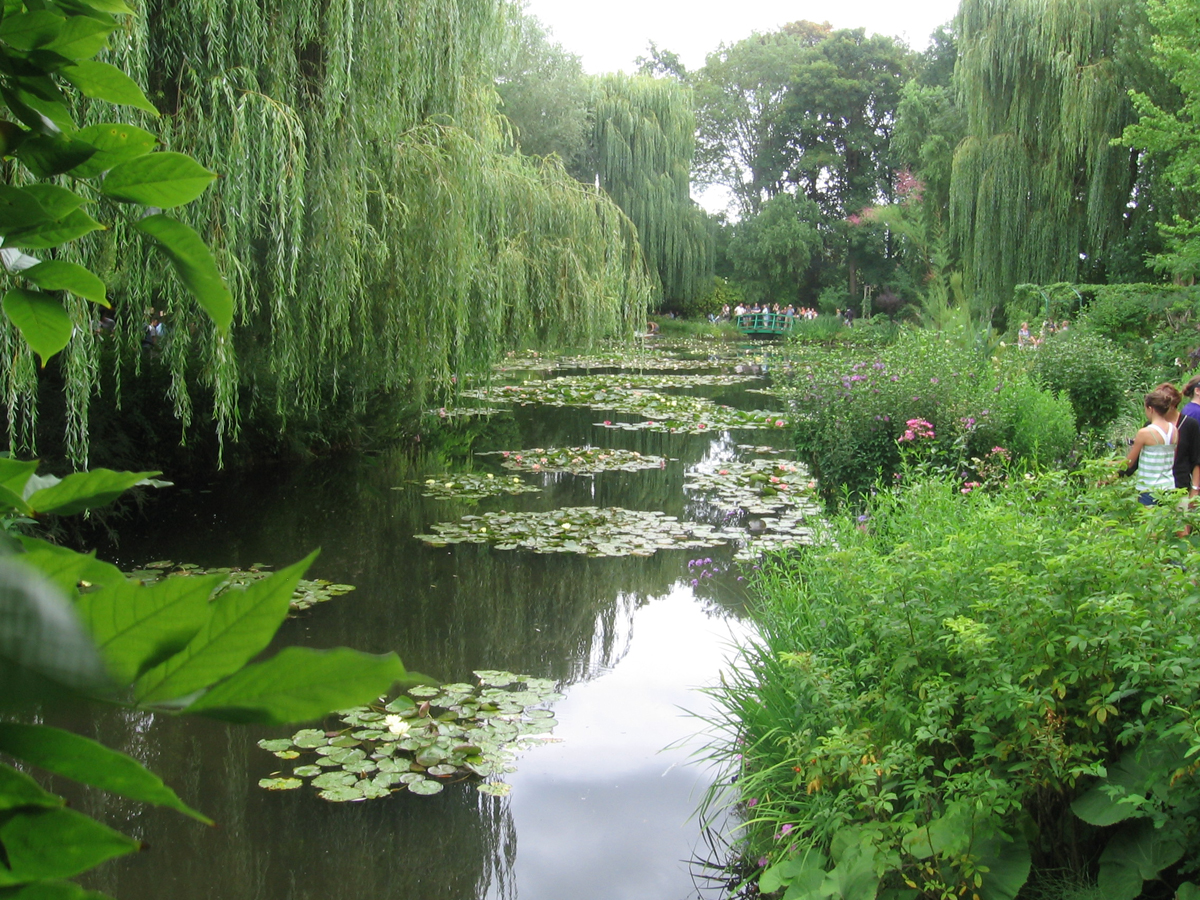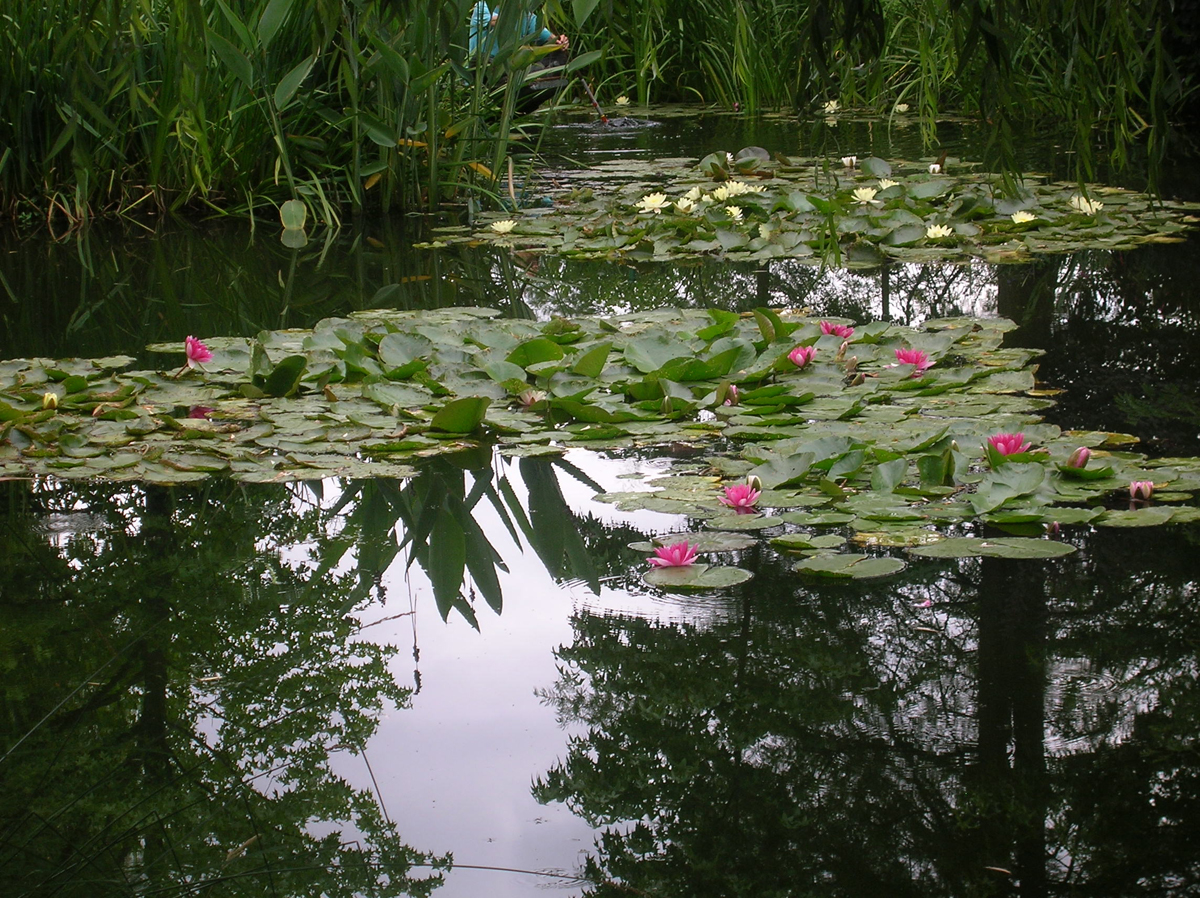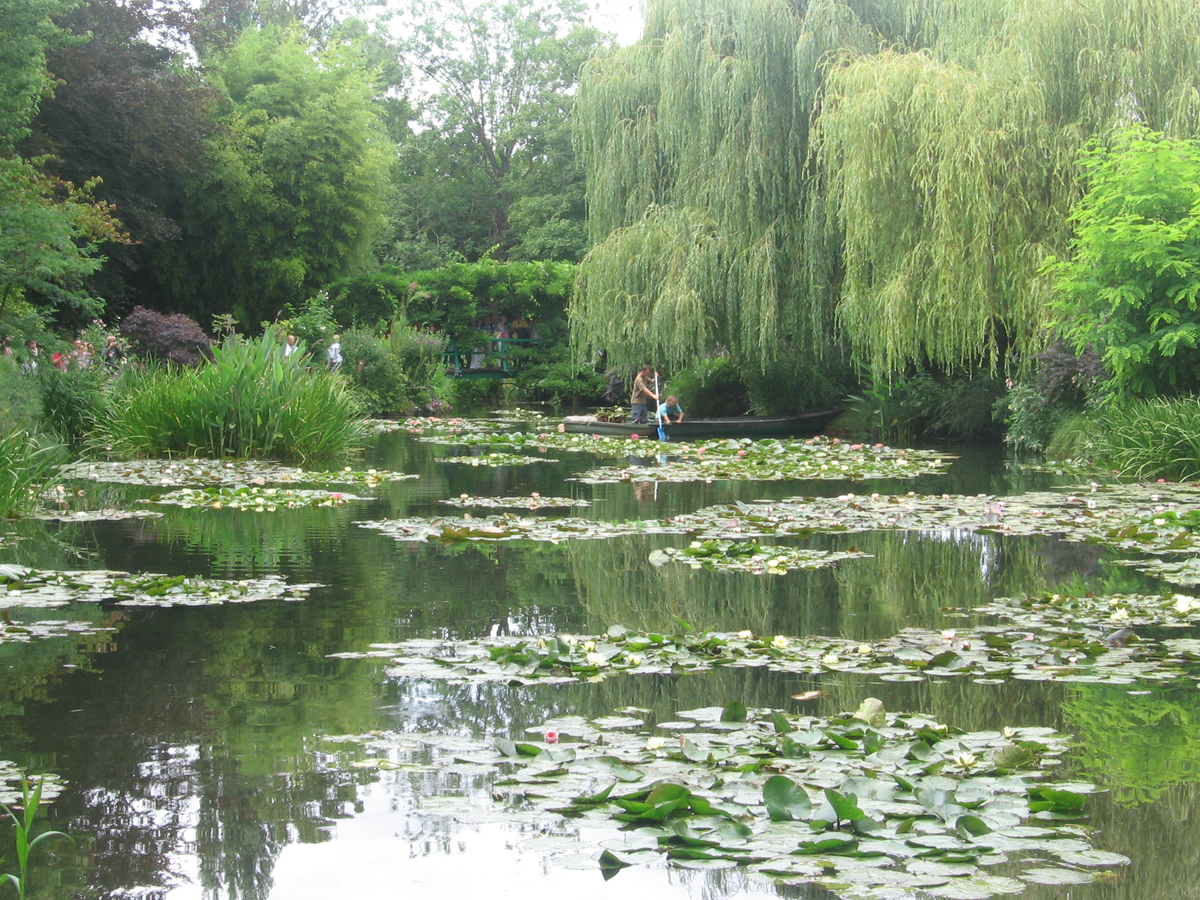 Want us to feature YOUR garden, or a garden you've recently visited, in the Garden Photo of the Day? CLICK HERE!
Want to see every post ever published? CLICK HERE!
Want to search the GPOD by STATE? CLICK HERE!
And last but not least, Check out the GPOD Pinterest page, where you can browse all the post in categories…fun! CLICK HERE!