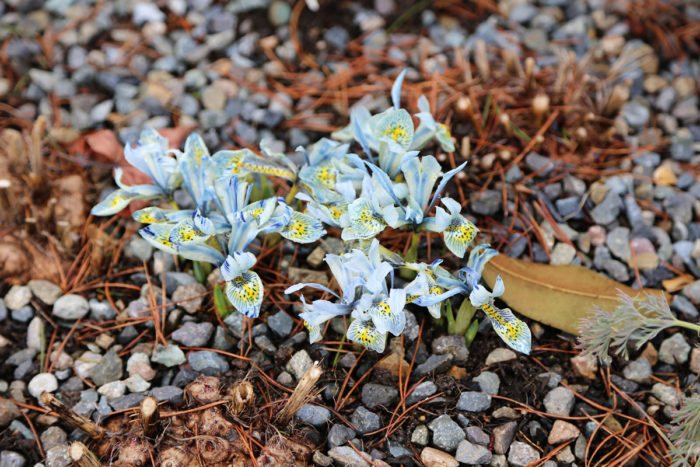 March is a wonderful month for garden inspiration. There are so many changes we start to notice here in the Pacific Northwest. The cold wet days of winter are still around, but the amount of daylight increases, and so does our ability to be out in the garden. Early spring ephemeral plants such as reticulated irises (Iris reticulata, Zones 5–8), daffodils (Narcissus spp. and cvs., Zones 3–9), and masses of snowdrops (Galanthus nivalis, Zones 3–8) are on full display. Their bright, cheery colors awaken our sleepy winter senses and remind everyone that spring is here. While it is still a wet time of year, there are many things that can be tackled now in the garden. Here are a few chores that will keep your garden looking good and your restless winter body active.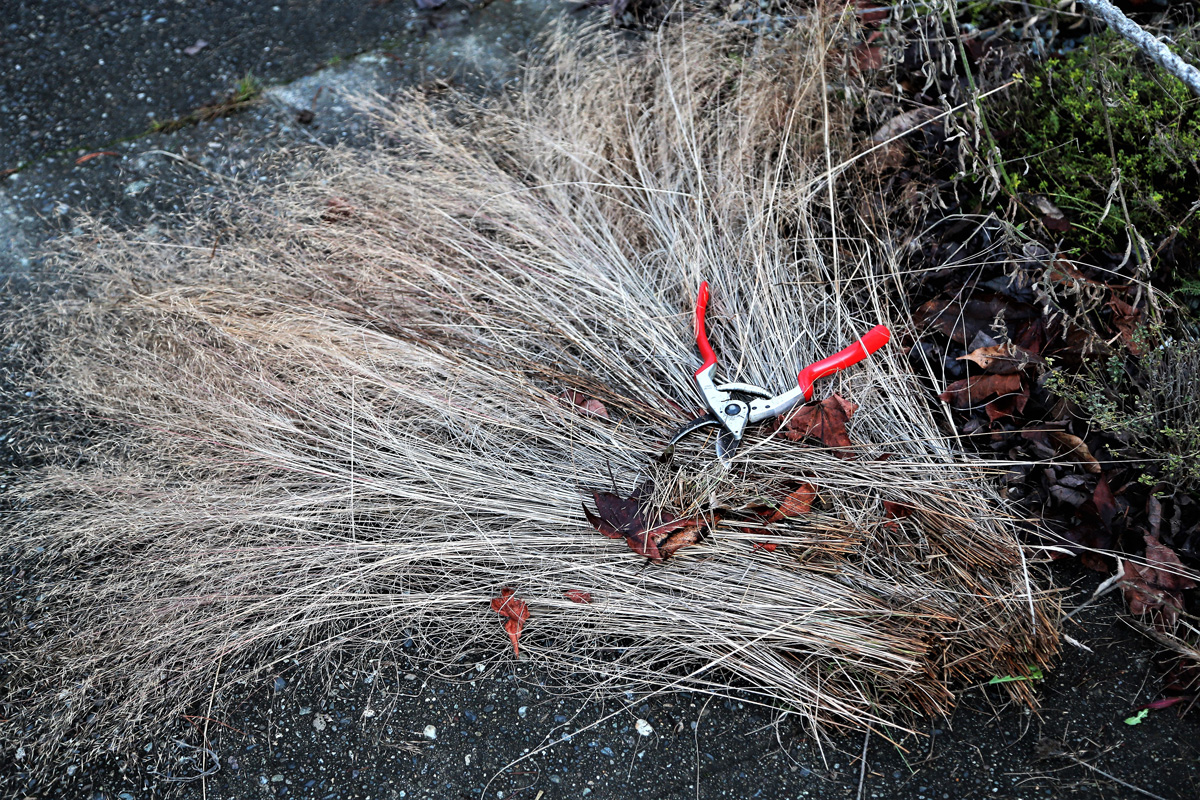 Cut back old perennial growth
March is when I start doing my perennial bed work. I've used a few different methods in my garden and my clients' gardens with great success. I like to leave all the previous years' growth on perennials until early spring. During winter, the old growth helps protect the crowns of the plants from freezing temperatures and occasional snow. It also provides a place to overwinter for insects, which in turn provide food for birds. In March, I've started doing the "chop and drop" method in my perennial beds. Instead of completely removing the nutrients of the previous year's growth, I put it back into the garden beds. Simply chop the old perennial material down to 2-to-4-inch segments, and leave it in the garden to further decompose as natural mulch. To create a neater and more uniform appearance, and to prevent leaves and stems from being scattered by the winds, I like to cover this material with a thin layer of compost 2 to 3 inches deep. It will all become great natural compost as the growing season continues.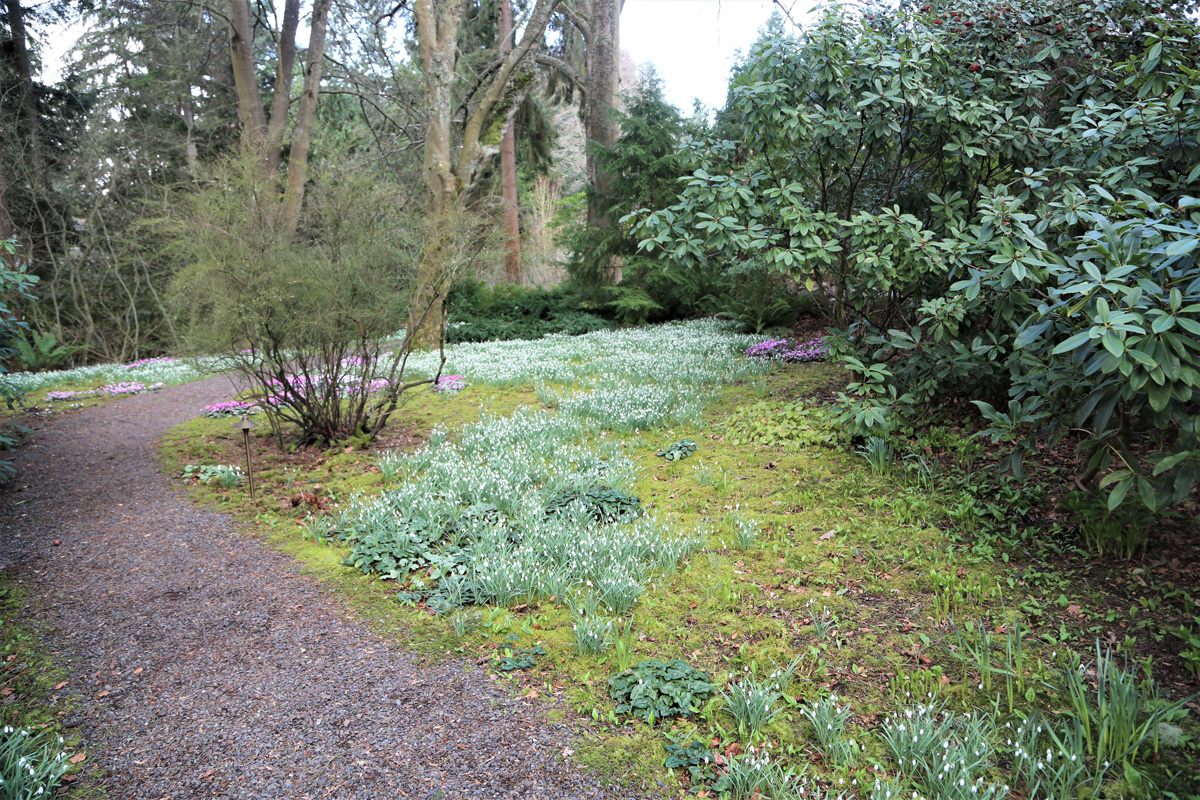 Lift and divide snowdrops
If you love winter-blooming snowdrops, now is a great time to lift and divide them in your garden. This method of division is called "division in the green." Lift and divide your clumps after the flowers start to fade but before the leaves completely disappear. This is really the best way to increase your garden's collection, as snowdrops do not grow as well from fall-planted dormant bulbs. This is also a great way to increase your collection if you have some of the rarer and harder-to-find cultivars or species such as the multipetaled 'Flore Pleno', the larger giant snowdrop (G. elwesii, Zones 3–8), or the broad-leaved green snowdrop (G. woronowii, Zones 3–8).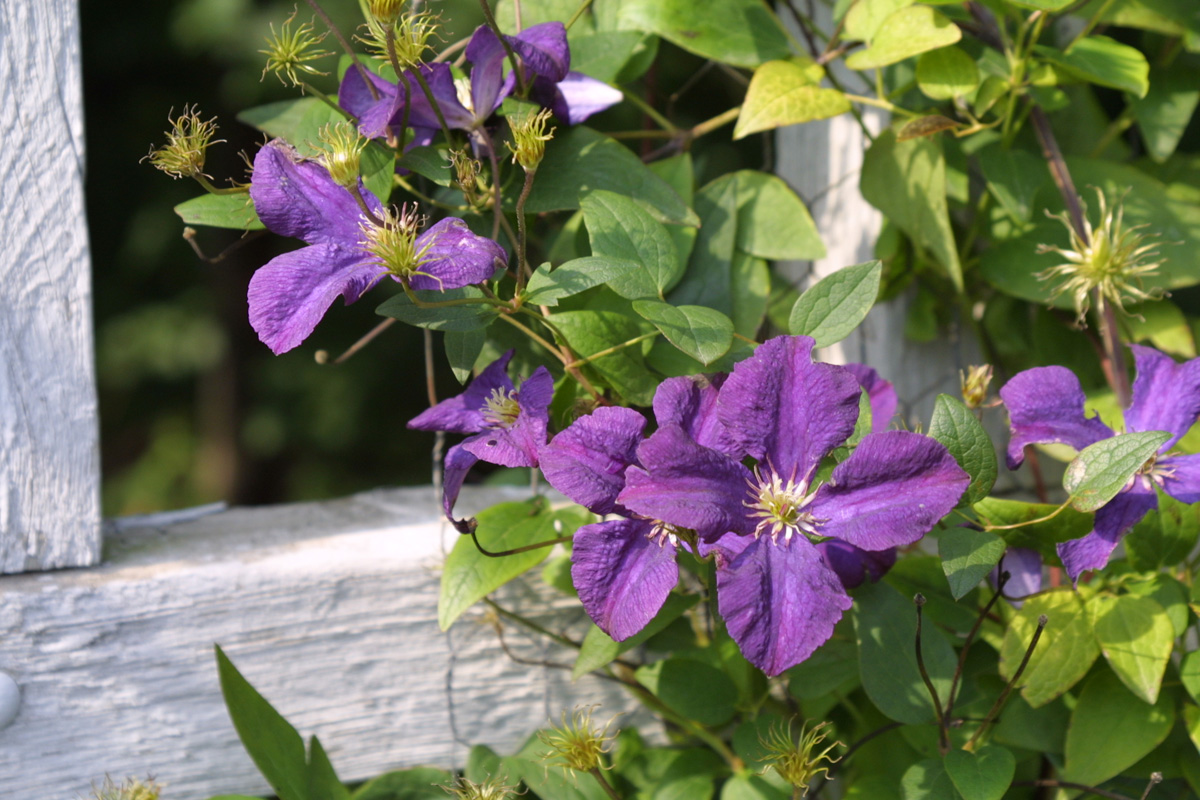 Cut back Group 3 clematis
Italian clematis (C. viticella and cvs., Zones 4–11) and scarlet clematis (C. texensis and cvs., Zones 4–8) are in Group 3. This group is cut back in late winter to a pair or two of buds, approximately 8 to 12 inches from the ground. Since this group flowers on new wood, the flowers will typically be at eye level when they bloom in summer. If you have a very large specimen or want a clematis to cover a large area, you can leave pruning Group 3 until later, but be aware that the flowers will be higher on the vine than if you prune them in the winter. I have a lovely 'Princess Diana' clematis (Clematis texensis 'Princess Diana', Zones 4–9) that I grow through a large tree peony (Paeonia suffruticosa cv., Zones 3–8). Group 3 clematis are great for growing on small trees and shrubs, especially if those plants bloom earlier in the season. The later-blooming clematis will add summer interest to a tree and shrub that has already flowered.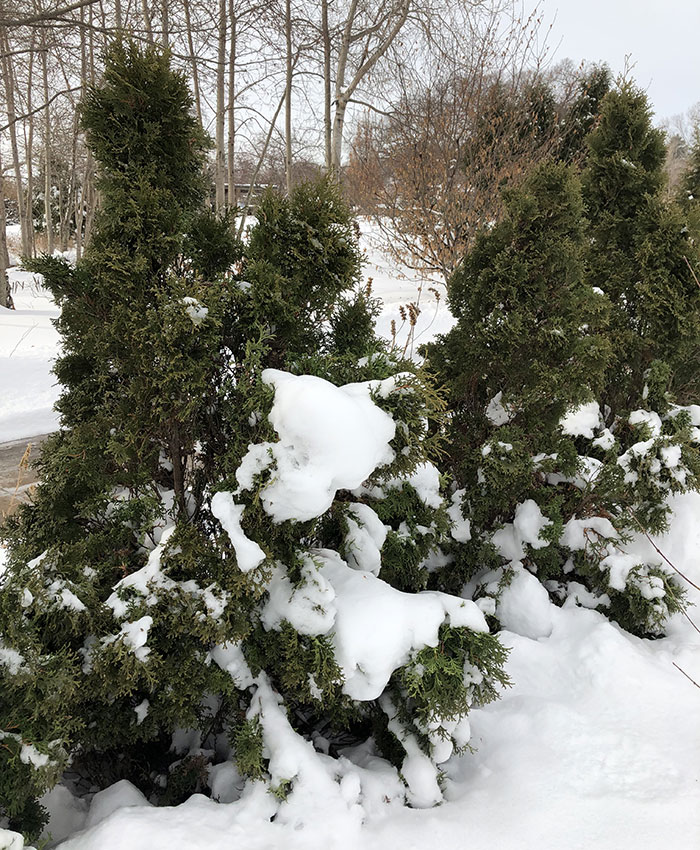 Prune or correct winter-damaged evergreens
Our evergreen shrubs and trees take a beating when we get the occasional winter snow here in the Pacific Northwest. Now is the time to handle any winter damage before the new growth starts. There are really two options to repair the winter damage. You can simply remove the damaged branch(es) from your plants, or you can tie the branches with natural garden twine to correct them back into shape. The natural twine will not be visible inside the shrub and will hold the branches in position for the growing season. Best of all, it will slowly disintegrate, alleviating the need to remove it after the repair work is completed.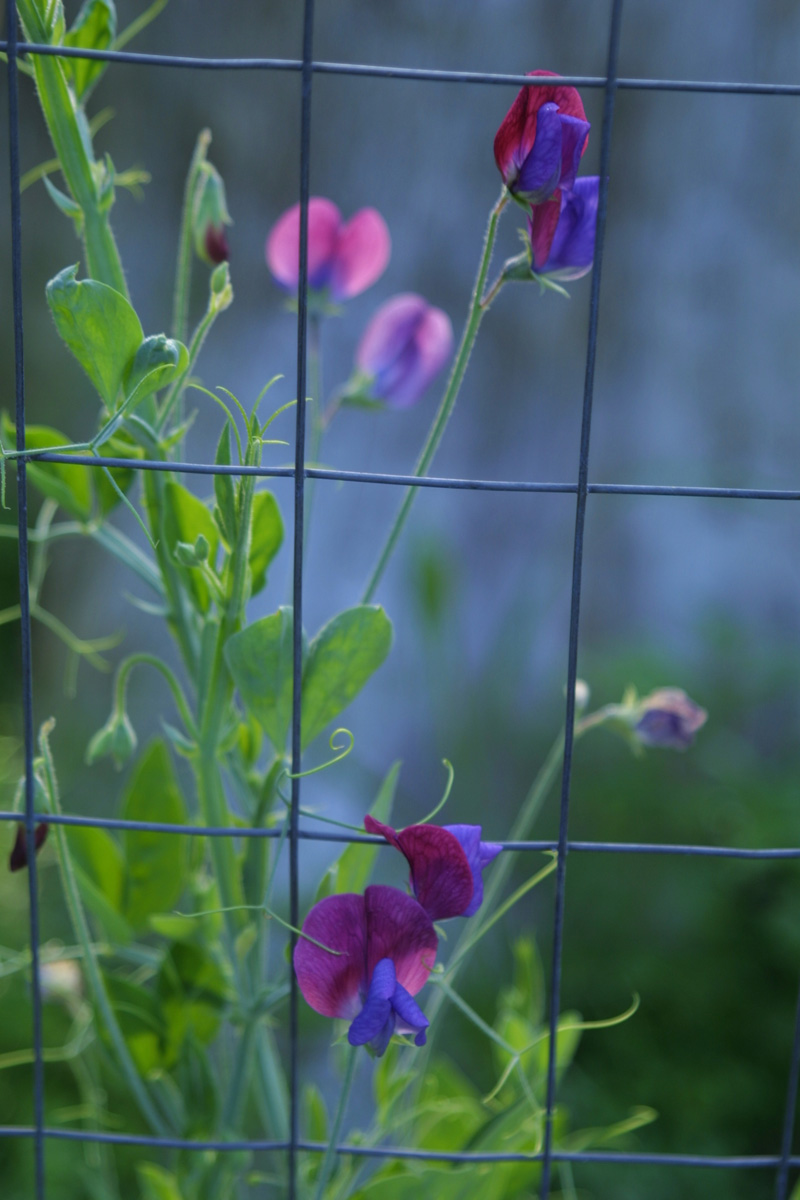 Start sweet pea seeds
If you are a new gardener or have a younger gardener in your household, now is a great time to start sweet peas (Lathyrus odoratus, annual). There are so many to choose from in nurseries and garden centers. Choose between heirloom varieties, brightly colored varieties, and heavily scented varieties. As a reminder, make sure to soak your seeds for a few hours or overnight to ensure that they rehydrate before planting. If you stagger direct seeding for the first few weeks of March, you will be rewarded with loads of blooms that start in May and last to June. Make sure to time out your seeding schedule so that many are blooming for Mother's Day in May.
—Jason Jorgensen is a landscape designer in Seattle.