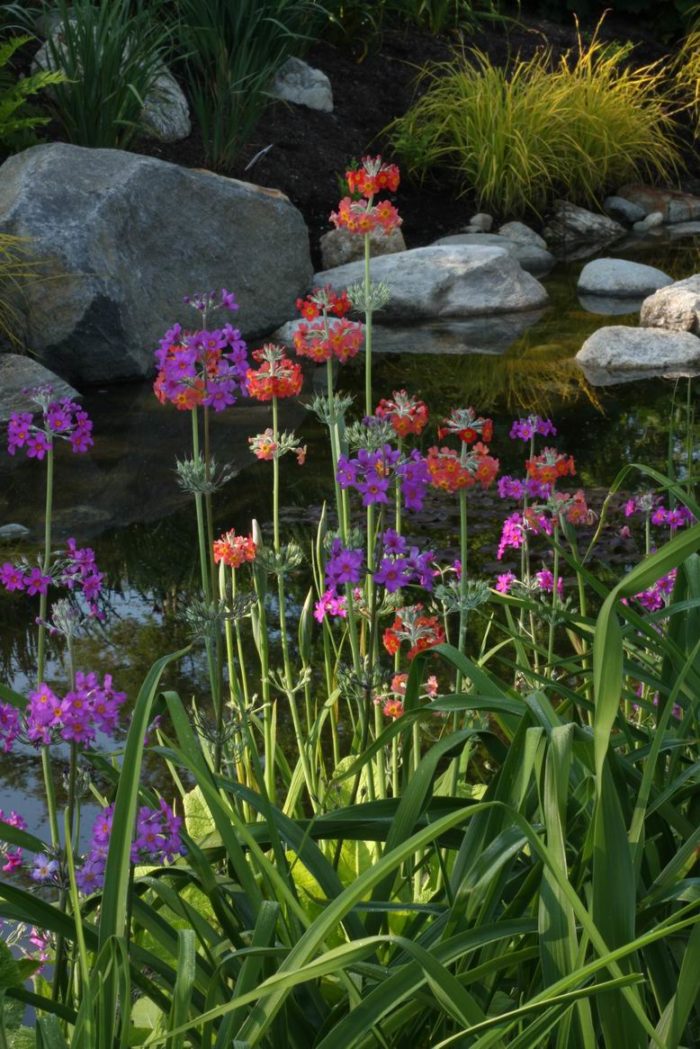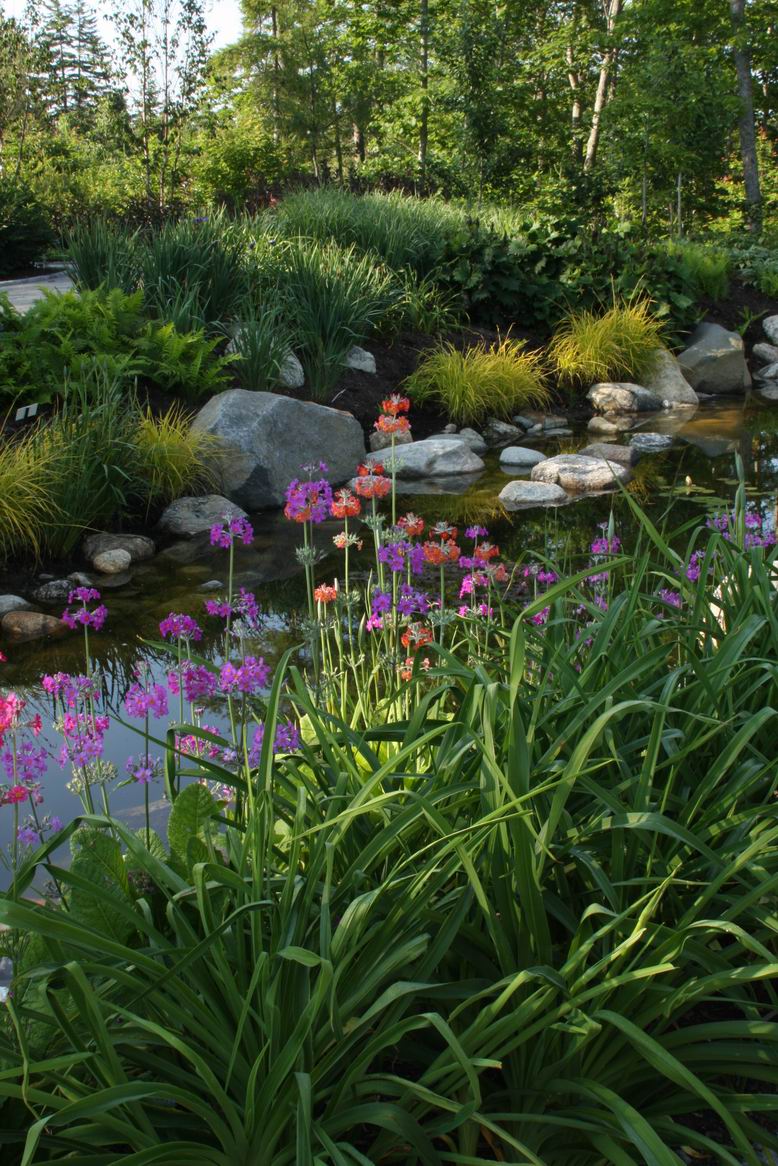 These candelabra primulas (Primula X bullesiana cvs.,  Zones 5-8) beside the lower pond in the Lerner Garden of the Five Senses at the Coastal Maine Botanical Gardens seem to capture the sun and illuminate everything around them with their glowing blooms.
Last week, assistant editor Kerry Ann Morre took a garden-themed tour of Maine with her trusty camera by her side. This week in the GPOD, we're featuring five photos from one of her favorite stops, the Coastal Maine Botanical Gardens in Boothbay. Enjoy!
Welcome to the Fine Gardening Garden Photo of the Day blog! Every weekday we post a new photo of a great garden, a spectacular plant, a stunning plant combination, or any number of other subjects. Think of it as your morning jolt of green.
Sign up to get new posts delivered to your inbox each morning so you'll always remember to take a look, or add us to your RSS feed. We look forward to sharing our garden travels with you.
If you think you have a photo that we should share on the Garden Photo of the day, email us. Send hi-res images to [email protected]