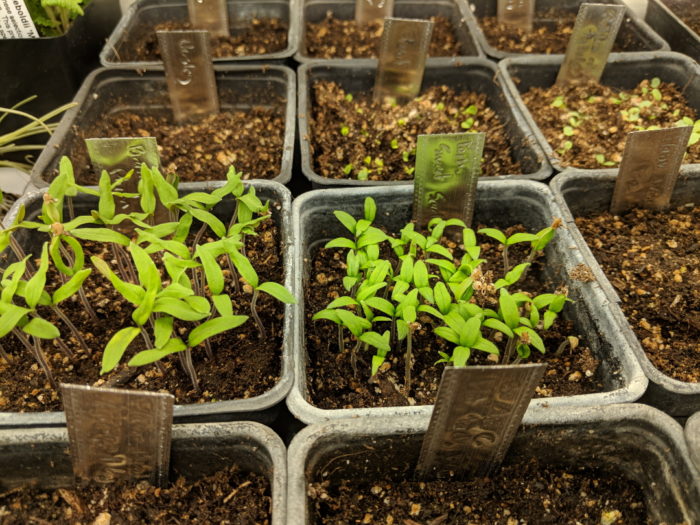 I thought today I'd share with you the part of my garden that is most exciting to me at the moment: My pots of seeds beginning to germinate!
I'm a huge fan of growing plants from seed. It is really affordable, lets me get my hands on some really cool, unusual plants, but most of all – it is so much fun! There is something magical about tiny brown seeds turning into green growing plants right before my eyes.
There are a lot of ways to put together a seed starting setup, but this is what has worked for me and allows me to grow a wide range of different plants from seed with minimum fuss and problems. (for more information on seed starting, check out this awesome collection of articles and videos: All About Starting Seeds.)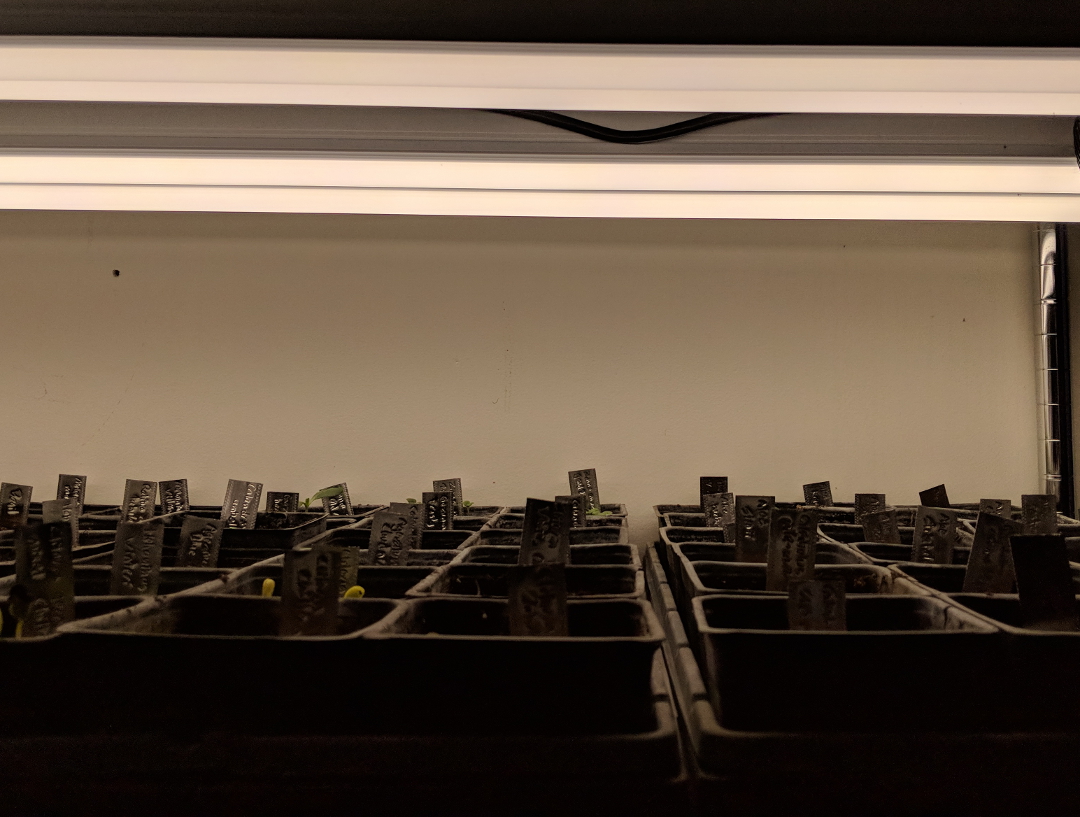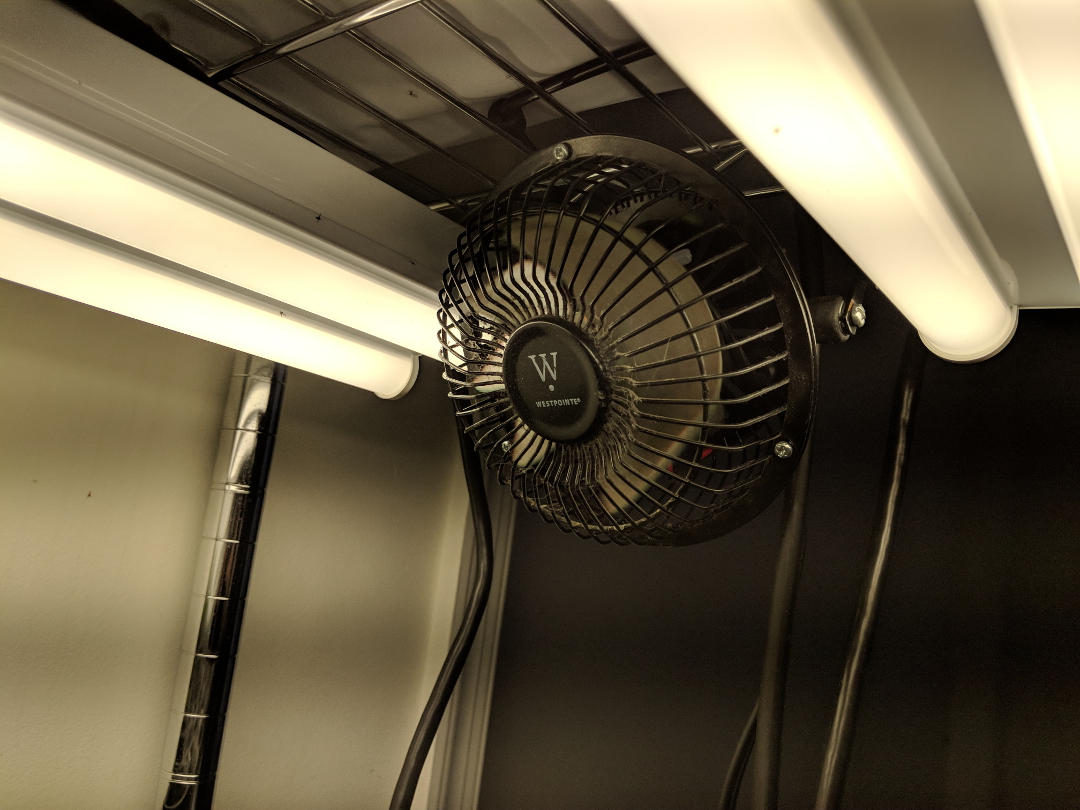 I added this little fan to my seed setup a few years ago when I visited commercial greenhouses and realized they all had fans in them to keep the air moving and reduce disease. I find that having a little air movement has basically eliminated problems with seedlings collapsing and dying due to damping off. This small thing has made my seed starting life a LOT easier.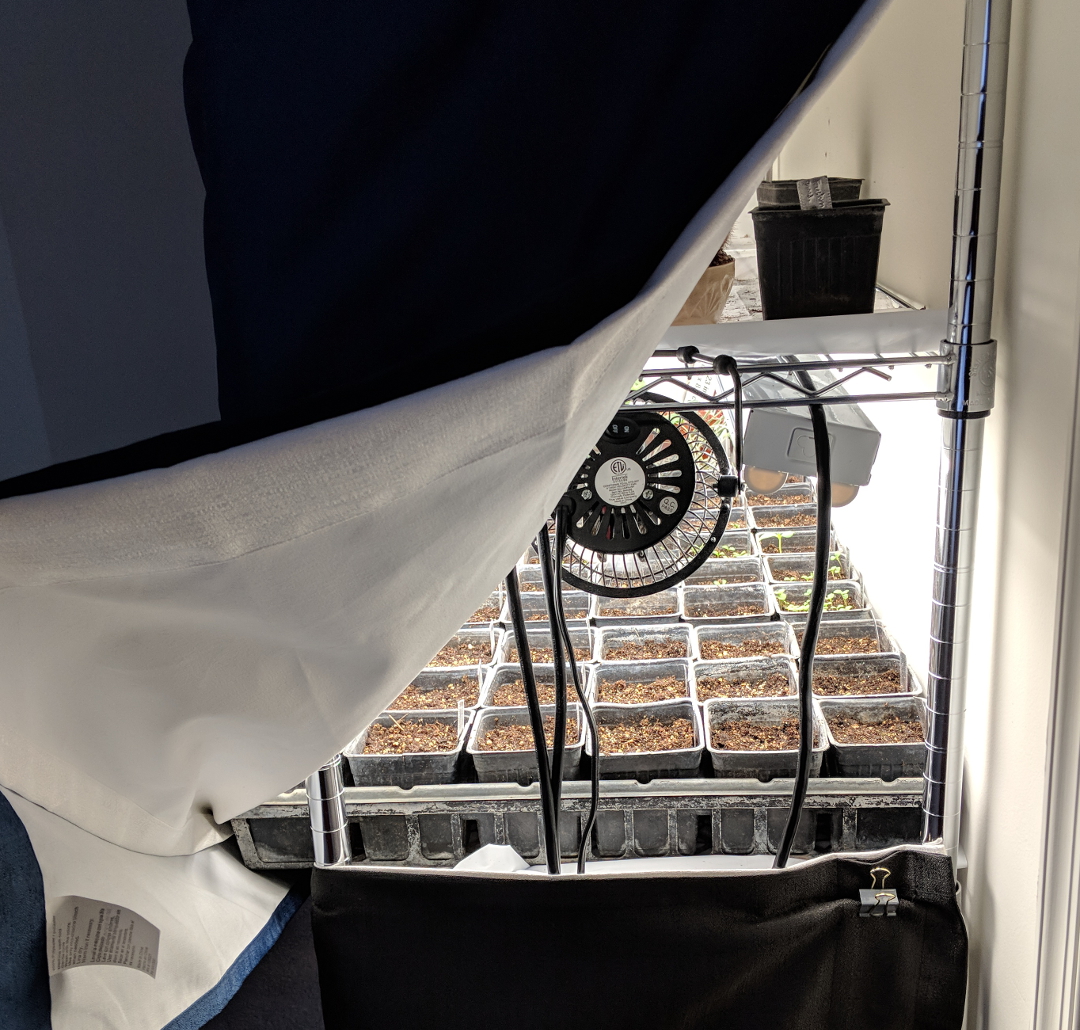 Just this year, I clipped these heavy, light-blocking curtains around my light shelves, and I love them! Instead of the light all streaming out into the rest of my house, the white inside of the curtains reflects the light back in on my plants where they can use it to photosynthesize! A cheap, easy way to maximize the amount of light my seedling are getting.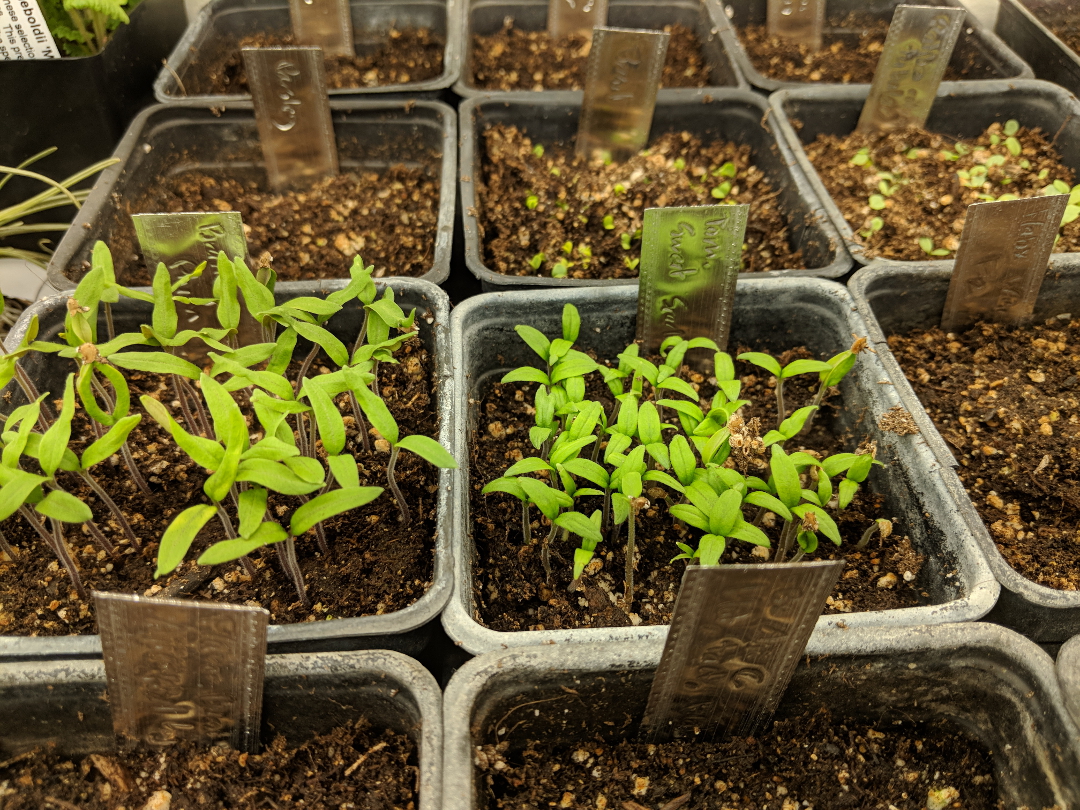 I used to sow my seeds two or three to a little pot and thin out the extras. But I hated throwing out the extra seedlings, and If I had low germination, I hated having empty pots. Now I sow all my seeds together in larger pot. Once the seedlings get big enough to handle, I slide the soil out of of the pot, separate out the individual seedlings, and transplant each one to its own pot to grow on. It may sound fussy, but it is actually easy to do. What's more, now I don't waste seeds, and every single pot gets one healthy seedling.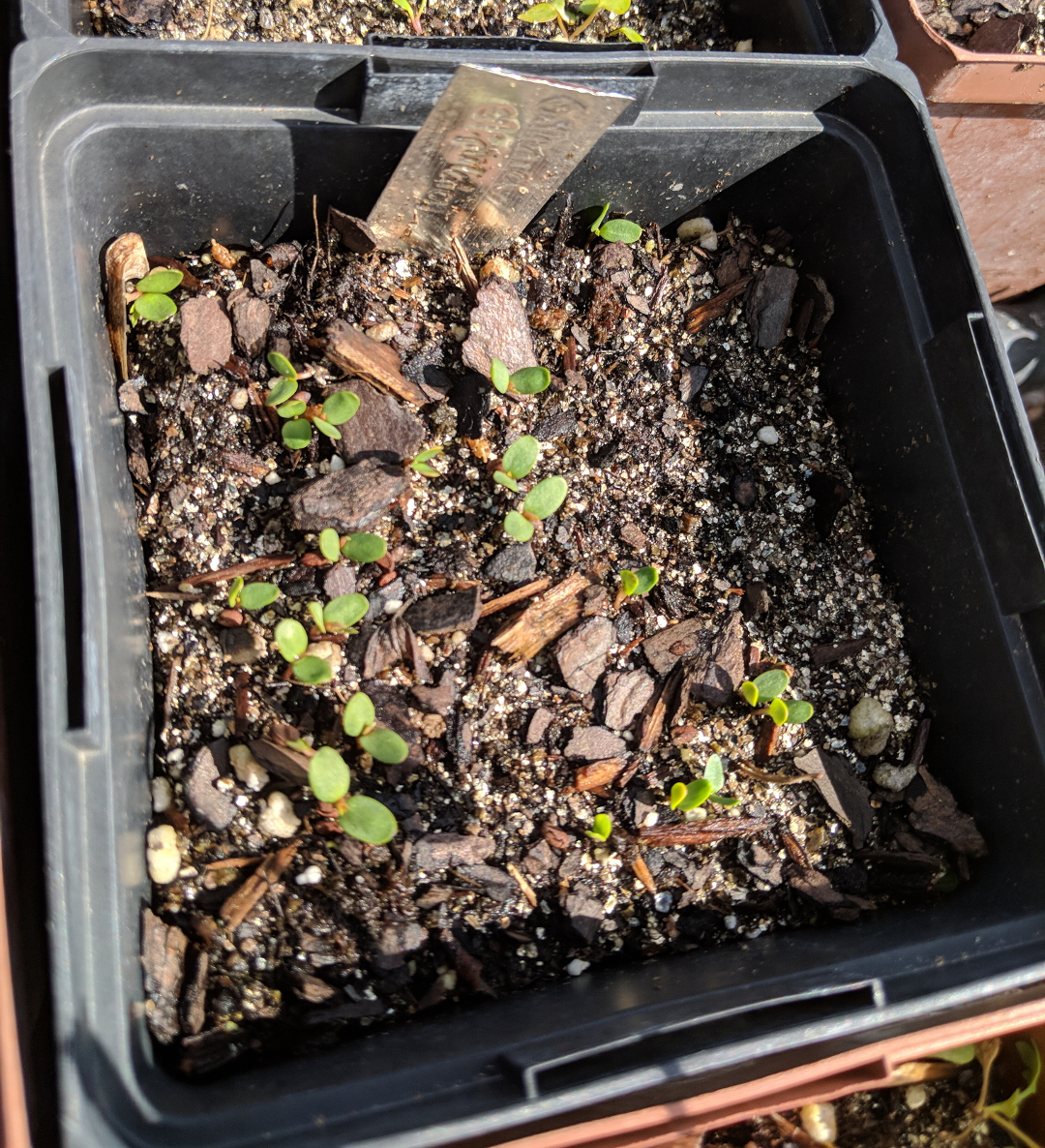 This is the biggest way I've made my seed-starting life easier: Starting seeds outside! For hardy perennials, especially, I like sowing seeds outside in the fall. The cold temperatures of winter help trigger germination in a lot of species, and then they come up in the spring once the weather warms. No need for lights, and no fuss. It is the easiest way to start seeds. I start frost tender plants like tomatoes indoors, but almost everything else I do outside.