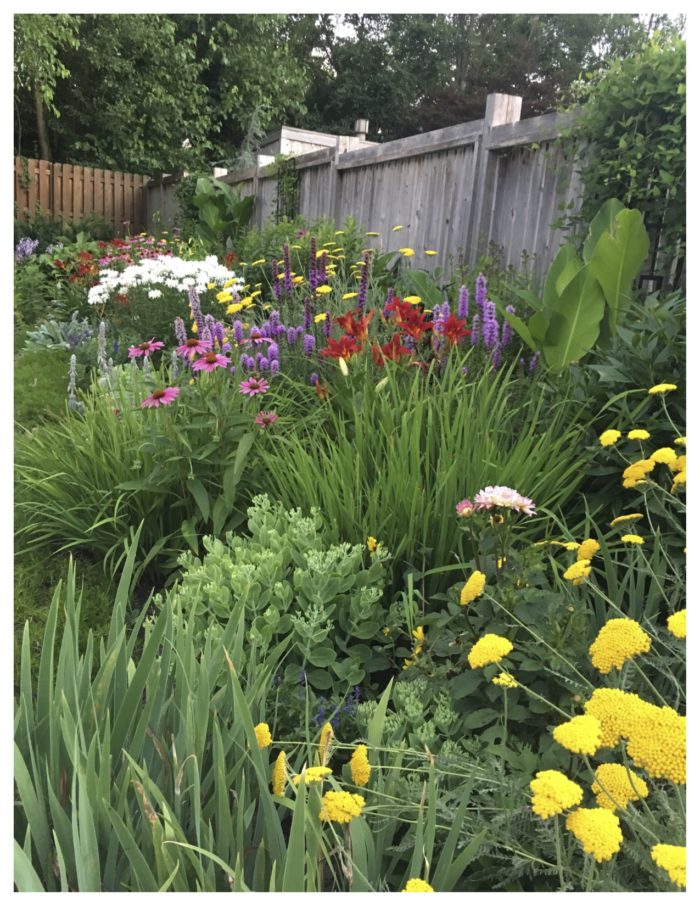 Today's photos come from Jenny McCoy in Des Moines, Iowa.
I have been gardening for about 25 years, and this particular garden is about nine years old. I am proud of the fact that it is slowly coming around to what I want it to be. Every spring when things are just starting to come up, I spend lots of time moving them around in a quest for perfection, which of course will never happen. But it's the journey that's fun! Also, I am committed to doing this without pesticides or any chemicals that would harm birds and pollinators.
I have learned a lot from my failures along the way as well. Like I can't miss a day of putting Liquid Fence on my front yard flowers, lest the deer lop off the top of my 'Casa Blanca' lilies (Zones 5–10), making me wait another year for their spectacular and fragrant blooms. Luckily, my backyard has a high fence, so deer are not a problem, but I definitely have the same problem with rabbits! I have also learned what plants I like and what is not worth the frustration. For example, while I think Moonbeam Coreopsis is beautiful, for me it was always a struggle, because grass would grow up through the plant and it was very difficult to get rid of. I have also learned to pull my 'Bubblegum Pink' Phlox paniculata (Zones 4–8) and Cheyenne Spirit coneflower (Echinacea 'Cheyenne Spirit' Zones 3–9) volunteers, lest they take over the whole garden!
My favorite plants are my bright red Oriental poppies because of the "Look at Me" statement they make when they bloom; my yellow Itoh peony (a gift from my boyfriend's mom), my Casa Blanca lilies, and my new-this-year David Austin 'Harlow Carr' roses, which have begun forming a hedge under a west-facing window in my backyard. And how can I forget my climbing William Baffin rose?
In terms of my hopes for the future, I am trying to get my flowers organized in waves for more impact, while keeping the garden natural looking and making the most impact from seasonal blooms. I am also to the point where I am generating extra plants from dividing, so I have begun to create a new garden in the front of my house. I am looking forward to seeing how that develops. I have also found lots of fun plant swap sites on social media, so I am learning that lots of people want the plants that are overtaking my garden, and in exchange I can find some fun new varieties to try.
Finally, I am learning about incorporating vegetables into my garden, thanks to a talk I heard this spring by Brie Arthur at the Des Moines Botanical Garden. I planted some okra among the flowers this year and am enjoying the fruits of that now. She also suggested buckwheat as a garden addition, which I may try next year.
I do have one funny story: When I was checking out my garden after work last week, I noticed a vine with yellow flowers clinging to a trellis full of Clematis and a tall canna. I wondered what it could be. Upon closer review, I realized it was a cucumber vine. I have never grown cucumbers in my garden. But I am taking advantage of the bonus vegetables and must have a bird or chipmunk to thank for the nice surprise.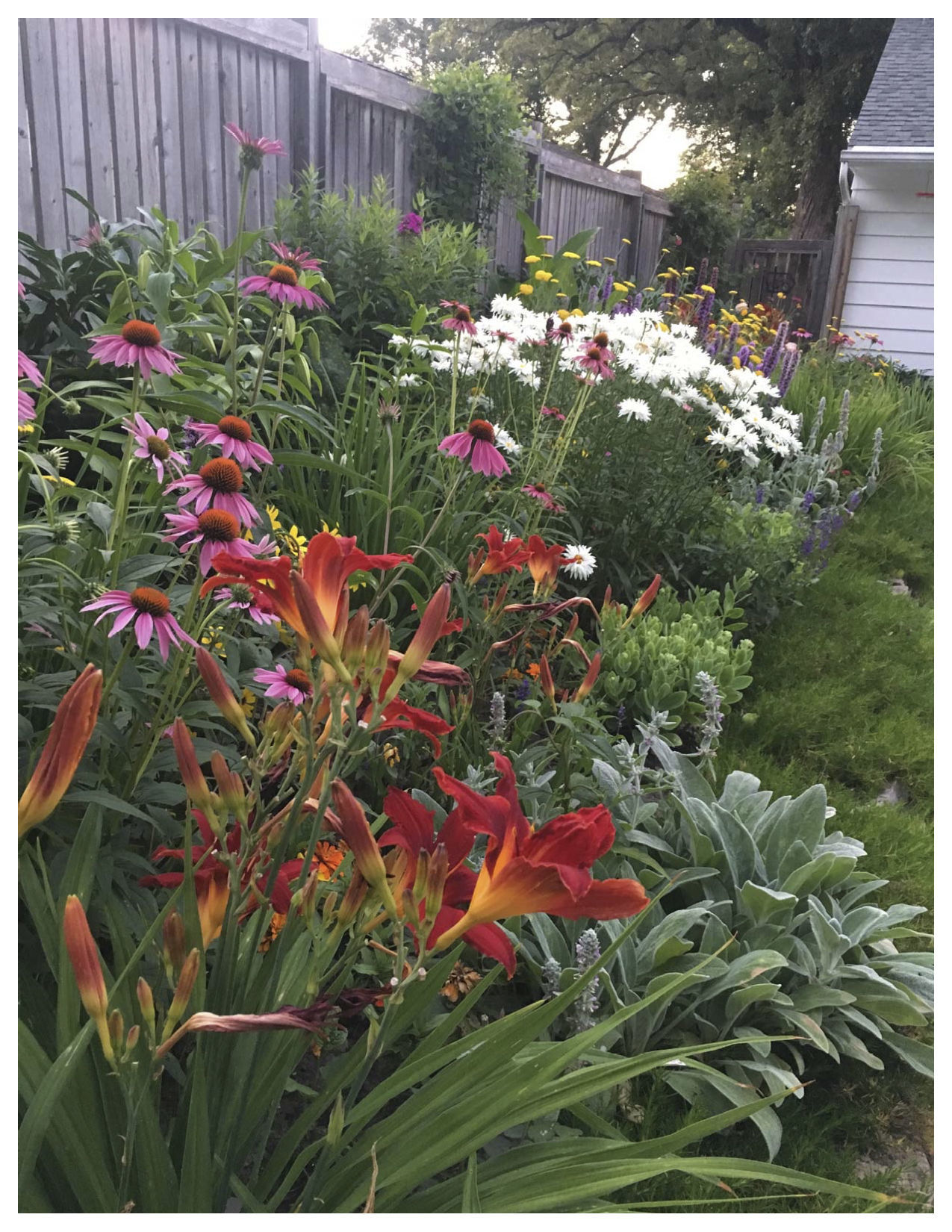 Sun-loving perennials fill the garden with color.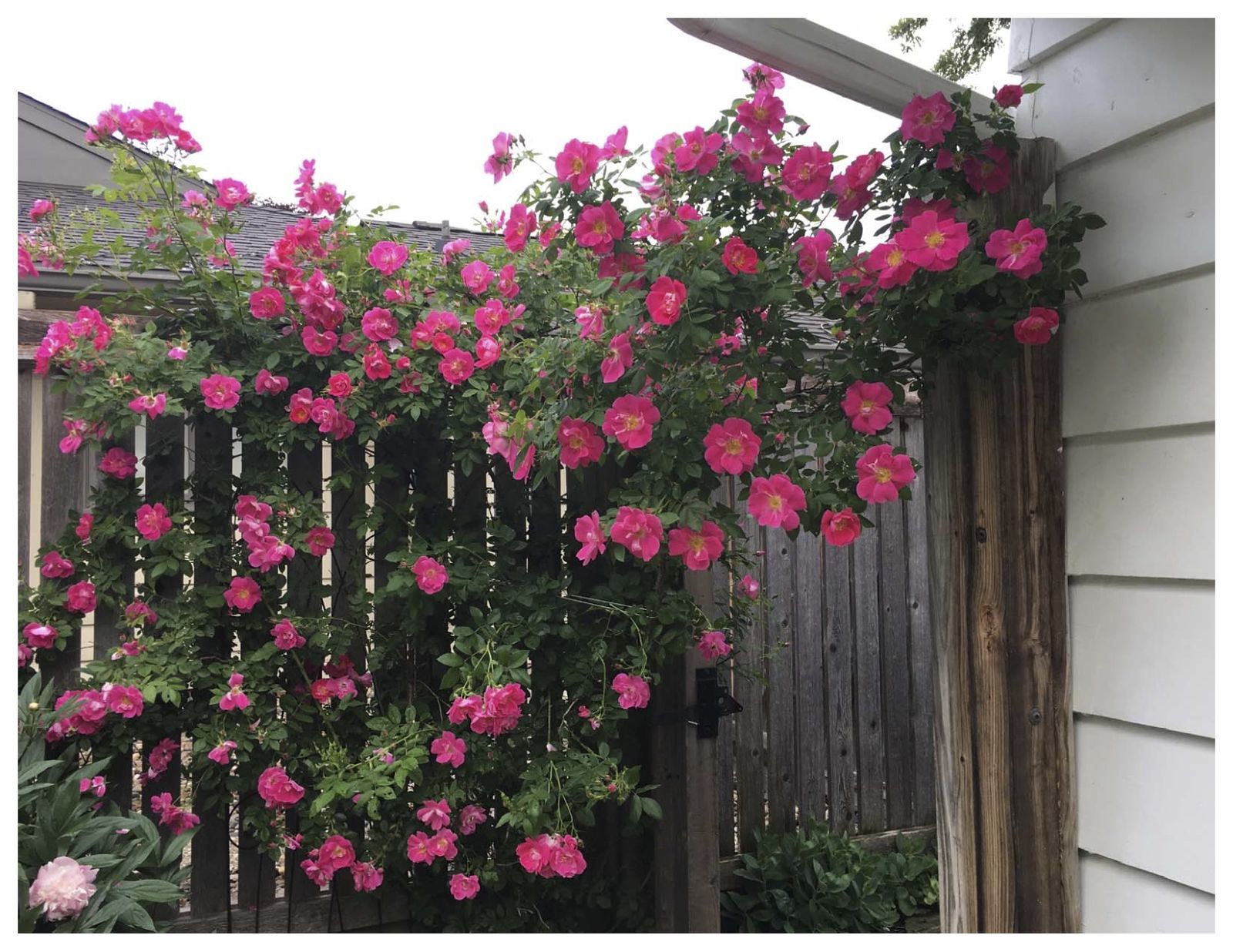 Climbing rose 'William Baffin' in full bloom on the fence.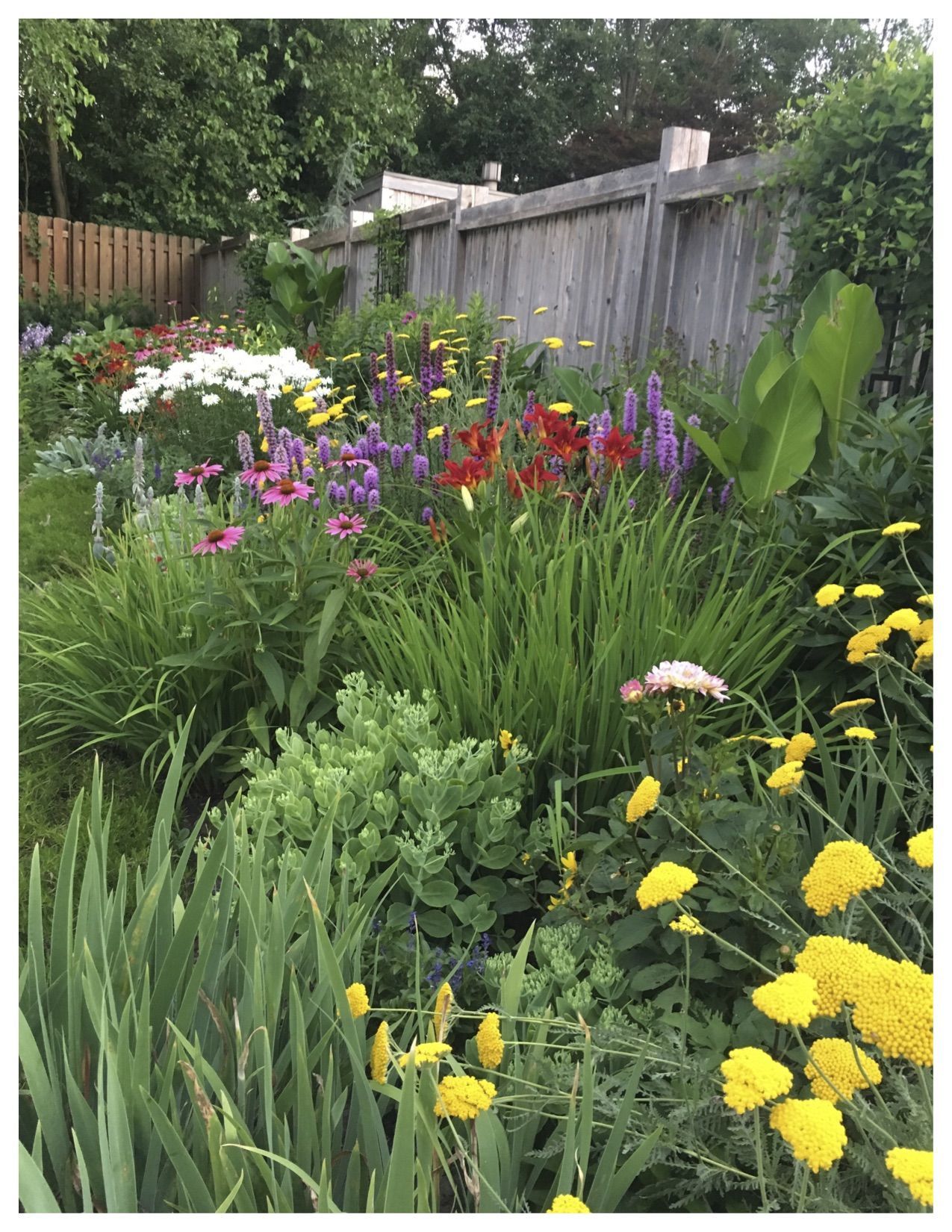 Another view of the flower beds.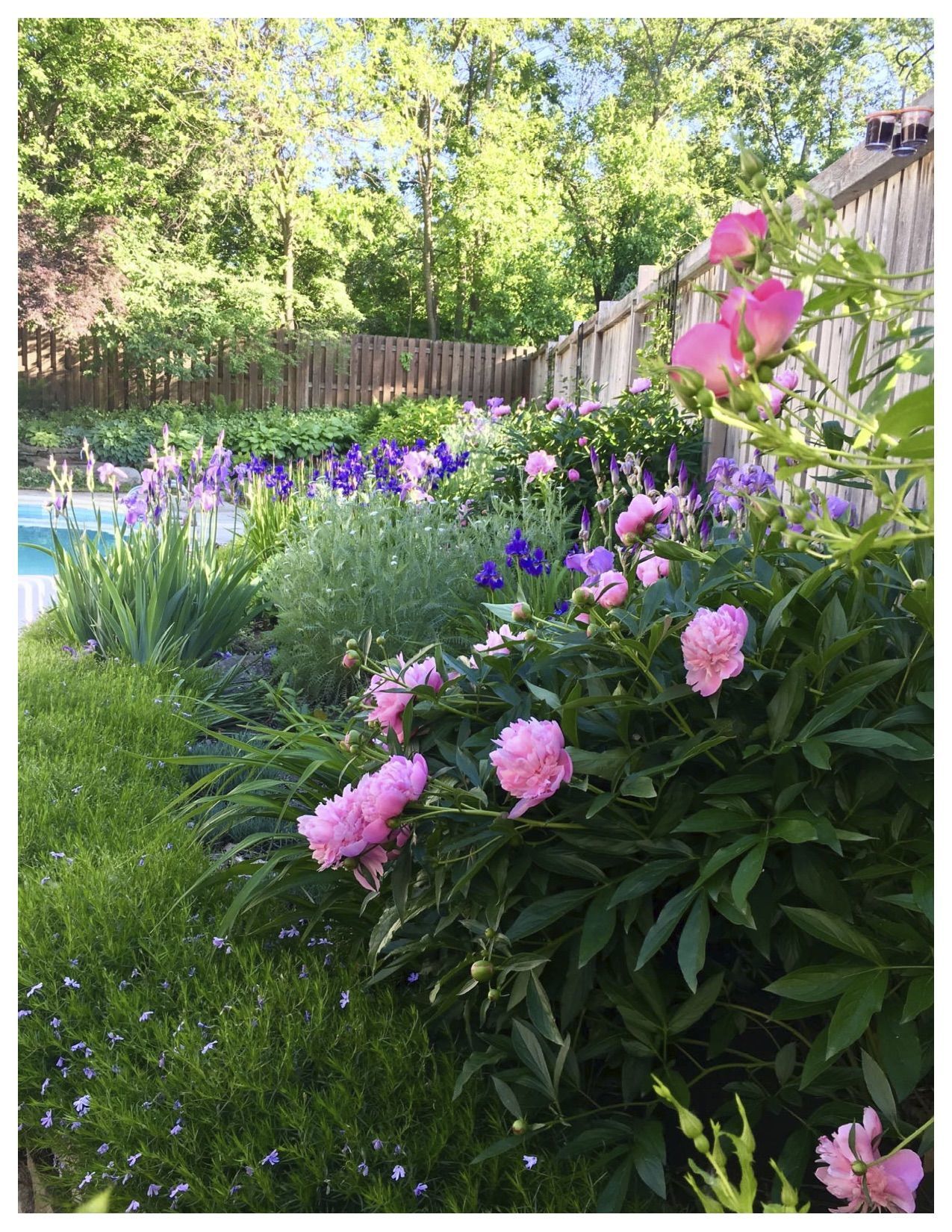 A spring pink-and-purple moment.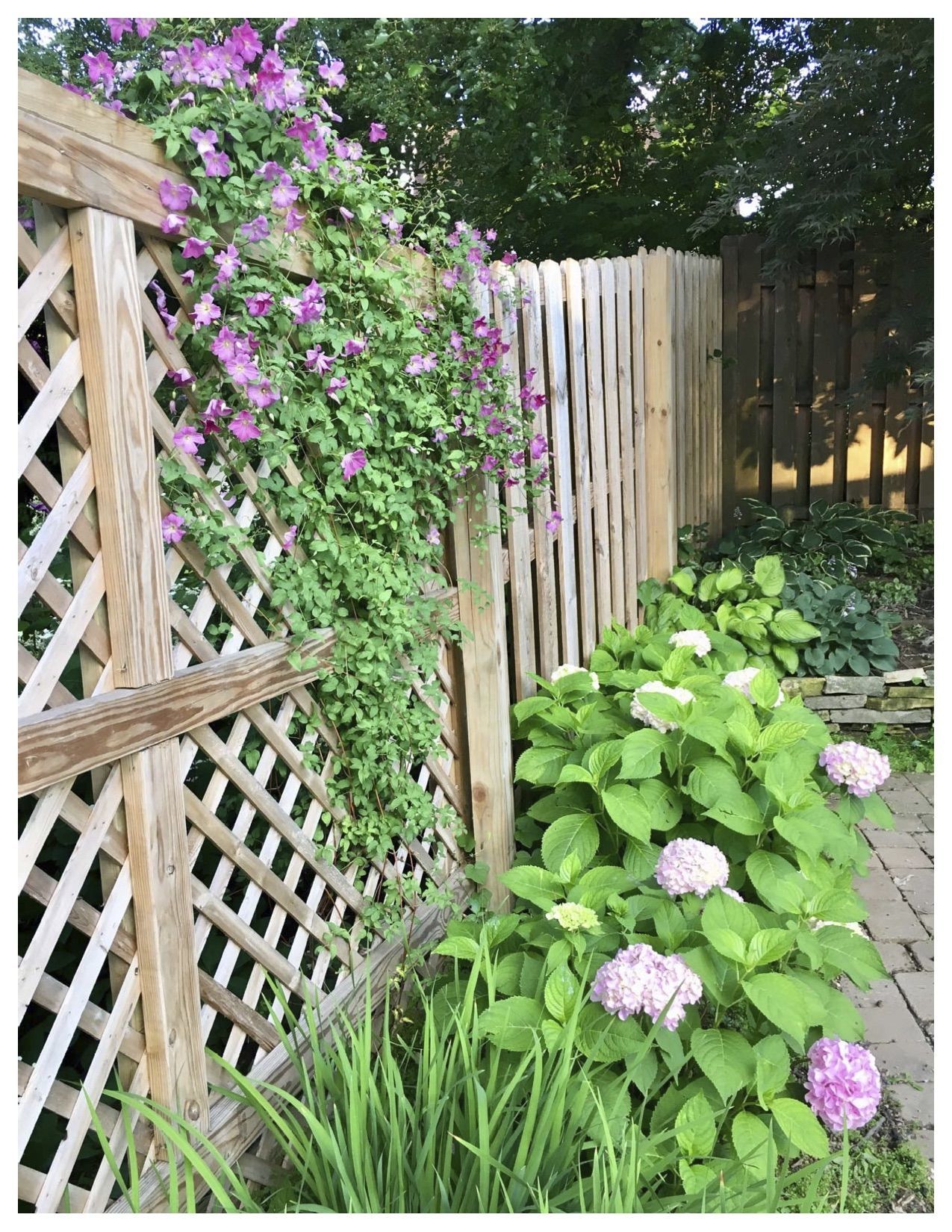 Clematis blooming on the fence. Putting flowering vines on fences turns deer deterrent into a beautiful feature.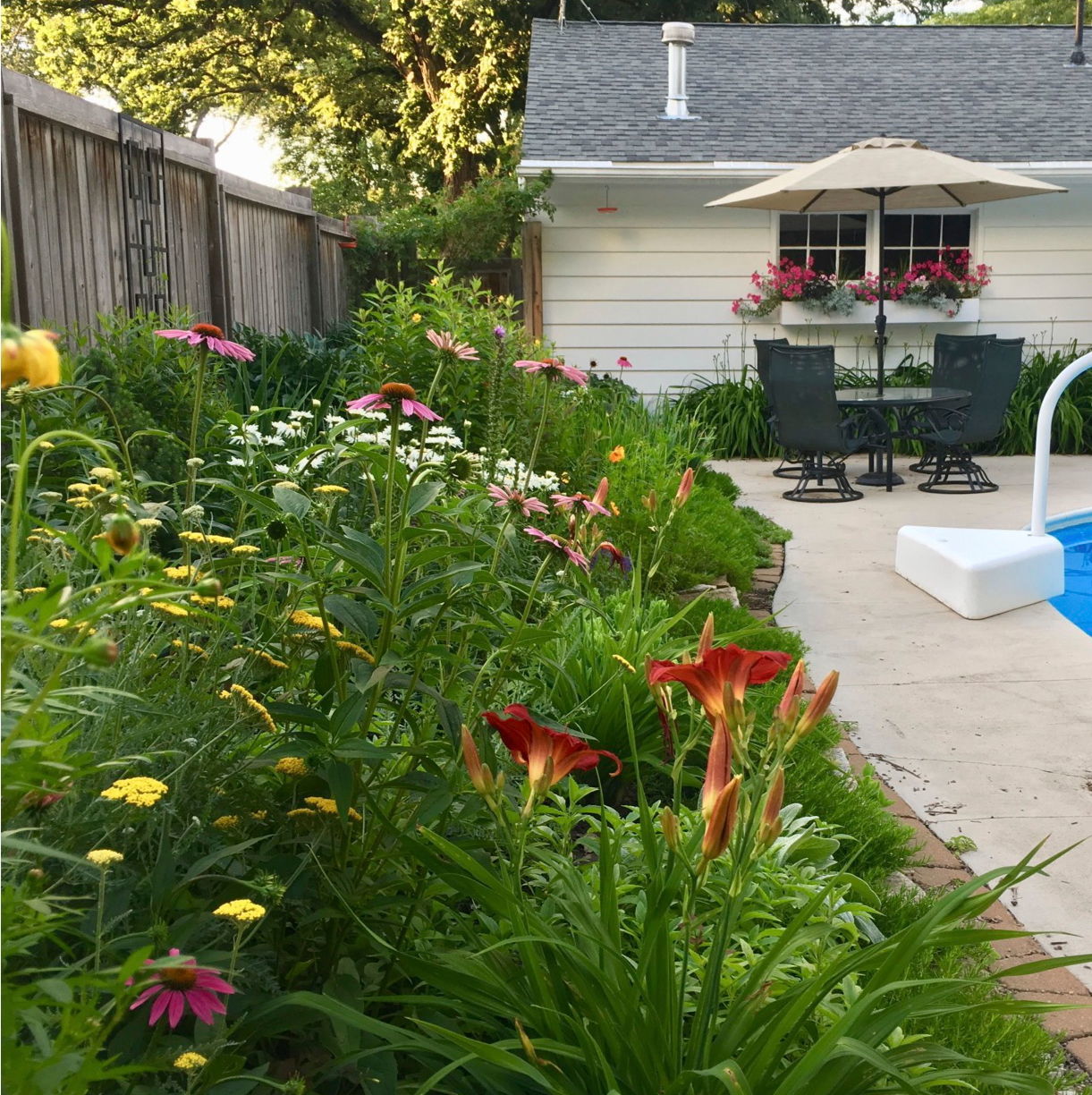 A pool and sitting area with a view!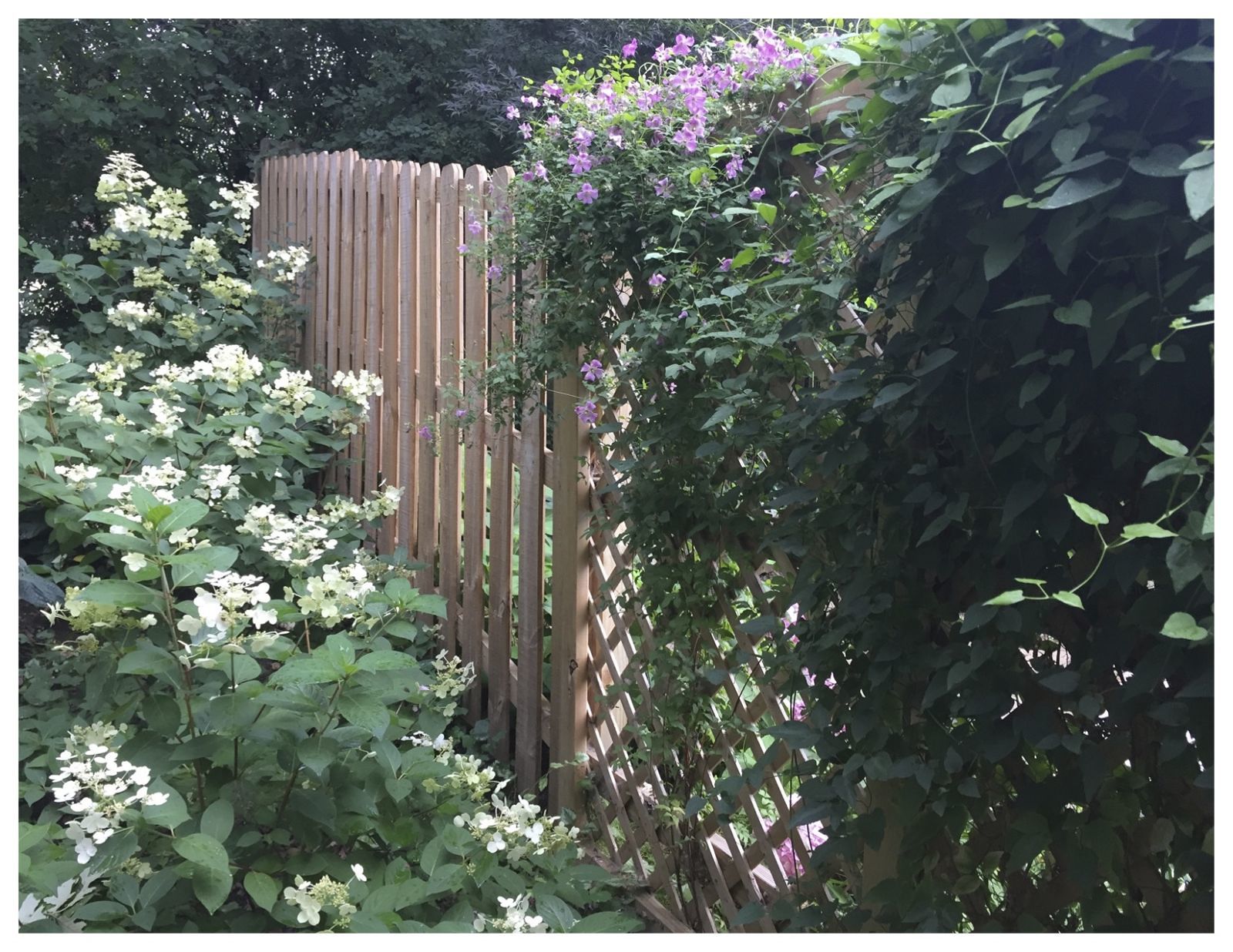 Fences are important for keeping out hungry deer.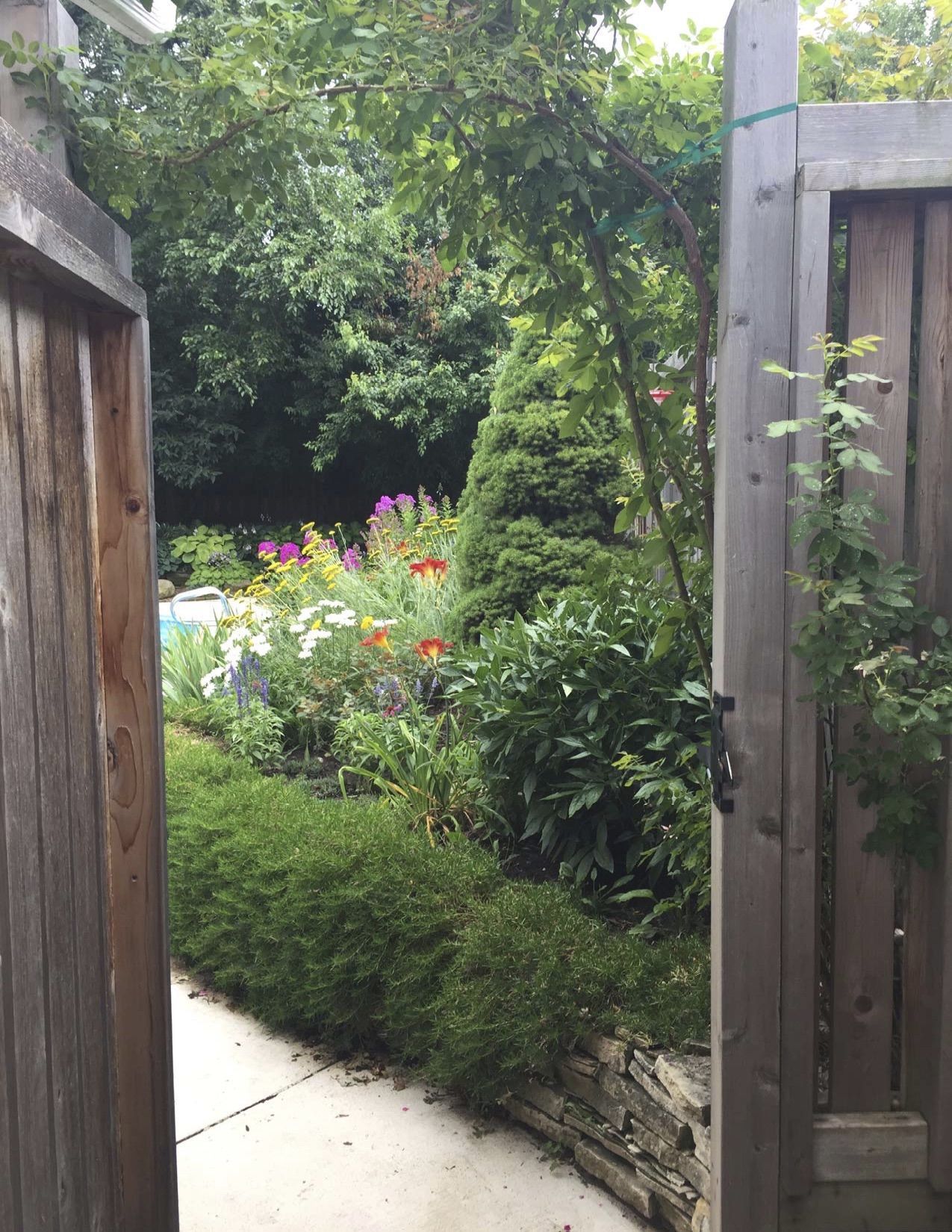 Looking through the gate into the garden paradise.
Have a garden you'd like to share?
Have photos to share? We'd love to see your garden, a particular collection of plants you love, or a wonderful garden you had the chance to visit!
To submit, send 5-10 photos to [email protected] along with some information about the plants in the pictures and where you took the photos. We'd love to hear where you are located, how long you've been gardening, successes you are proud of, failures you learned from, hopes for the future, favorite plants, or funny stories from your garden.
If you want to send photos in separate emails to the GPOD email box that is just fine.
Have a mobile phone? Tag your photos on Facebook, Instagram or Twitter with #FineGardening!
You don't have to be a professional garden photographer – check out our garden photography tips!
Do you receive the GPOD by email yet? Sign up here.