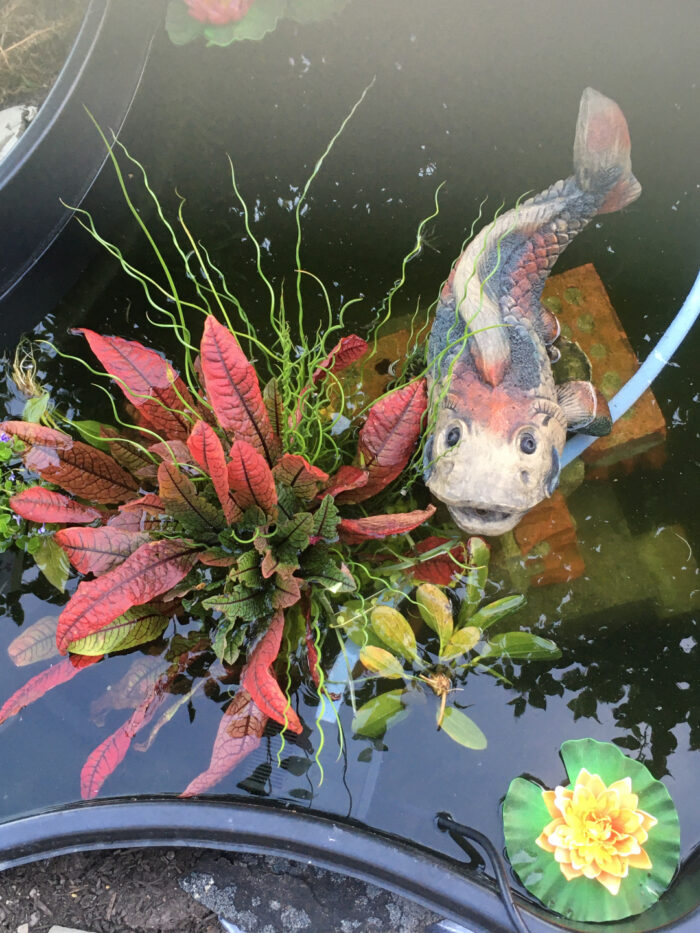 My name Krishna Cappa, and I live in Syracuse, New York. I put a small 125-gallon pond in this year. I then put three comet goldfish in the pond and many aquatic plants.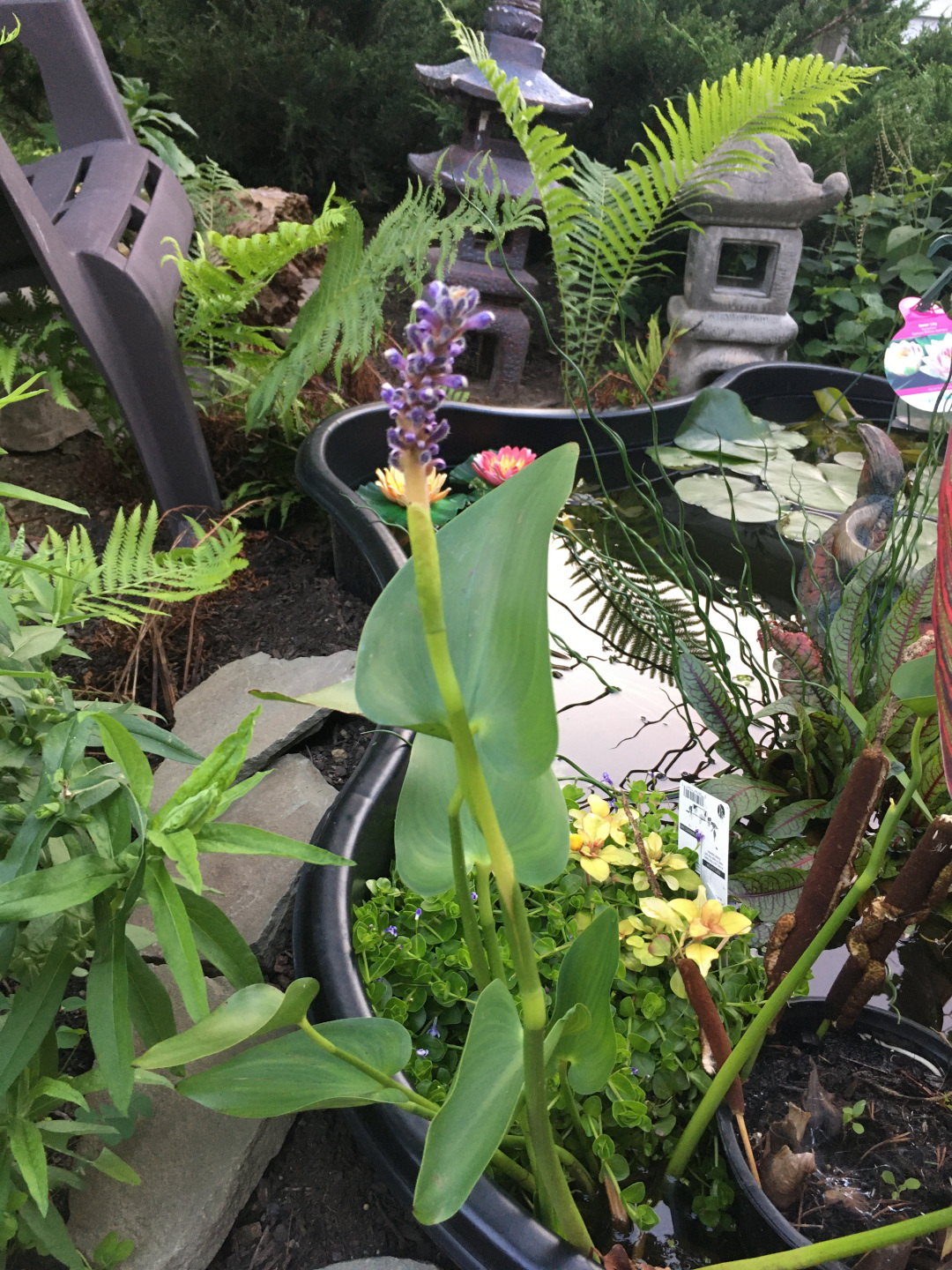 Pickerel (Pontederia cordata, Zones 3–10) has showy spikes of purple flowers and is native to wetlands over much of eastern North America. It is an easy-to-grow addition to the water garden.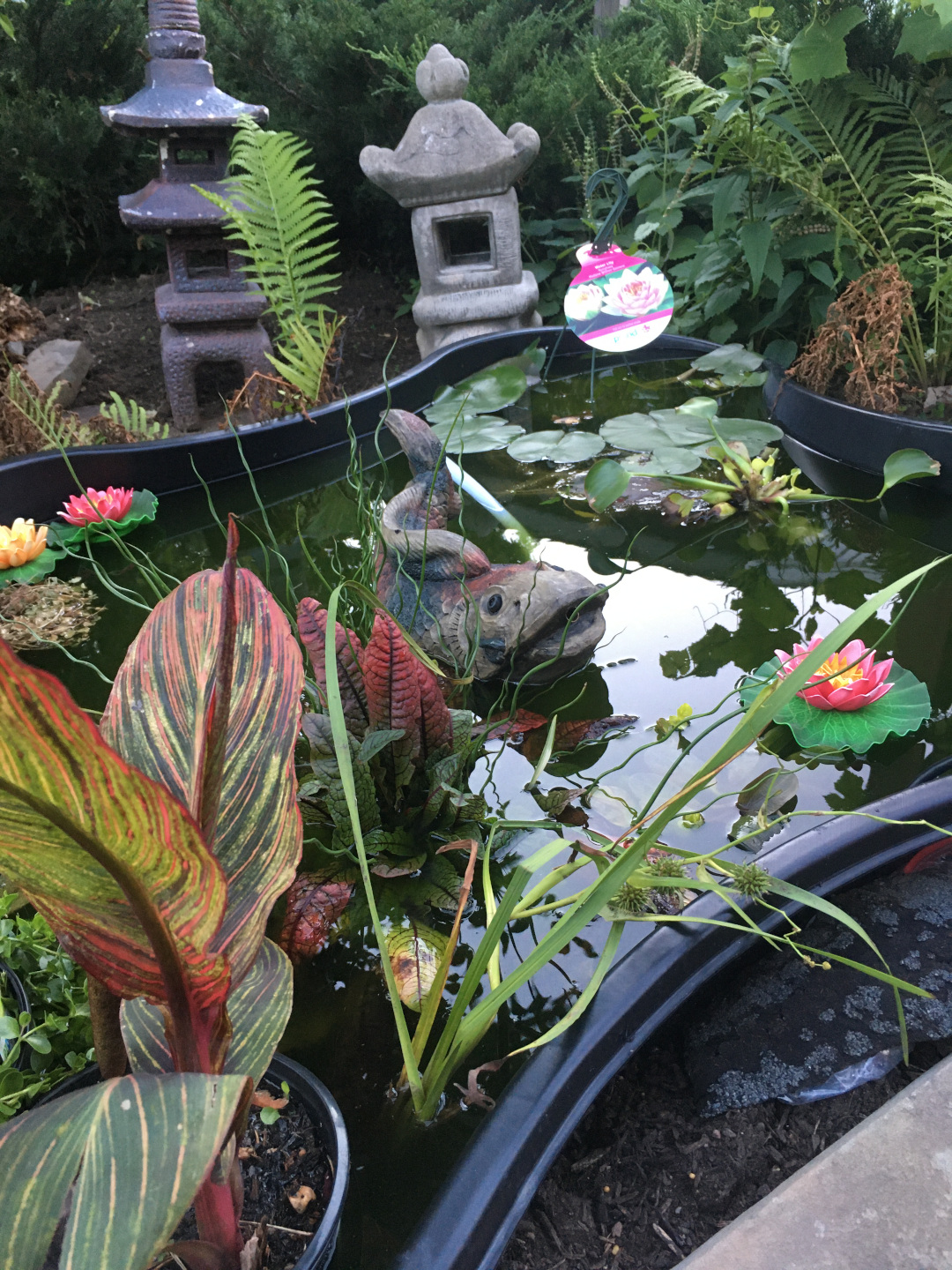 The pond may be small, but it is filled with life. Even a small garden can have space for a water feature, and adding one will attract lots of birds and other wildlife to the garden.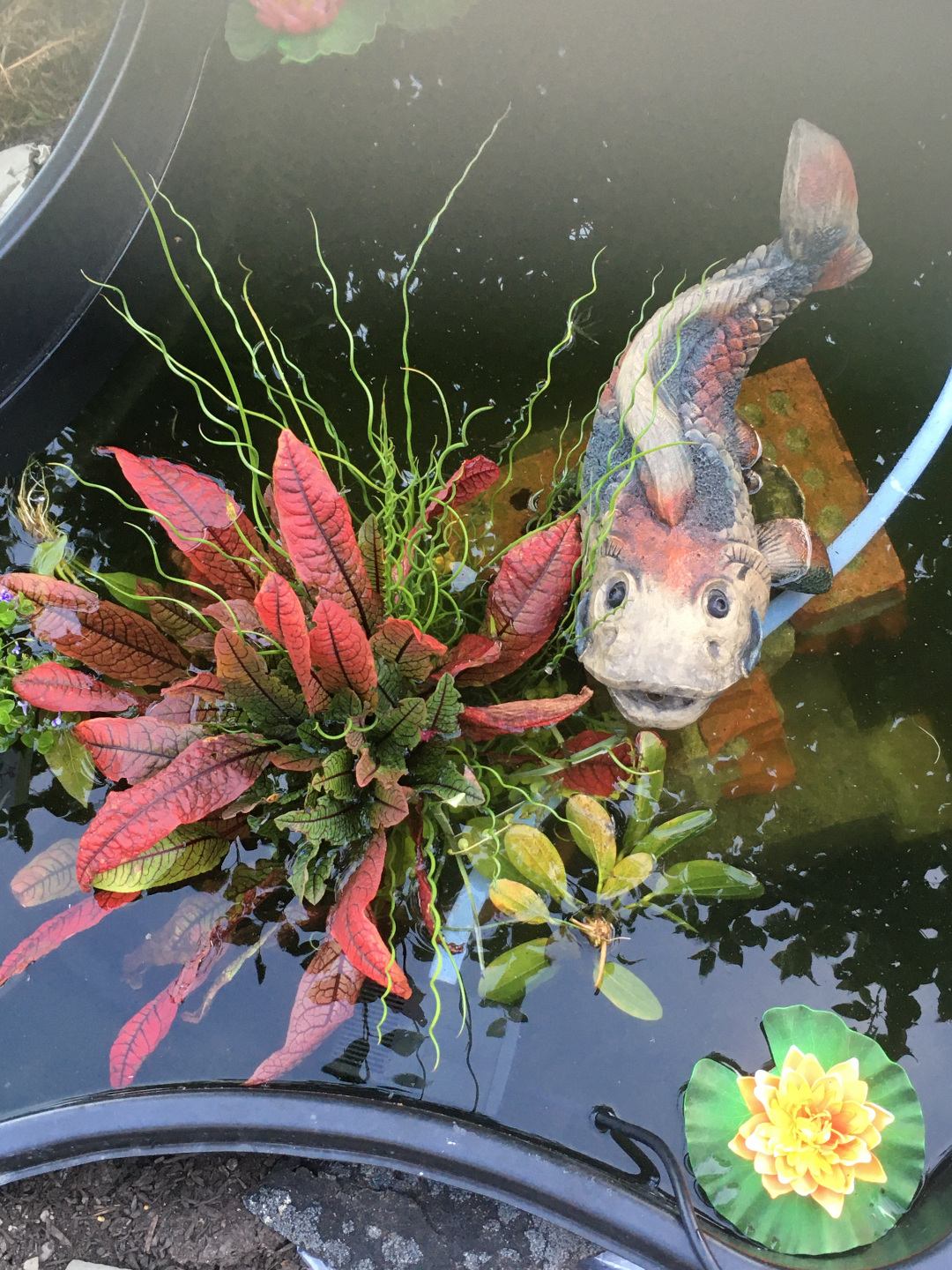 Red dock (Rumex sanguineus, Zones 4–8) can be grown in regular garden soil, but it adapts to live in a water garden as well. The leaves have dark red veins, and sometimes they can blush a beautiful red color, as they have here.
Here's the new pond sitting in the garden, full of life, and with a chair positioned where the gardener can sit and enjoy watching the fish.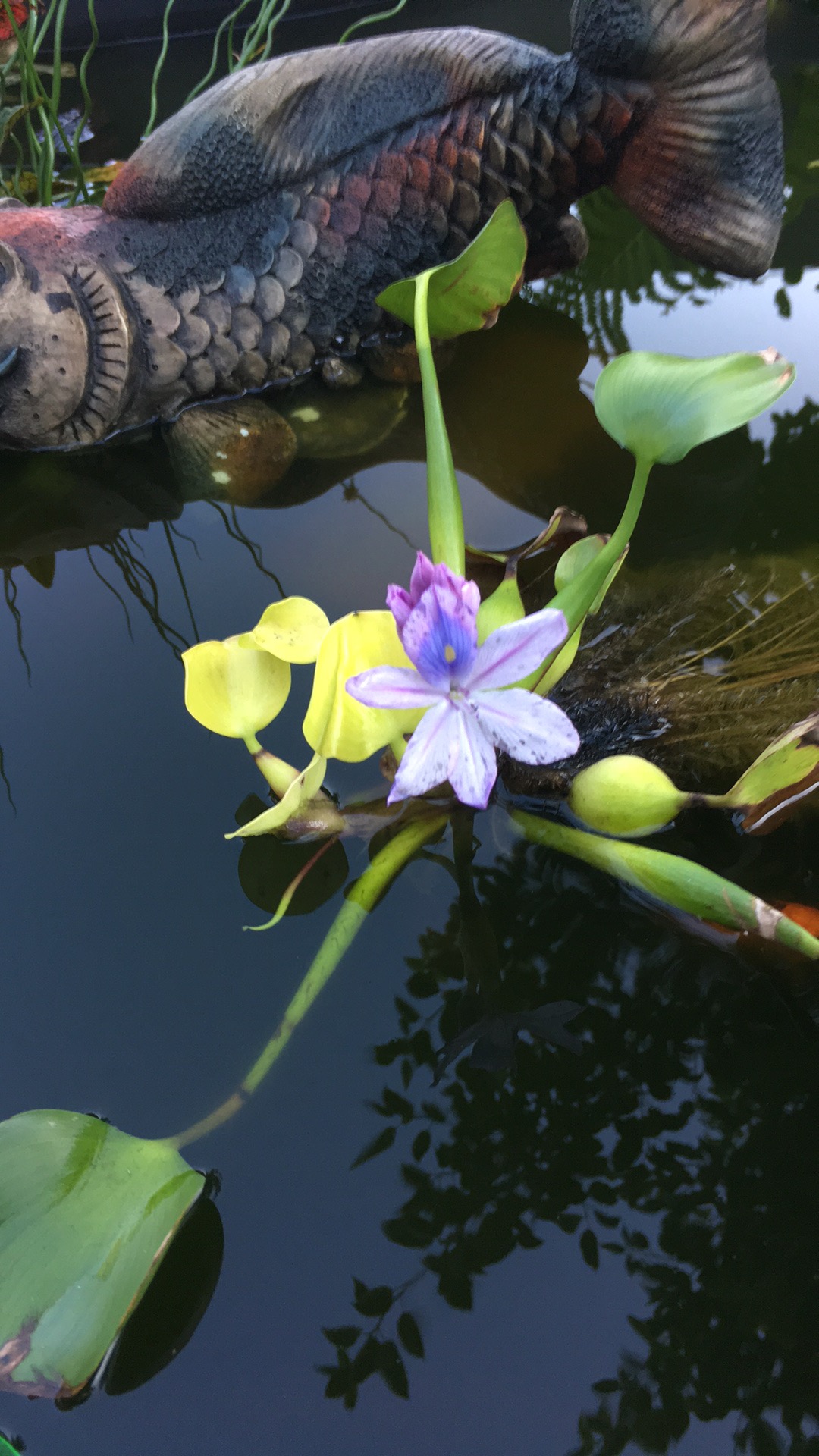 Water hyacinth (Eichhornia crassipes) is a floating water plant with extremely beautiful flowers. In colder climates, it is a wonderful addition to the water garden when treated as an annual. In warmer climates (Zone 9 or warmer), it should not be grown, as it can become extremely invasive in native waterways. Luckily for Krishna, the New York winters mean it won't be a problem.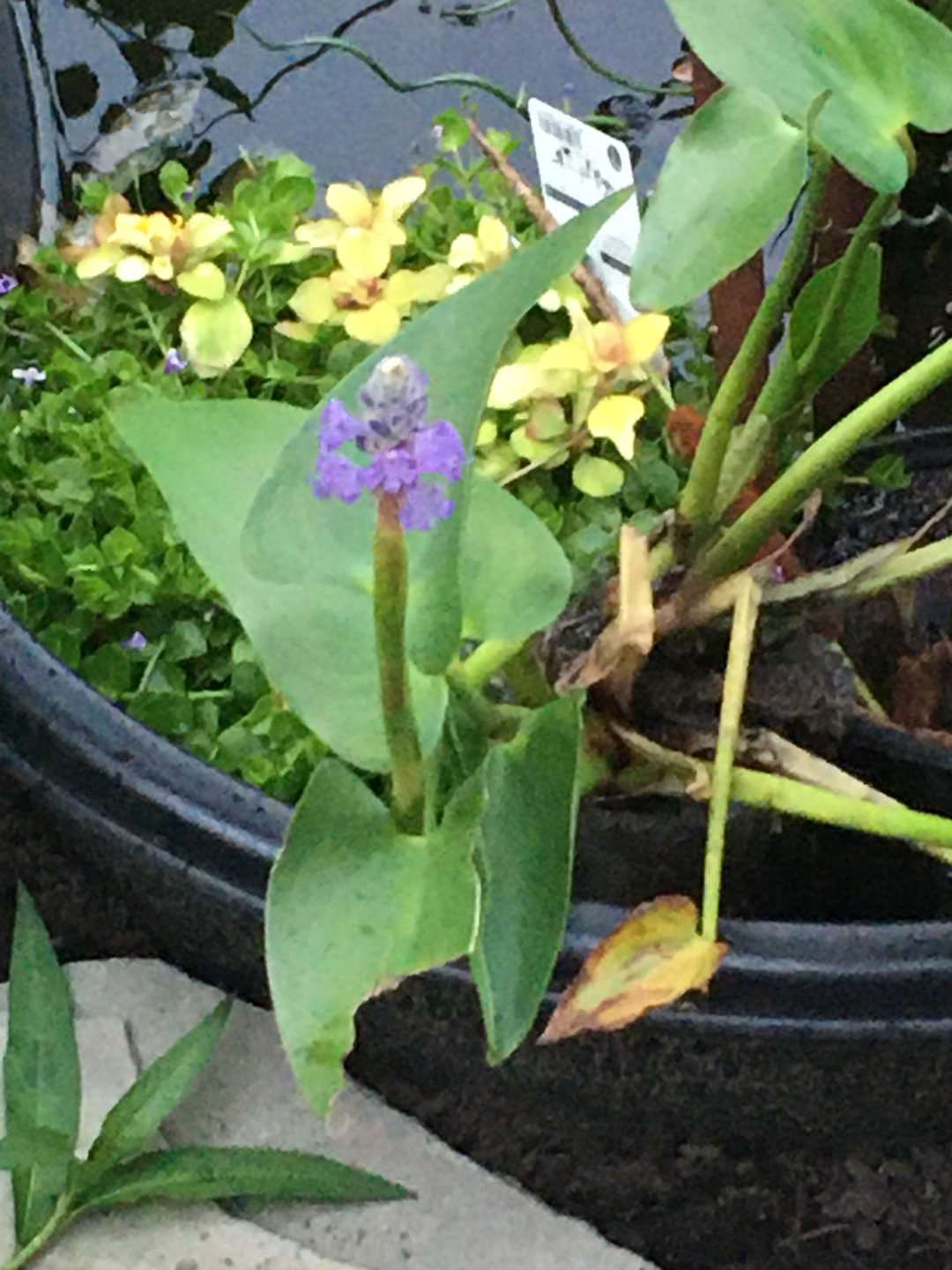 A final shot of the pickerel in bloom at the edge of the pond