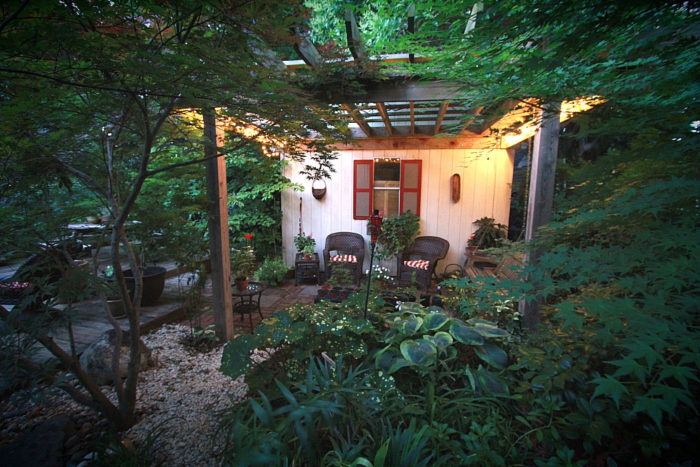 Today's photos are from Kevin Kaiser in Norfolk, Virginia.
He says,"My little 50'X50′ backyard oasis is located in Norfolk's Ocean View, two and a half blocks from the Chesapeake Bay. I'm a graphic designer by trade, but gardening and landscaping come second nature to me.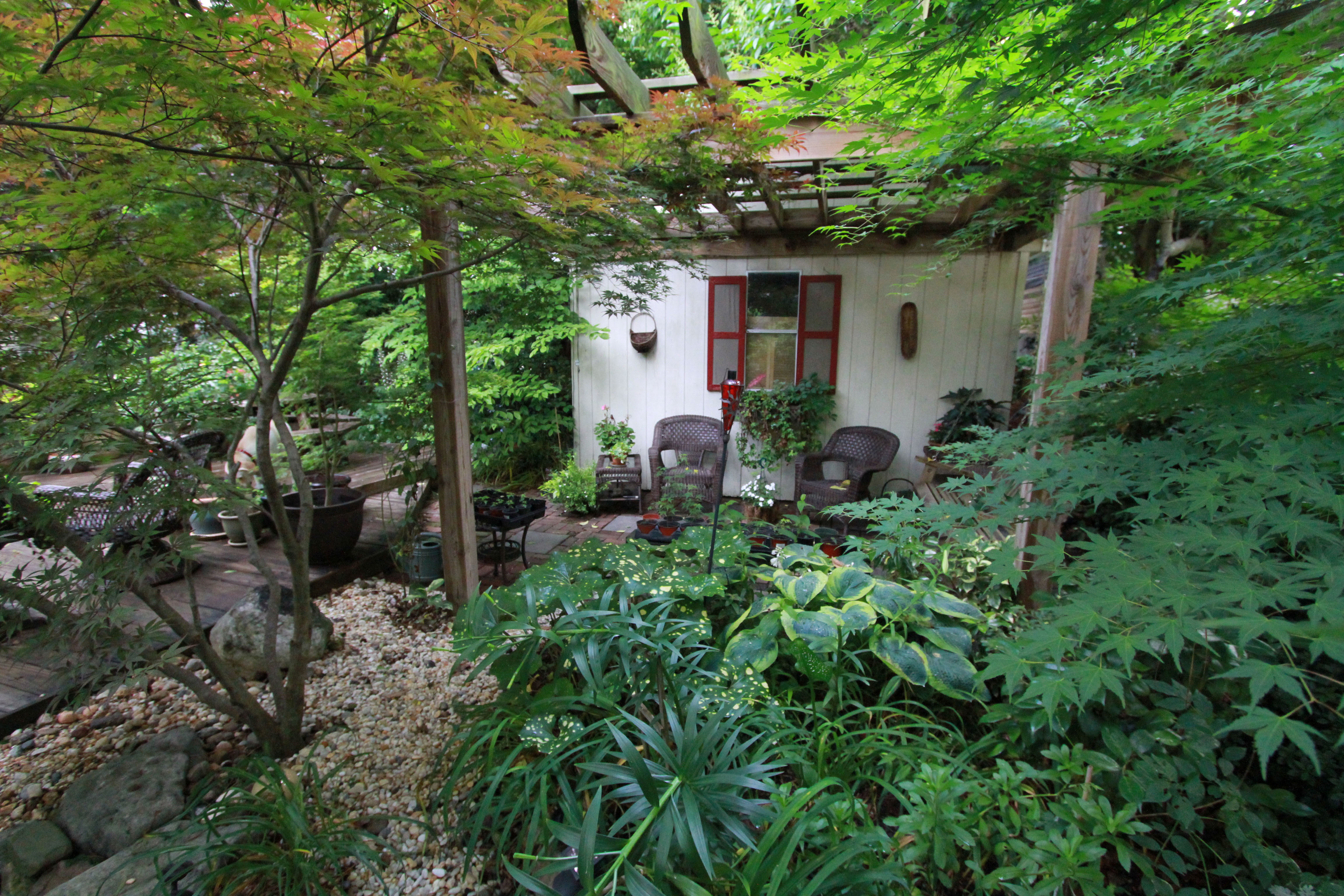 I began my home remodel in 2005, which included my backyard. Originally the yellow shed was in the center of the yard, but with help from Googling "how to move a shed"  and a couple friends, I was able to move the shed to the backside of the yard, opening up the entire space.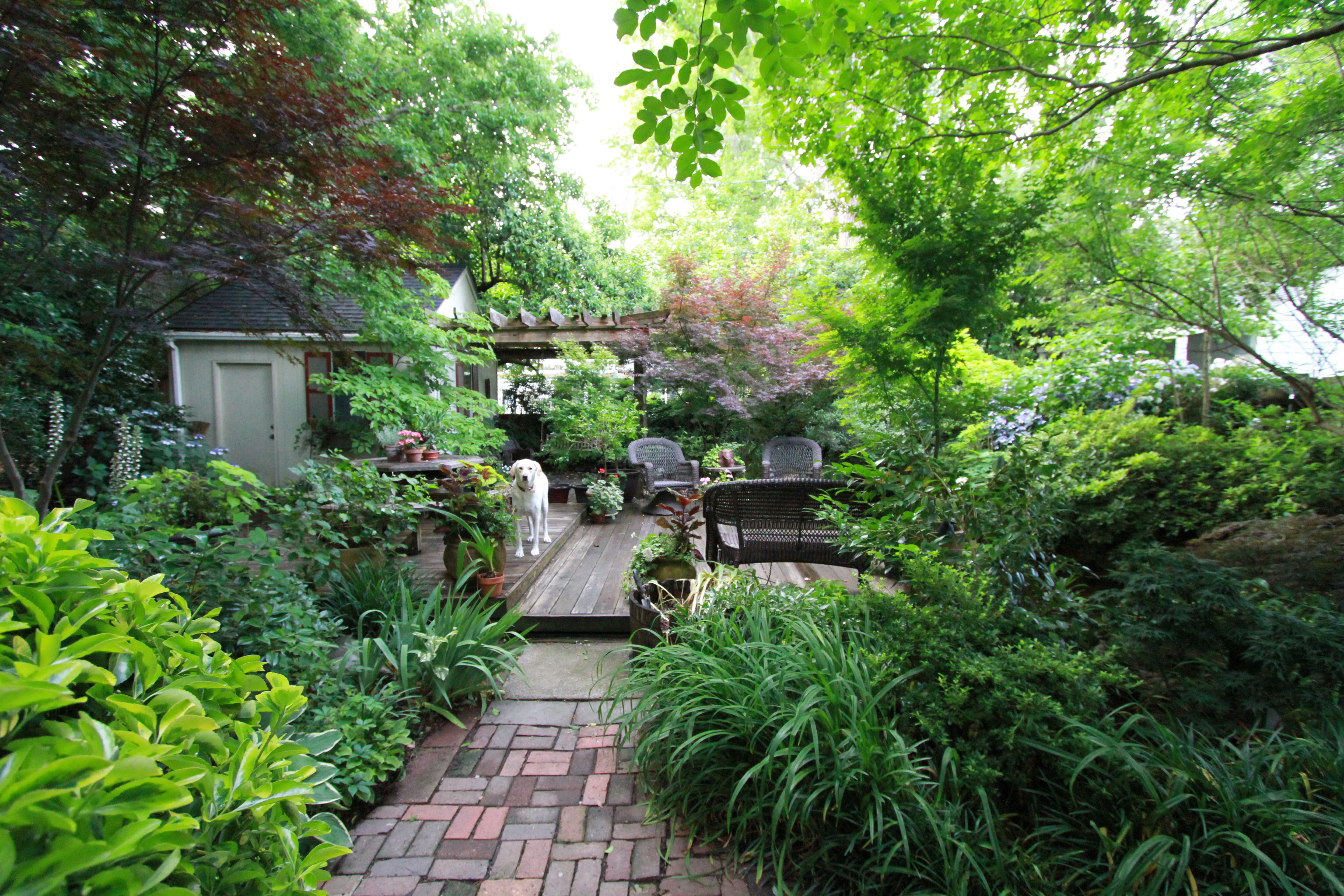 However, a cement slab still resided in the middle of the yard.  I used it to my advantage and built the deck in the center of the yard using the slab as a base. I added a two-tiered deck, with the pond at the end of the lower deck giving it a sense of being on a dock. It's my oasis.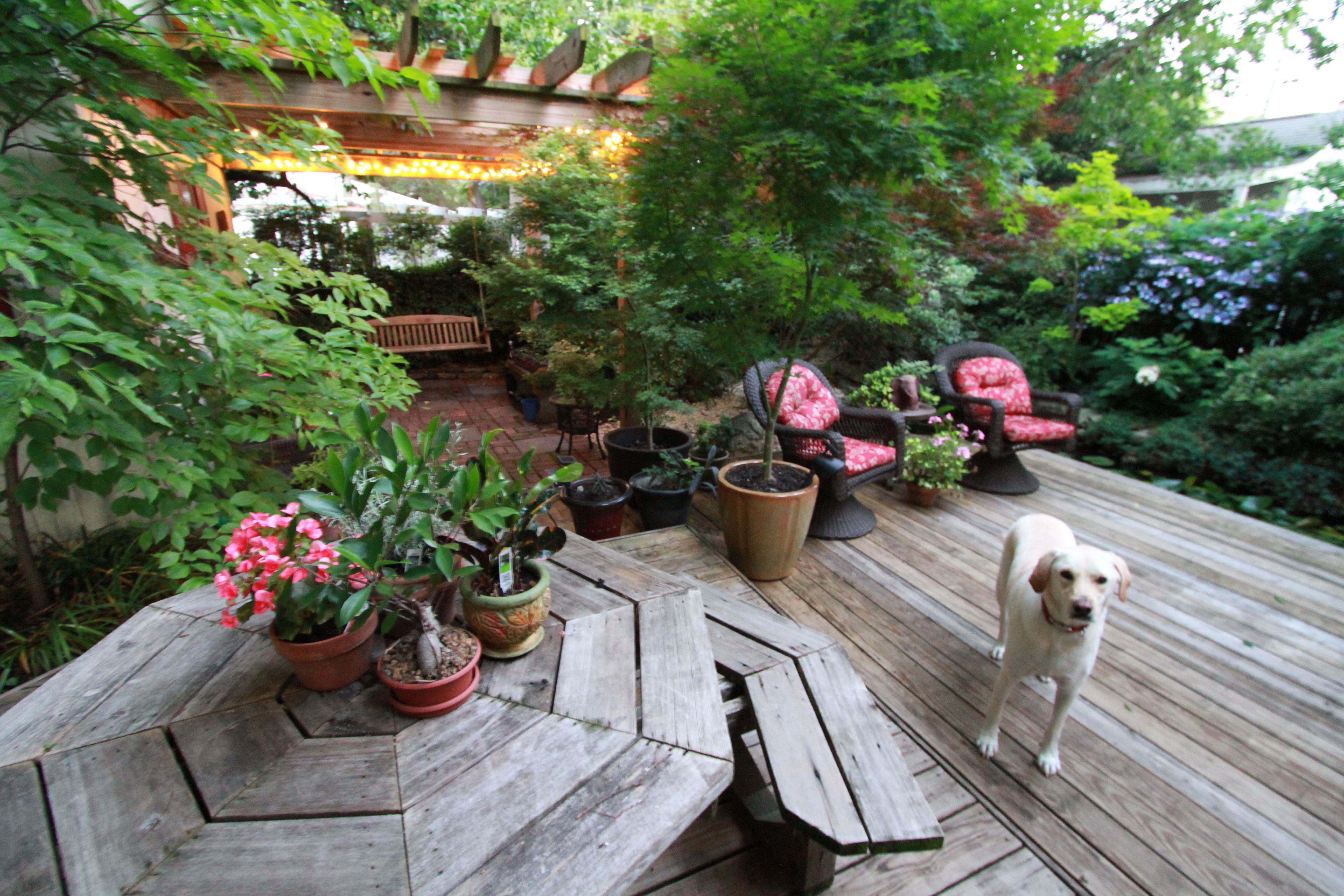 The yard has various plants for sun and shade. The pond is approximately 21 feet long, 4 to 6 feet wide, and 4 feet deep, and it's filled with goldfish. It's a great place to entertain and just relax with a glass of wine."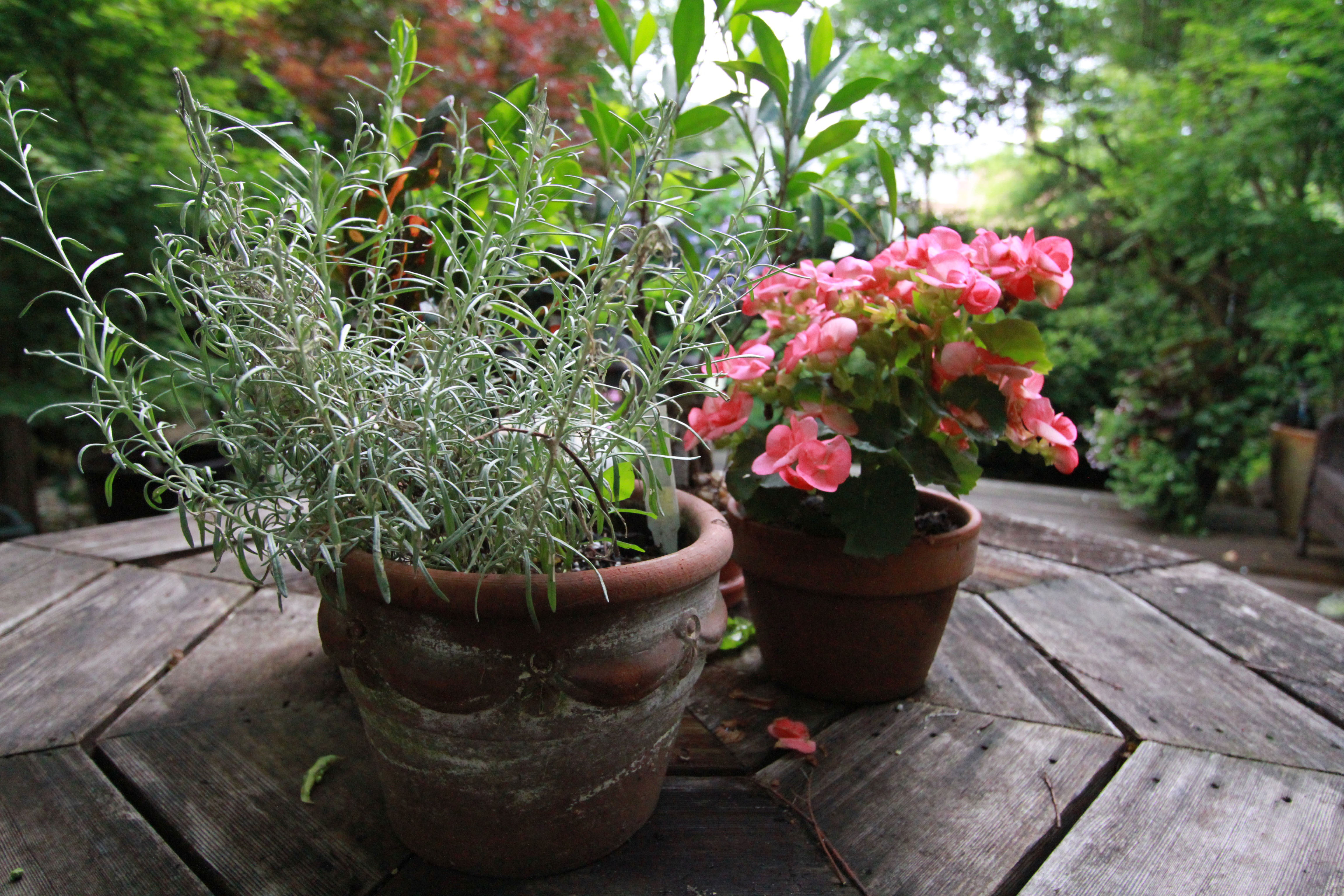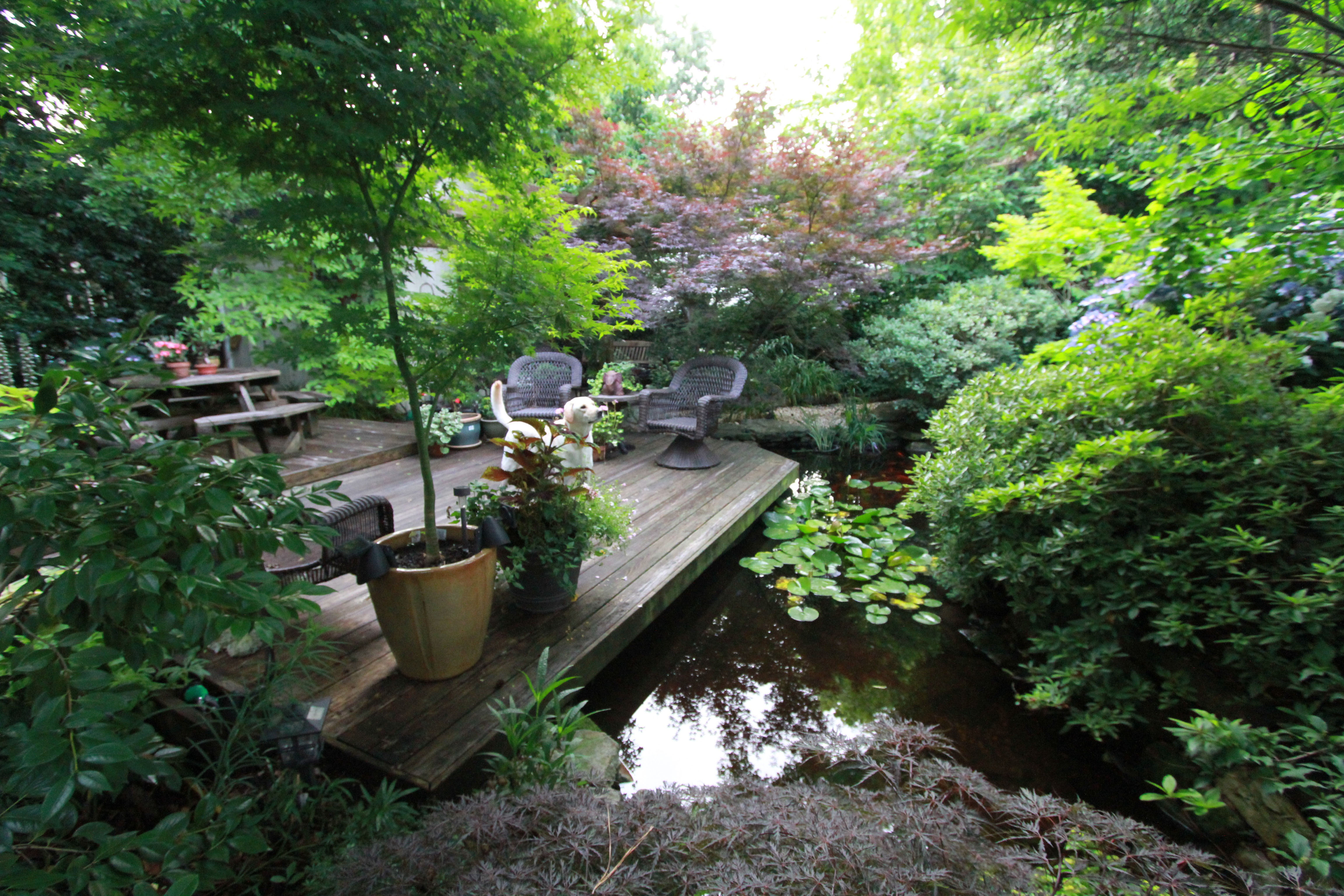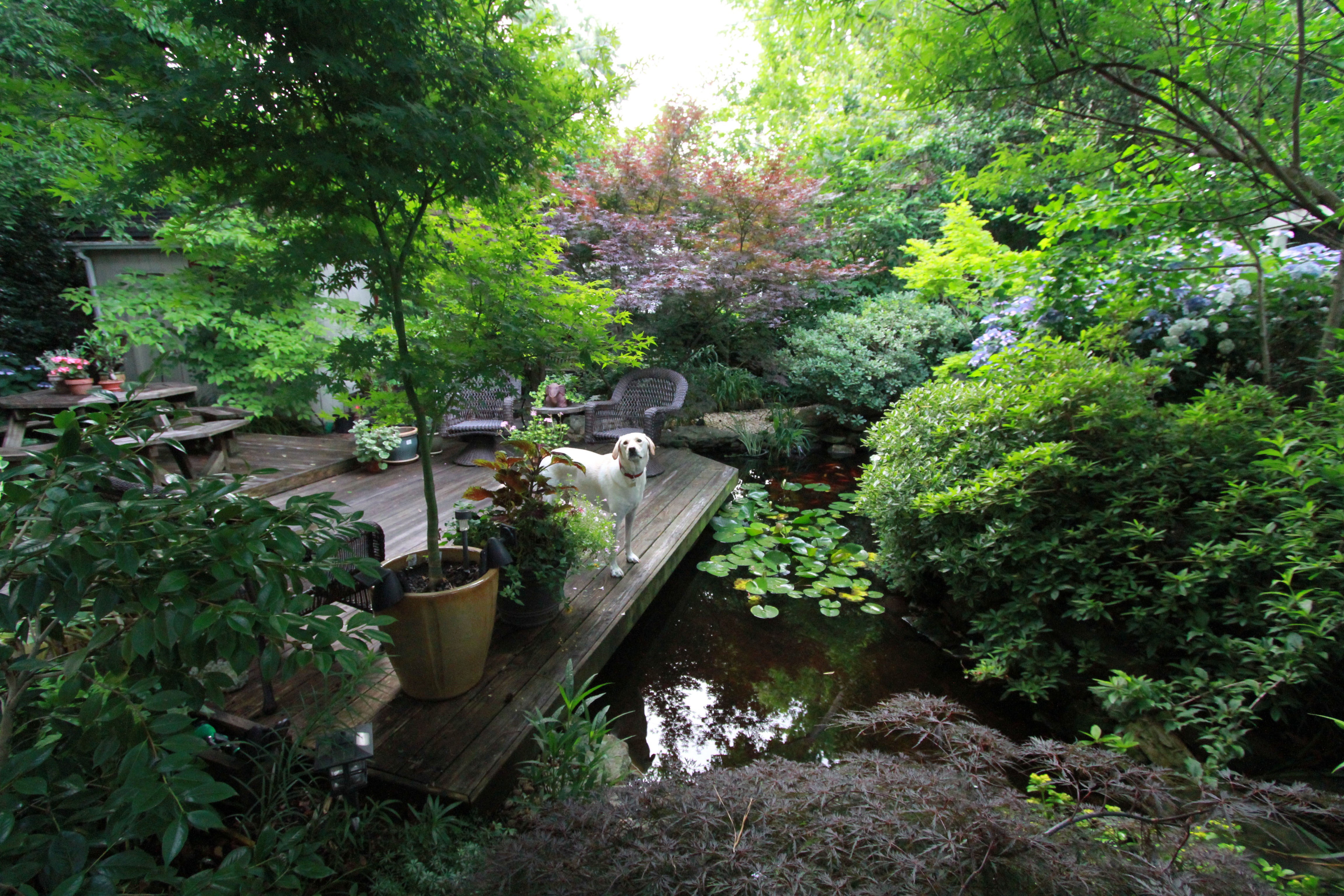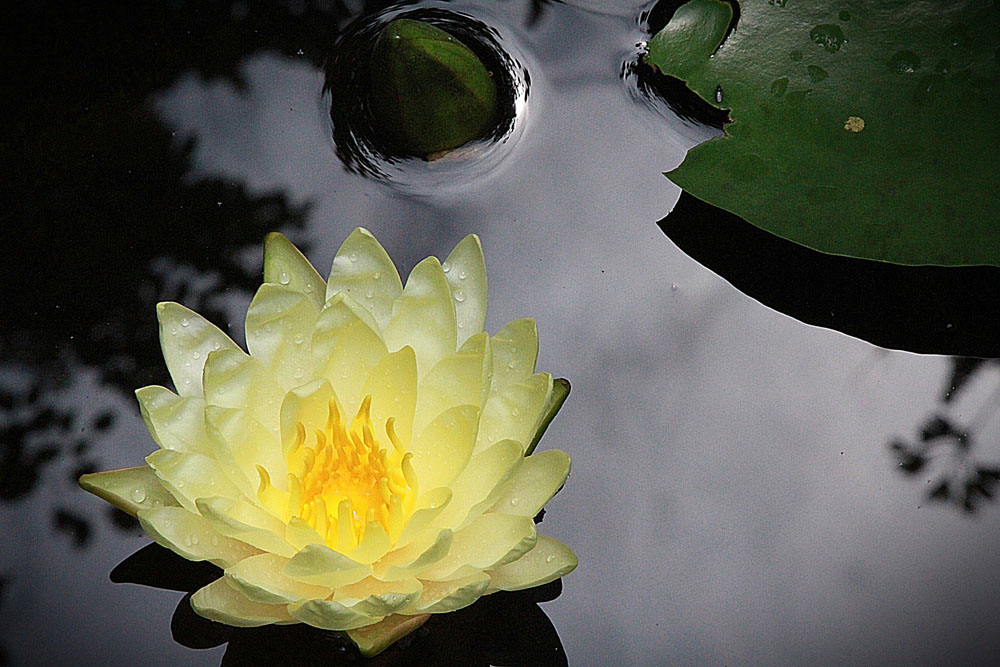 I LOVE this garden, Kevin! The pond is just dreamy, and I see some awesomely interesting plants in there. Thanks do much for sharing your oasis with us!
Keep sending in photos of your gardens, everyone!
Want us to feature YOUR garden, or a garden you've recently visited, in the Garden Photo of the Day? CLICK HERE!
Want to see every post ever published? CLICK HERE!
Want to search the GPOD by STATE? CLICK HERE!
And last but not least, Check out the GPOD Pinterest page, where you can browse all the post in categories…fun! CLICK HERE!