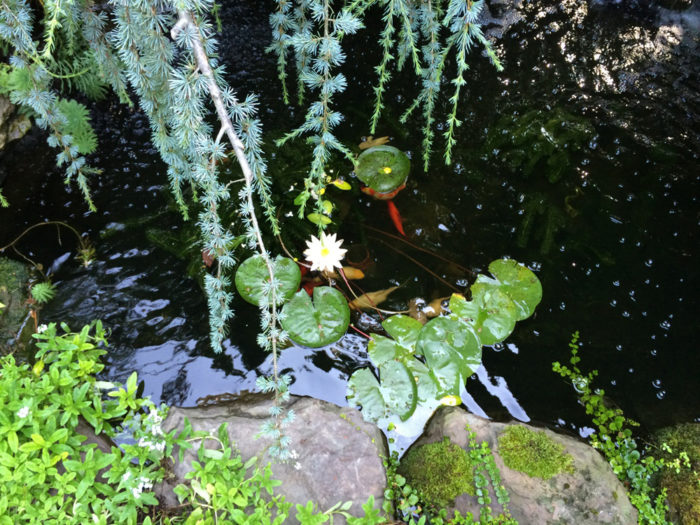 Todays photos are from Catherine Jamieson in Arlington, Virginia. She says, "I've lived here for 36 years and had a wonderful gardening mentor who lived next door in the early years. She helped me plan for the long term and I've been at it ever since.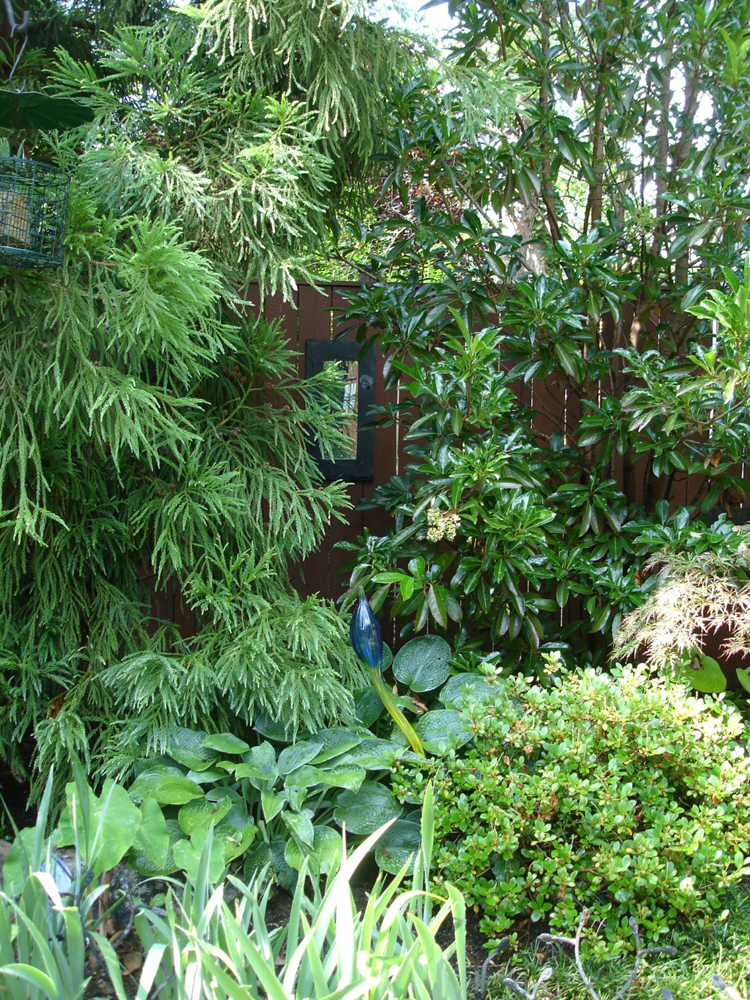 The gardens have been through all sorts of transformations and I plan to continue to grow with the gardens. I'm a retired psychologist who got involved with the National Garden Clubs in retirement. My formal landscape and gardening training have been through their programs and last year I qualified as a Landscape and Gardening Consultant.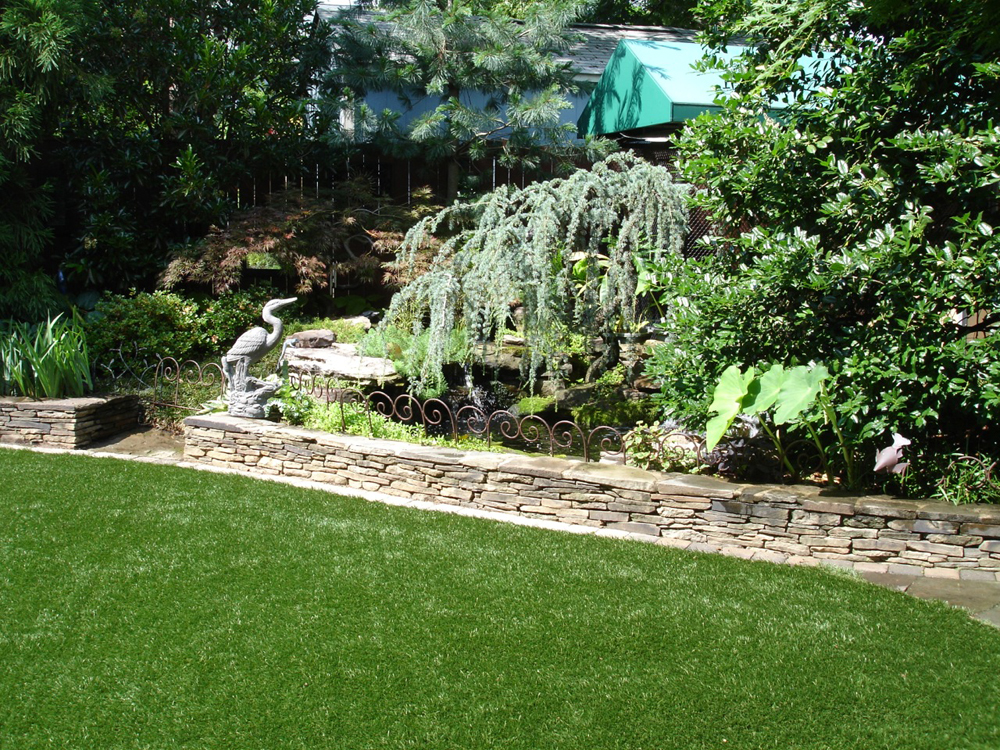 I definitely think about my gardens in "rooms" or sections and they each have a different feel for me. I write a blog every now and again about landscaping with dogs because I think people imagine that you can't have both dogs and a "nice" garden. Our two big Labs share the space successfully and freely.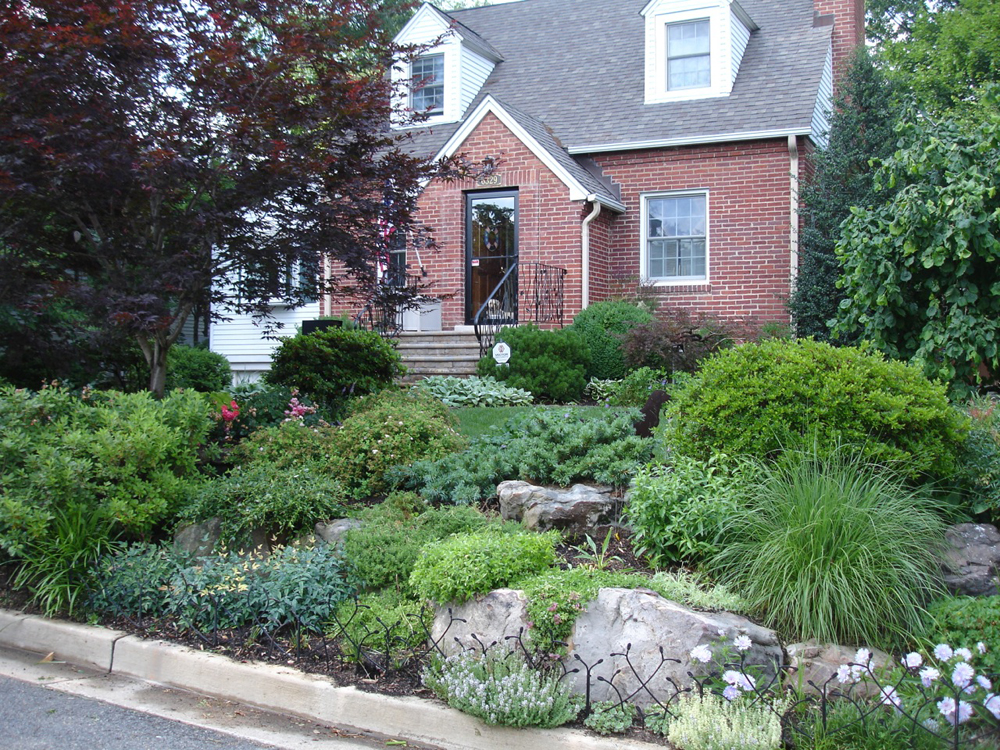 I've been playing with mirrors a great deal and am enjoying the reflective aspects throughout the garden. I also like to play with sculpture and whimsey and there have been plenty of times when I've gone way overboard. I often need an editor. As they say, I live in the garden and just sleep in the house."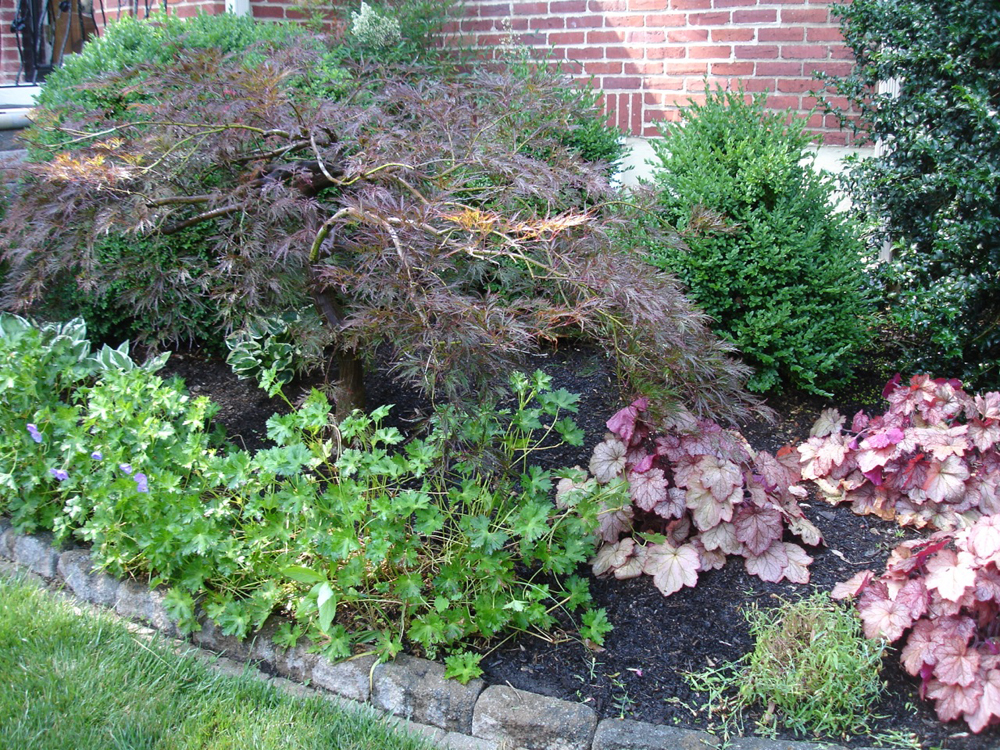 Beautiful, Catherine! I'm especially in love with your metal edging barriers–they're all so pretty!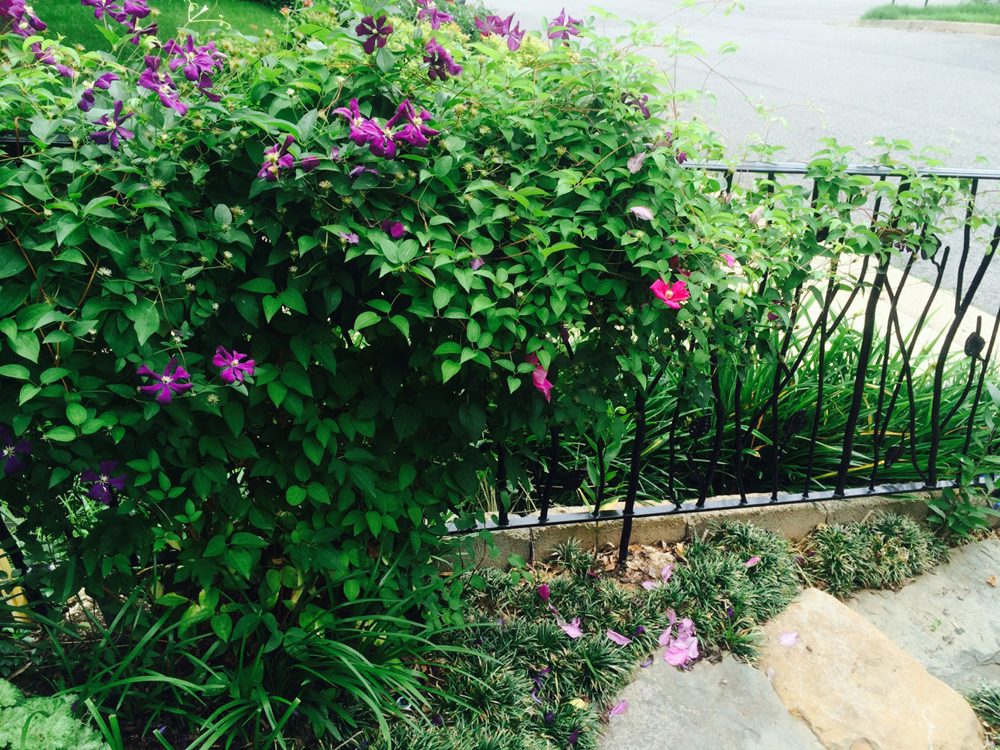 Keep sending in photos of your gardens, everyone!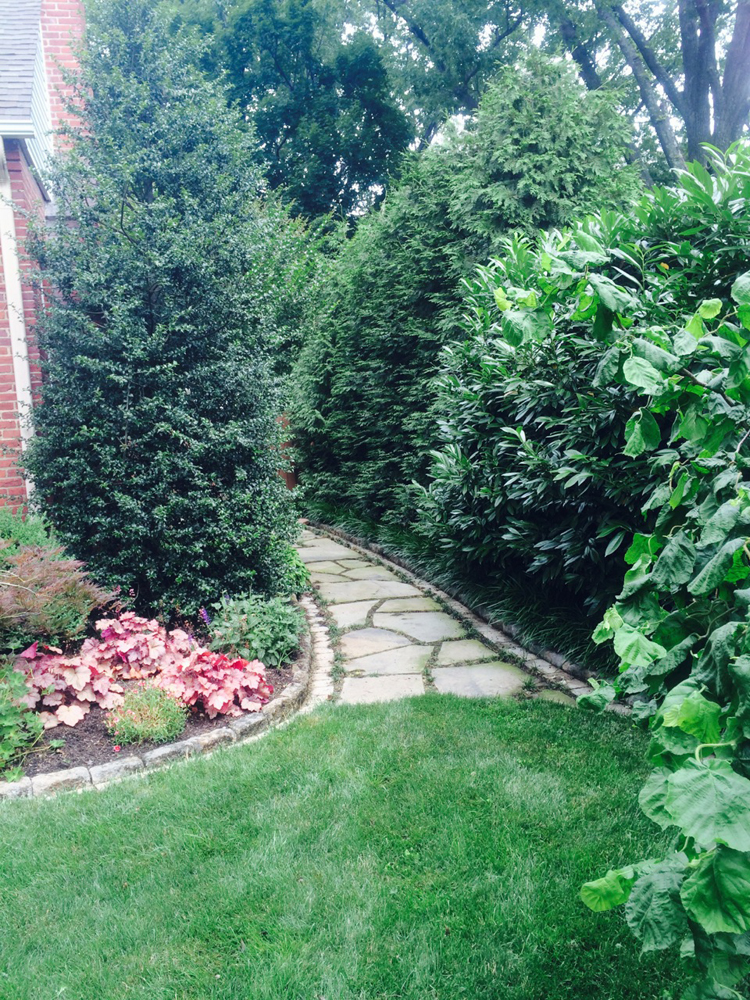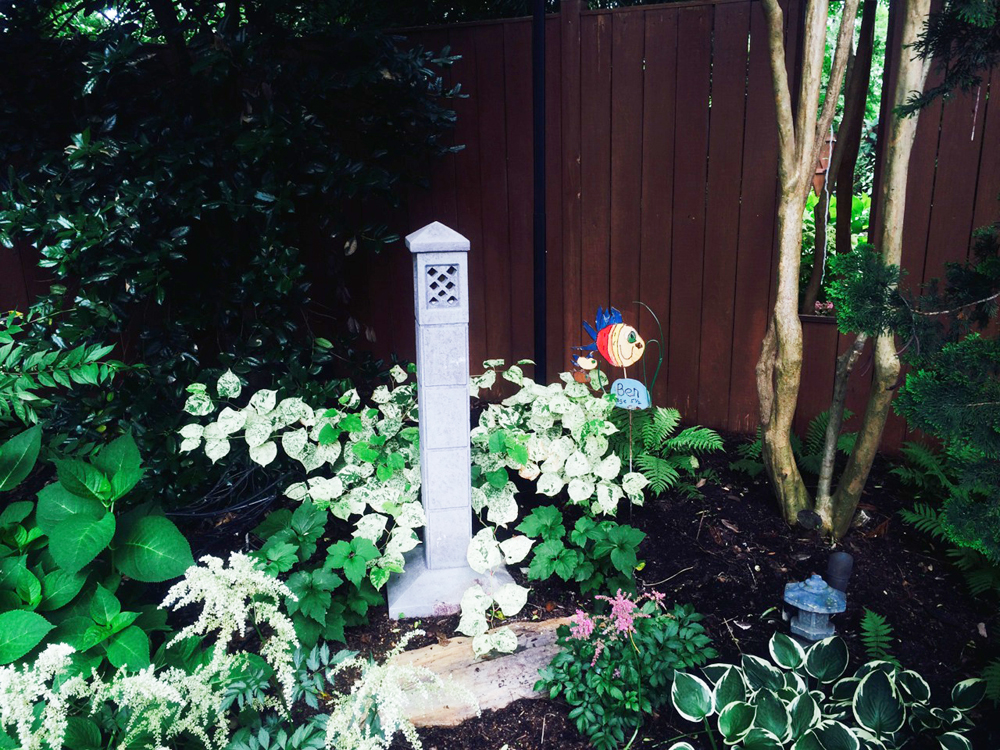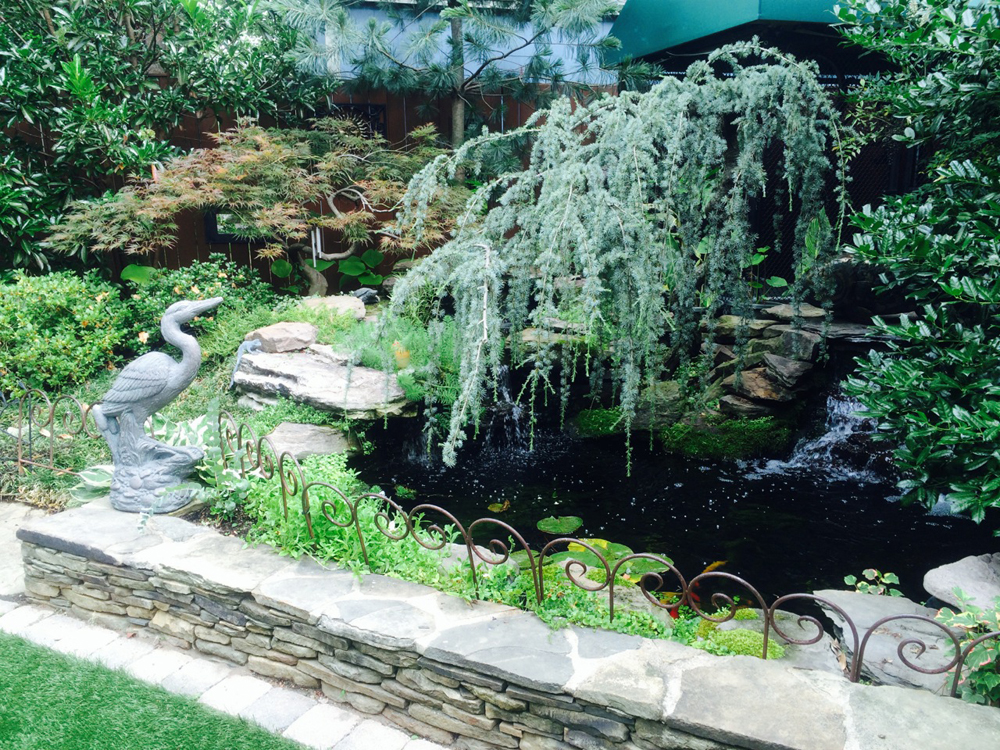 Want us to feature YOUR garden, or a garden you've recently visited, in the Garden Photo of the Day? CLICK HERE!
Want to see every post ever published? CLICK HERE!
Want to search the GPOD by STATE? CLICK HERE!
And last but not least, Check out the GPOD Pinterest page, where you can browse all the post in categories…fun! CLICK HERE!