Remember when we visited Marjorie Ames's amazing condo garden in Ohio earlier this month? Today she's back to show off a friend's work!
She says, "I have an extremely good friend and partner in crime, Kelley Cali (don't you love the name!), who put together these containers. She was not permitted to reuse her hayrack on her gate, so she purchased some Pamela Crawford cradles and ended up with a fabulous look! Kelley has a great eye, using items in unusual ways. All of the greens were free, making this relatively low cost. Kelley creates magic every holiday!"
Wow, those are stunning, Kelley! Thanks so much for sharing them with us, Marjorie. Happy Boxing Day, everyone!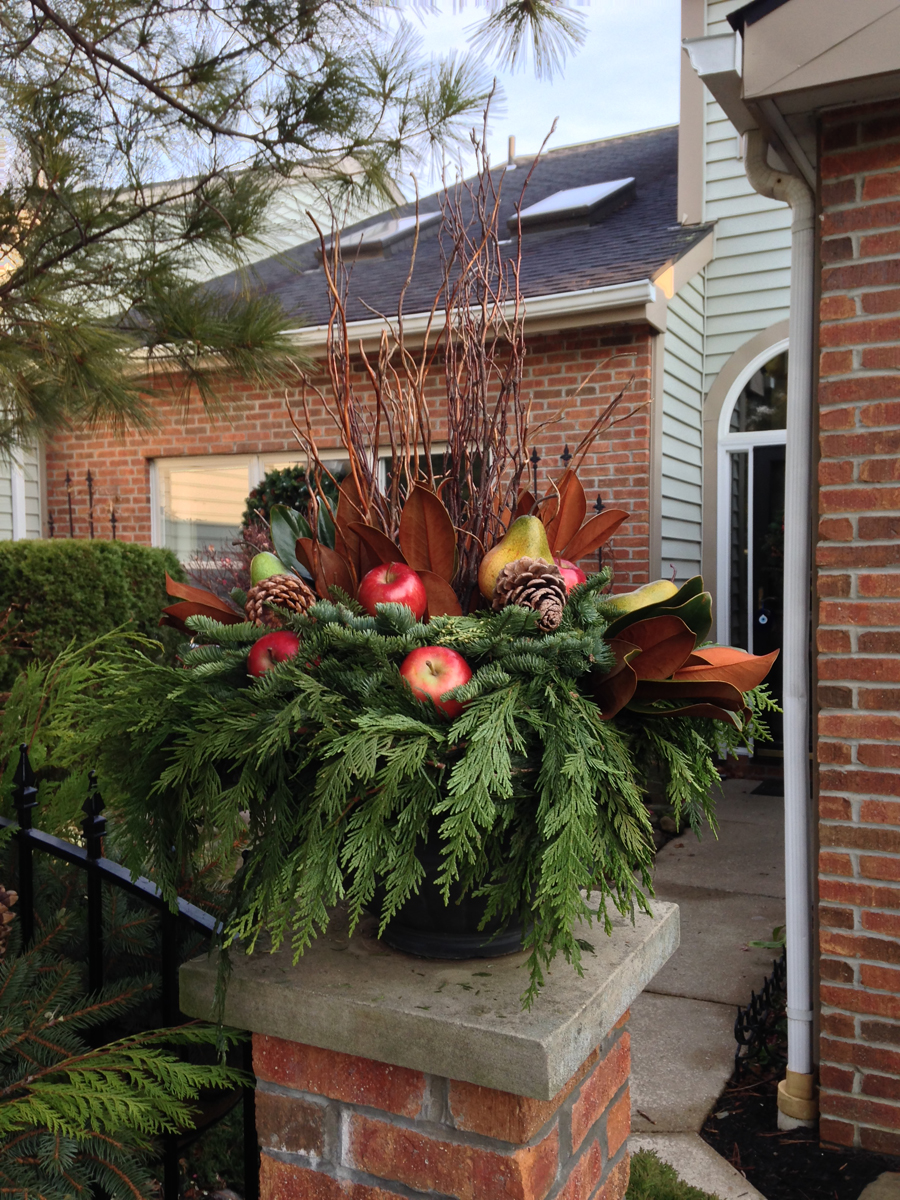 ——I know you all are feeling all lazy, sitting around the house after Christmas, goofing off…….So how about you go take a photographic stroll through the photos you took in your garden this year, and send some in to me! [email protected]….. Thanks!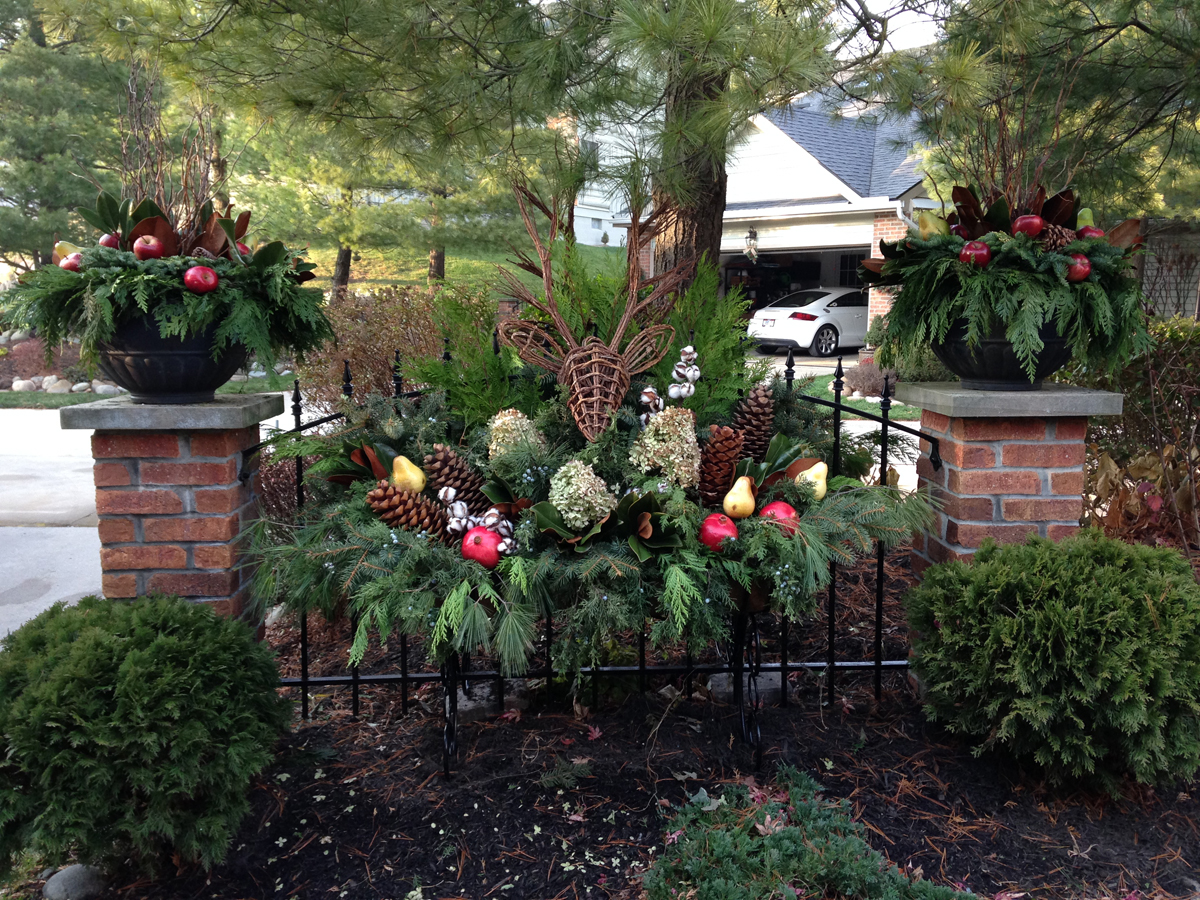 Want us to feature YOUR garden in the Garden Photo of the Day? Want to see every post ever published? CLICK HERE!

**Check out the GPOD Pinterest page, where you can browse all the post in categories…fun! CLICK HERE!**