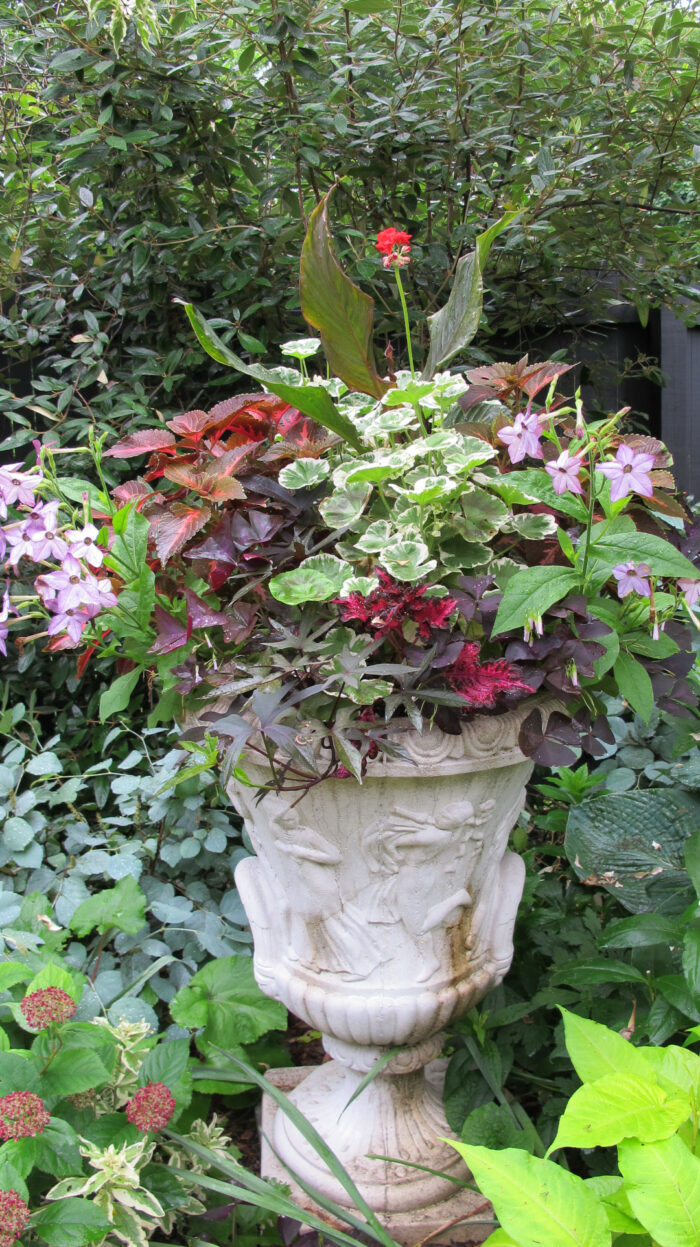 I'm Jessica Williams, and I have a tiny, eccentric garden that I thought your readers might enjoy. It is organic and very pollinator-friendly while also providing food, flowers, and fun for people all in a very small backyard.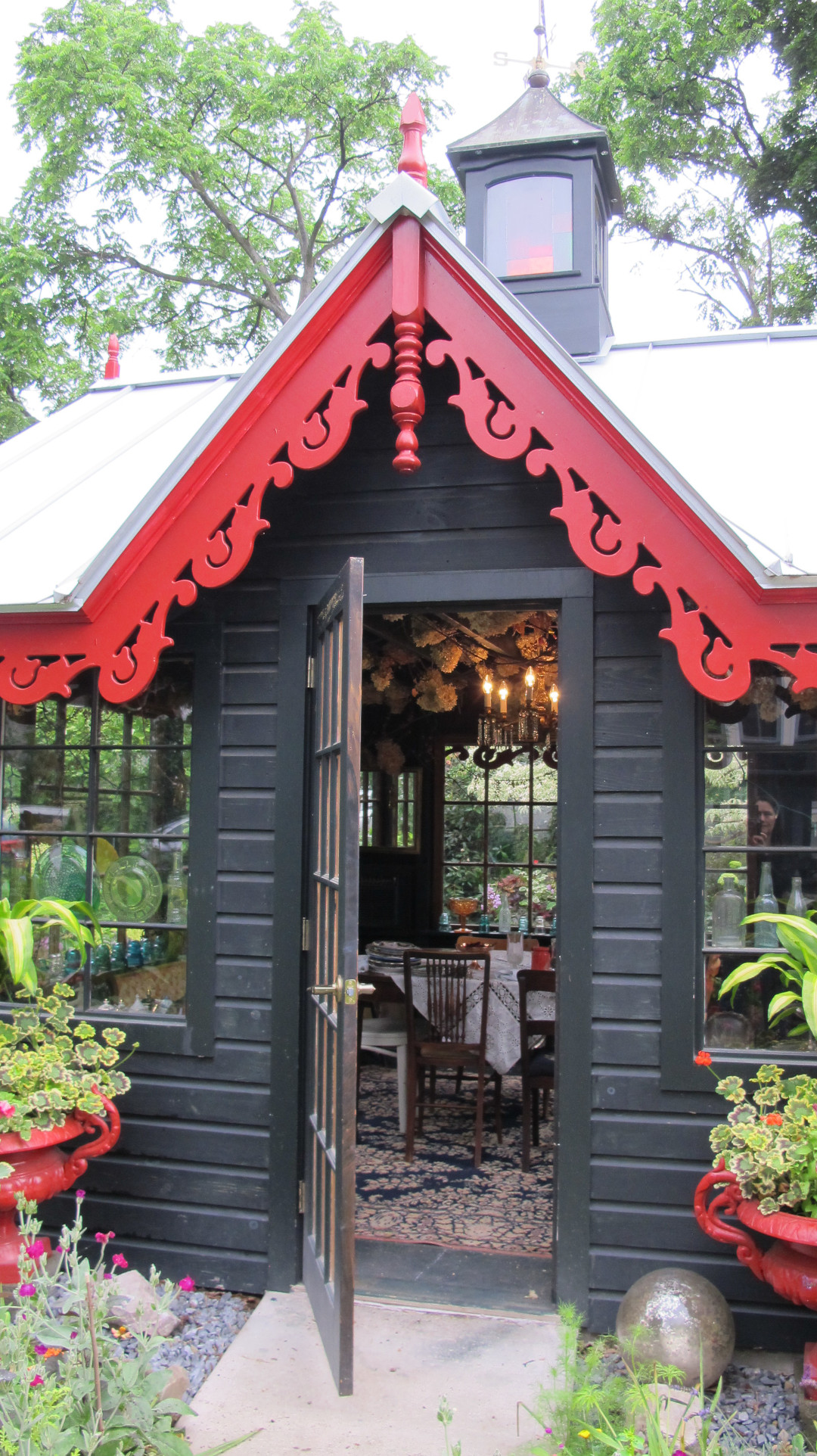 Dramatic paint and beautiful, detailed woodwork elevate this garden "barn" into a wonderful garden statement!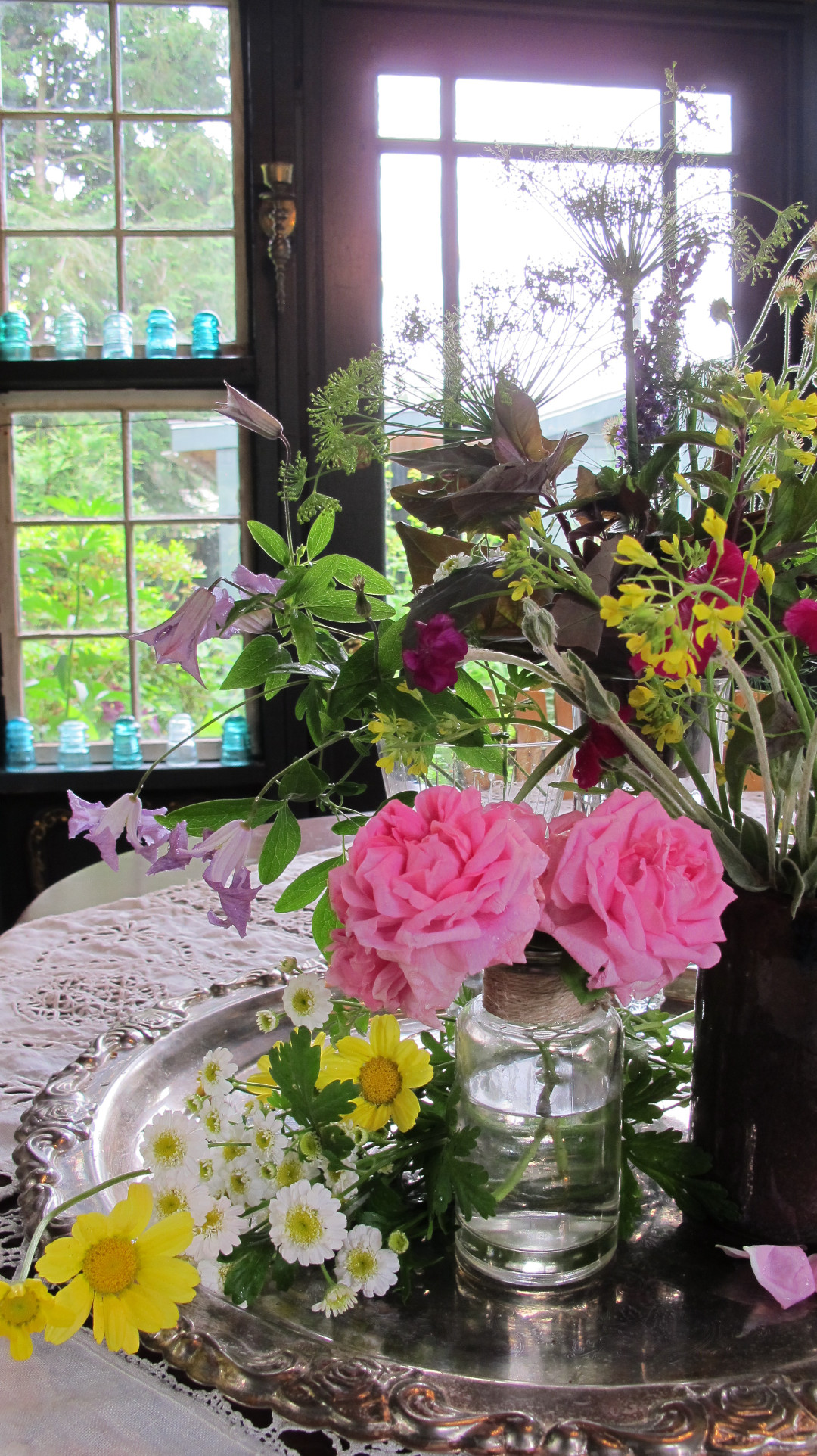 Flower arrangements need not be stiff and formal. This wonderful collection of blooms brings all of the gardens inside to be enjoyed and appreciated up close.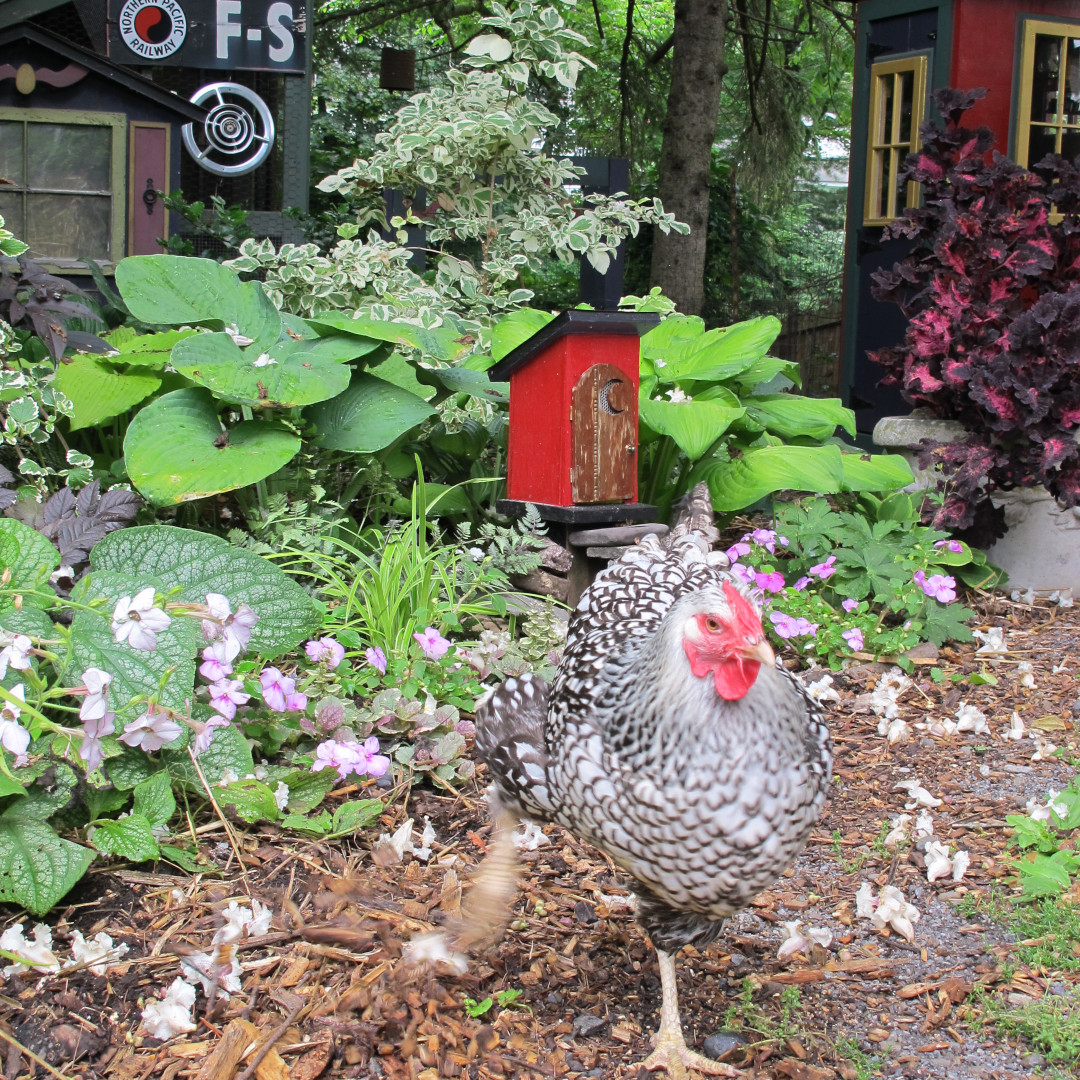 Spock the chicken explores the garden. I love the way the dark coleus (Coleus scutellarioides, Zones 10–11 or as an annual) to the right echoes the red-and-black paint of the garden buildings.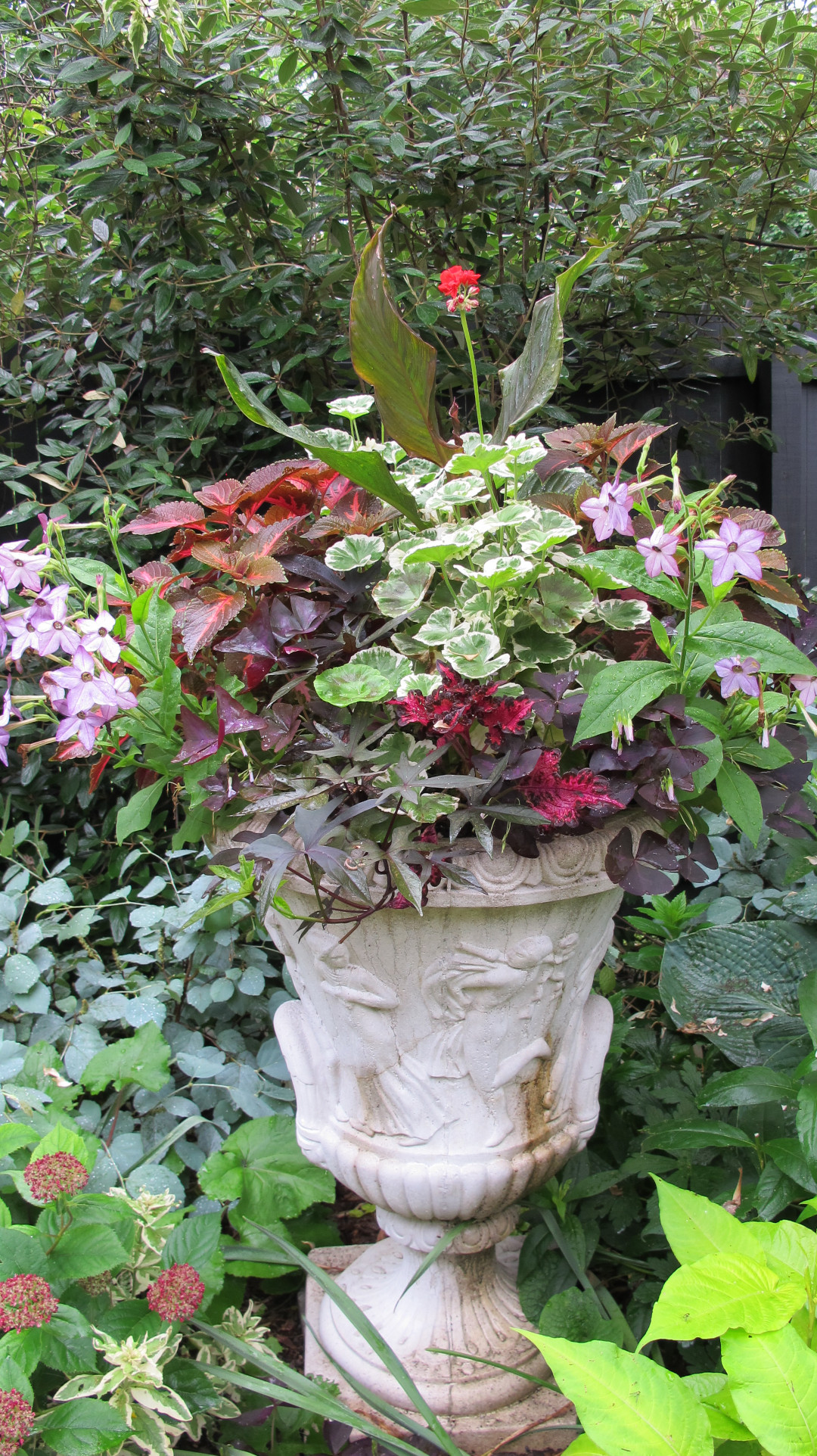 A beautifully exuberant container planting relies mostly on foliage to create a colorful display, while a few pink nicotiana (Nicotiana alata, annual) add their flowers and fragrance.