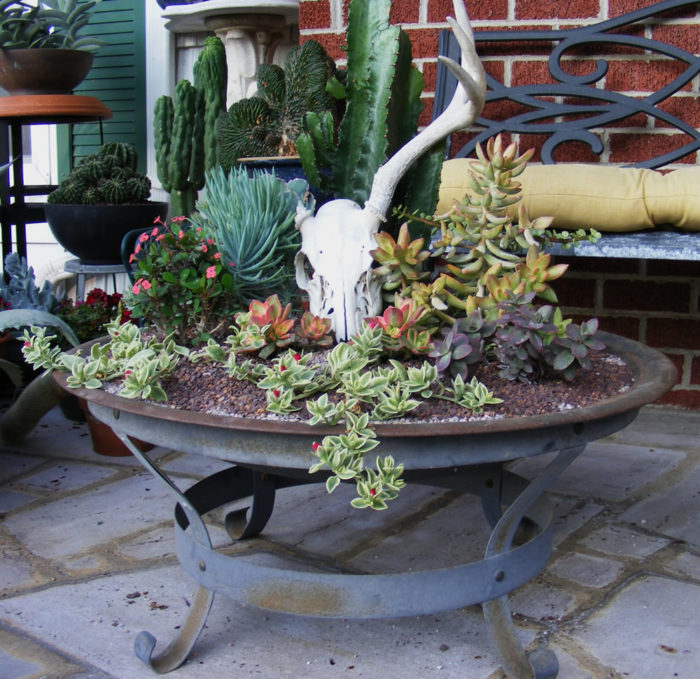 Today's photos are from our old friend Jeff Calton (tntreeman) down in Tennessee!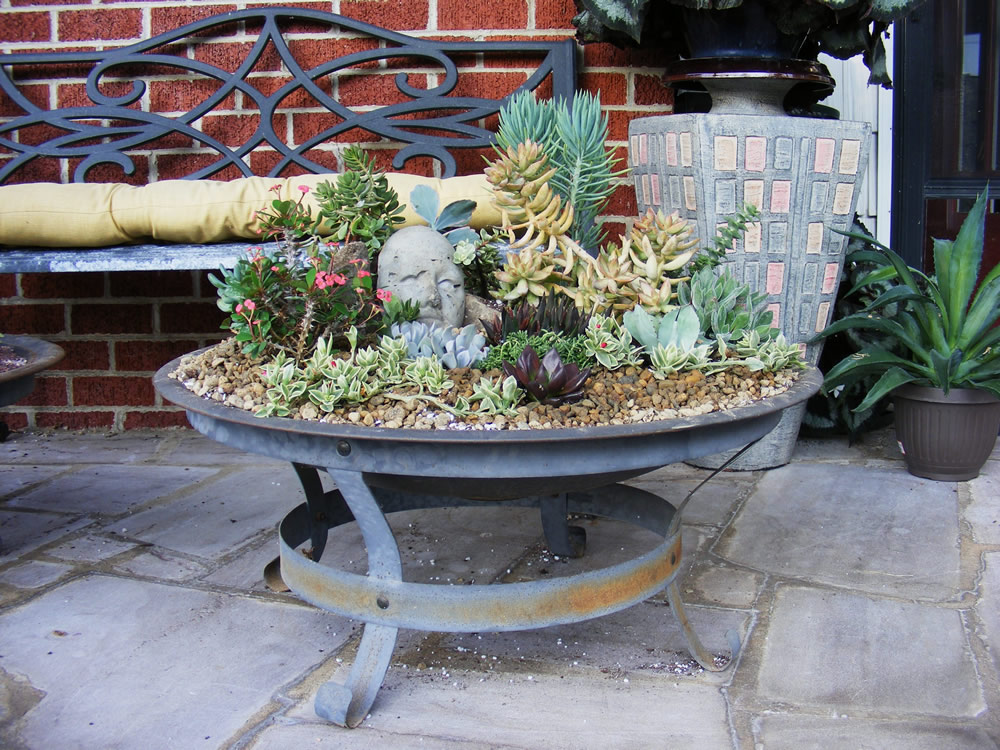 He says, "Midway through the season and some things were a hit and some were a miss and some were total duds. I experimented a lot with succulents at home this year and at a few clients' gardens and I will probably do more with them next year.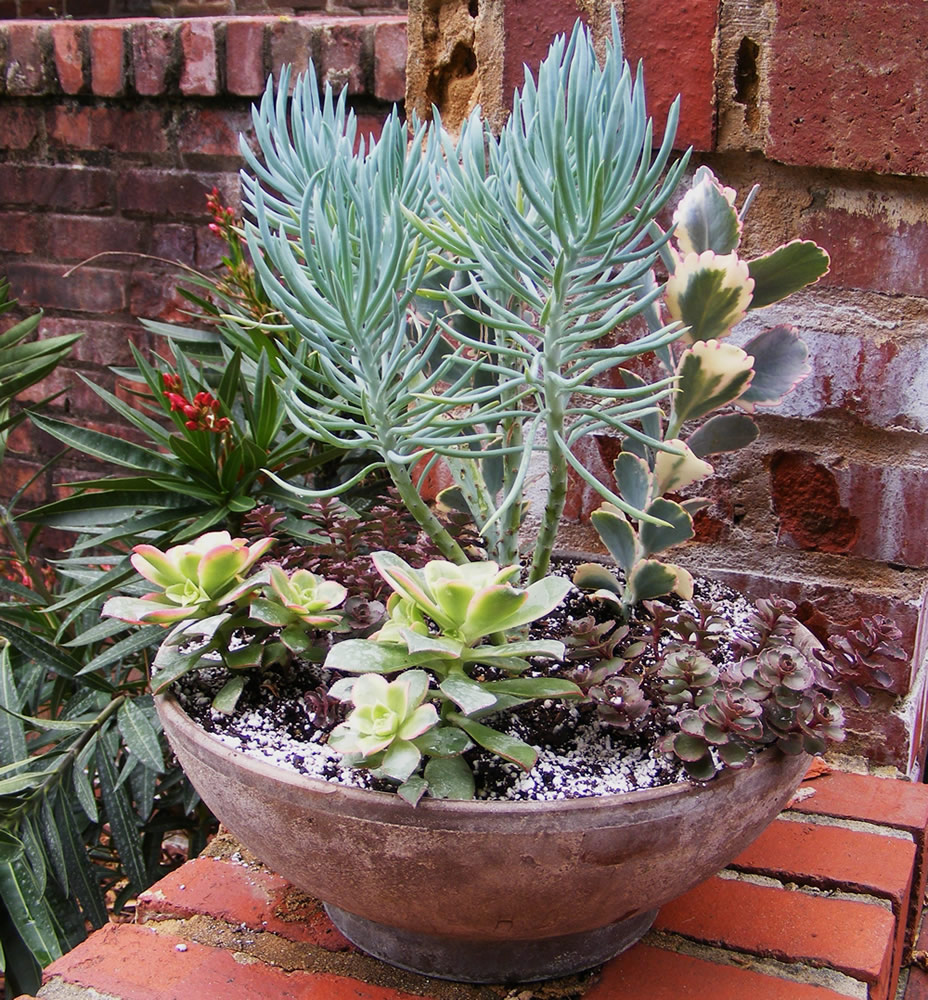 My garden and containers are always a research project so see what works well before I start using them on the job. Yes I have way too many containers but I can't seem to stop."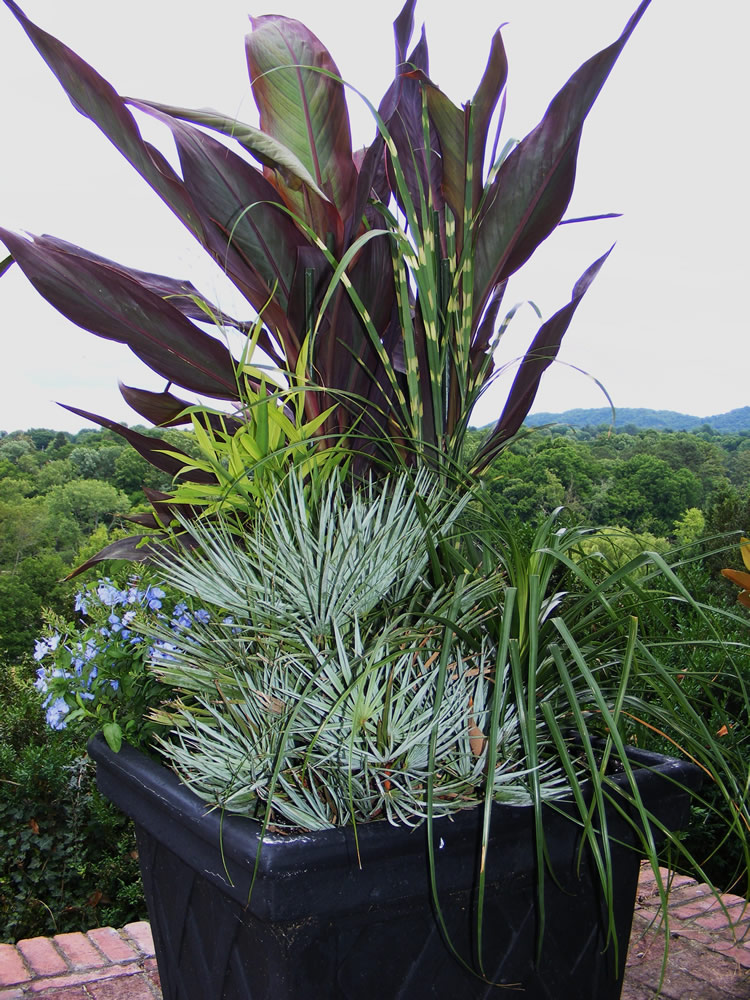 Don't stop, Jeff! Your sense of humor shows best in your containers! Thanks so much for checking in—we've been missing you like crazy around here.