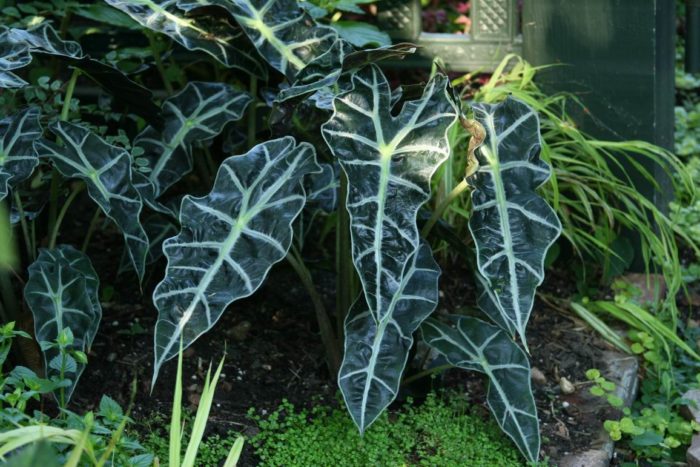 It doesn't get much more prehistoric-looking than this foliage. African mask (OK, maybe we should have gone with a different theme!) is a striking foliage plant for containers and tropical-esque garden beds where you want a bit of an edge. Its botanical name is tough to pin down, but the American Horticultural Society's Encyclopedia of Garden Plants goes with Alocasia sanderiana. You won't need the name when you go shopping for the plant, though, since it's tough to miss this bold statement in a nursery or greenhouse. It's native to the Phillipines and can be brought indoors as a houseplant in the fall, since it's not hardy in most of the United States. It prefers partial shade and moist, well-drained soil.
Welcome to the Fine Gardening GARDEN PHOTO OF THE DAY blog! Every weekday we post a new photo of a great garden, a spectacular plant, a stunning plant combination, or any number of other subjects. Think of it as your morning jolt of green.
Sign up to get new posts delivered to your inbox each morning so you'll always remember to take a look, or subscribe to our RSS feed. We look forward to sharing our garden travels with you.
If you think you have a photo that we should share on the Garden Photo of the day, email us. Send hi-res images to [email protected] with GPOD in the subject line. We'll only respond if we plan to use your photo.