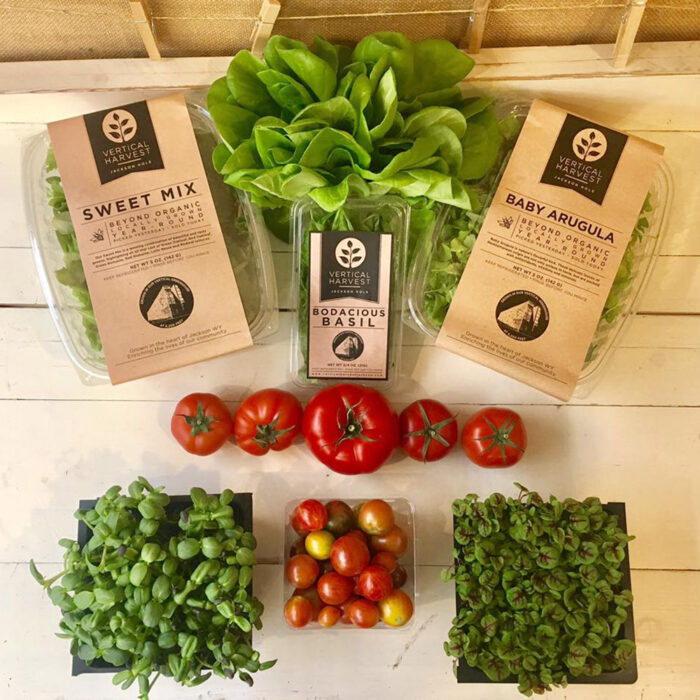 Last summer, my husband and I decided to escape to the mountains, and we took a road trip to Jackson, Wyoming. After arriving at our hotel room, my husband immediately looked out the window to see if we had a view. "What is that?" he asked. From across the room, I glanced out the window to see a building filled with bright pink lights. Being in the plant industry long enough, I knew immediately that it had to be a growing operation of some sort. Imagine my surprise when I found out that the small town of Jackson had a "big city" vertical farm.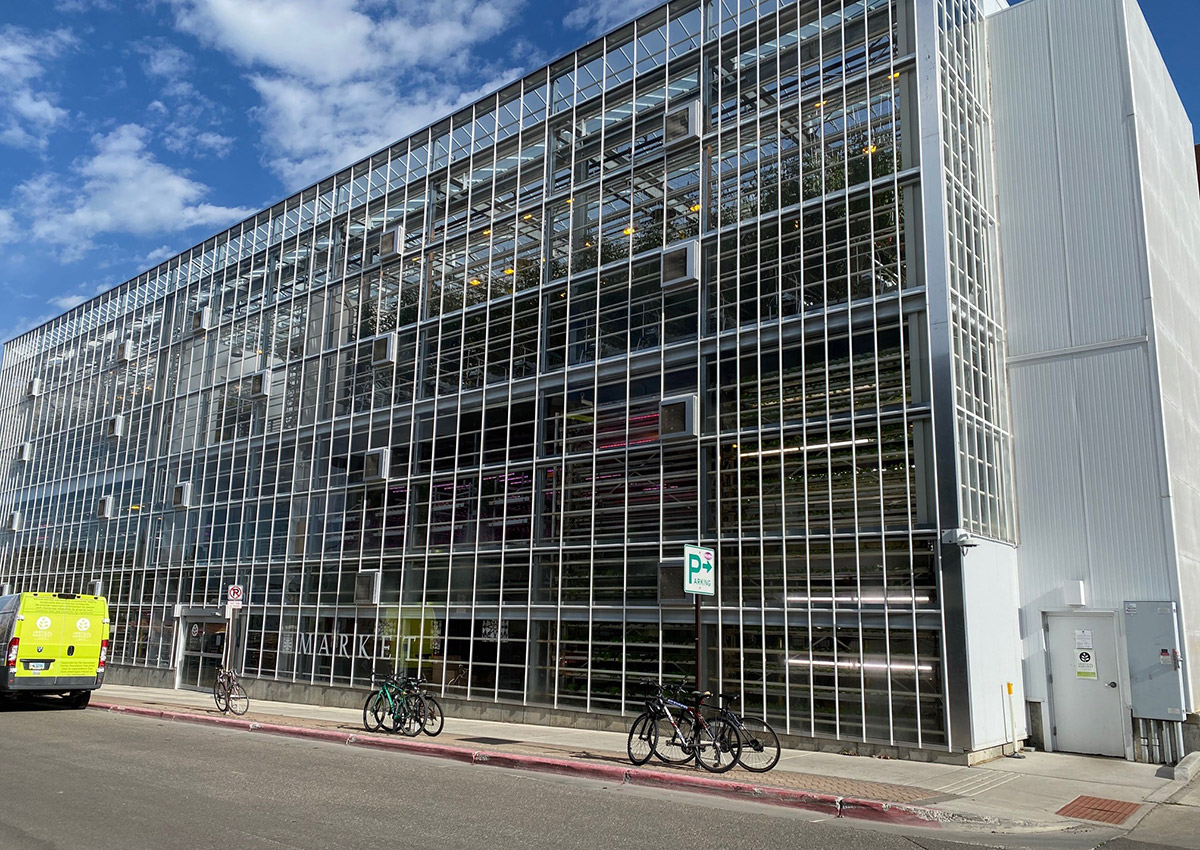 The brainchild of three different visions
With my love of local food, I had to learn more. After returning home, I had the opportunity to interview Nona Yeahia, the co-founder and CEO of Vertical Harvest, who shared with me the compelling story behind the unique, impact-driven business dedicated to growing local food while supporting underserved communities.
Vertical Harvest is the brainchild of three people: Nona, an architect who believes in using architecture as a vehicle for social change; Caroline Croft Estay, who worked in organizations that serve people with disabilities; and Penny McBride, a sustainability consultant interested in improving the food industry's waste cycle. As Nona told me, they didn't set out to become vertical farmers, but vertical farming was the result of their combined passions.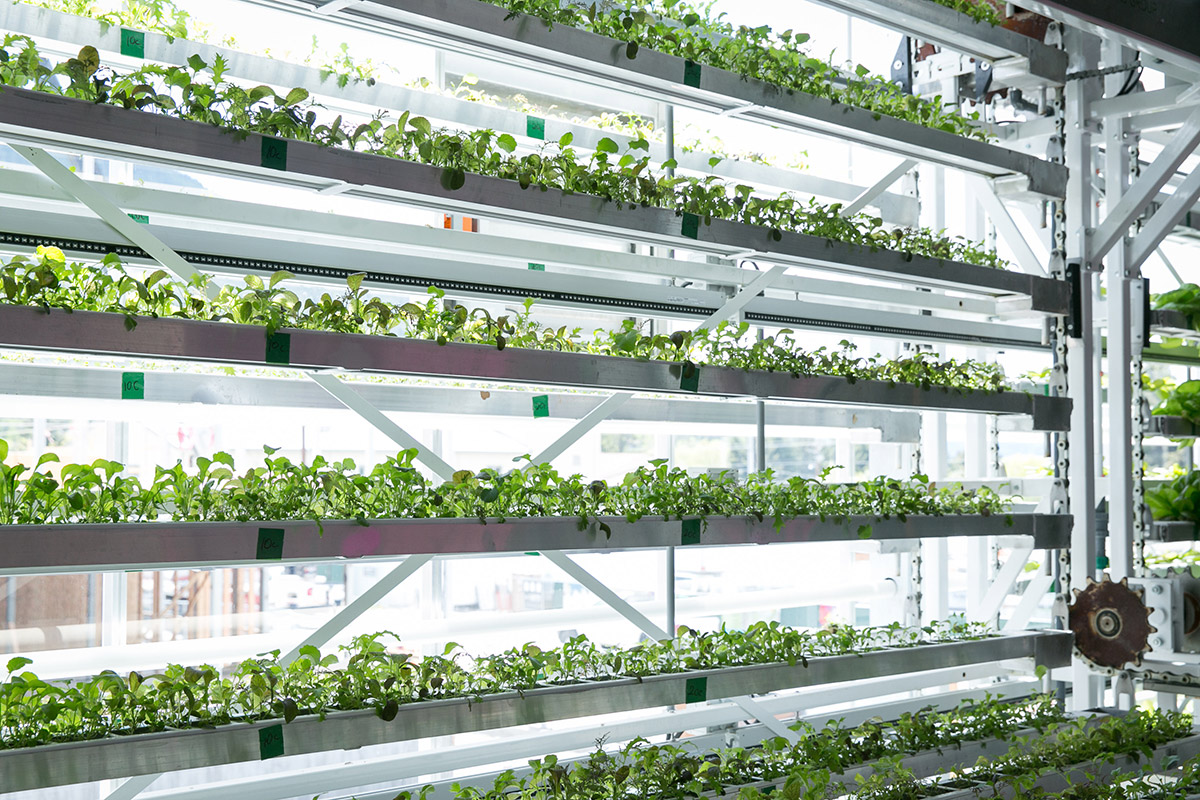 How their operation works
In the small town of Jackson, Vertical Harvest has built the first vertical (three-story) state-of-the-art greenhouse in the northern hemisphere. Because of its verticality, the greenhouse can grow 10 acres' worth of food on 1/10 of an acre. The three stories act as separate greenhouses essentially stacked on top of each other, with different microclimates in each house. The building is oriented so that the longest side faces due south. According to Vertical Harvest's website, this operation uses 50% less energy than what is traditionally used in vertical farming, through its use of greenhouse methods and optimizing of natural light. That's a pretty big accomplishment given that Vertical Harvest is growing food year-round in a place with a very short growing season.
So what are they able to grow? The primary crops in this hydroponic farm include five different varieties of cherry tomatoes, butterhead lettuce, rainbow chard, specialty lettuces in different mixes, and microgreens, which can include cilantro, mustard, and pea shoots, to name a few.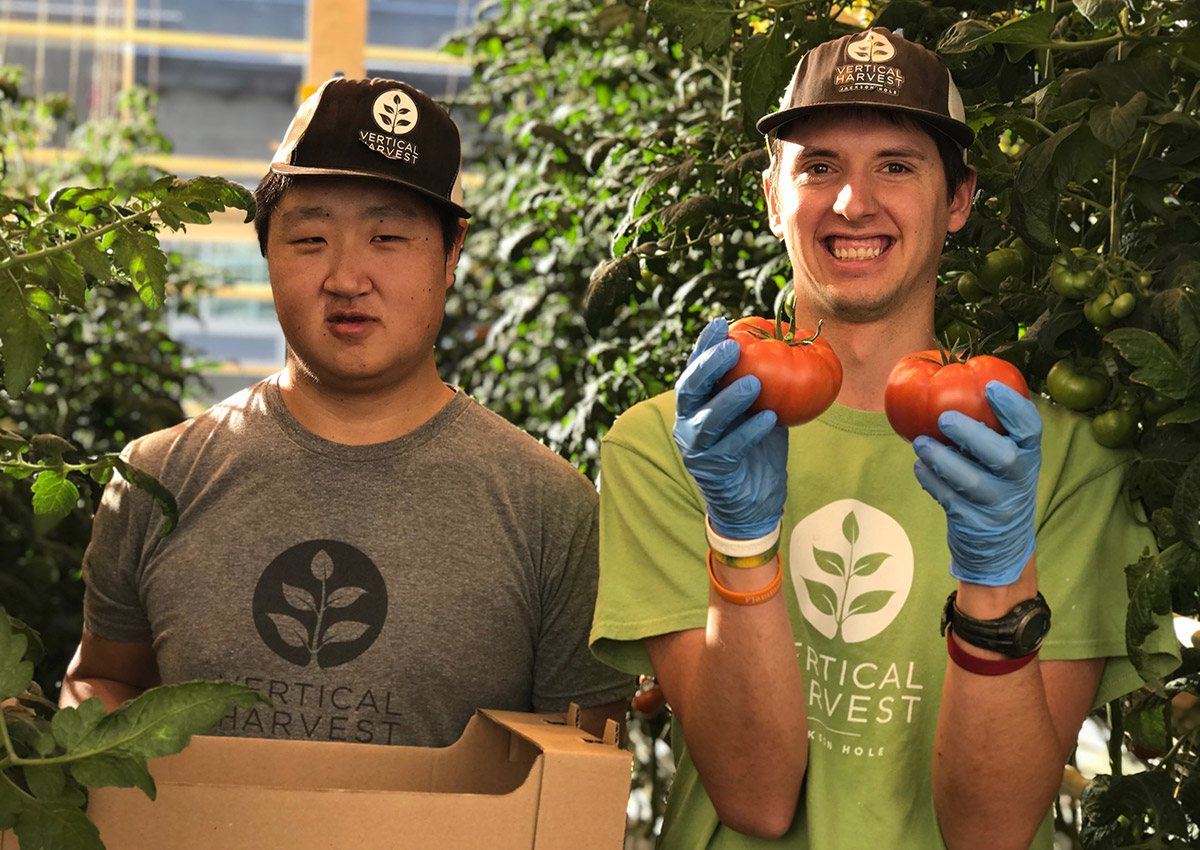 Relationships with employees and the community
The dedicated team that grows this beautiful, nutritious, and delicious produce includes a small group of professional greenhouse growers along with twenty-five employees who have developmental disabilities and have a customized employment plan to strengthen skills and abilities. The food is sold to local grocery stores and restaurants (the percentage sold through grocery stores has increased during the pandemic). The company also has a direct-consumer program offering local delivery and curbside pickup.
Vertical Harvest has been successfully operating for only four years and expects to turn a profit in 2021. The business model of Vertical Harvest is replicable, and a new project is set to break ground this year in Westbrook, Maine.
For more information about this inspiring organization, please visit verticalharvestfarms.com. If you are in the area, you may be able to schedule a tour (dependent upon COVID restrictions). Please know that if you are enjoying a salad in a Jackson restaurant, you are most likely enjoying produce from Vertical Harvest!
—Michelle Provaznik is executive director of the Gardens on Spring Creek in Fort Collins, Colorado.