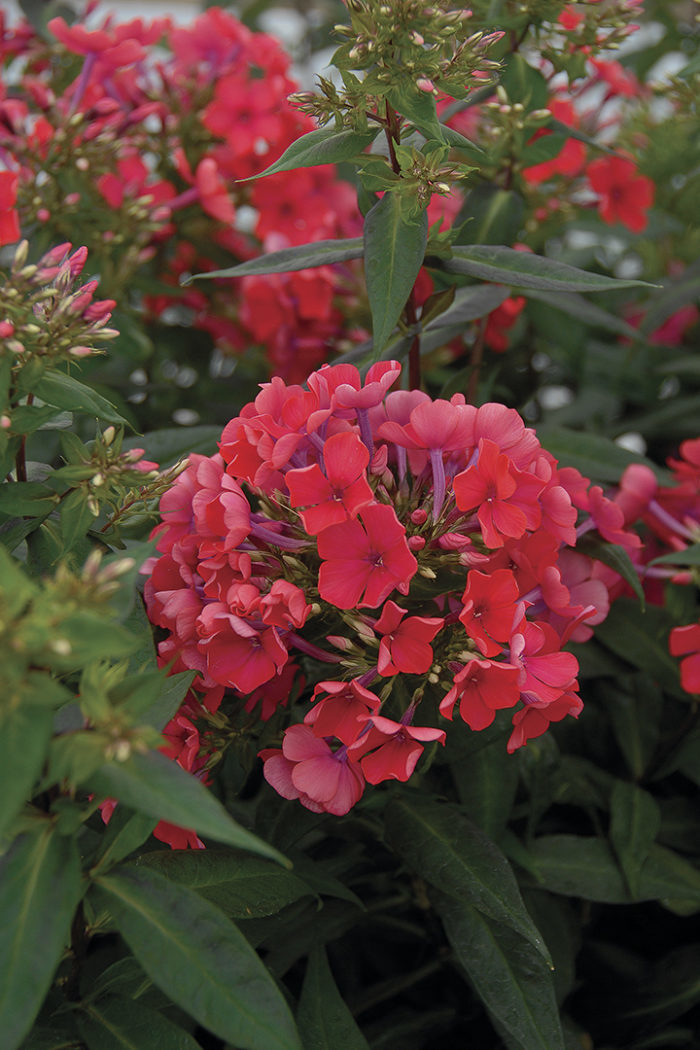 Ever notice how often popular plants prove to be problem children? Almost every gardener I know grows at least one troublesome plant—like phlox, for example, even if it means a constant battle against powdery mildew, or forsythia, even if it's a total snoozefest after its extravagant spring show. We return to these plants again and again because we love them. Luckily for us, the vast majority of troublesome popular plants have at least one cultivar that pooh-poohs pests, defies disease, or performs in more than one season. Here is a sampling of some of the best.
Try this Lilac if yours is Plagued with Powdery Mildew
The plant:

Lilac (

Syringa vulgaris

cvs.)

The problem:
Prone to powdery mildew
Beloved for its fragrance and flower, lilac is a stunning spring bloomer that doesn't do much the rest of the growing season. The bigger problem comes later in the season, when the plant may be plagued with powdery mildew.
The solution:
'Palibin' dwarf lilac
•
Syringa meyeri
'Palibin', USDA Hardiness Zones 4–7
Lilac lovers rejoice! Mildew-resistant lilacs exist, and several have foliage that is more attractive throughout the season. One is 'Palibin', a showstopper with pale pink to lavender flowers. Less discussed is its foliage: small, dark green leaves and the neat, mounded way they grow that resembles boxwood but bigger. 'Palibin' is a good choice for gardeners with limited space. It grows 4 to 5 feet tall and 5 to 7 feet wide. It grows well in full sun in rich, well-drained, average to dry garden soil.
Try these, too:
'Donald Wyman' Preston lilac (

Syringa

prestoniae

'Donald Wyman', Zones 2–7)
Japanese tree lilac (

Syringa reticulata

and cvs., Zones 3–8)
Trouble-shooting: If your mature lilacs are susceptible to mildew, thin them out. Prune out suckers; dead and awkwardly crossing branches; and old, unproductive growth. Also consider moving them to a spot in full sun with good air circulation, and be sure to keep the leaf litter underneath to a minimum.
A Daylily doesn't have to be a One-Hit Wonder
The plant:

Daylily (

Hemerocallis

cvs.)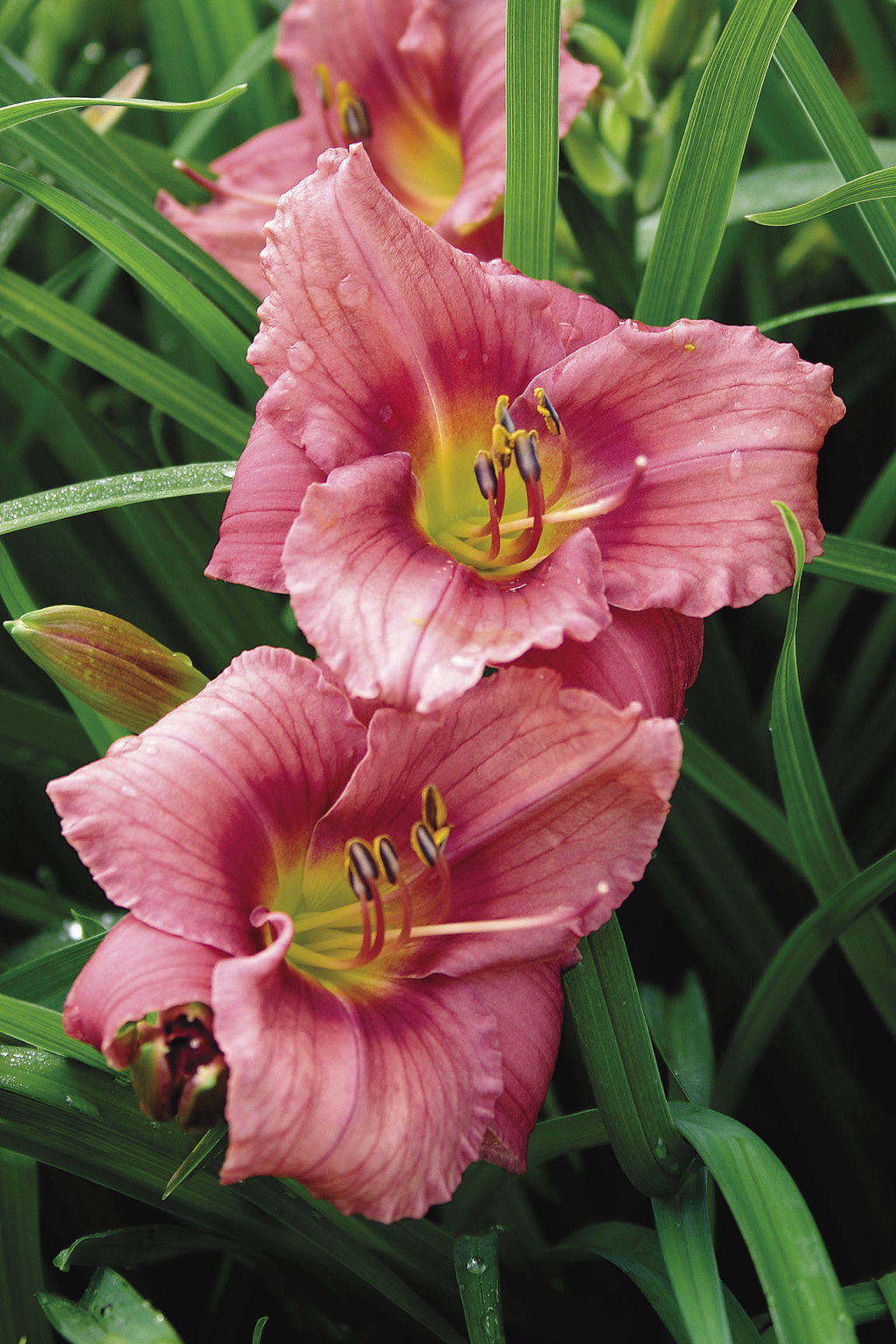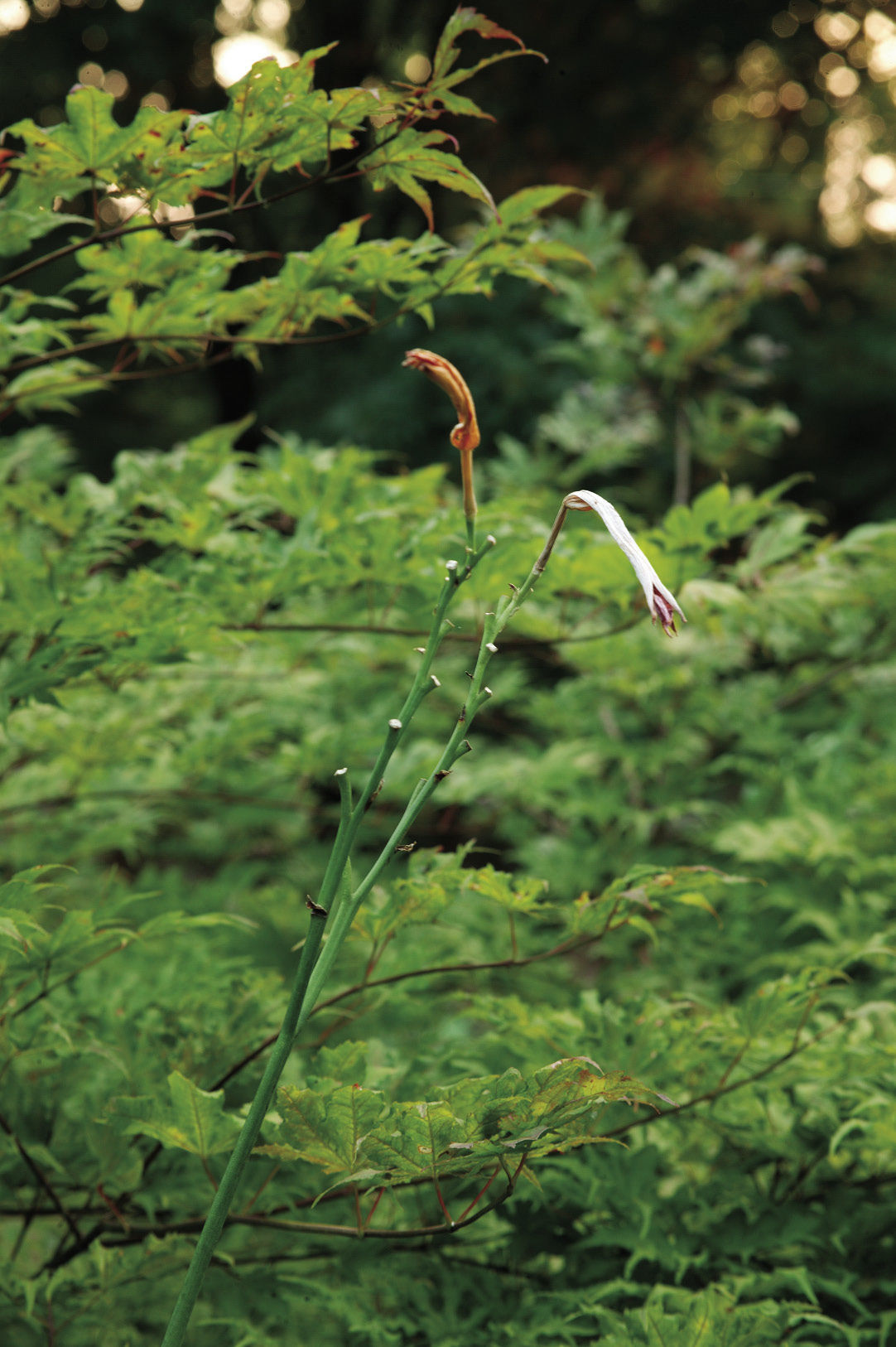 The problem:
Fleeting bloom time
The daylily made its name through its famed flower, which typically only lasts one day. While each of a daylily's flower stalks produces several flowers, when each flower lasts only one day, a daylily's days of interest are numbered.
The solution:
'Rosy Returns' daylily
•
Hemerocallis
'Rosy Returns', Zones 3–10
Reblooming cultivars can be found. 'Stella d'Oro', a dwarf rebloomer, enjoys such extreme popularity, unfortunately, as to easily qualify as overplayed. 'Rosy Returns', however, is a long-blooming daylily that offers multiseasonal interest and answers the call of the gardener in search of something more interesting than 'Stella d'Oro'. While it has the same compactness and vigor of that cultivar, 'Rosy Returns' sports a fragrant, shell pink flower with a purplish eye and green throat. It tops out at 15 inches tall and 18 inches wide, and it makes an excellent edging plant. Like its forebears, it grows almost anywhere. It only asks a bit of sun to bloom at its best; given that, 'Rosy Returns' may bloom up to three months in summer.
Try these, too:
'Chicago Apache' daylily
(

Hemerocallis

'Chicago Apache', Zones 3–10)
'Going Bananas' daylily
(

Hemerocallis

'Going Bananas', Zones 3–10)
Trouble-shooting: Do you like the daylilies you already have but want to extend the show? Search out varieties that bloom at different times during the growing season as well as those whose foliage remains clean and attractive postbloom, and plant them as companions for the daylilies you already grow. Add a few of these long bloomers into the mix here and there for good measure.
This Forsythia Flaunts more than Flowers
The plant:

Forsythia (

Forsythia

intermedia

cvs.)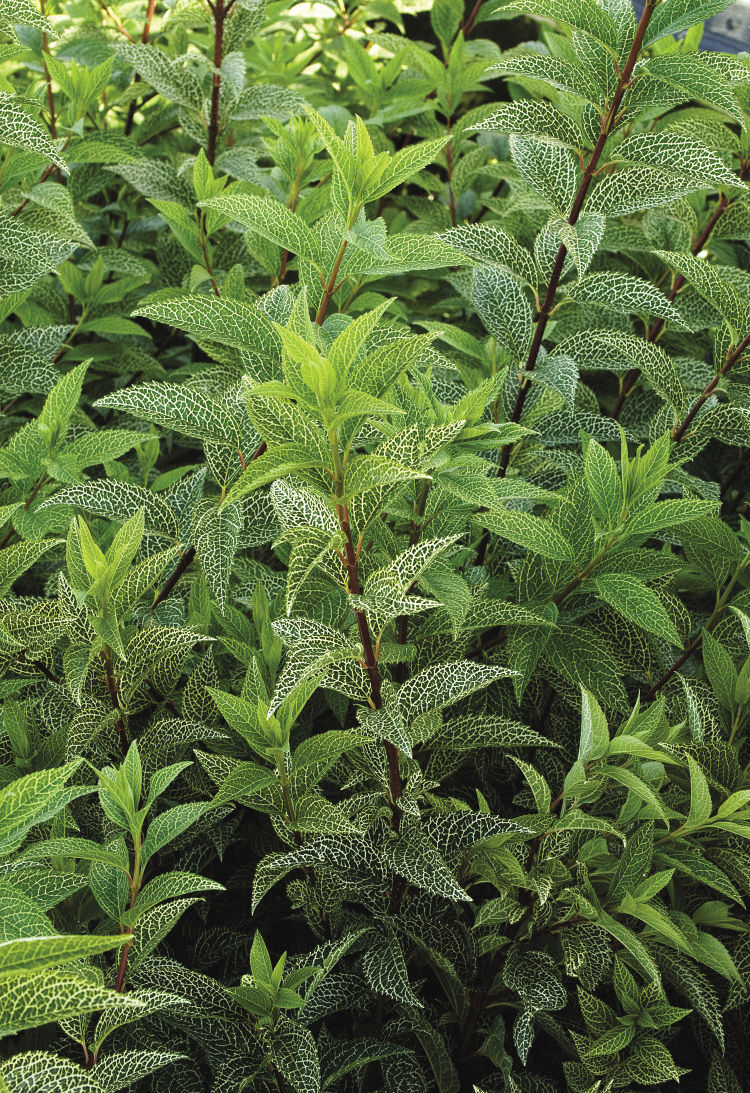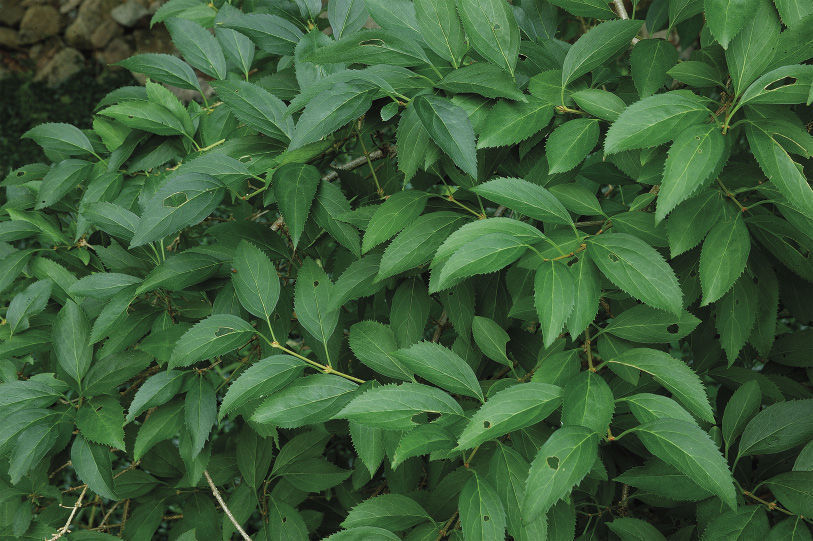 The problem:
Short season of interest
After spring, a forsythia settles in for a long green nap. Its leaves often turn an attractive purple in fall, but during the growing season, forsythia fades into the background.
The solution:
'Kumson' forsythia
•
Forsythia viridissima
var.
koreana
'Kumson', Zones 4–8
While regular forsythia leafs out in plain green after it blooms, 'Kumson' continues the show with spectacular silver-to-gold-veined leaves. This venation is more prominent in new growth, and a severe pruning after the blooms fade provides the best foliage this year and flowers the next. Some gardeners love the leaves so much that they forgo flowers altogether, cutting the plant to the ground early each spring for a foliage-only extravaganza. 'Kumson' grows more modestly than the average forsythia, to 4 to 6 feet tall and wide, and it will be even smaller if cut to the ground annually. This cultivar prefers light to partial shade; otherwise, it's happy in average garden conditions.
Try these, too:
Citrus Swizzle
®

forsythia (

Forsythia viridissima

'McKCitrine', Zones 4–8)
'Gold Leaf' forsythia (

Forsythia

intermedia

'Gold Leaf', Zones 5–9)
Trouble-shooting: If you find yourself with a garden-variety forsythia, don't fret. Its dark green foliage provides an elegant backdrop for silver-leaved and white-variegated plants, such as variegated five-finger aralia (Eleutherococcus sieboldianus 'Variegatus', Zones 4–8). It also makes an excellent support for twining deciduous vines, such as clematis (Clematis spp. and cvs., Zones 4–11) and golden hops (Humulus lupulus 'Aureus', Zones 4–8).
A Garden Phlox that doesn't Succumb to Fungus
The plant:

Garden phlox (

Phlox paniculata

cvs.)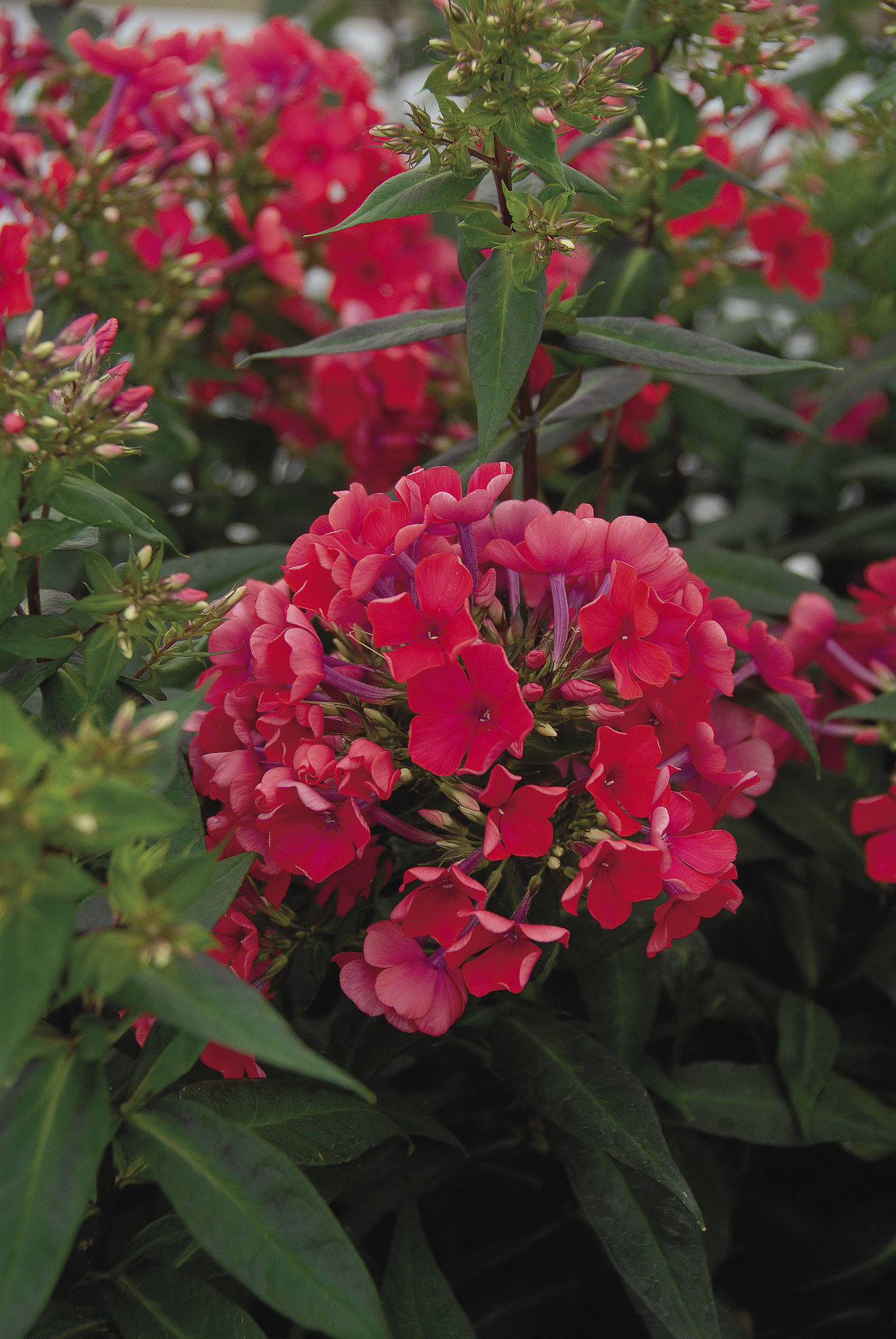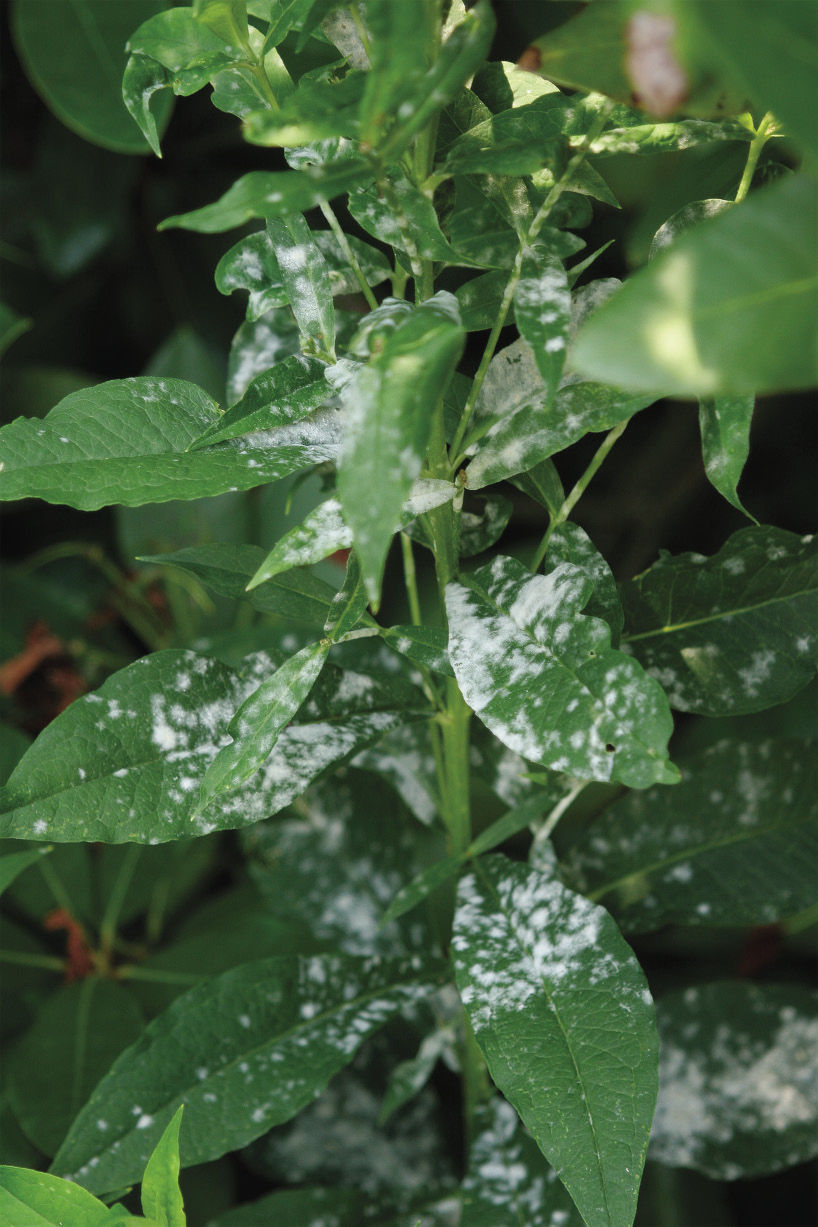 The problem:
Prone to powdery mildew
At its best, garden phlox grows into a glorious model perennial; at its worst, it makes a lanky, powdery mess.
The solution:
'Lord Clayton' phlox
•
Phlox paniculata
'Lord Clayton', Zones 4–8
A number of fine mildew-resistant cultivars are available. A relative newcomer to the market is 'Lord Clayton', a stunning cherry-colored cultivar that not only resists mildew but also, to the delight of black-plant enthusiasts, emerges in spring with deep purple, almost-black, foliage that gradually fades to a greenish purple. 'Lord Clayton' grows up to 4 feet tall and 3 feet wide and enjoys full sun and moist, well-drained soil.
Try these, too:
'David' phlox (

Phlox paniculata

'David', Zones 4–8)
'Robert Poore' phlox (

Phlox paniculata

'Robert Poore', Zones 4–8)
Trouble-shooting: If you already have phlox and wish the mildew would take a powder, think about where mildew likes to grow: damp places. The more you can improve sun exposure, air circulation, and soil drainage, the more likely you are to have mildew-free phlox.
This Thick-Leaved Hosta is too Tough for Slugs
The plant:

Hosta (

Hosta

spp. and cvs.)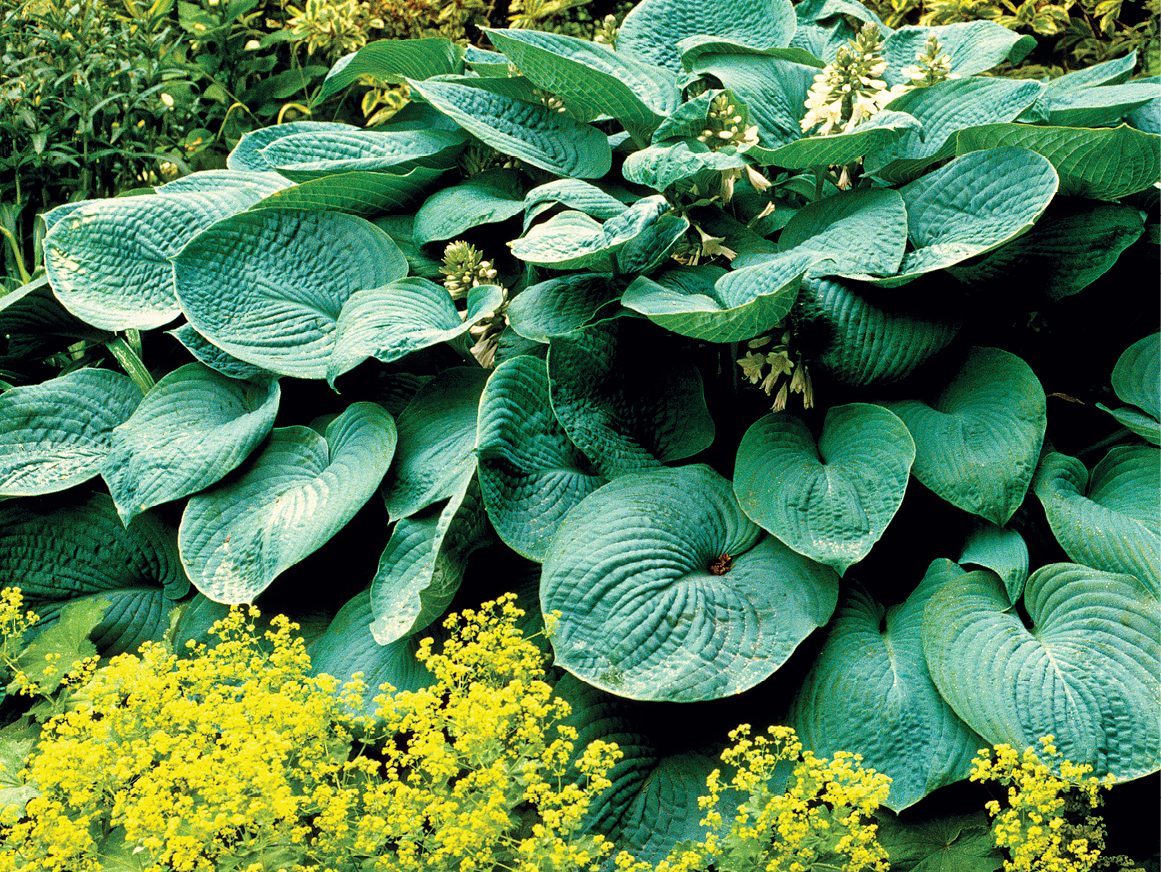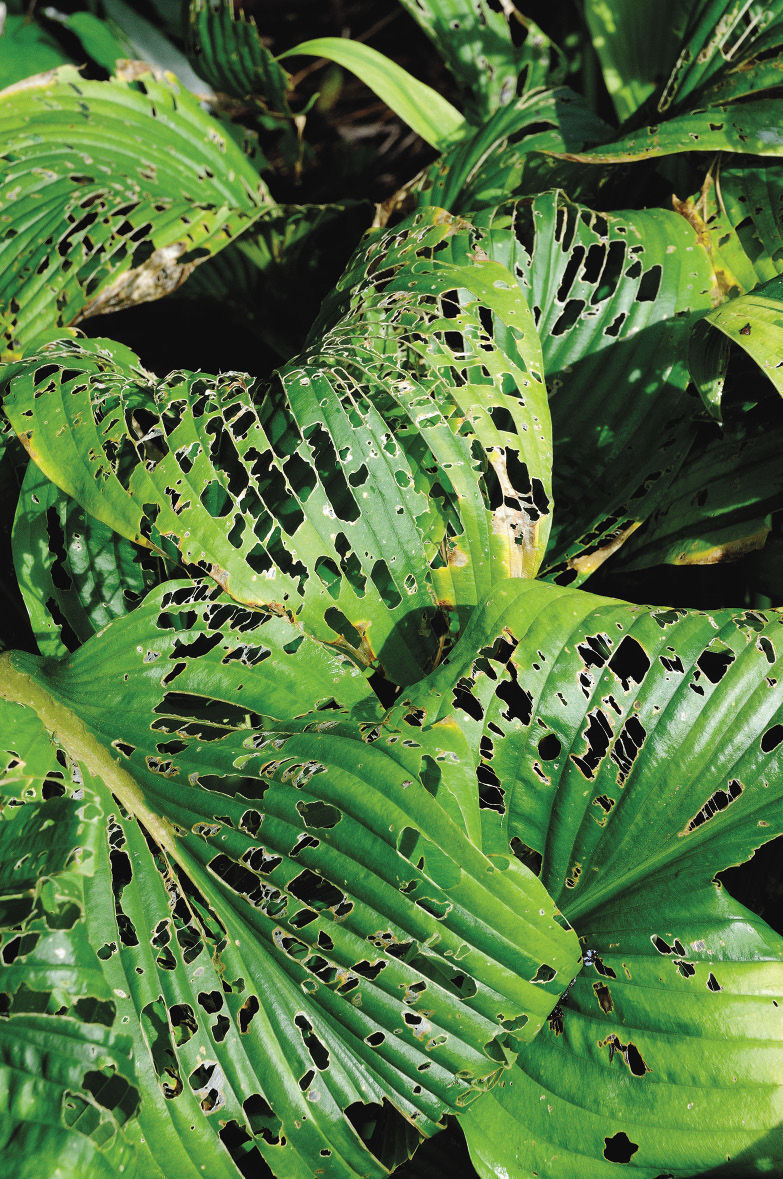 The problem:
Irresistible to slugs
This pseudotropical plant's bold foliage is a staple in shade gardens everywhere, but slugs can make Swiss cheese of those luscious leaves.
The solution:
'Elegans' hosta
•
Hosta sieboldiana
'Elegans', Zones 3–9
The solution to slugs lies in the thickest, most corrugated foliage you can find. Countless hosta cultivars can be found at most nurseries today, but the one I return to, again and again, for sturdy foliage and all-around slug resistance is this old standby. Like all hostas, 'Elegans' grows well in a variety of sites but prefers shade and damp soil. Unlike many hostas, it thrives in adverse conditions. It's a champ in dry shade and, in cool climates, even in sun—though it will grow more slowly in those conditions. 'Elegans' grows 2 to 3 feet tall and 3 to 4 feet wide.
Try these, too:
'Abiqua Drinking Gourd' hosta (

Hosta

'Abiqua Drinking Gourd', Zones 3–9)
'Big Daddy' hosta (

Hosta

'Big Daddy', Zones 3–9)
Trouble-shooting: Are slugs eating your beloved hostas? Try the old beer trick. Pour some beer in a shallow dish, and leave it near the base of your favorite plants that are slug snacks. Salacious slugs will be attracted by the brew, crawl in, and drown. And the alcohol component may be unnecessary: A University of Colorado study found that the most effective beer for slug seduction was a nonalcoholic one.
Viburnum Leaf Beetles Leave this One Alone
The plant:

Viburnum (

Viburnum

spp. and cvs.)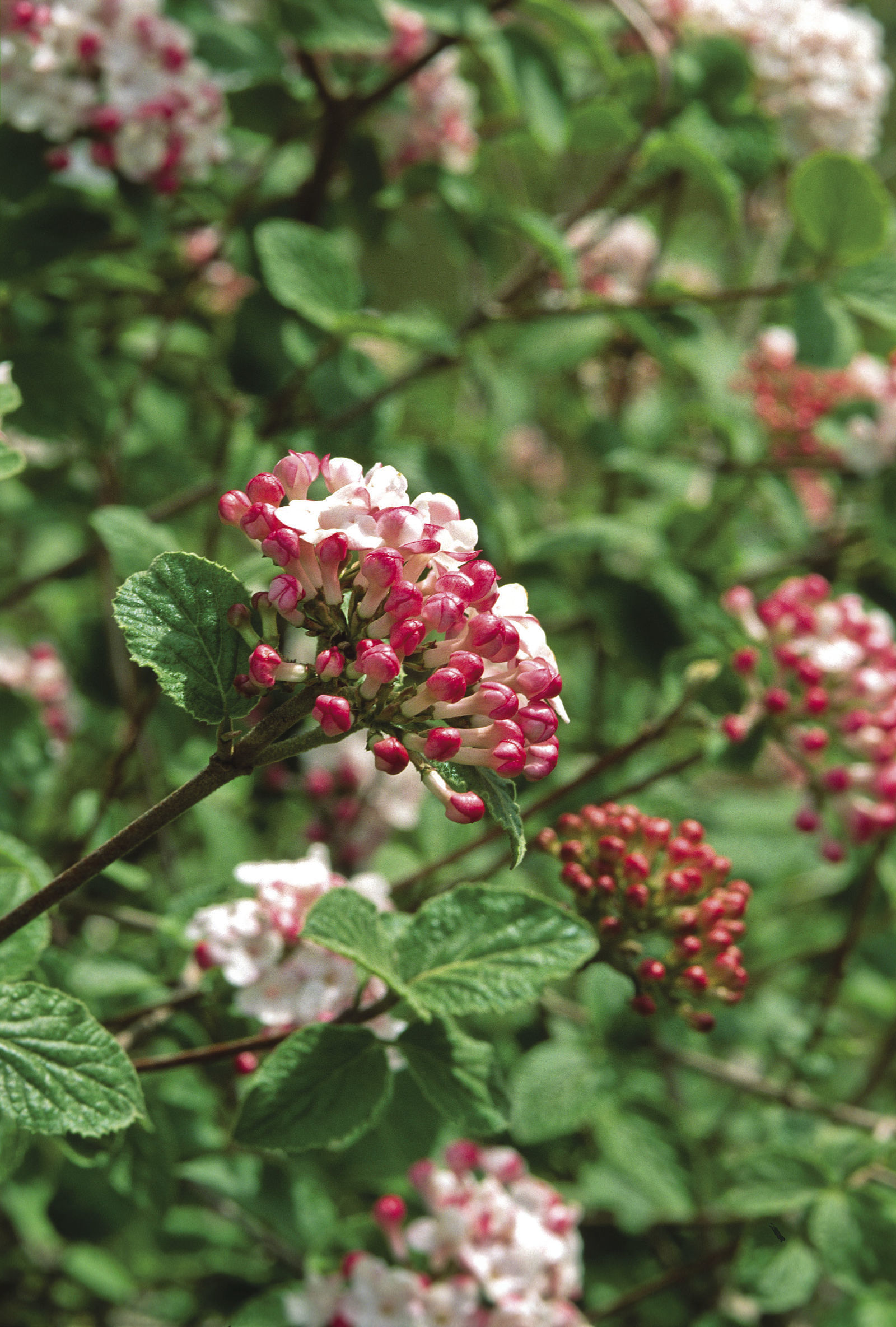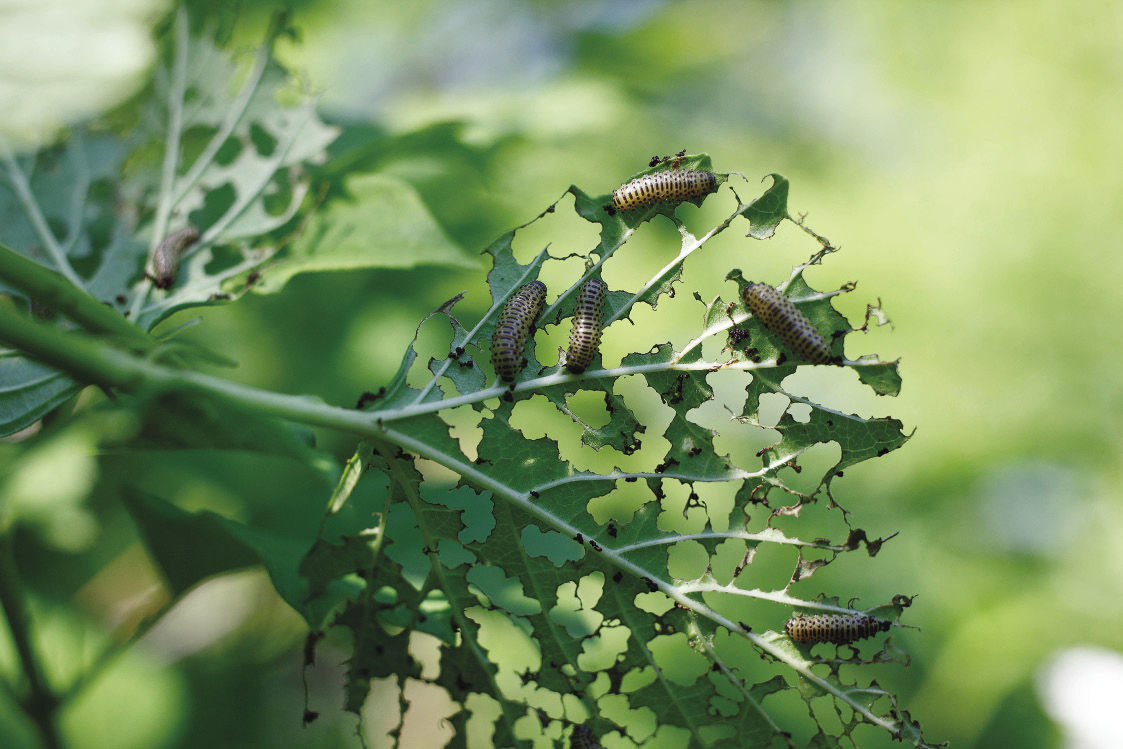 The problem:
Prone to the viburnum leaf beetle
The viburnum leaf beetle has begun to spread across the United States and Canada. This insect only has eyes for viburnums, and feeds on the plant in both the larval and adult stages of its life.
The solution:
Koreanspice viburnum
•
Viburnum carlesii,
Zones 5–8
Like a slug to a hosta, the viburnum leaf beetle likes its greens tender, and thicker-leaved viburnums are less likely to get munched. A standout in my garden is the Koreanspice viburnum, whose snowball blooms open pink and fade to white midspring; they produce a deliciously spicy aroma so intense that you'll smell the plant before you see it. In fall, the plant's deep crimson leaves are showstoppers. Koreanspice viburnum grows slowly, so it works well in small gardens where gardeners must keep size in check. With time, it reaches 4 to 6 feet tall and 4 to 7 feet wide, and grows happily under average garden conditions in full sun to partial shade.
Try these, too:
Doublefile viburnum (

Viburnum plicatum

f.
tomentosum,

Zones 4–8)
Leatherleaf viburnum (Viburnum rhytidophyllum, Zones 6–8)
Trouble-shooting: If viburnum leaf beetles have made it to your neighborhood and are threatening your existing plants, the best defense is to search for branches where beetles have laid their eggs in the off-season—between October and April—before the shrubs leaf out. Prune out and dispose of these branches. You can also introduce and encourage bene­ficial insects, such as lady beetles, that feed on leaf-beetle larvae. Avoid generalized insecticides that will kill off all the bugs in your garden—good and bad.
---
Four Ways to Battle Powdery Mildew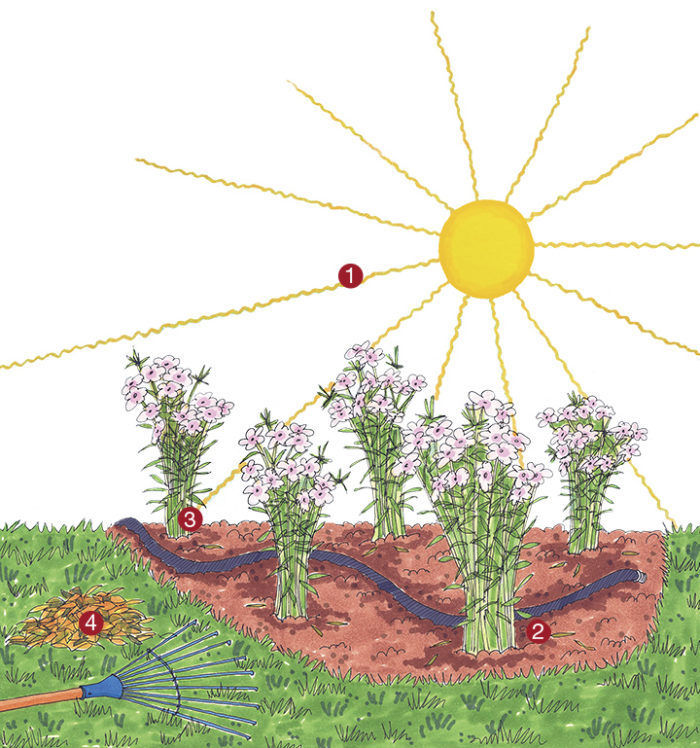 One Problem that gardeners of every level know is powdery mildew. A staggering number of plants are susceptible, including roses, lilacs, phlox, bee balm (Monarda didyma cvs., Zones 4–9), grapes, and vegetable vines such as squash and melons. If conditions are ideal—temperatures between 60°F and 80°F and humid air—and it's left unchecked, powdery mildew spreads across plants' leaves and buds, disfiguring as it goes; at its worst, it can defoliate entire plants. There are a few products on the market that will slow the spread of the disease if they are applied at the first sign of an outbreak, but your best bet is to take preventive measures from the start.
1.
Choose the best location
Plant mildew-prone plants in the right spot—not in the stillness of a shady woodland but in an open, sunny bed, where air flows freely. Likewise, be sure soil is well drained and not soggy and that plants aren't crowded. Just as it does in your shower, mildew develops under humid conditions in your garden. If you've inherited a mildewy plant, consider relocating it.
2.
Water wisely
Overhead watering also raises the relative humidity in and around your plants. If you keep their heads above water, mildew may stay away. Consider replacing your sprinkler with a drip-irrigation system or soaker hoses.
3.
Don't bring it in
Buy mildew-resistant varieties, and double-check plants for mildew before you leave the nursery. If you bring an infected plant into your garden, you've granted mildew access to other plants.
4.
Don't let it stick around
For trees and shrubs, prune out mildewed growth. For these plants and for perennials, throw away or burn infected parts and be sure to clean up any leaves that fall. Mildew will happily overwinter in leaf litter and in your compost pile, then return to your garden in spring. So it's best to completely remove infected plant material from your garden.
---
Andrew Keys is the owner of Oakleaf Green Landscape Design in Topsfield, Massachusetts.
Photos: Steve Aitken; Flora Press/www.gapphotos.com; Susan A. Roth; courtesy of White Flower Farm; Doreen Wynja; courtesy of North Creek Nurseries; Thomas Alamy/www.gapphotos.com; Jerry Pavia; Dave Bevan/www.gapphotos.com. Illustration: Martha Garstang Hill
---
Sources
The following mail-order plant sellers offer the widest selection of the plants featured:
Bluestone Perennials, Madison, Ohio; 800-852-5243; www.bluestoneperennials.com
Fieldstone Gardens, Vassalboro, Maine; 207-923-3836; www.fieldstonegardens.com
Forestfarm, Williams, Ore.; 541-846-7269; www.forestfarm.com
Greer Gardens, Eugene, Ore.; 800-548-0111; www.greergardens.com
White Flower Farm, Litchfield, Conn.; 800-503-9624; www.whiteflowerfarm.com