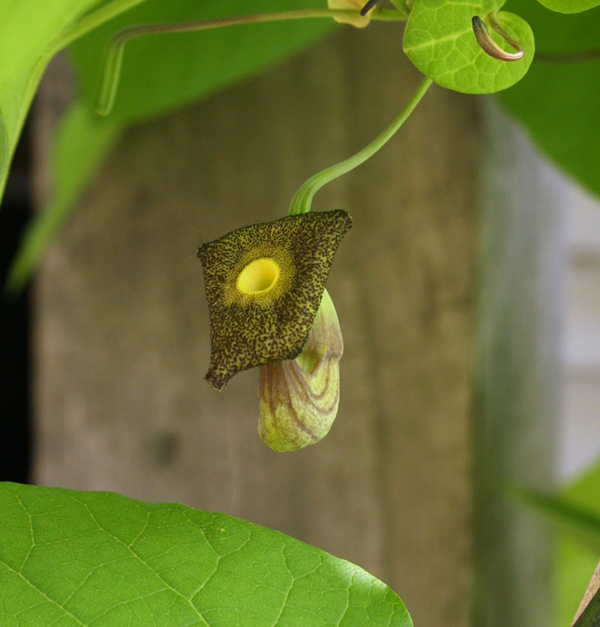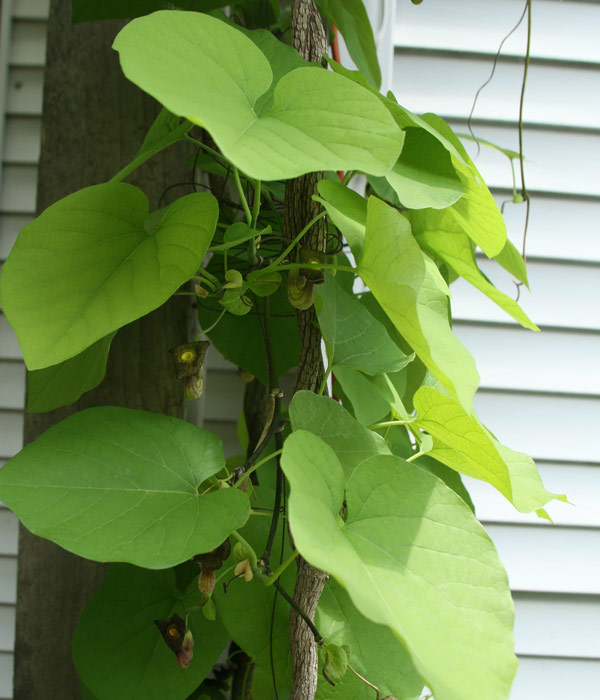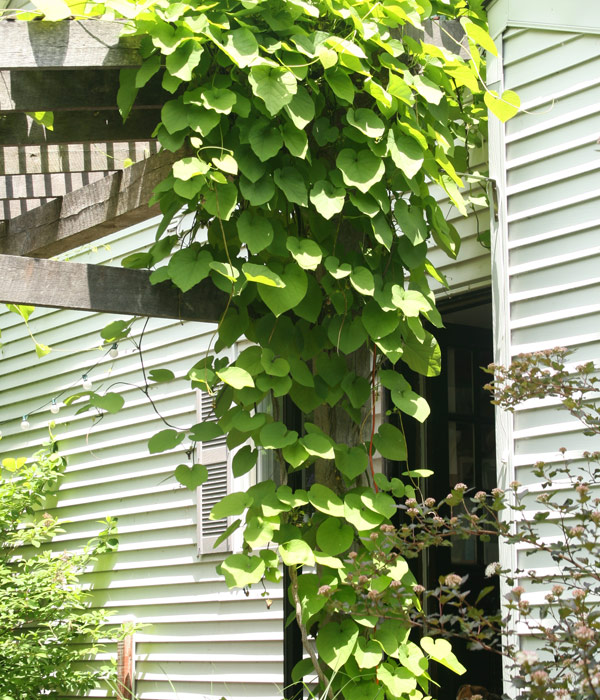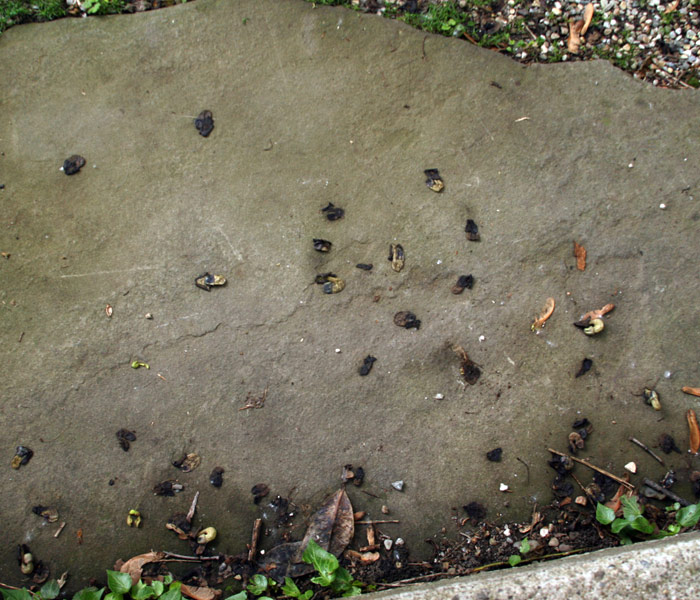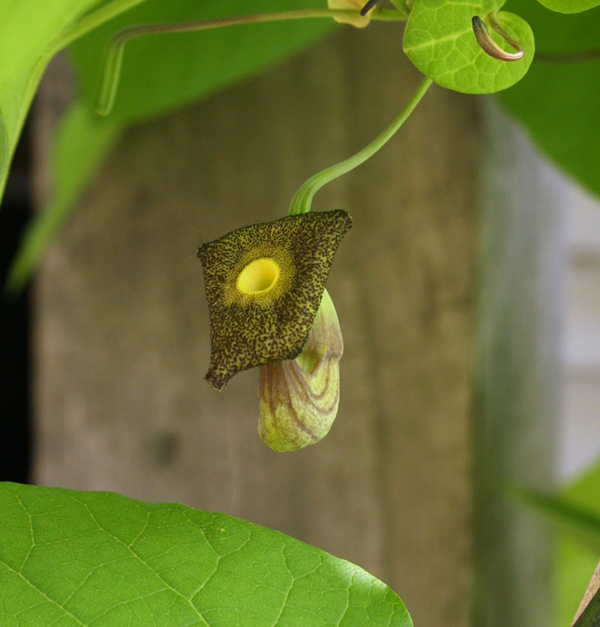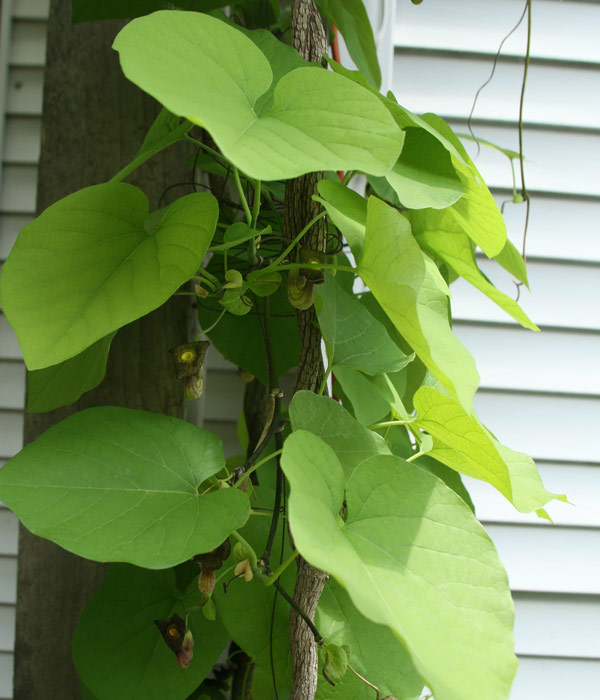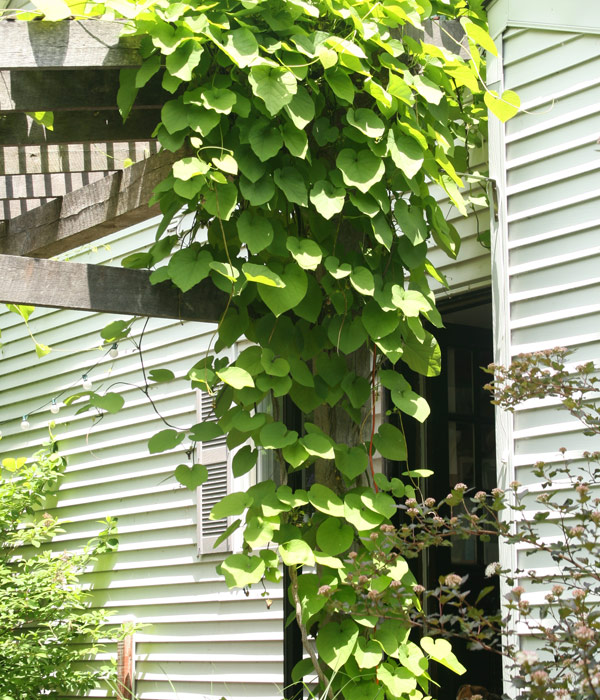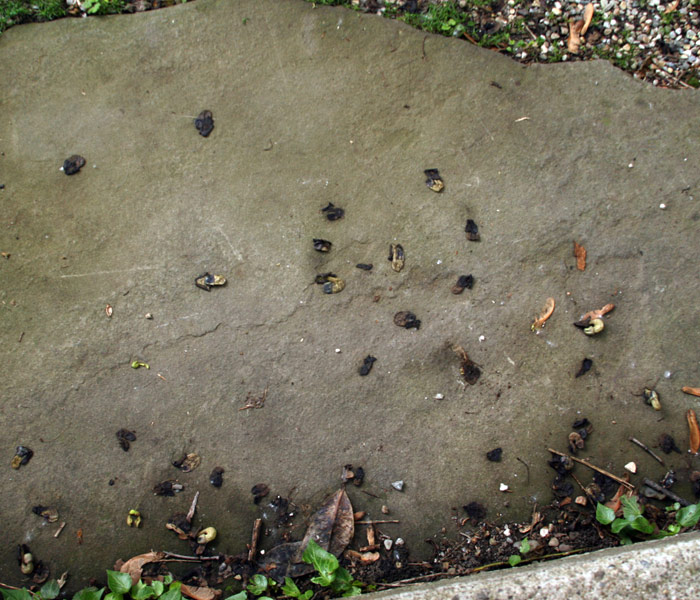 I planted Dutchman's pipe (Aristolochia macrophylla, syn. A. durior, Zones 5-8) on my pergola maybe 6 years ago, having seen it on some arbors in Saratoga Springs, New York, the summer before, as well as on old homesteads in Virginia in my childhood. It's a beefy perennial vine with large, overlapping, heart-shaped leaves. It's going gangbusters for me, though I probably should have done some early training to avoid the tangled mess the woody vines have become.
In spring and early summer, the vine blooms with intriguingly odd flowers that obviously account for the plant's name. There are tons of them, but they don't jump out at you right away, since they're tucked in amongst the foliage and aren't a flashy color. But they're cool! The only downside is that when they fall from the vines onto my stone patio, they tend to look like the corpses of slugs…
Why aren't we using this vine more in our gardens? While I've always thought of it as a traditional southern vine (it's native to the S.E. United States), it's quite happy in my Zone 5-6ish garden, and is doing fine with just afternoon sun. It's massive when mature, but not aggressive. It's a steady, reliable woody vine that'll shade you all summer without any fuss. What more could you ask for? Give it a try!