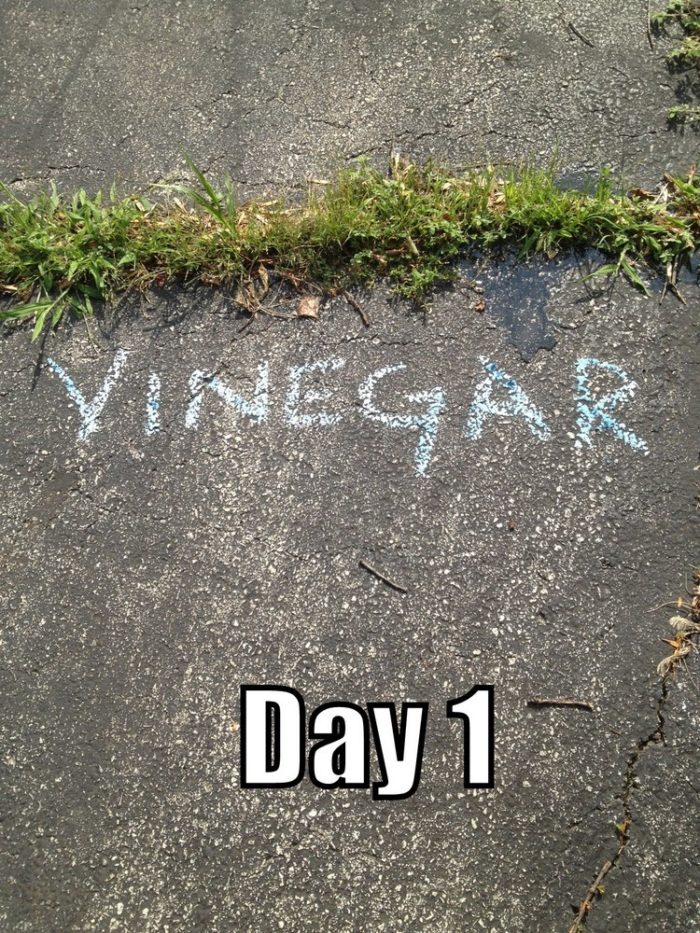 I keep seeing these Pins on Pinterest that suggest weed killing, in an organic and cheap fashion, is SO EASY that even a child can do it.
Sometimes the claims are sensational, or teases to just get you to their site– I followed a link once that touted "The One Easy Thing You Need To Have A Weed-free Lawn!" and it was 300 words about how to go to the hardware sore and buy a jug of weed n' feed. I manure you not.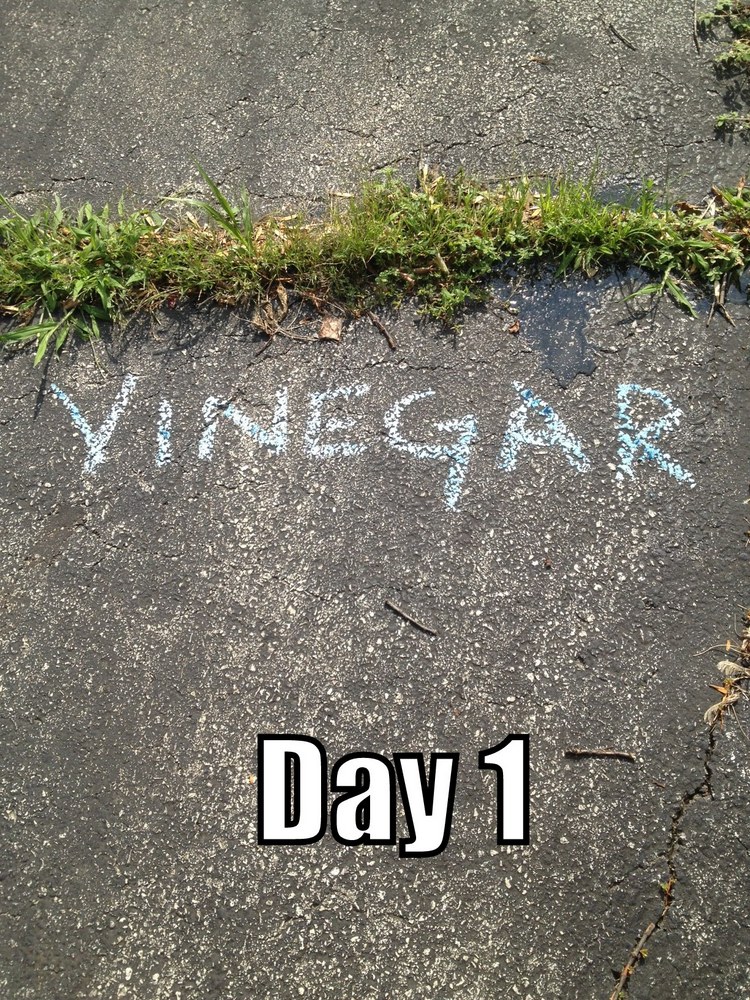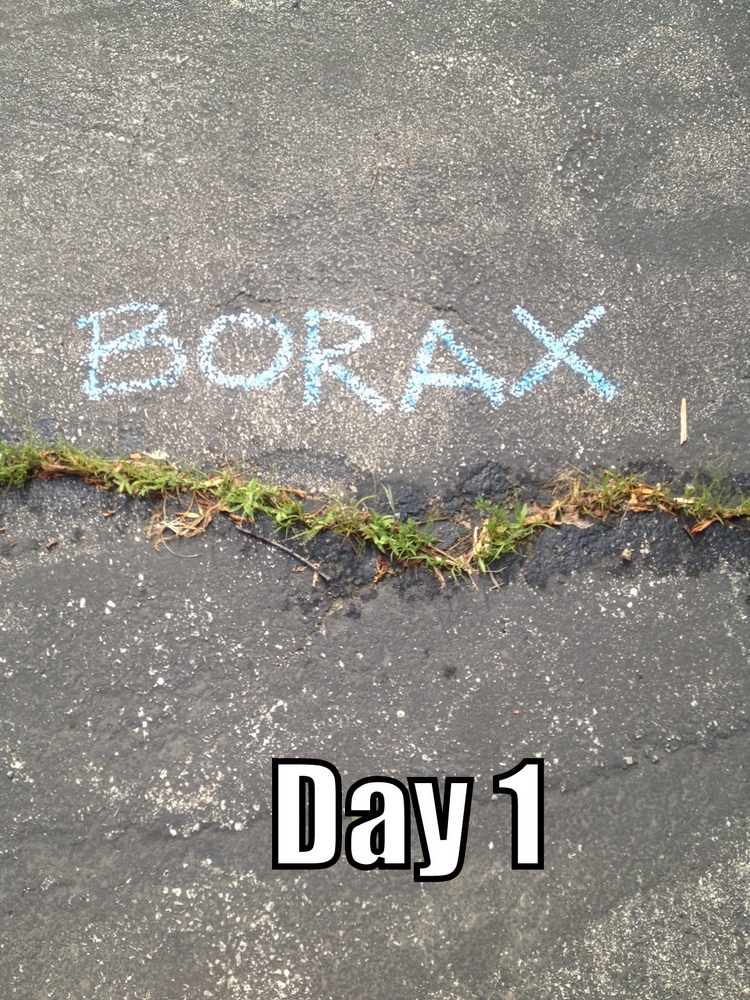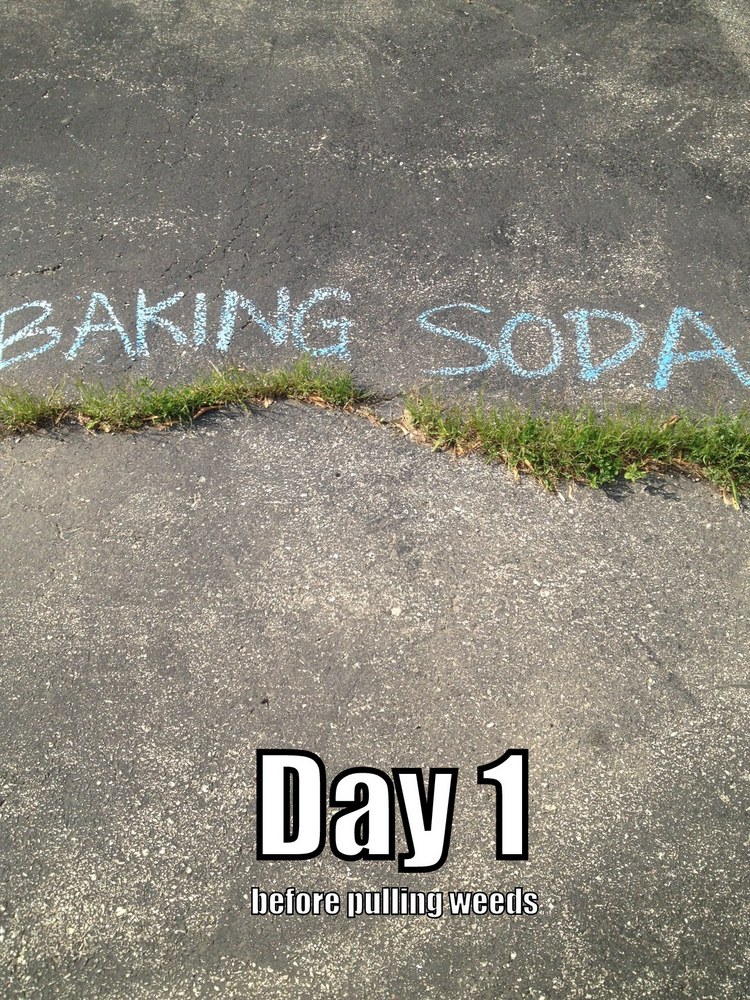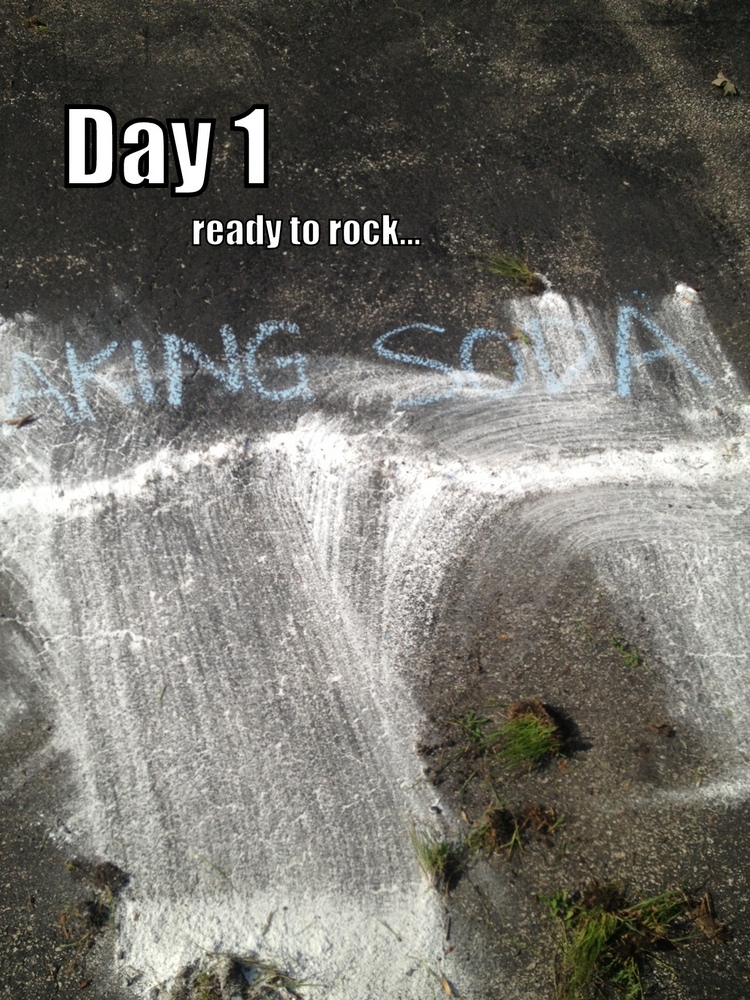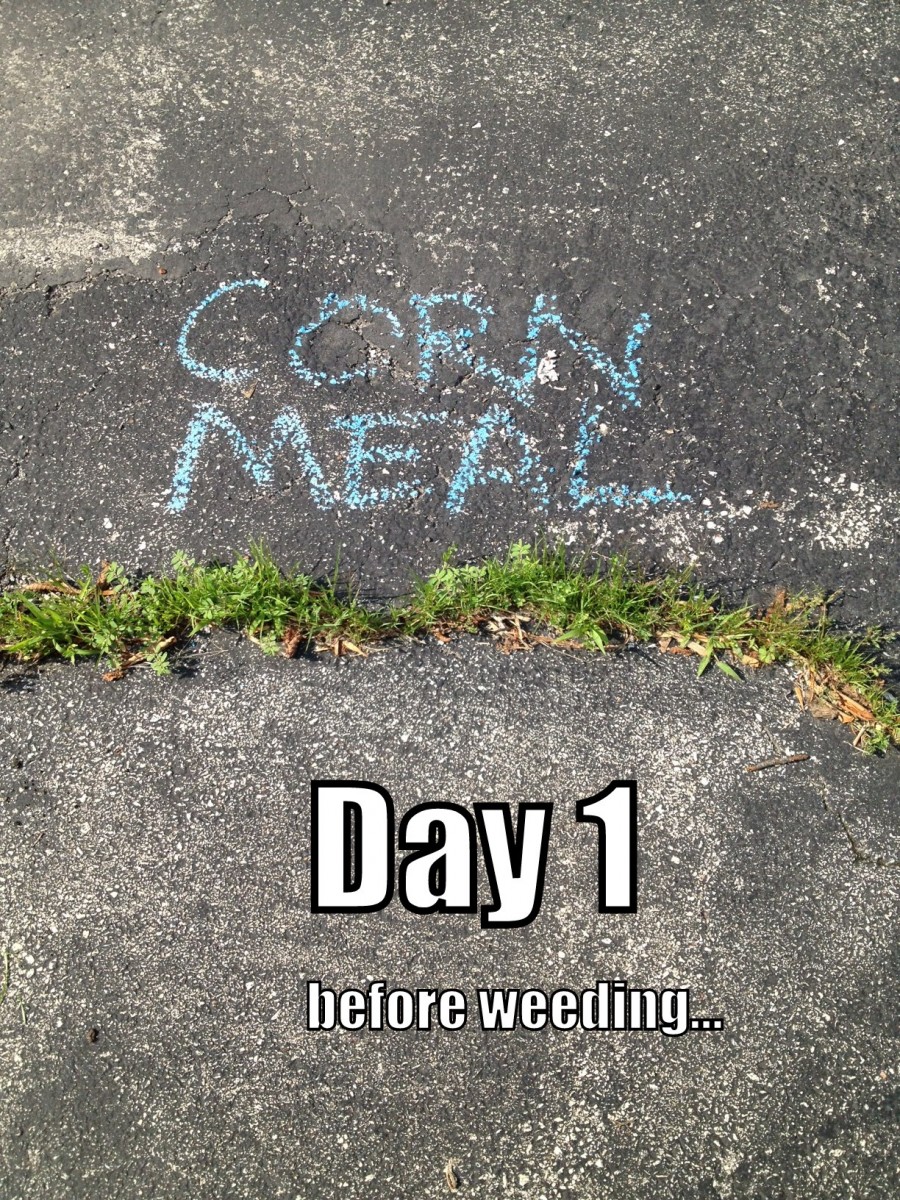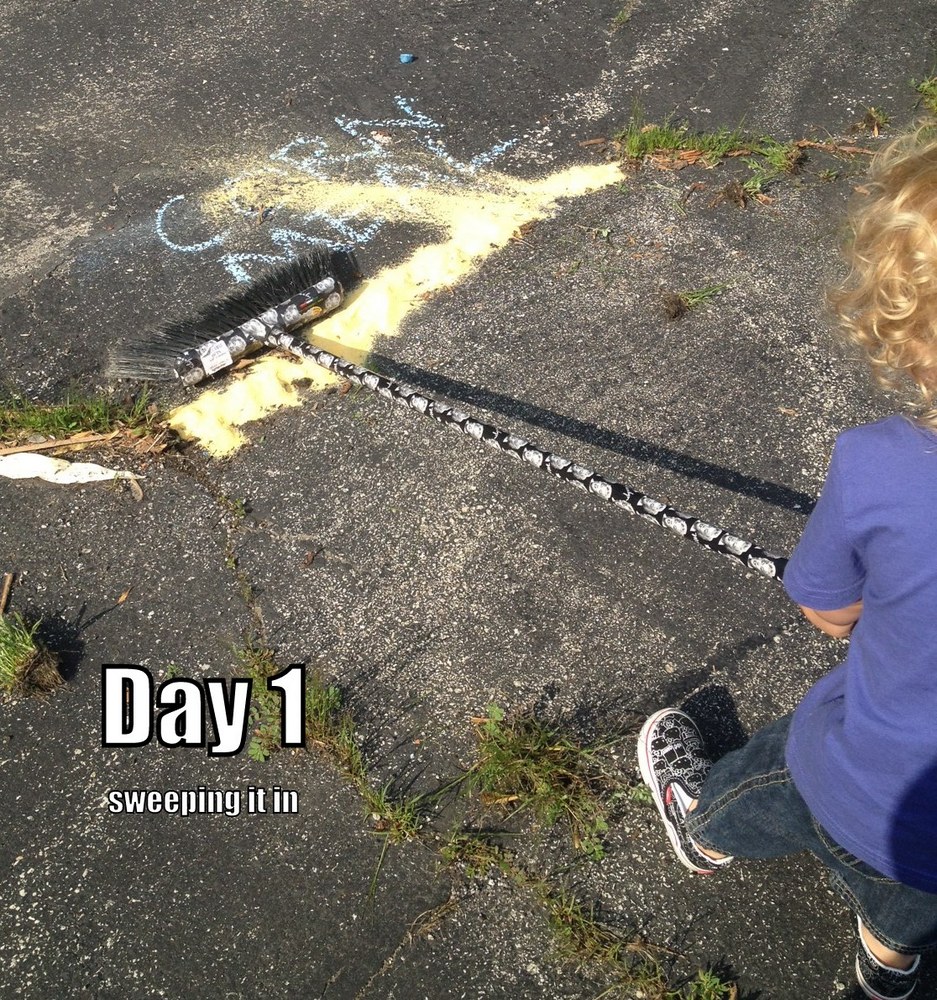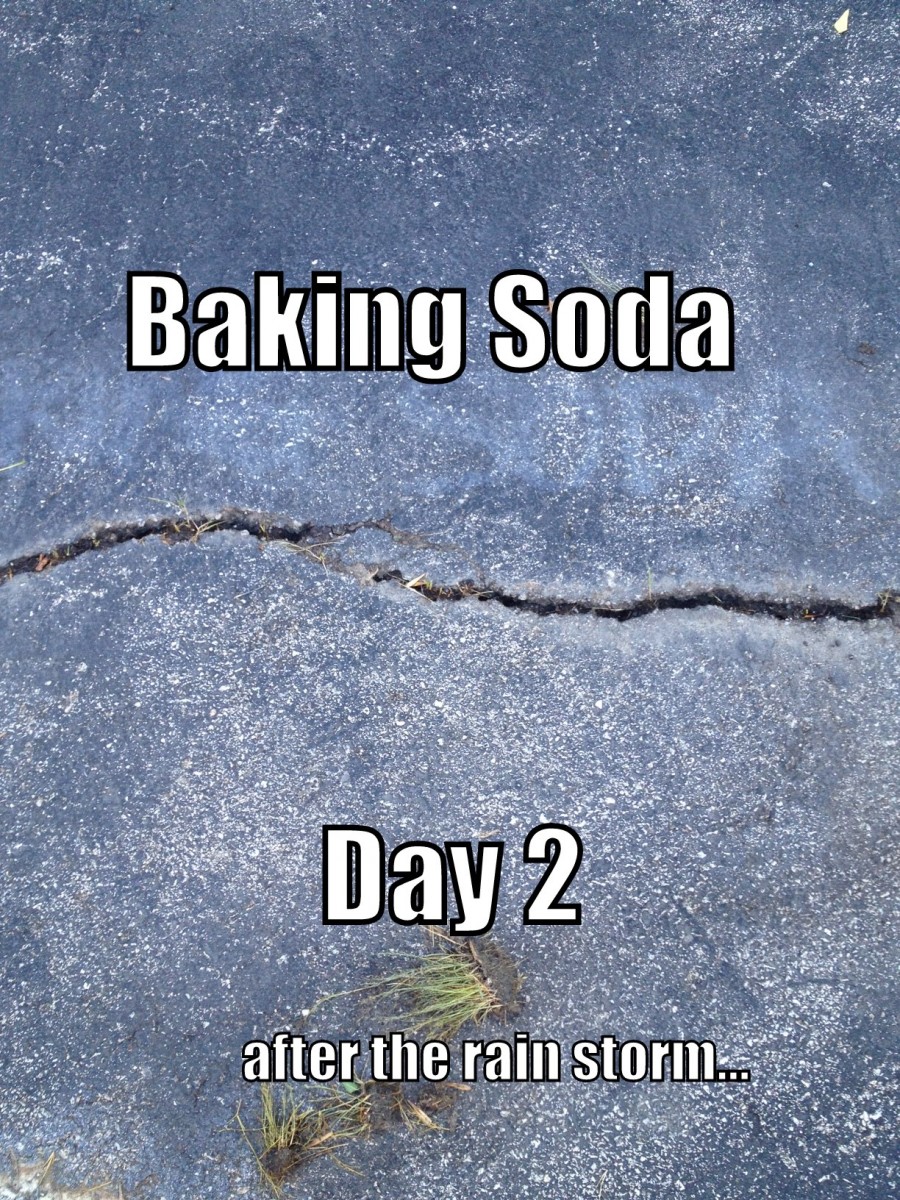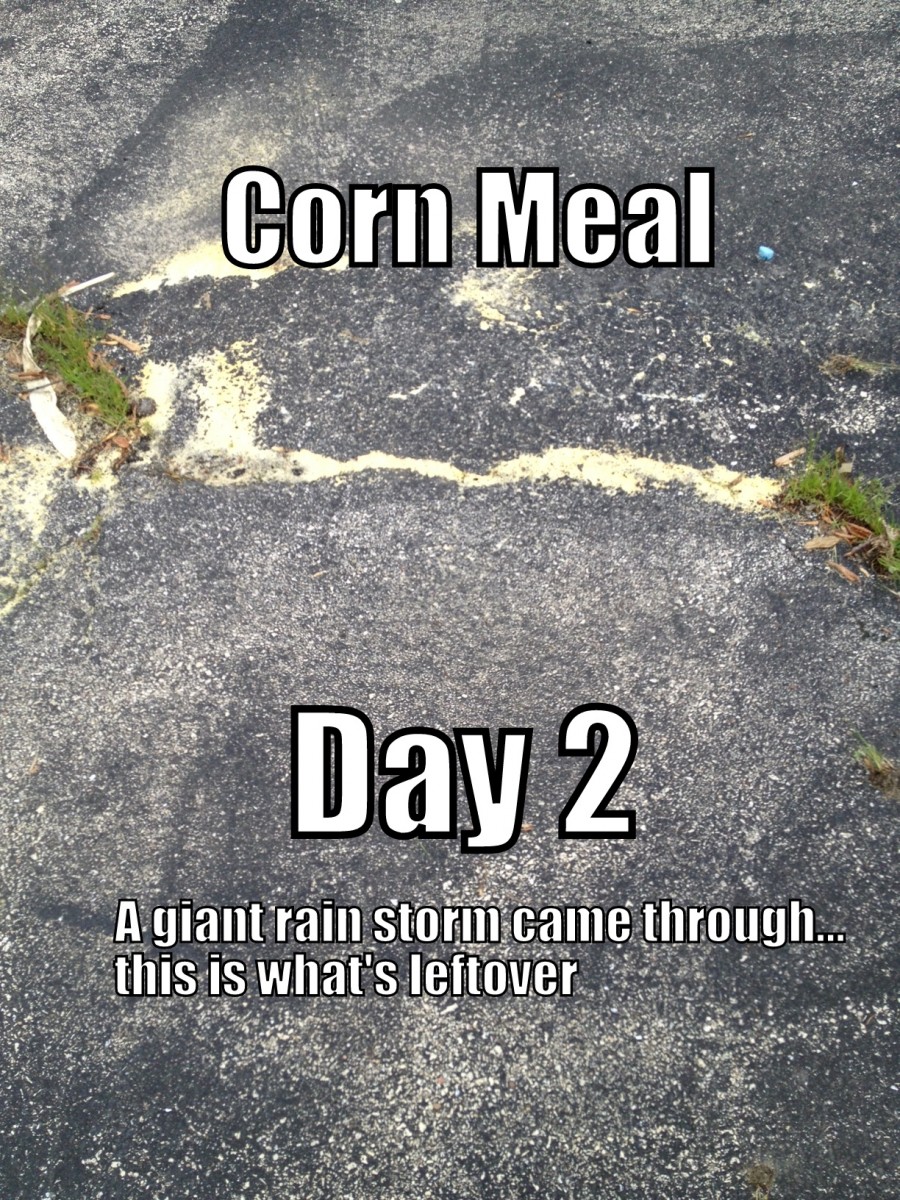 So, I have this driveway that needs to be sealed, it has a ton of cracks and weeds looooooooooooove it in those cracks. A normal, sensible person would hit them up with weed killer and go read a book. But I spend my time hand-weeding it because I am not so jazzed about chemicals killing stuff, any stuff, that near to where I lay my head. Ya dig?
So I tried 4 different cheap organic approaches and tested them for a week. And for kicks, I had my 2-year old do most the work. try that with your chemical weed killers!
The jury isn't in on all of them and as the results trickle in, I'll continue to post them in the comments of this post.
1. Vinegar, dumped on– as a weed killer
2. Borax, diluted 1 TSP in a quart of water and sprayed– as a weed killer
3. Baking Soda as a pre-emergent– I weeded the crack and then filled it with baking soda hoping the claim of "it changes the pH so that the soil becomes inhabitable"
4. Corn meal as a pre-emergent– Supposed to block all light from and up and comers
Check out the photos to see how it went…