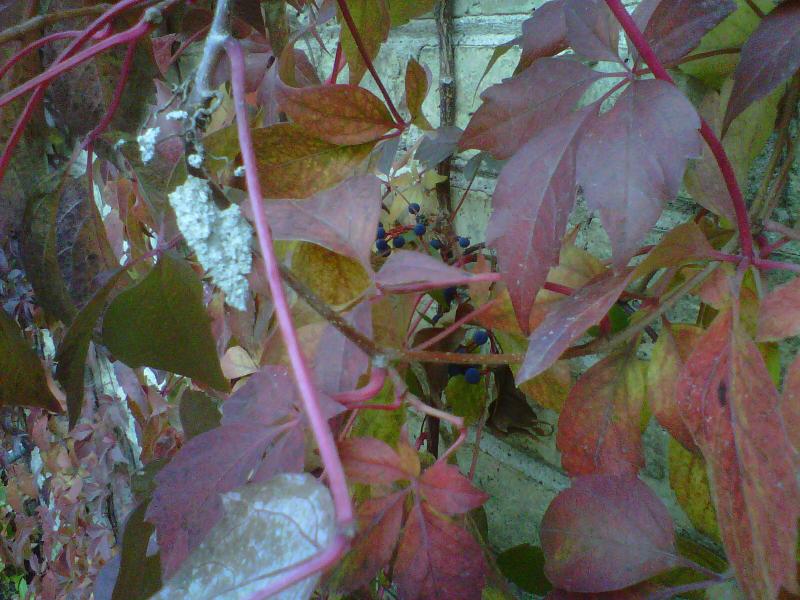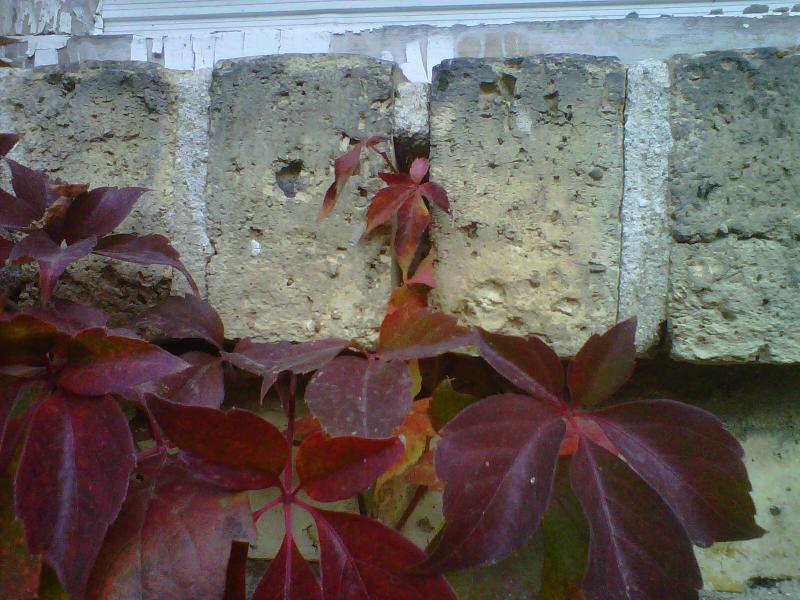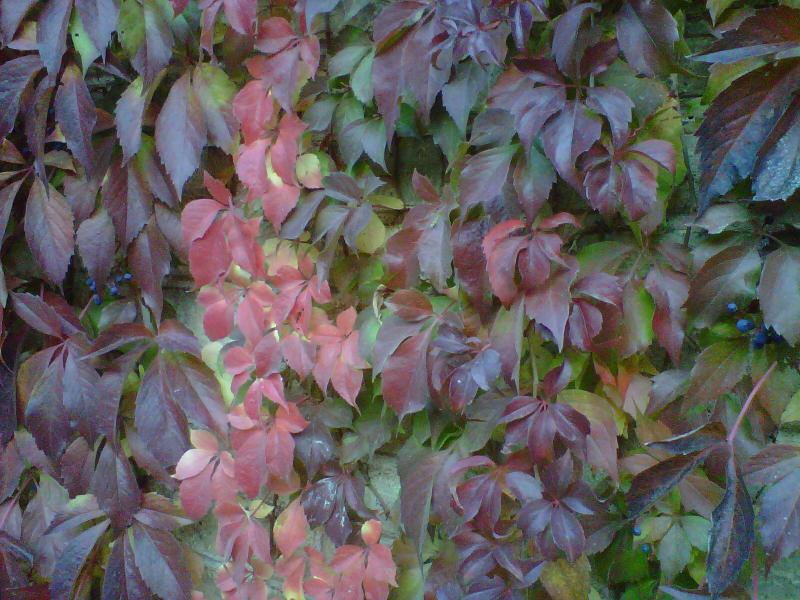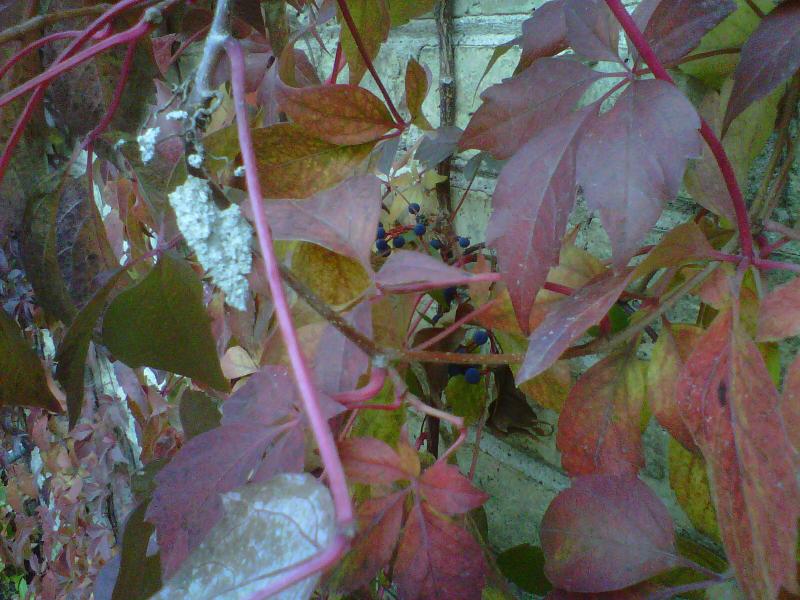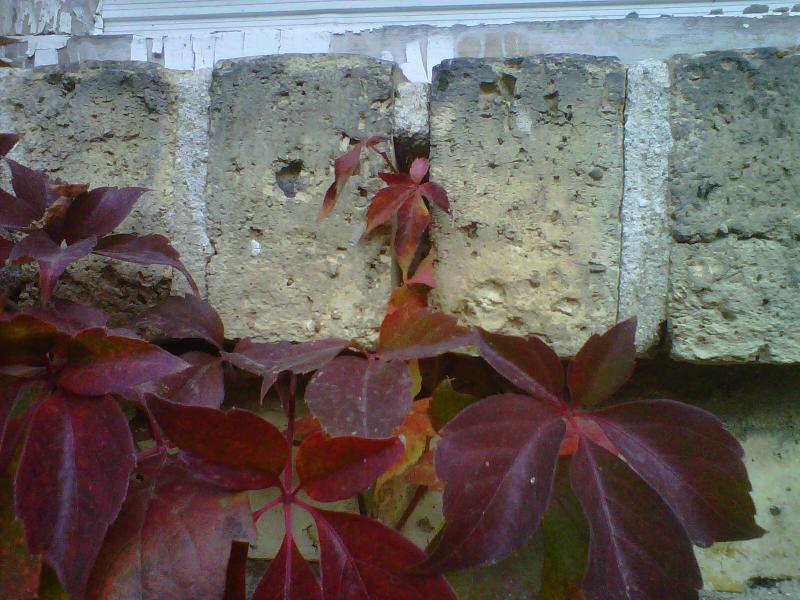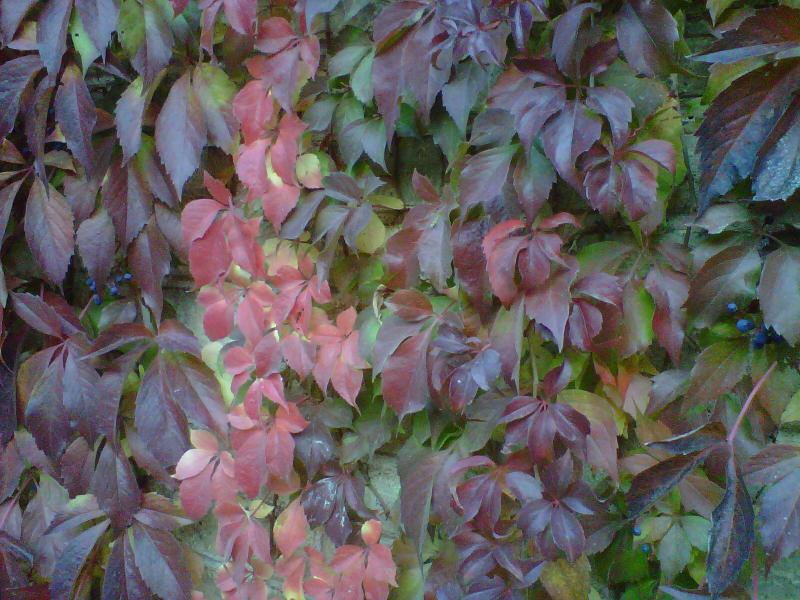 For as long as I can remember, I've been told that climbing vines, like Boston Ivy and Virginia Creeper, didn't really damage masonry and that the idea that they did was just an Old Wives' Tale. Seriously, a plant versus a building? No way.
So I have repeated that over and over, when asked by customers and other people that ask.
Well…
I notice my Virginia Creeper had a handful of mortar the other day– And his adventitious friend had carpe'd the diem.
So now I have changed my tune– I'm officially an Old Wife and this is my Tale.