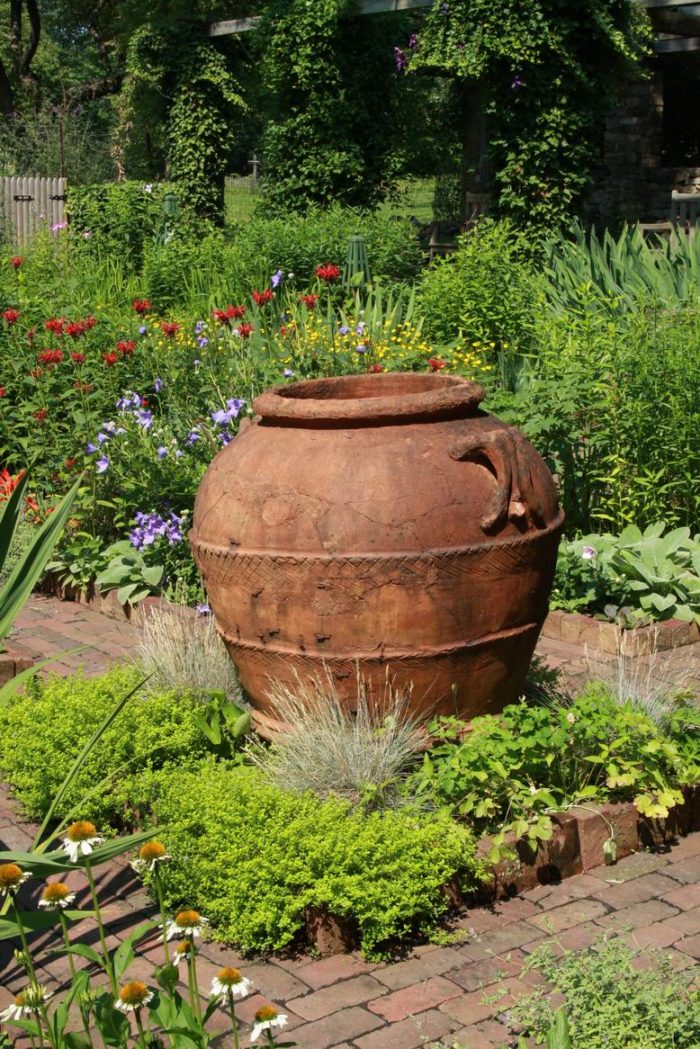 Someone must really love this huge urn at the Cross Estate Gardens in Bernardsville, New Jersey. It looks good from afar, right? But up close it looks like this gorgeous vessel has had a rough life. Luckily, years ago, someone painstakingly pieced it back together with wire and mortar. They did an amazing job, eh? Unfortunately, on the other side (4th photo), it looks like there's not much left to work with if anything happens from here on out. Nearby there's what looks to be a reproduction of the original pot (last photo). Great at first glance, but up close? Not as much soul. Give me the beat up, repaired version any day!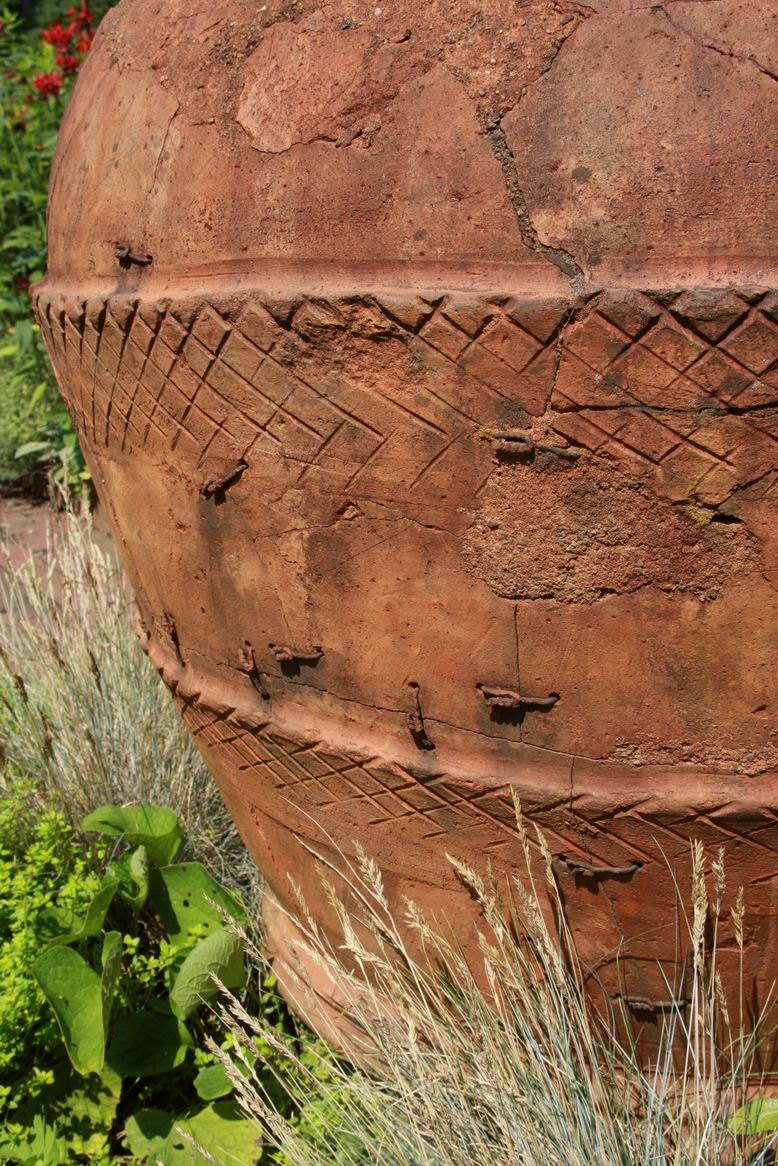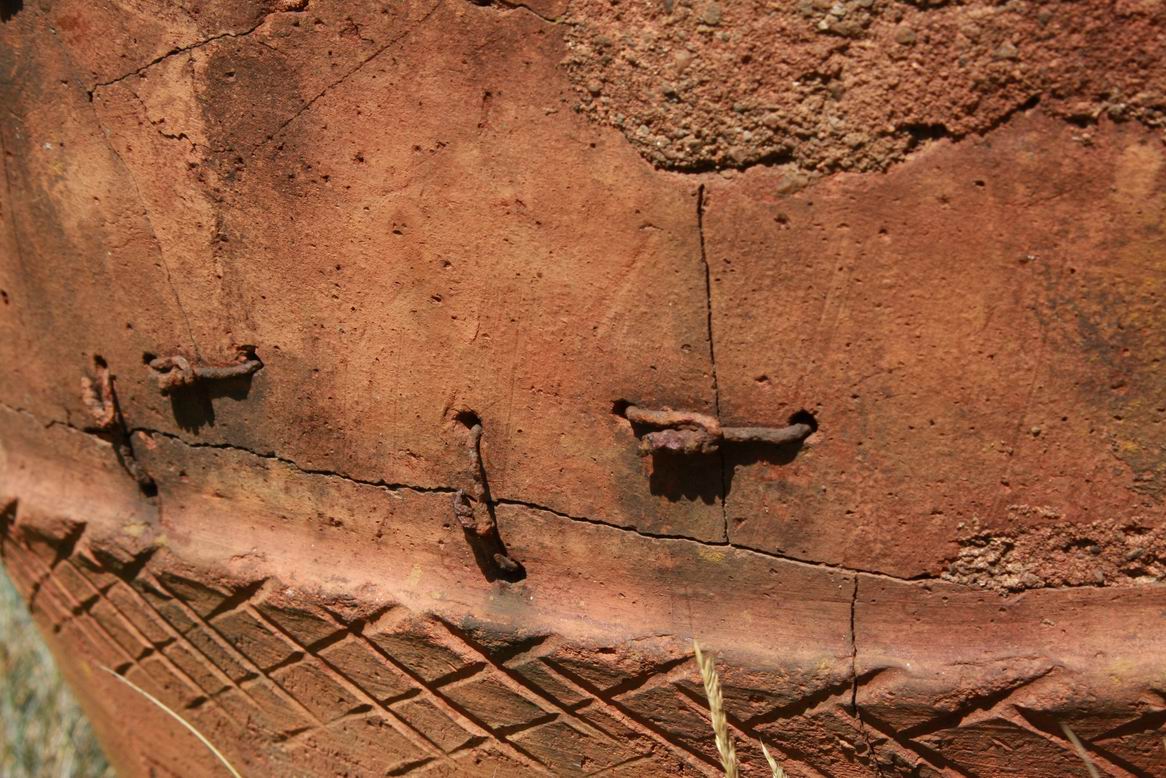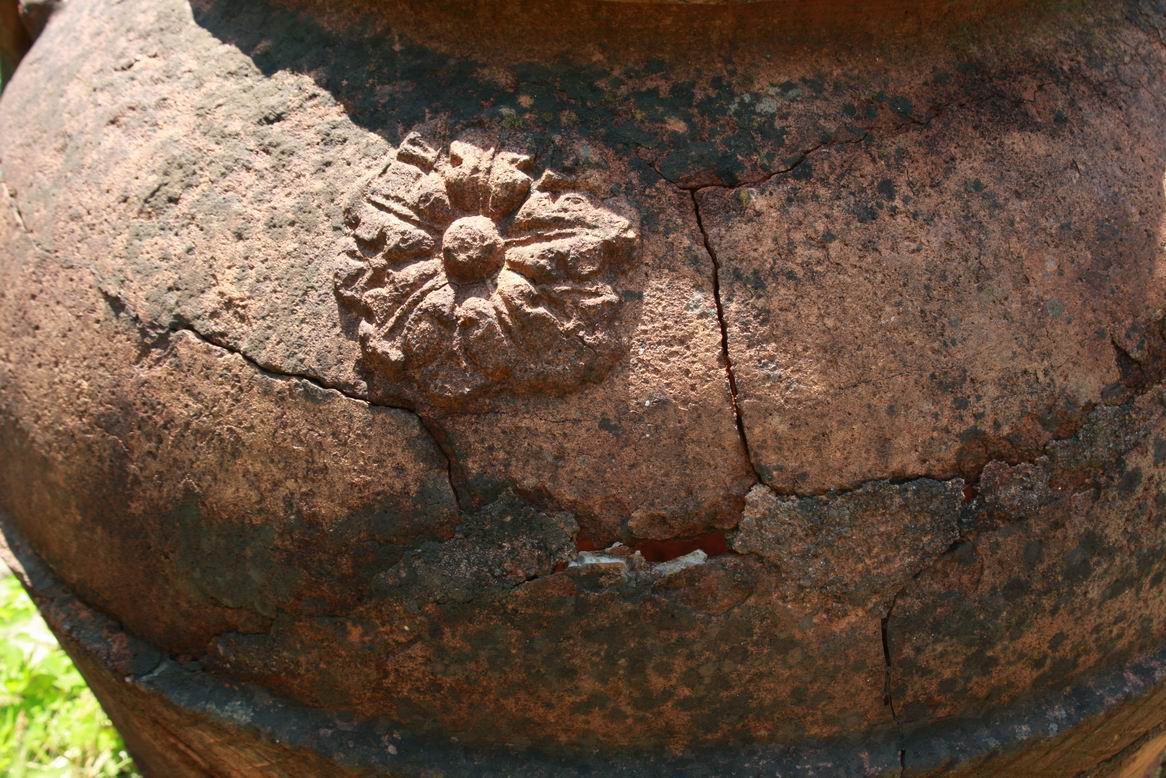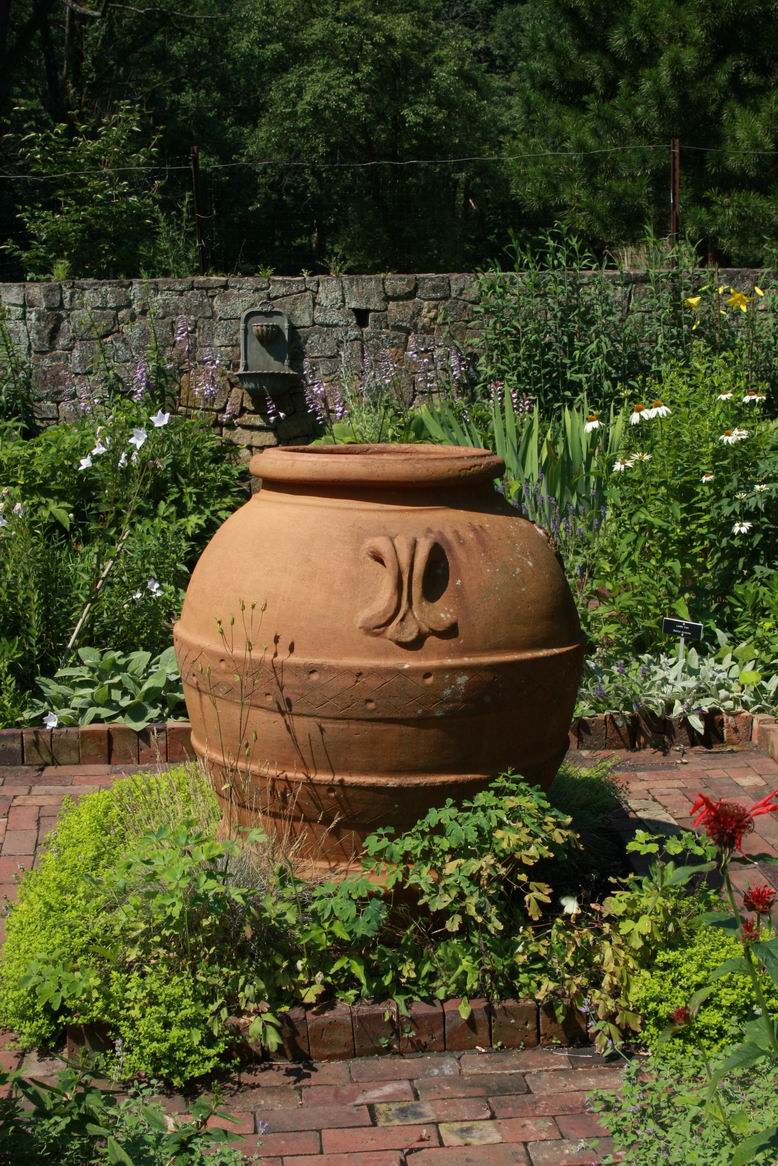 Welcome to the Fine Gardening GARDEN PHOTO OF THE DAY blog! Every weekday we post a new photo of a great garden, a spectacular plant, a stunning plant combination, or any number of other subjects. Think of it as your morning jolt of green.
Sign up to get new posts delivered to your inbox each morning so you'll always remember to take a look, or subscribe to our RSS feed. We look forward to sharing our garden travels with you.
R E A D E R   P H O T O S: We love featuring your photos, too. If you think you have a photo that we should share on the Garden Photo of the day, email us. Send hi-res images if possible. We'll only respond if we plan to use your photo.