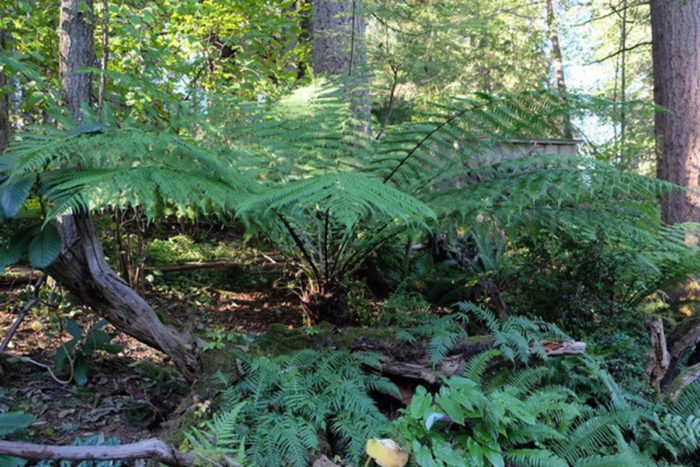 Brr! A sense of urgency surrounds the weather forecast in the Northwest. October is over, with its subtle reminders and soft colors of apricot and red. Winter is on its way. November announces itself with stringent tones and numb toes and fingers. It's time to be sure the plants you love are tucked away and prepared for winter. Many of us struggle to grow plants that are on the edge of our hardiness zone. The maritime climate in our region teases us with warm temperatures and no frost for several weeks into fall. Gardeners are always optimistic and can often fall prey to buying a plant that really shouldn't be expected to survive our winters. We really want to grow plants like bananas (Musa spp. and cvs., Zones 5–10 and Ensete spp. and cvs., Zones 8–10), citrus, nonhardy agapanthus (Agapanthus spp. and cvs., 8–10), dahlias (Dahlia spp. and cvs., Zones 7–11), cannas (Canna spp. and cvs., Zones 8–11), gingers (Zingiber spp. and cvs., Zones 9–12 and Hedychium spp. and cvs., Zones 8–10), nerine lilies (Nerine bowdenii and cvs., Zones 8–11), and tree ferns (Dicksonia antarctica, Zones 9–11). But then we are faced with a dilemma of what to do with them when the reality of winter sets in. Do we discard them by throwing them in the compost heap? Do we leave them in place and hope for a mild, dry winter and then act surprised when they don't survive? Do we practice zonal denial by attempting to insulate them from the cold, preparing them to survive, and protecting them when they emerge in the spring? I vote for the later option. To learn more, I went in search of some pioneers on the front lines of this practice of overwintering tender plants outdoors.
Overwintering tree ferns in this gardener's stumpery involves foil, blankets, fleece, and conifer boughs.
An amazing gardener, Pat Reihl tends her stumpery garden on Vashon Island off the coast of Washington. The stumpery is a throwback to Victorian times when fern collections were grown and shared with other gardeners in just one area. Pat's garden is a collection of hundreds of ferns with over twenty tree ferns. She has been growing them since 2006. In her travels to the UK, she has learned the best way to overwinter them. First, she wraps the trunk in foil and then in a blanket normally used for water heaters, which she tapes securely together. She tucks fleece around the crown of the fern to protect it. The fern fronds are not cut back but left standing to help maintain the air around the crown and keep the moisture from rotting into the plant. The last thing she does is add some conifer boughs to add a little more protection. She typically does this on Thanksgiving, and the wrapping stays on until the end of March or sometimes into April depending on the severity of the winter. Here is a great video taken by my friend Doreen Wynja that shows this process sped up. This method can be used for many types of plants that have a good core structure and maintain that structure through the winter.
This gardener uses string lights to warm up his tree fern in the winter.
Another overwintering expert, wood craftsman and gardener Mike Yates, has a different approach to overwintering his tree ferns. He wraps tree ferns with string lights and turns them on when the temperature dips below 30°F (–1.1°C). In his experience, the ferns are hardy down to 16°F (–8.8°C) with this method. When late frosts arrive in the spring, he adds a covering of leaves or garden fleece. Covering the crown of the plant with garden fleece can raise the temperature of the plant by 10° to 15°F (5.5° to 8.8°C). Mike will sometimes lose the fronds to a frost, but this usually doesn't kill the plants.
Potted plants are protected under overhanging roofs and trees.
Mike also tends to a number of other marginally hardy plants at this time of year. He grows limes, loquats, and various cacti in his garden. Perched on a bluff above the Bainbridge ferry terminal, his plants defy the winter weather. Potted Key limes are brought into the shelter of the porch during the coldest weather. Many different types of cacti are sheltered by large overhanging loquats, native madronas (Arbutus menziesii, Zones 7–9), and eucalyptus (Eucalyptus spp. and cvs., Zones 8–10) in a west-facing garden bed at the bottom of the bluff.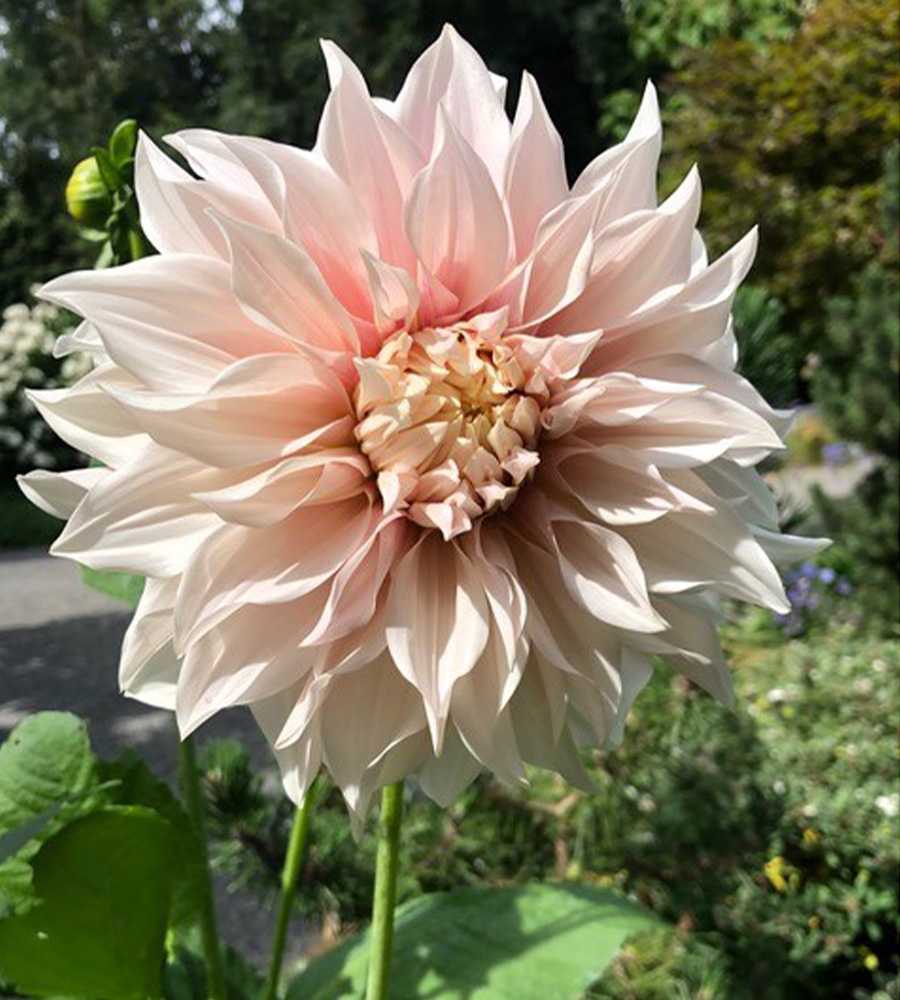 Small herbaceous plants need insulation but also room to breathe.
Treelike plants with strong structures are not the only ones that need protection. Nonhardy herbaceous plants like gingers, dahlias, nerines, agapanthus, and cannas can also be overwintered successfully. This is my favorite method: I cut two pieces of chicken wire about the size of the plant base. I create a dome with one piece and then secure it over the plant base with landscape staples. Then I add a layer of either leaves, small evergreen branches, or garden fleece. On the top I place the second piece of chicken wire, which I have also made into a dome. This piece is secured through the other layers with more staples. I usually leave this in place until there have been several 50°F (10°C) days in a row. Late spring frosts are the biggest danger. Don't use plastic, because the plant needs some water through the winter and the fluctuation in temperatures can be very extreme. Let me show you this process in the video below as I prepare my beautiful 'Café au Lait' dahlia for winter.
I have several plants that have already been covered like this, and I have more to cover soon. January and February are usually our coldest months in the region, so there is still time to protect the plants in your garden. Are you ready to begin planning your next purchase of beautiful, marginally hardy plants? I am.
—Susan Calhoun is the owner of Plantswoman Design in Bainbridge Island, Washington.