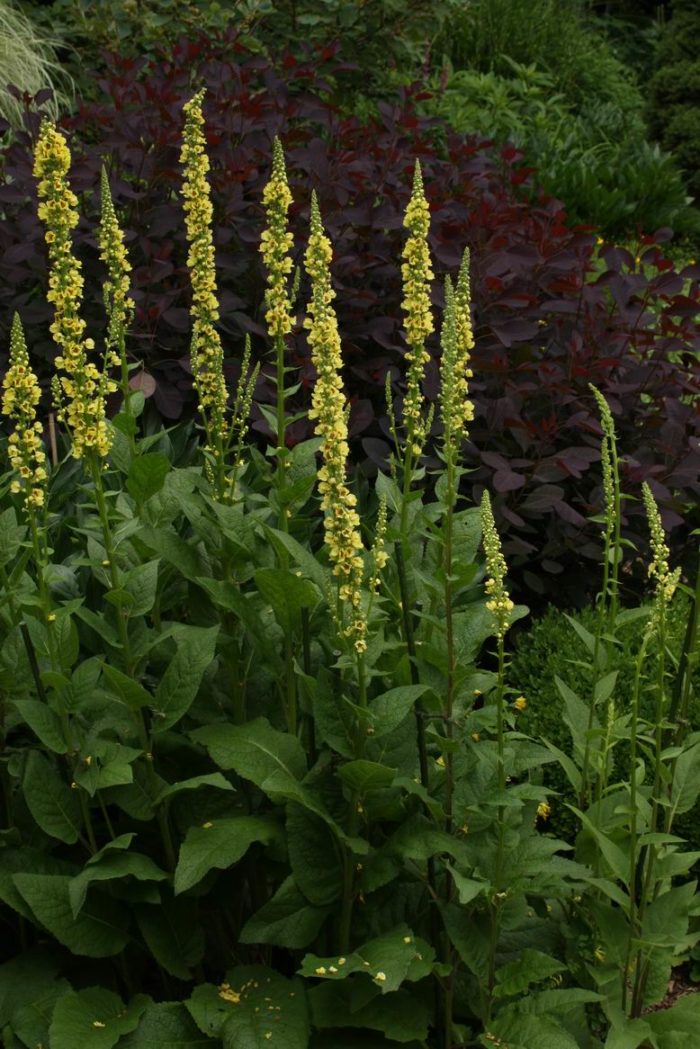 Here's a great plant combo from one of my favorite gardeners of all time, Sydney Eddison. Former Assistant Editor Kerry Ann Moore took this shot last summer while strolling around her garden. We're so lucky that Sydney lives less than 10 minutes from the FG offices, and we can visit with her and her adorable Jack Russell, Phoebe, throughout the season. When I emailed her to ask her about this planting, which includes a purple smokebush (Cotinus coggygria cv., USDA Hardiness Zones 5-9) and a yellow-flowered mullein (Verbascum chaixii, Zones 5-9) she said, "What appeals to me is the opposition in both form and color.  The shrub's habit of growth is essentially rounded or mound-like, while the spikes of mullein are narrow and vertical.  The colors offer the high contrast of complementary yellow against a background of red-purple. Harsh spring pruning of the smokebush produces fresh young foliage of a rich, vibrant hue that sets off the pale spikes of mullein.  But best of all, the mullein's feathery anthers are a perfect match with the leaves of the smokebush. Great likeness. Great difference. Great combination." We agree! Thanks, Sydney, for sharing your garden with us for over 20 years!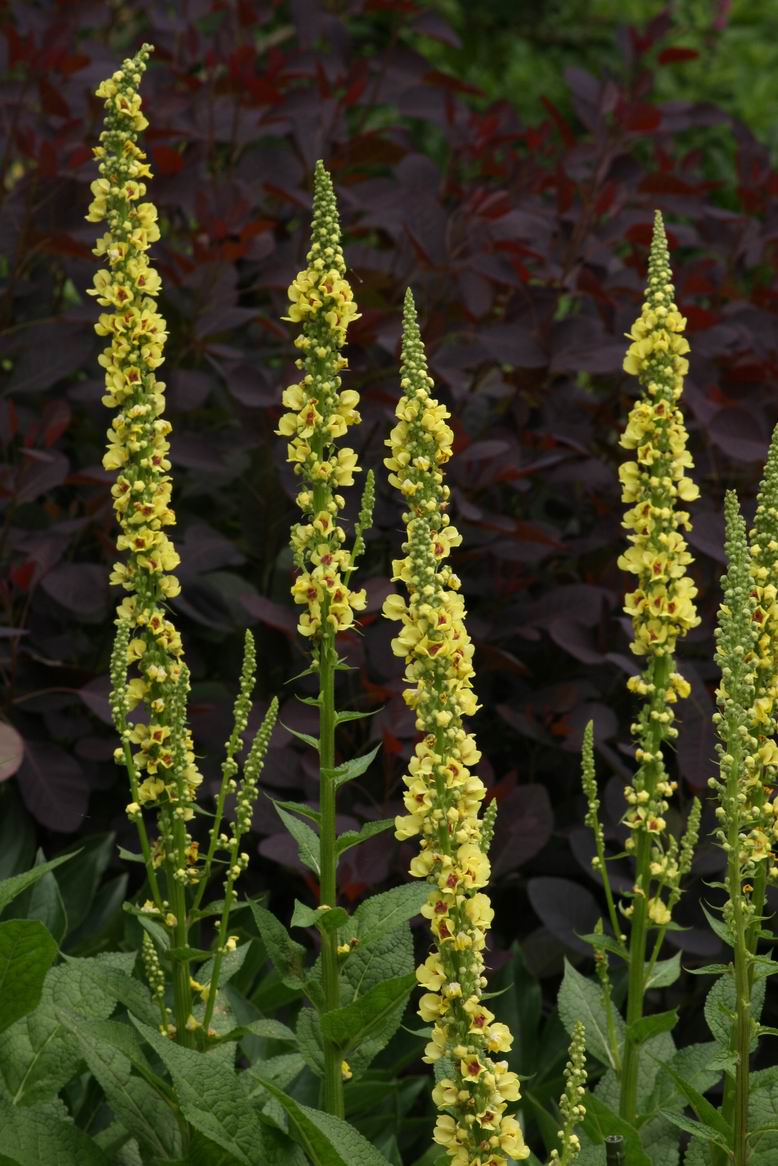 Welcome to the Fine Gardening GARDEN PHOTO OF THE DAY blog! Every weekday we post a new photo of a great garden, a spectacular plant, a stunning plant combination, or any number of other subjects. Think of it as your morning jolt of green.
Sign up to get new posts delivered to your inbox each morning so you'll always remember to take a look, or subscribe to our RSS feed. We look forward to sharing our garden travels with you.
READER PHOTOS: We love featuring your photos, too. If you think you have a photo that we should share on the Garden Photo of the day, email us. Send hi-res images if possible. We'll only respond if we plan to use your photo.