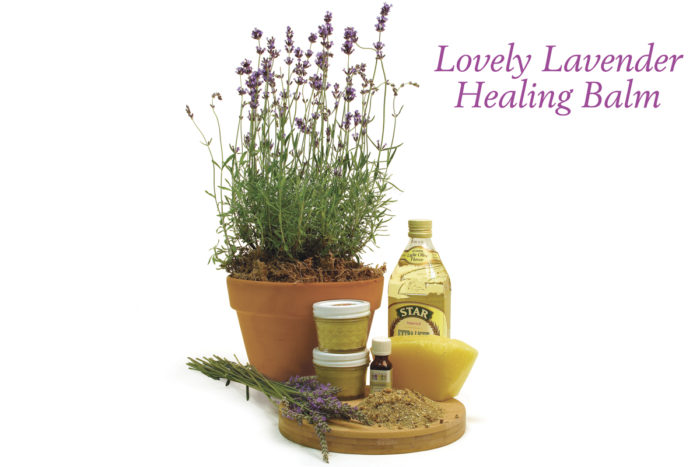 To a diehard gardener, rough, beaten hands are a badge of honor. But by the time fall rolls around, enough is enough. The garden is put to bed, and your body is tired. It's time to rejuvenate, and what better way to soothe your battered skin and chapped lips than with a homemade herbal balm scented with herbs from your garden?
The ingredients are relatively inexpensive, so you can afford to experiment with different combinations of herbs and essential oils. It's all natural, too, with simple ingredients that you can pronounce and that you can find in your local health-food store. Making an herbal balm is a great winter project and a wonderful way to enjoy the bounty of your garden.
What you need
Yields enough to fill four 4-ounce jelly jars
2 cups light olive oil
1 cup dried herbs, such as lavender, rosemary, mint, lemon verbena, or chamomile
15 to 20 drops essential oil
1¼ cups grated beeswax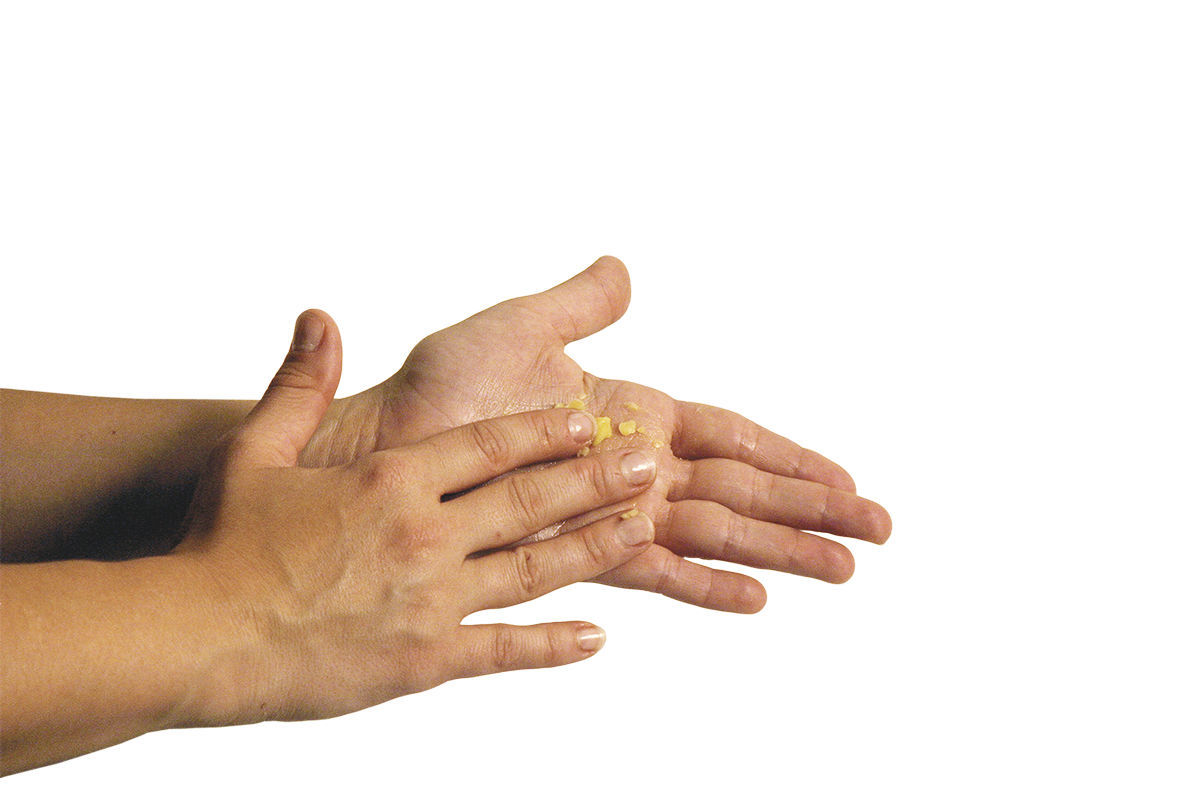 Directions

1. Gently heat the olive oil and herbs in the top of a double boiler over simmering water for about 15 minutes. For this batch, we're using dried lavender and chamomile.

2. Strain the oil into a small bowl, and discard the herbs. Return the oil to the double boiler.

3. Add the essential oil. Lavender oil will give this blend a pungent kick. The oil you choose, however, doesn't have to match your herb.

4. Melt the beeswax in the oil mixture until it disappears completely. Grating
the beeswax first makes this step lightning fast.

5. Test the consistency by dipping a spoon into the mixture and letting it set away from the heat for a few minutes. If it's too soft, add more beeswax; if it's too hard, add more olive oil.

6. Pour the warm balm into clean jars, and let it harden. Cap the jars after the balm has cooled. Enjoy!
Dress it up!
Homemade herbal balms make thoughtful gifts. Search out fancy jars and tins, then decorate them with cloth, paper, raffia, or hand-printed labels to personalize your creations.