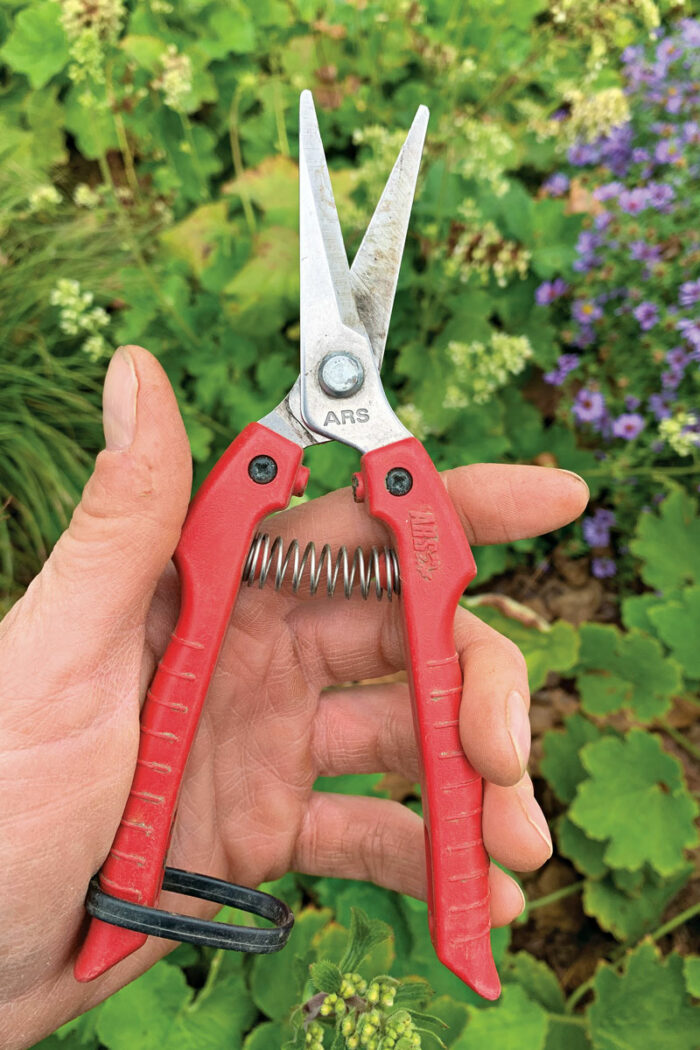 Anyone with a cutting garden needs a good pair of pruners. These 7-inch floral shears are perfect for when you need something a little smaller and less bulky than Felco pruners. Their total length is about 1½ inches less than the average bypass pruner, which means they can be comfortably stowed in your back pocket. First designed for snipping fruit stems, these floral shears are now widely used by florists and cut-flower growers. Since the long, thin blades make it easy to maneuver within dense plants, they work best for harvesting flowers with delicate stems. They are also great for harvesting microgreens and herbs, or anything that has more-tender stems than the average plant.
—Michele Christiano
Source: johnnyseeds.com
Price: $30.23
---
Michele Christiano has worked in public gardens for most of her career. She lives in southern Pennsylvania.
---
Check out these other expert-picked garden tools: