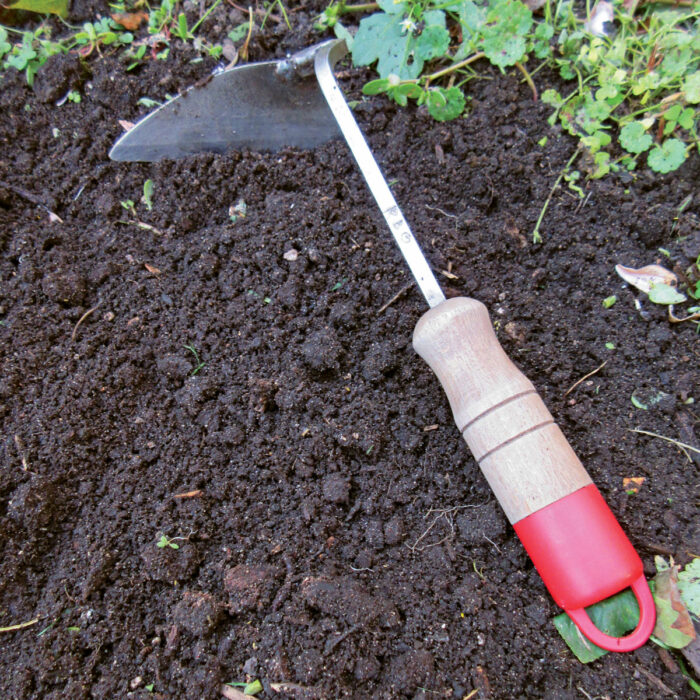 I've worked with other professional gardeners for over twenty-five years, and a tool that continues to be a popular part of our weeding arsenal is the Nejiri Gama hand hoe. Made in Japan, this lightweight tool with a hardwood handle will have a long life in your tool collection. It's wonderful for scraping up shallow weeds. The 5½-inch hardened steel blade skims just under the soil's surface. The deepest-rooted weeds require a different tool, but this well-balanced hand hoe is particularly effective with early weed growth. The blade, which should be kept sharp, cuts best with a pulling motion. This hoe is compact, at only 10½ inches in length.
—Mark Dwyer
Source: gardentoolcompany.com
Price: $19.20
---
Mark Dwyer, former director of horticulture at Rotary Botanical Gardens in Janesville, Wisconsin, now operates Landscape Prescriptions by MD.
---
Check out these other expert-picked garden tools: