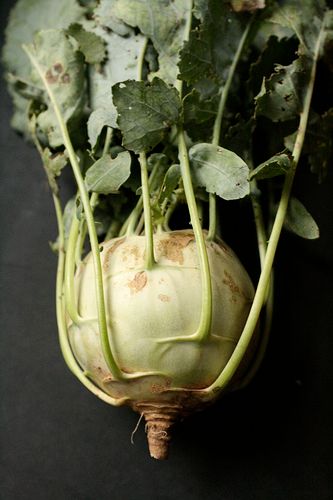 While chasing my runaway dog to the park I ran into a neighbor whose home is placed at the street corner in our suburban neighborhood. We talked about plants, home-grown veggies and the like. She shrugged her apology, "I wish I could have a vegetable garden, but we just don't have the space and everything is landscaped…sooo." I saw what looked like remorse in her eyes. Cynical me wasn't buying it.
It's sad really, that people honestly think they can escape me that easily. It's so not gonna happen. I looked around her broad, horseshoe shaped yard. It was, indeed, beautifully landscaped. There was a turf so manicured I still can't be sure it wasn't actually carpeting. Lovely lace-leaf Japanese maples, stunning hydrangea, fine ornamental grasses, and friendly daylilies made her yard a pleasure to be in. It was eye-candy for sure…but just one more step would take it to Eden level.
"Oh, I don't know…" I said as I surveyed my mark, "why can't you just tuck the veggies right in with the landscaping?" Now, If you haven't tried that line on someone yet, you really ought to. The tickle you get inside is indescribable as you watch their eyes dart about looking for an escape or at least a good reason why they "couldn't possibly…". Now, don't get me wrong, I'm not suggesting that my neighbor thinks food crops are common (therefore beneath her yard) or anything. In fact, I knew her to be someone who loved plants and had seen her out here tending the landscape herself; she had no fear of the dirt.
Almost any vegetable, herb, or fruit can be used in edible landscaping
The problem with food crops is the aesthetics thing. That is, she didn't think corn stalks would enhance the front walk the way the bronze maples did. She's probably right. But leeks, lettuces, cabbages, and bush beans would look wonderful. Cucumbers trained up a trellis on a fence would add interest. Kale is handsome, and chives add a delicate look. If she liked interesting plants, she could go for artichokes or the alien-looking kohlrabi. Do I even need to mention strawberries?
Bell, banana wax, and jalapeño peppers are more great choices for edible landscaping. I reminded her of the charming blueberry bush, dwarf orange and pear trees. Also, columnar apple trees, which were bred for suburban situations. As my list grew, she stopped looking around and asked questions instead. I hadn't even gotten to the herbs!
Sage comes in gorgeous colors not to mention textures. Basil and rosemary smell delicious as you brush past them. I mentioned fennel, oregano, dill, cilantro, parsley, and fern-like tarragon. Because she was a gracious captive audience, I felt I also owed her my token beneficial insect lecture and explained how her lovely flowers would benefit her crops. By this time, I had released my dog, and all three of us walked around her front yard discussing possibilities. She mentioned that she had always wanted an herb garden.
I have no idea if she'll plant edibles alongside her ornamentals or not. I only know that I had her thinking about it. Proving once again that no yard is safe around me. I'm okay with that.
I can only hope that when my dog lifted his leg and peed on her azaleas that it wasn't a deal-breaker.