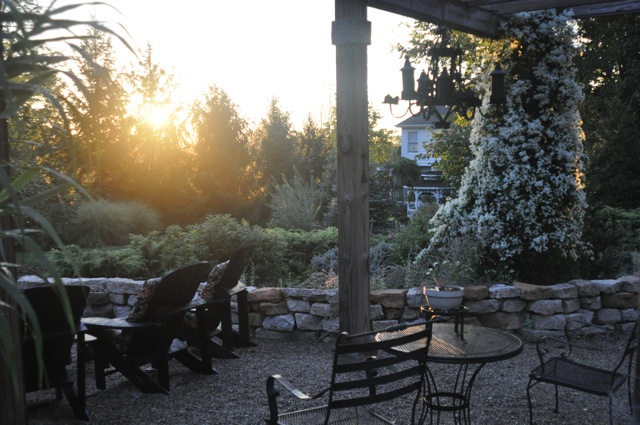 Today's photos are from Gregg and Kindra Bolsinger in Cincinnati, Ohio. Gregg says, "My wife and I garden in suburbia, on a one-acre lot. Our lot started as the typical builder lot; pretty flat, grassy, with a small stand of wild locust and hackberry trees.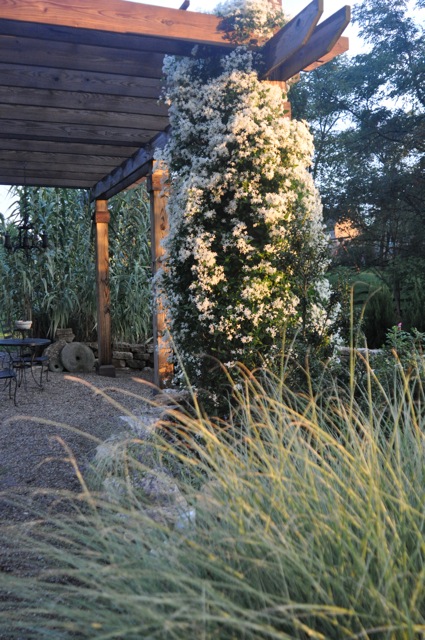 We're in Cincinnati, zone 6. Like many gardeners, we have been forced to co-exist with the increasing deer population. We lose a few small trees, perrenials and countless blooms from various plants every year. Every trip to the nursery is a mental exercise of "now, what plants are deer resistant?" It's not uncommon to see a half dozen deer roaming at dawn or dusk around the neighborhood.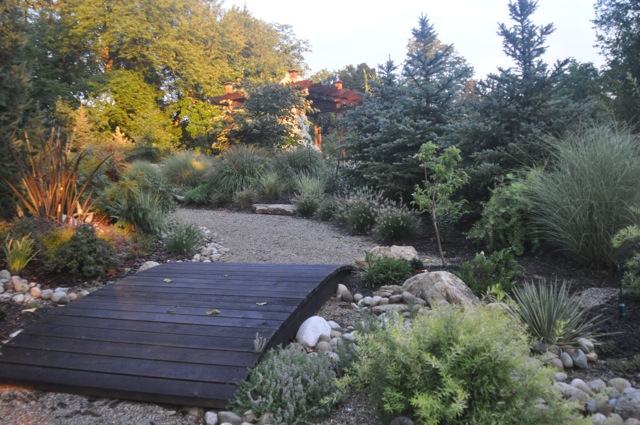 However, what distinguishes us from many typical gardeners is that we truly enjoy the deer. How can you not appreciate a 110-200-pound animal that somehow raises a family in your backyard? They're beautiful to watch grazing in the yard (the beds, not so much!) and can stop me dead in my tracks as I catch a glimpse of one from the window. For the past 5 years we have had fawns born in our yard. It's always a surprise to discover them, and usually it's when we've been working in the yard only to discover them a few yards away.
Anyway, I thought everyone might enjoy the other side of a nice garden; one in harmony with the deer, and not a fortress or aromatic barrier against them. It's taken us about 7 years, but deer resistant gardening can result in a nice looking garden. Included are our 2012 season of new fawns, an unidentified tree frog/hackberry bark (Can you find it?) pic, a sweet autumn clematis(20′ tall), and finally, a pic of my wife posing at our new 'bridge' with Haley, our rescue dog."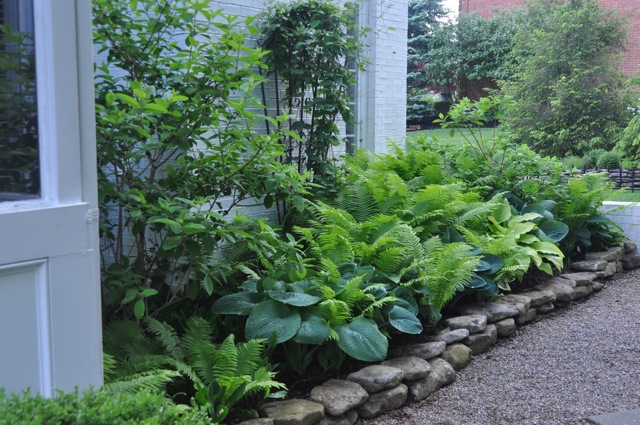 Gregg, that bark photo had me stumped for a minute! Before I read you email, I thought you were just sharing some interesting bark! So cool, and your garden is just gorgeous. The fawns, as much as I hesitate to say it, considering the typical gardener/deer relationship, are incredibly cute. And I have a feeling that Tractor1 will approve of this post…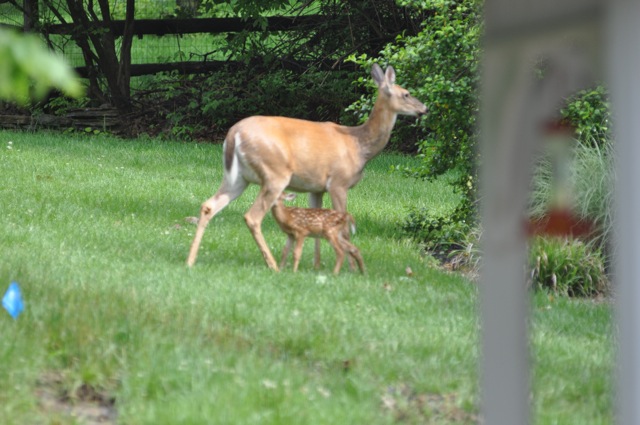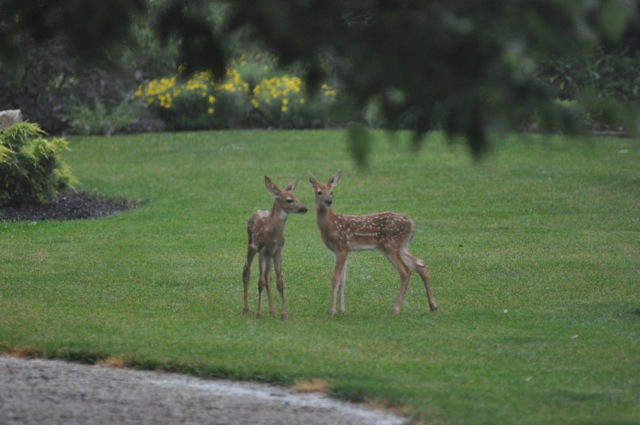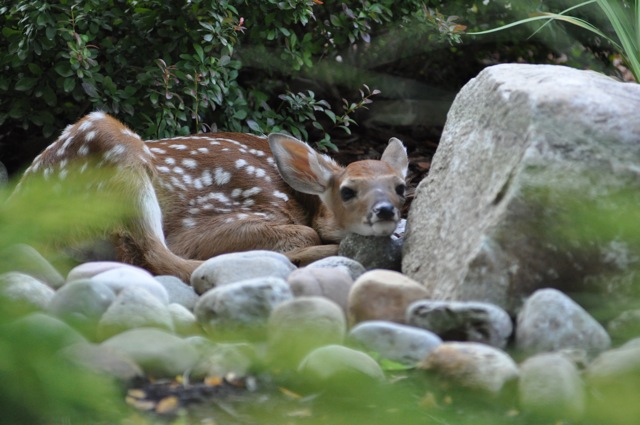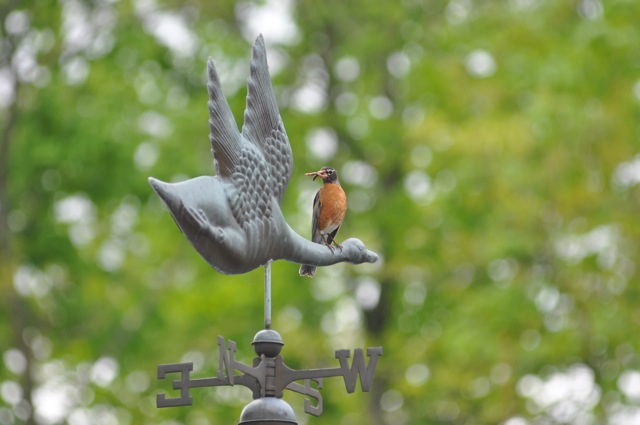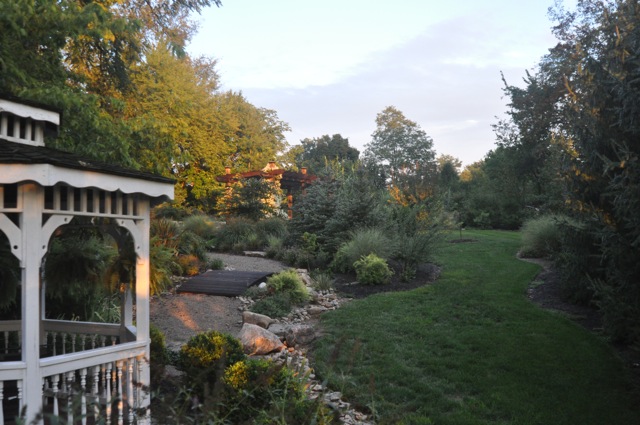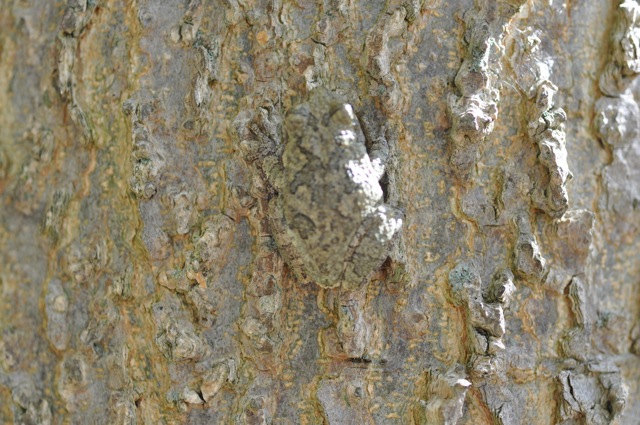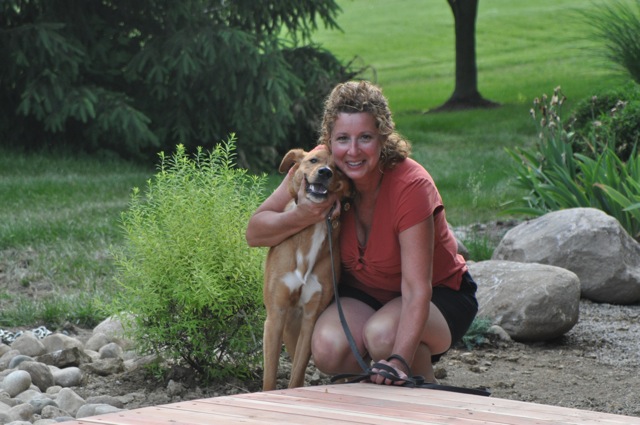 Want us to feature YOUR garden in the Garden Photo of the Day? CLICK HERE!
Want to see every post ever published? CLICK HERE!
Want to search the GPOD by STATE? CLICK HERE!

**Check out the GPOD Pinterest page, where you can browse all the post in categories…fun! CLICK HERE!**