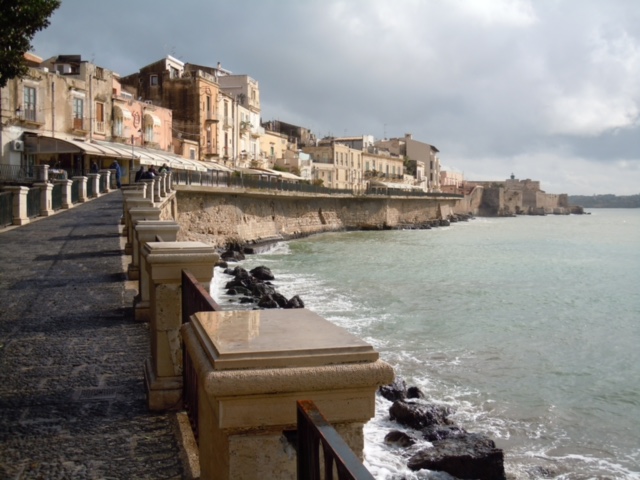 Greetings, GPOD. I am Jan Le Clair from Kingston, Ontario. My garden has been featured before. Today I am submitting on-the-road pics. I have now traveled twice to Sicily for long stays. Today, I thought a few general pics from the eastern side of the island would be something readers might enjoy these winter weeks. Oh, to travel once again!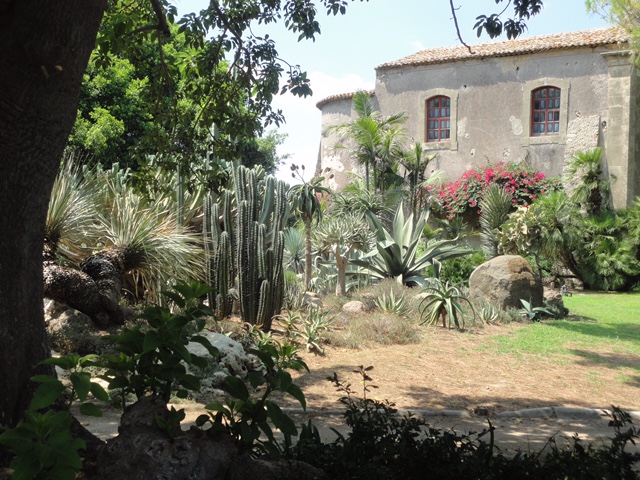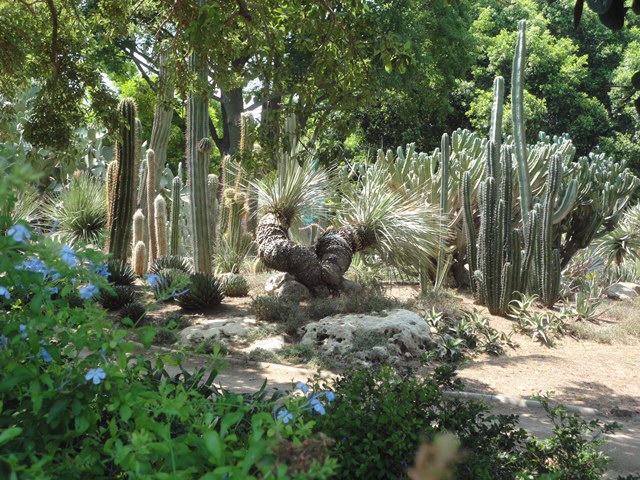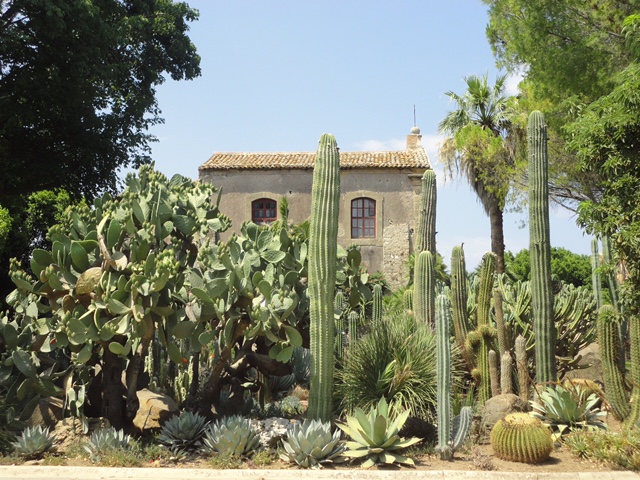 This first grouping is from the estate of the Paternò Marquis in Castello di San Giuliano, between Catania and Siracusa (Syracuse). The marquis and his late wife Fiamma Ferragamo (best known as principal designer of the Ferragamo shoe label) spent several decades renewing the gardens. What a treasure.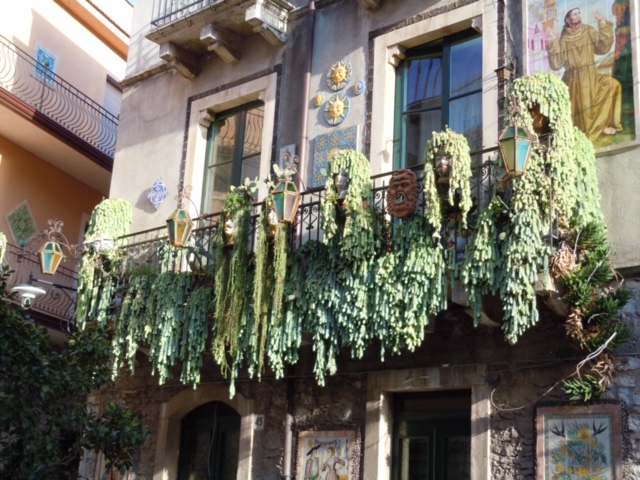 This second grouping was taken on a day trip to Taormina, where 'i famosi' gather every year for the film fest. Balcony gardens here were fun as well as beautiful. The famous aristocratic head planters are seen all over the island.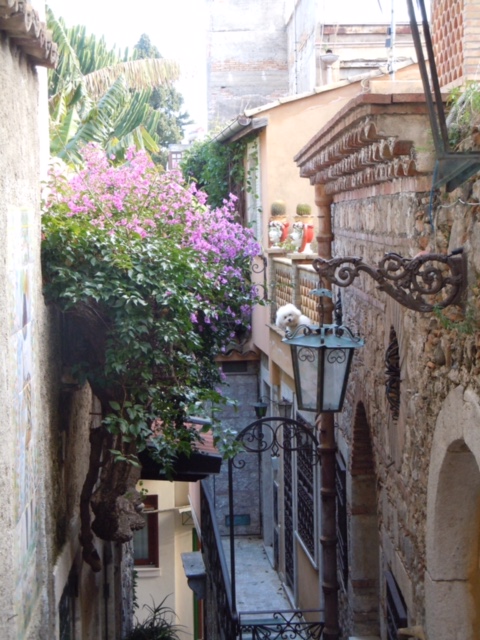 I was so caught up in the beauty of the spilling bougainvillea in this picture that I didn't see the little white puppy poking his head into the picture until we were back at our lodgings later in the day.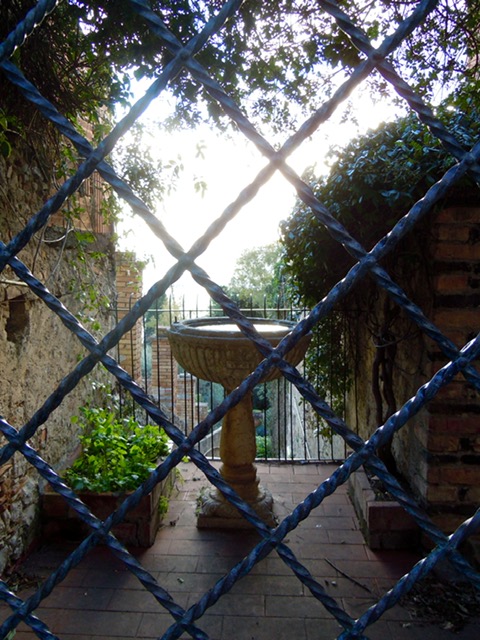 A gorgeous water feature is tucked into a quiet alcove.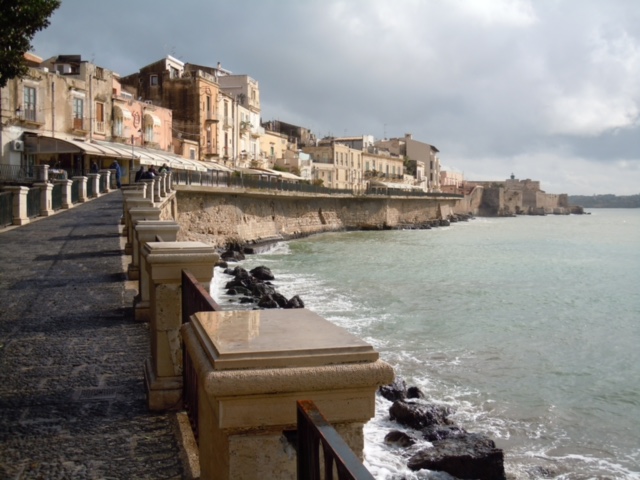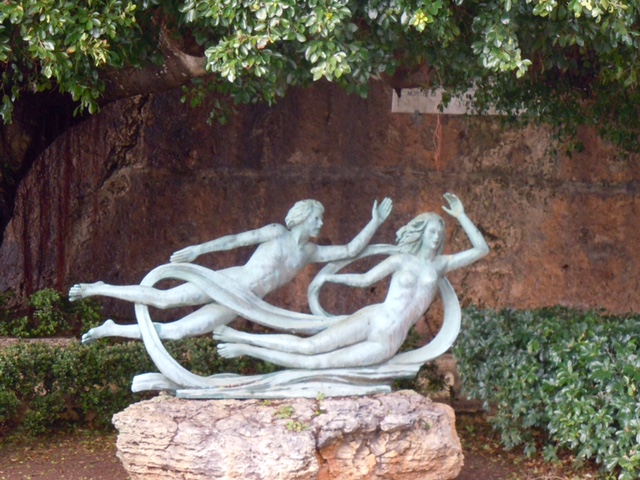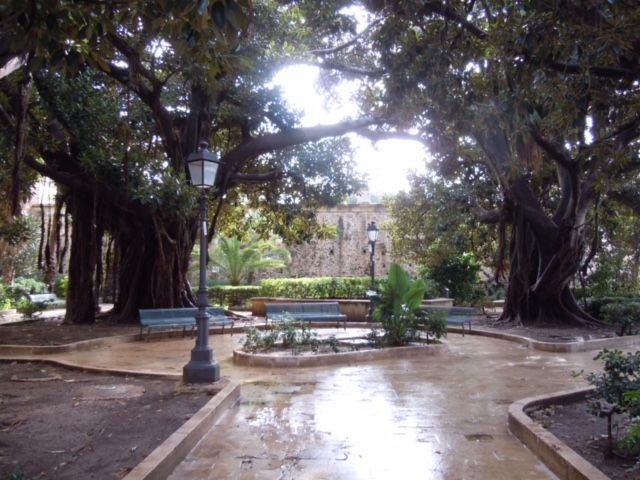 This final grouping was taken on one of my daily walks around Ortigia, on la lunga tangenziale, or the ring road and walkway surrounding Ortigia. The "aquarian" sculpture as I called it, greets you just before you head into a beautiful public garden area with benches. One can only imagine stopping here on a blisteringly hot summer day to pause in the shade, catch an ocean breeze, and also to sample some gelato, granita, or—if you are adventurous—the cold salted lemon drinks available from local kiosks.