Today's photos are from Glenda Curdy. She says, "I have always loved being outside in the dirt from the time I was a small child. I am a self-taught gardener and love foliage versus flowers. I am a bird lover also, so many of my plants are planted with birds in mind, especially hummingbirds.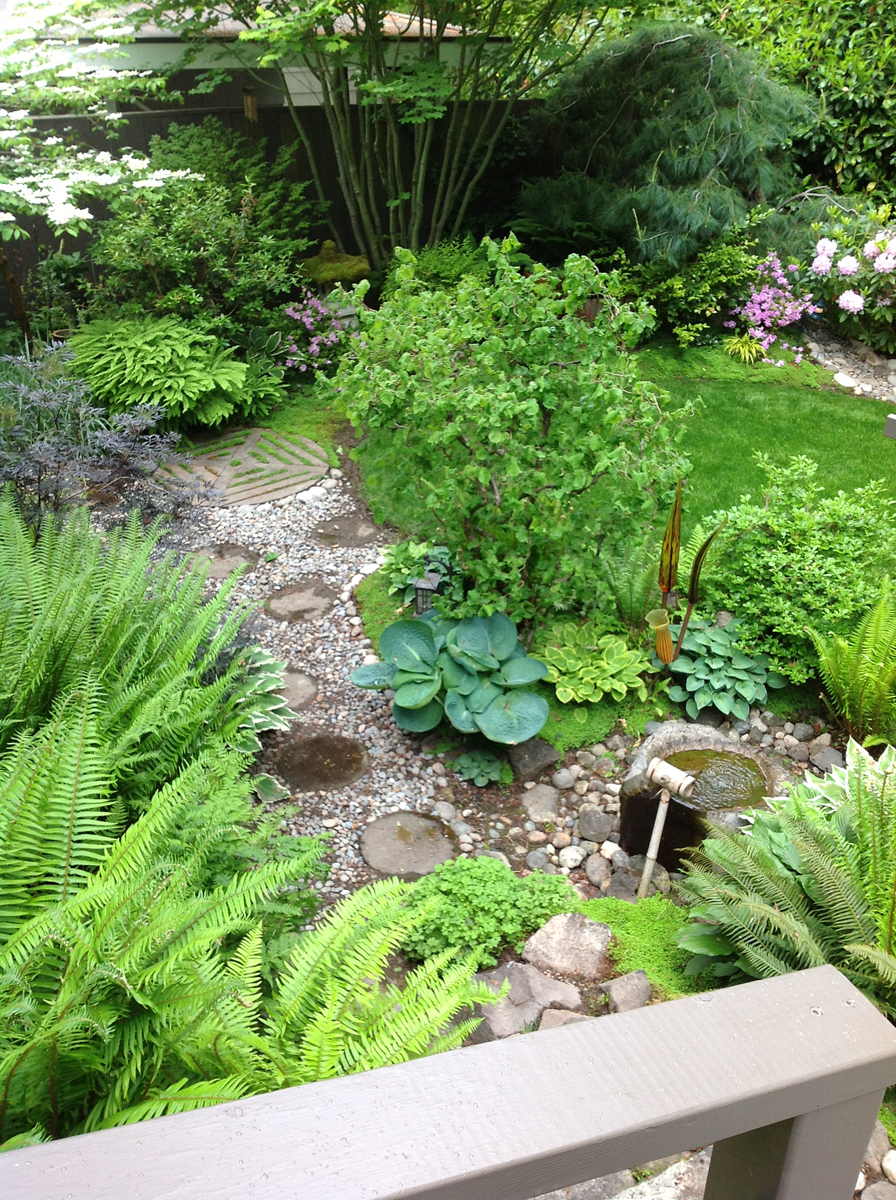 "My gardens have been evolving in this yard for about twenty-four years. If something doesn't work I simply move it. I don't take myself too seriously when it comes to gardening. If I can't remember a plant's name, oh well. I own a business and several of my plants have come from my customers–how wonderful to walk around the gardens and think of each person who has helped shape my landscaping.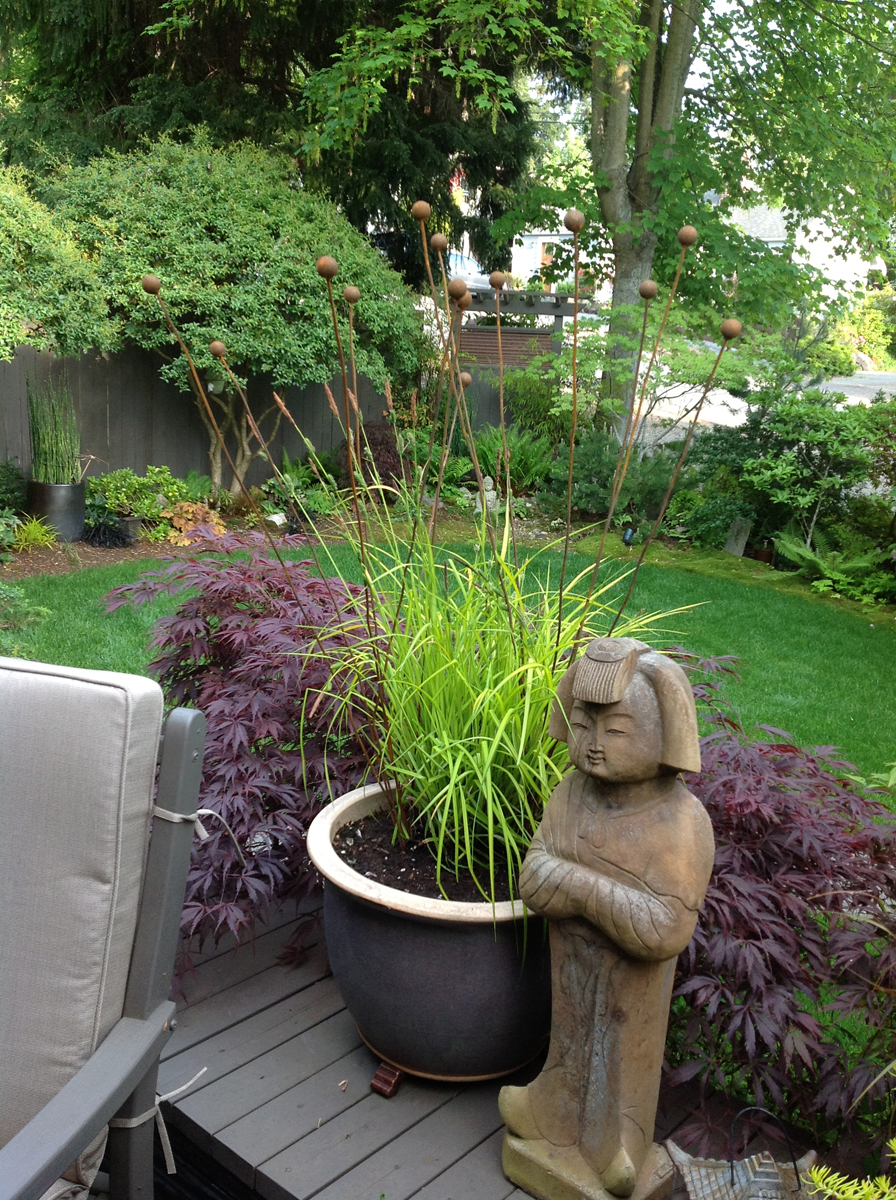 "I also enjoy the Asian influence in my gardens so I designed most of the wooden structures and Don built them with a little help from me. We are always coming up with new ideas to make our gardens our very own. In the back we originally had a small pond but we took it out and put in the rock feature with the bamboo spout. I planted heavily around it so the birds feel safe and protected while bathing. This may be my favorite feature in our back yard. Nothing feels better to me than a great day working in the garden, backache and all when I'm done. Pure joy."
It shows, Glenda. Your garden is wonderful!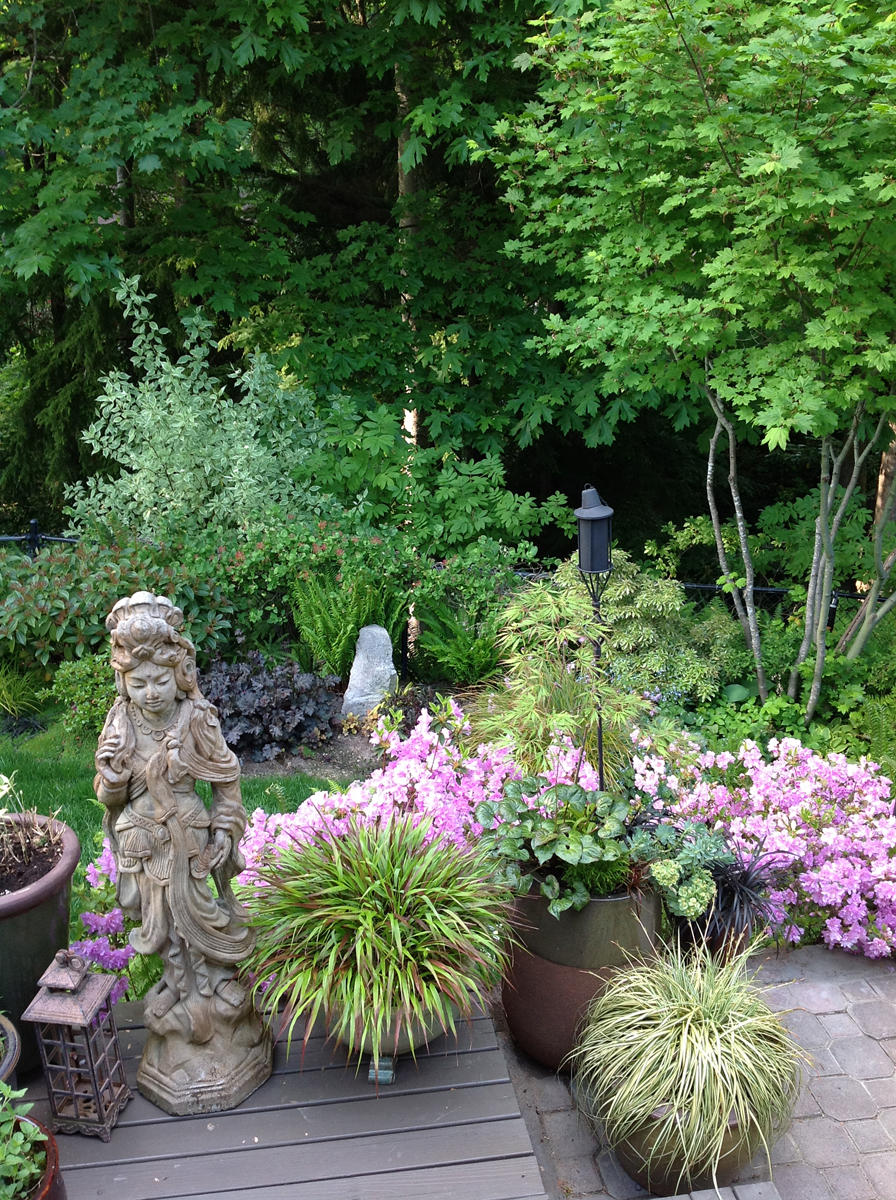 ***I'm getting so many great submissions, but I can always use more! Dig out your cameras, take a big long walk around your garden, and SEND ME PHOTOS! I love having more than I could possibly process to choose from. Thanks!!***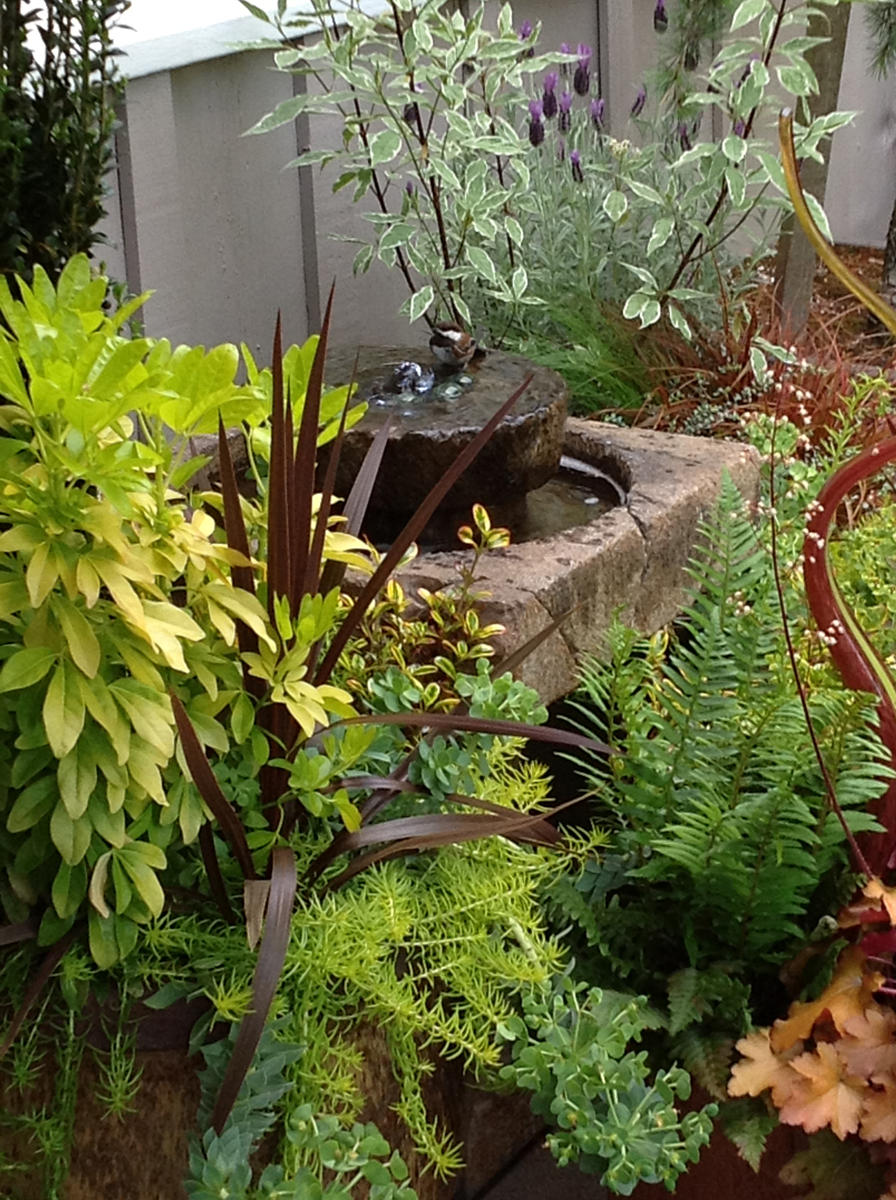 ***One more thing…..have you always wondered what your fellow GPODers are like in person? Never thought you'd get a chance to meet them? Check this out…. While the GPOD isn't officially a taunton forum, it's close enough, and I wanted to extend the invite. Anybody at all interested? I'd be willing to search for some gardens to tour…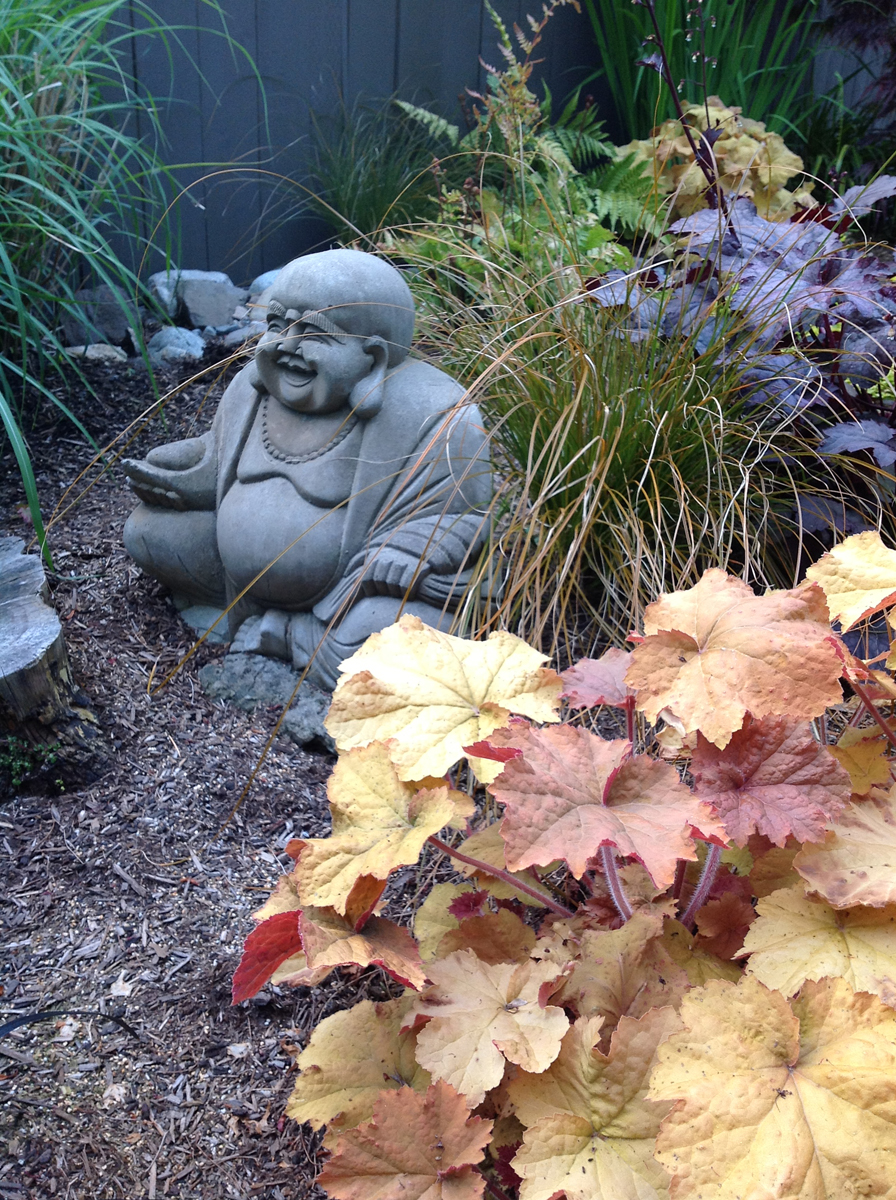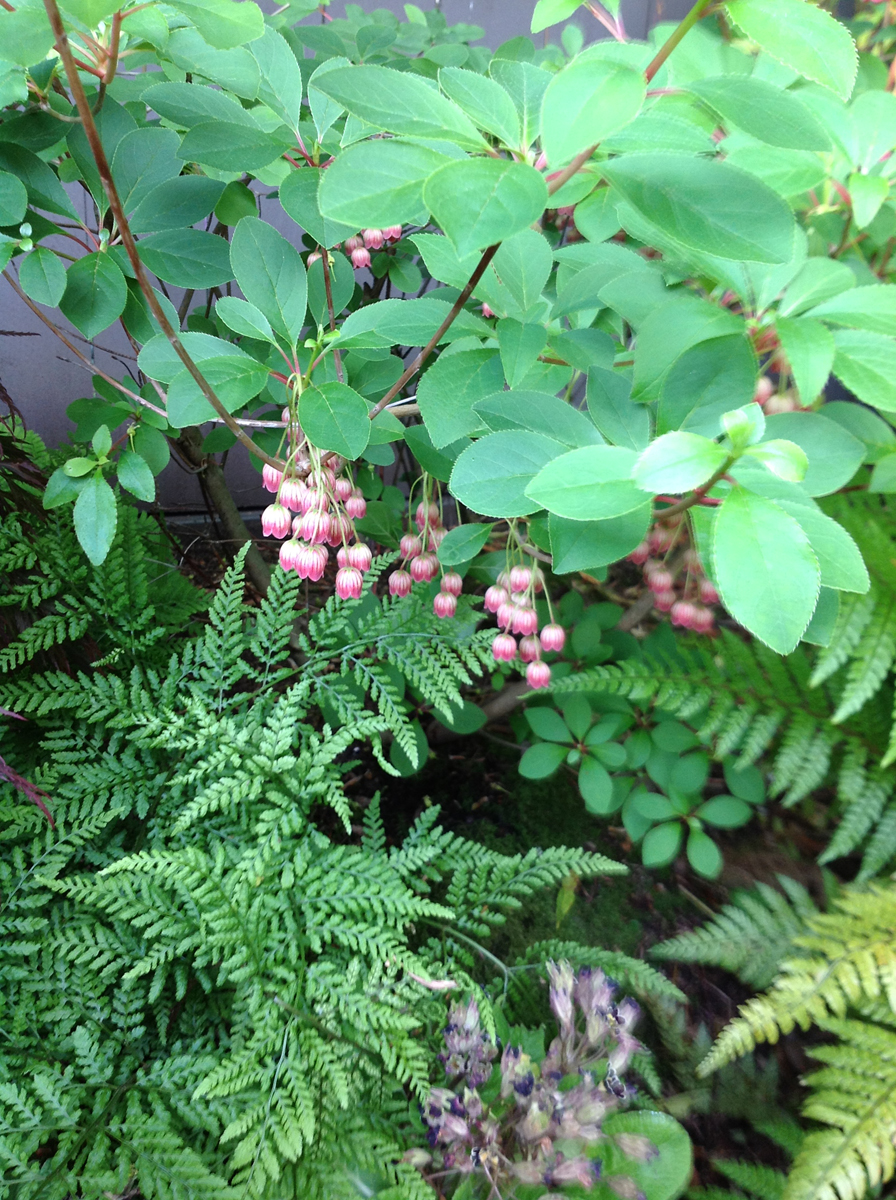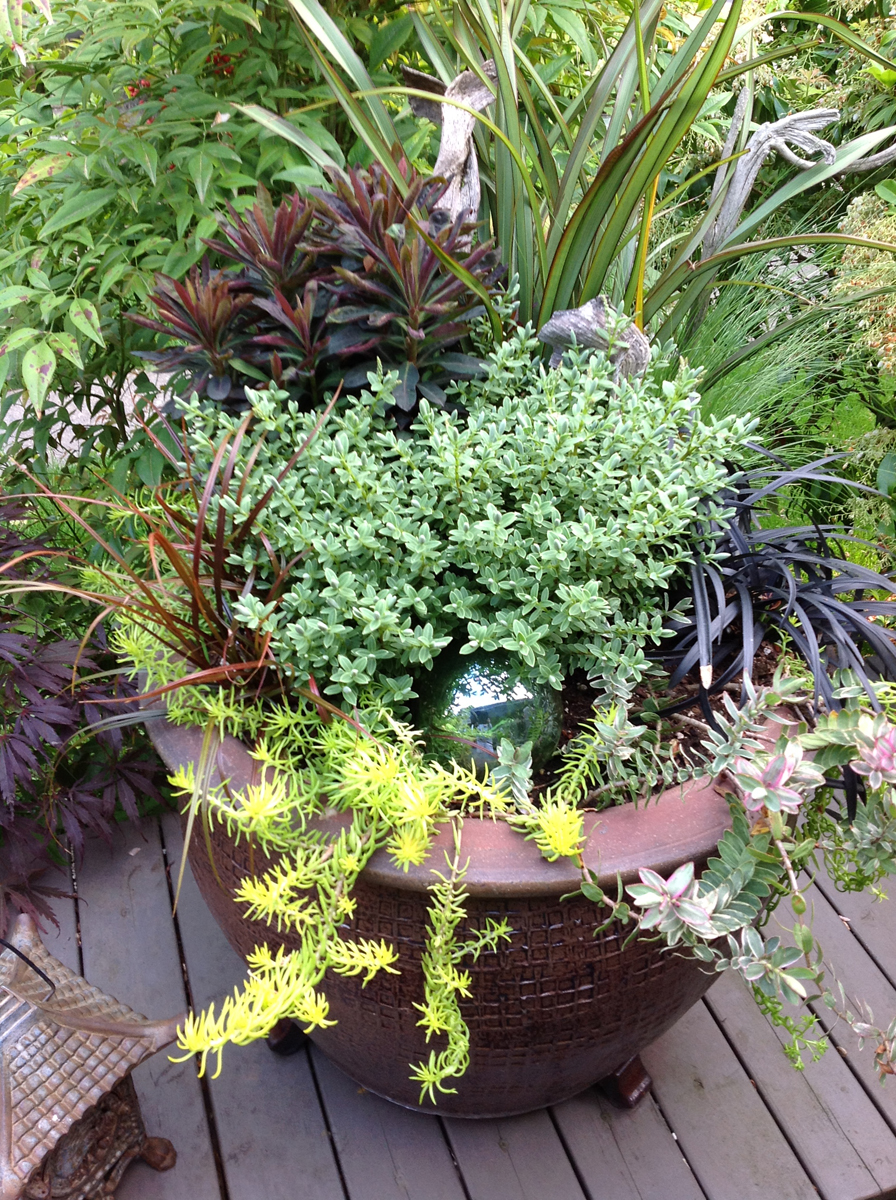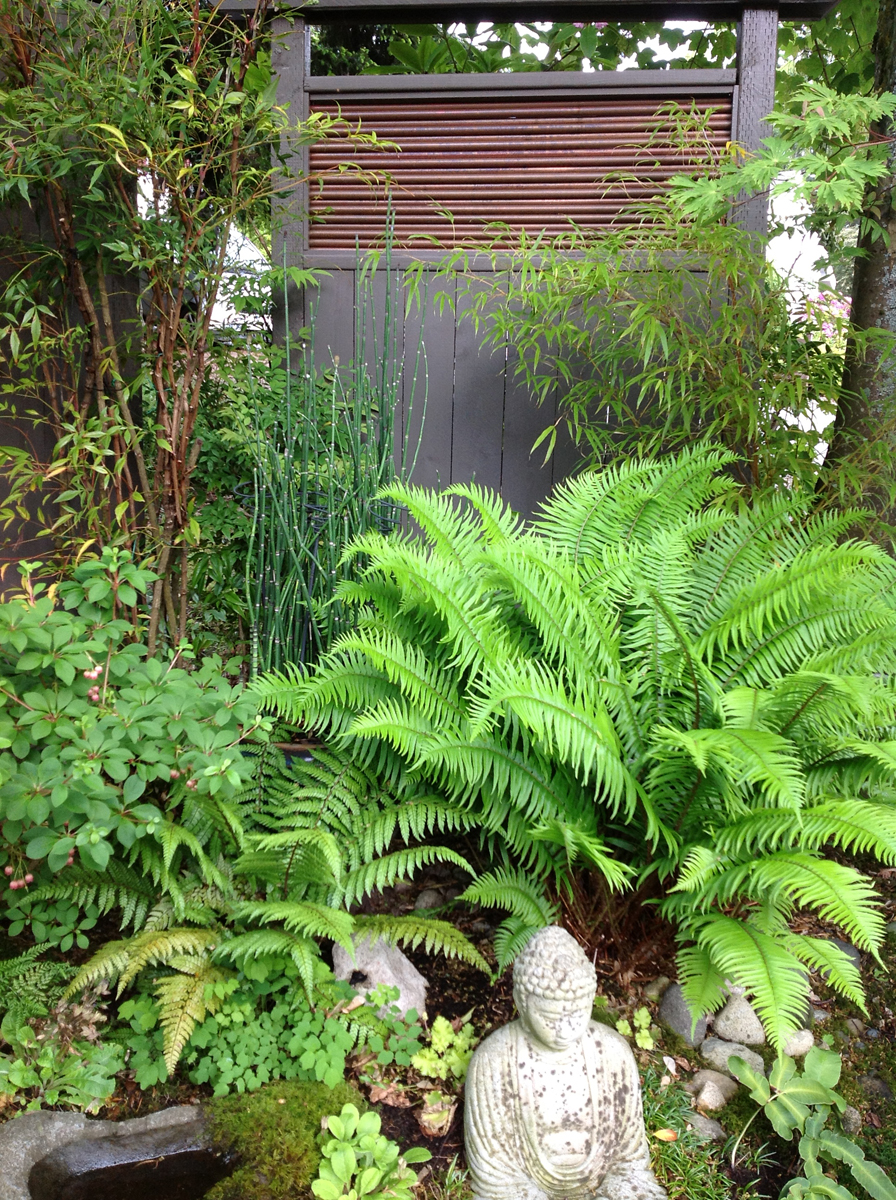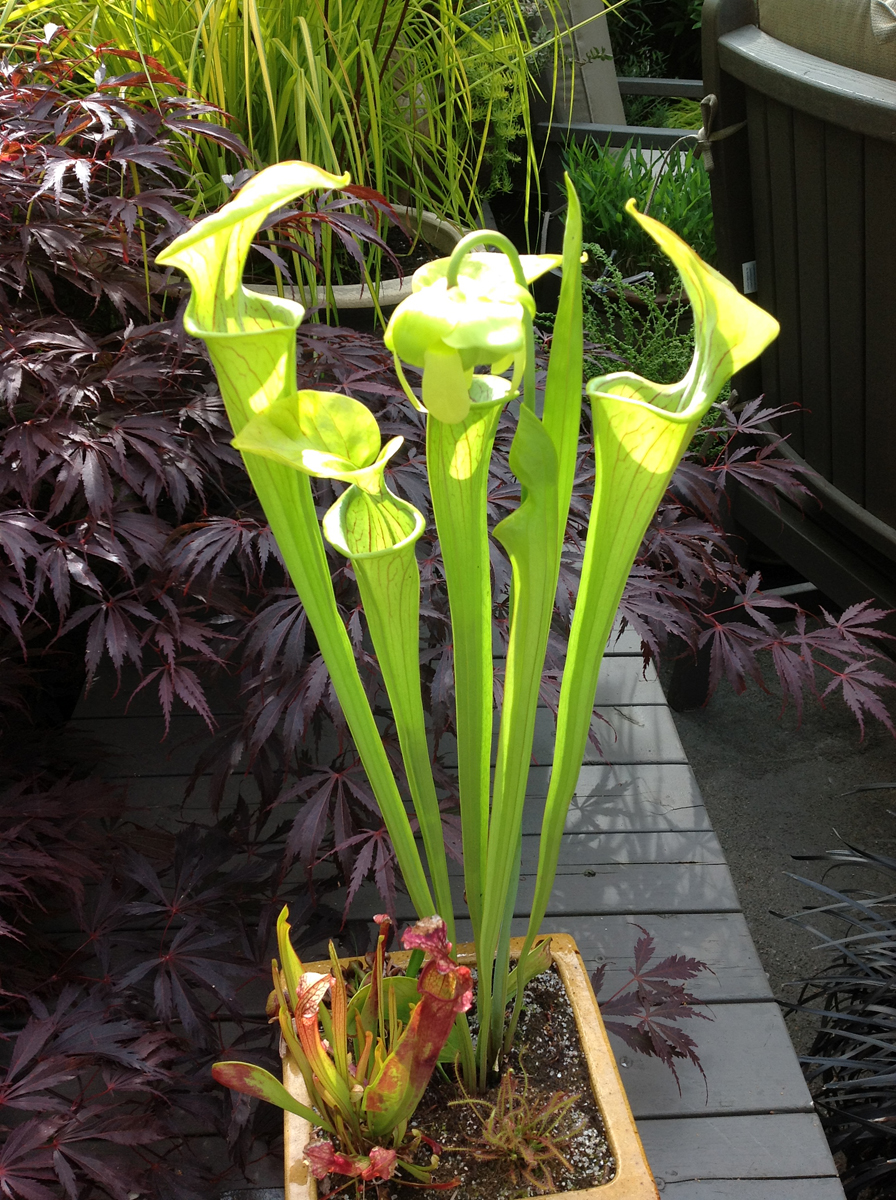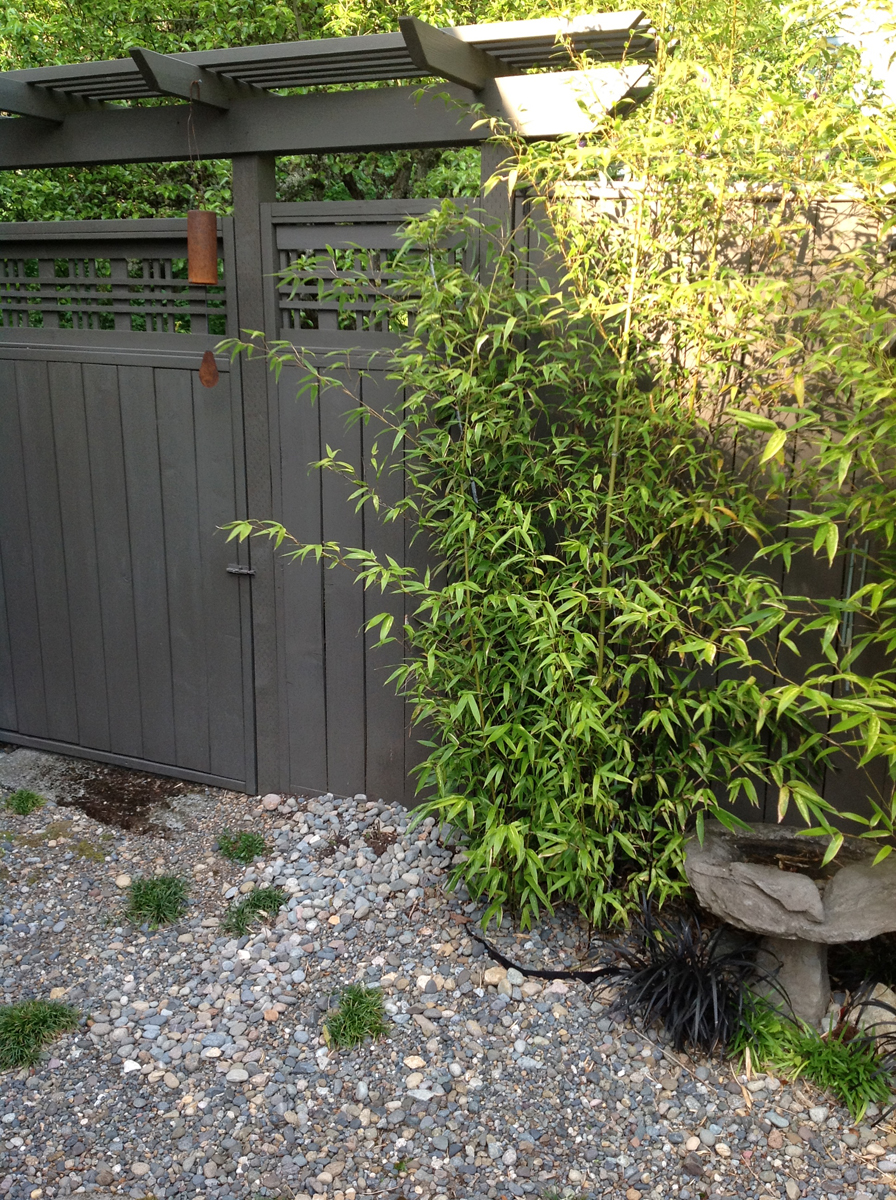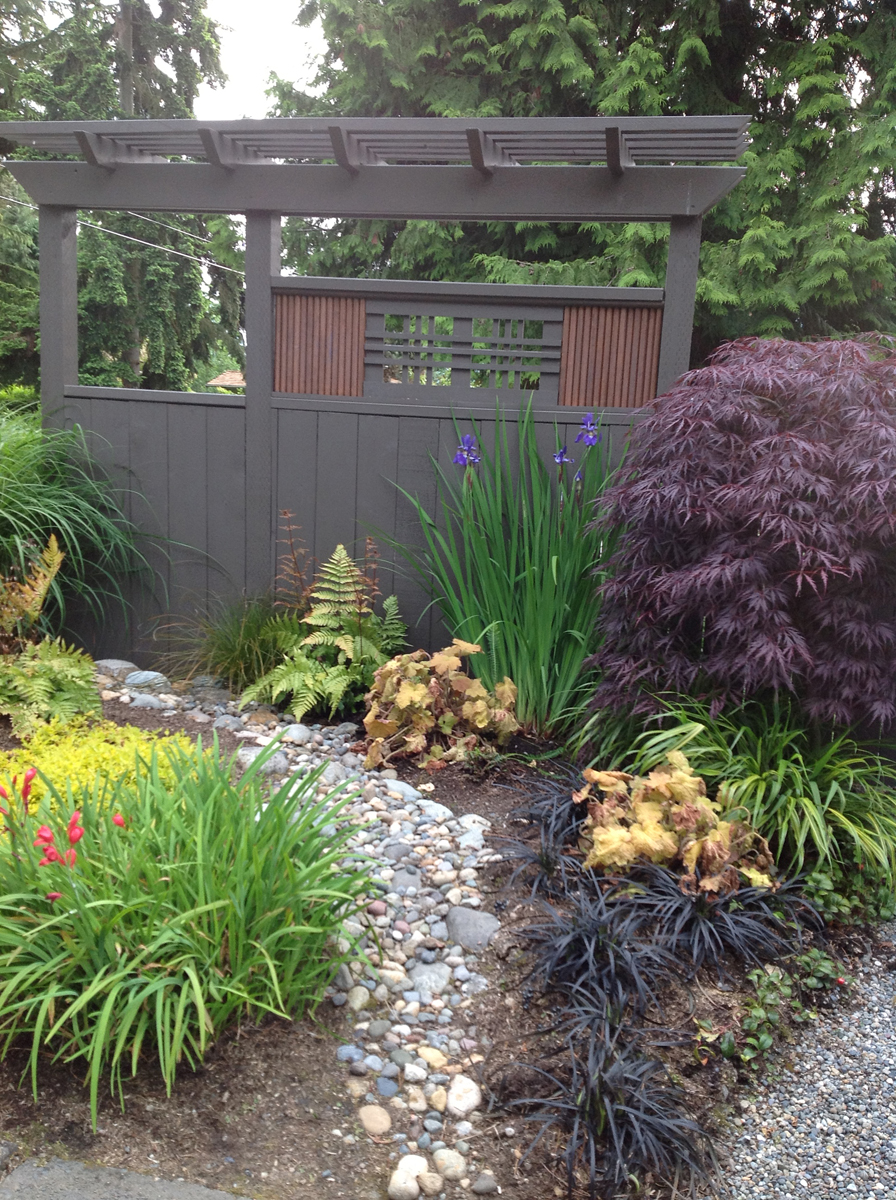 Want us to feature YOUR garden in the Garden Photo of the Day? CLICK HERE!
Want to see every post ever published? CLICK HERE!
Want to search the GPOD by STATE? CLICK HERE!
Check out the GPOD Pinterest page! CLICK HERE!