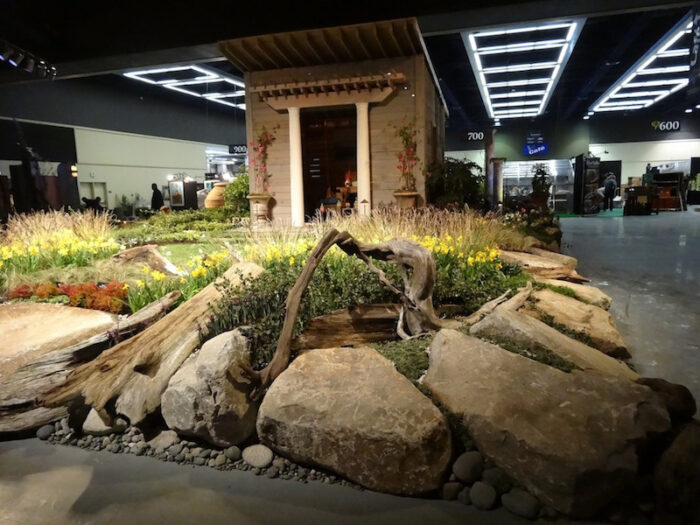 One of my favorite things about February has always been the Northwest Flower and Garden Festival in Seattle. I first attended back in 1999 and could hardly believe my eyes. As a novice gardener and newbie to the show, I was blown away by the amazing feat of assembling this gardening wonderland indoors. I didn't know the bird song was a recording and that people spent countless hours forcing and collecting plants. To this day, I'm astonished by the displays, which are constructed in a very short period of time but look like they have been planted there for years.
The Northwest Flower and Garden Festival has something for everyone
Throughout my relationship with this event, the way I've engaged with it has evolved and changed. I've not only been an attendee, but I've also experienced the garden show as an exhibitor. Much angst went into my first exhibiting year, and I dedicated many hours and lots of work behind the scenes. I've exhibited at several shows since then and enjoyed the whole process each time. No matter if you're an attendee or exhibitor, this indoor gardening extravaganza is a wonderful way to meet gardeners from all over the world, see new products, hear great speakers, gain new ideas and inspiration, and connect with other people who have a passion for gardening.
Get ready for five fun-filled days of gardening in mid-February
The 2023 Northwest Flower and Garden Festival, titled "Spring Vibes Only," takes place February 15–19 at the Washington Convention Center. With more than 20 display gardens and 90 seminars and workshops, it's the place for getting your spring vibe on. The show's website (gardenshow.com) provides everything you need to know, from daily schedules to program details, to vendor information, and to directions on getting there and where to park.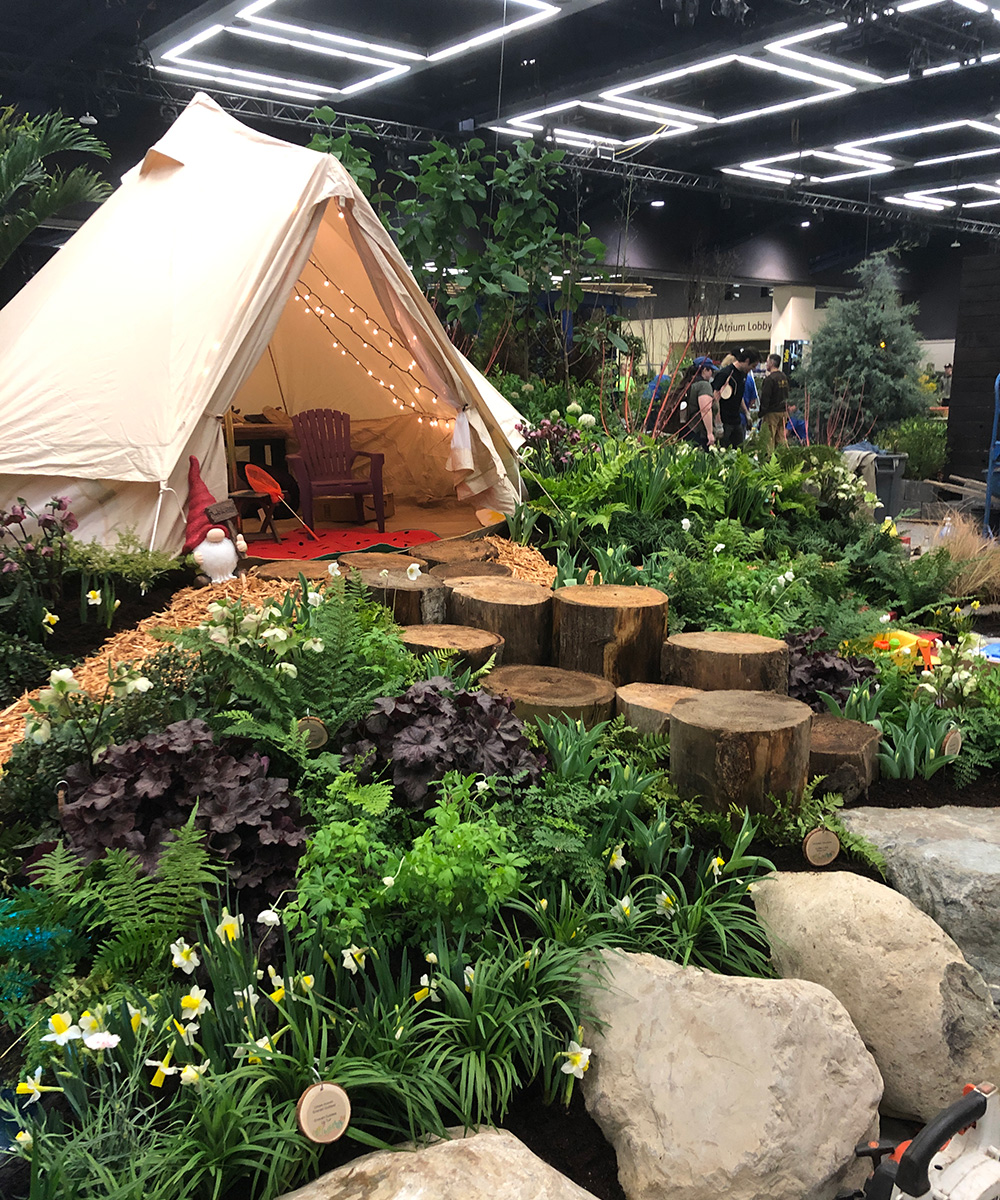 Without a doubt, the display gardens are a crowd favorite at the show. These gardens are put together indoors in just 3½ days by local designers and companies and then judged by renowned horticulturalists and designers. It's a wonderful chance to see unusual plants and exciting new ideas for outdoor living that will inspire you to revamp your own garden. Vendors for plants, innovative products, and all things gardening are there, along with places to eat and drink. There are booths by botanical gardens, book sellers, antique dealers, garden associations, and nonprofits.
Learning opportunities around every corner
The free seminars are always good and on point with trending garden ideas, socially responsible gardening, and skills workshops; there are even meet-and-greet events with your favorite authors. Interactive presentations such as "Container Wars" feature local celebrities and personalities trying their hand at garden and floral design. "Blooms and Bubbles" is a workshop that will surely sell out in the 2023 lineup, as it provides a wonderful chance to create a floral piece with hands-on instruction from a floral professional while having a bit of bubbly.
On Friday, February 17, 2023, you can join Fine Gardening for a special seminar series taking place at the Northwest Flower and Garden Festival. This series is free with your purchase of a NWFGF ticket. To find out more about this Fine Gardening program, Plants for a Better Planet, go here.
A list of all the NWFGF seminars is on the show's website. It's good to plan your visit before you arrive to maximize the time you're there to enjoy all the show has to offer. And if one day isn't enough, there is a discounted two-day ticket option. Children are also welcome, and there are gardens and activities they can relate to. This is a perfect spot to experience and nurture a love of gardening for gardeners of all ages and skill levels.
—Susan Calhoun is the owner of Plantswoman Design in Bainbridge Island, Washington.
Photos: Susan Calhoun