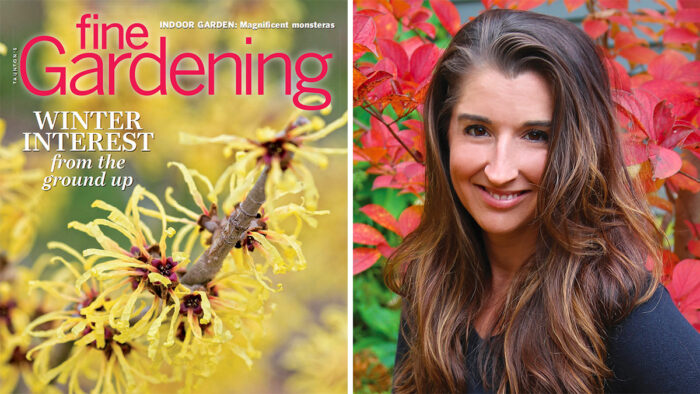 My grandfather was an unofficial regional garden reporter. He was always calling to tell me how his tomatoes were doing or directing me to which neighbors had the best hydrangea blooms that year.
And I loved it.
Like you, I always want to know what's going on gardening-wise in my area. I like learning about a new nursery or discovering how my neighbor's beautyberry responded to its winter pruning. The best is hearing about a beautiful private garden nearby and scoring an invitation to take a peek.
We get asked a lot, "How do you find the gardens featured in the magazine?" The answer is simple: A gardener tells us about a friend, a neighbor, or a family member who has a great landscape. Gardeners, no matter where they live, have an informal communication network. We always seem to know—or know of—one another. And we're always looking to make more local garden connections.
Although you may not work for a gardening magazine, I'm guessing you still want to know as much as possible about gardening in your area. So at the risk of sounding like an infomercial at 2 a.m., that's why I'm recommending that you join our online community, called All Access. There are plenty of reasons to do so, including unlimited website access, but the real bonus is our My Region pages. Here you'll find local garden reporters writing about horticulturally significant people, places, and plants from your neck of the woods.
In this issue you'll find a gorgeous garden from the Connecticut coast, which is basically Fine Gardening's backyard (An Architectural Approach to Gardening). It's an incredible space, discovered through a lead from a local gardener—my grandfather. He had heard about an interesting garden in his tiny hometown and, like a true reporter, told every gardener he knew (including me) about it. I secretly think he was hoping to come along on the photo shoot so he'd be able to scope out the space for himself. After all, we gardeners are a nosy bunch, aren't we? Garden features take time to pull together, and unfortunately, my grandfather passed away before getting to see this article come to fruition. But I'm sure he would have loved seeing "his" local garden get some national attention. I hope you enjoy it as much as my grandpa—my favorite regional garden reporter—would have.
—Danielle Sherry, executive editor