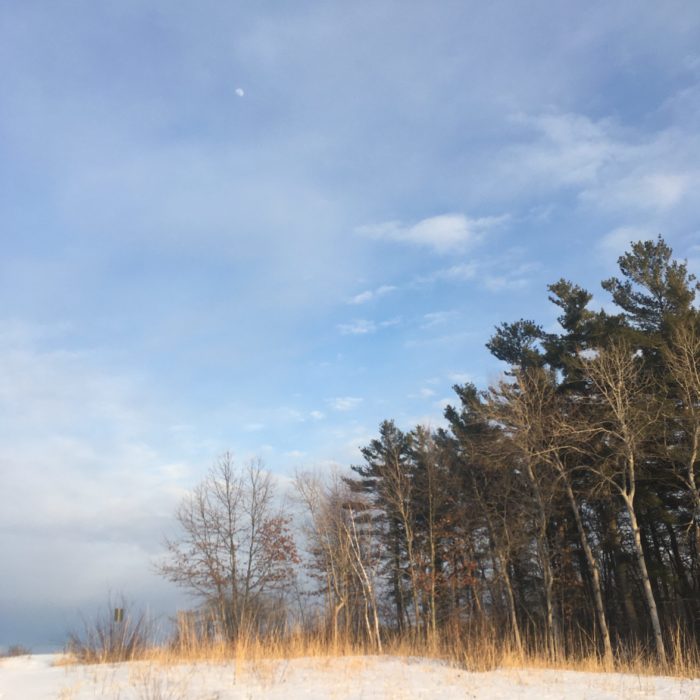 Today Kat Kinch is sharing some thoughts on gardening in a difficult time.
I'm writing from Ontario, Canada, where the public health control measures to slow the spread of coronavirus are being implemented in leaps and bounds. Life was normal just a few days ago: work went on regularly, meetings happened, social plans unfolded as expected. In just a few days, everything changed. Schools were shut. Events were cancelled en masse, including Canada Blooms in Toronto and our local maple syrup festival. Businesses are shuttering and reducing hours. It's a radical change and hopefully one that can lessen the impact of this global situation here at home and protect the most vulnerable in our communities.
A few weeks ago, I started a new Instagram account dedicated solely to gardening (@smalltowngardening) and quickly began following a group of British landscape designers that I've been admiring in magazines and online. From there I discovered a wide network of working professionals, trainees, and wonderful home gardeners not just in the UK but in Sweden, Denmark, Germany, Australia, Canada, and the United States. They post beautiful photographs and comment on each other's work in their gardens. I am constantly amazed and appreciative of these creative, imaginative, and dirty-nailed people, and that I have the opportunity to see how they make really great gardens.
As with every part of social media, coronavirus has crept in. But there is something different going on in the gardening social network than what is happening in the anxiety-stoked and informational posts in my regular newsfeeds. The gardeners have something to offer: really helpful advice about activities you can do safely when you are living in isolation. You can plant seeds (and mail ordering is still a thing among gardeners). You can plan a garden, whether it's in the actual ground right where you live, on a balcony or a patio, or on a windowsill. You can figure out how to prune that mystery shrub. You can breathe fresh air and dig in the dirt (even in my case where some of it is still frozen—there is always some task to do in a garden). You can wave to your neighbors and holler a hello even if you shouldn't greet them as you normally would.
The gardeners are also a unique bunch. Many of them may have taken to this passion/calling because of the anxieties of the world and the demonstrable beneficial impacts of gardening on mental health. They garden because it is good for them and makes something they can share with others, and it makes them feel good too. And I think, because of this aptitude or empathy for what we are all managing right now, their messages have over and over been both caring and wise. They post rainbows and flowers and the calm refuge of private garden spaces, but it isn't saccharine—their photographs come with thoughtful words and reflection on living through a worsening situation. Jimi Blake of Hunting Brook Gardens in Ireland posted a story the other day about how much better he felt after a few hours spent in the garden. His advice was to "do the good jobs"; don't head outside for that task you dread, but truly do the things you like to do in the garden. I like edging best of all; I like how the soil crunches and how new shapes develop in the yard, and I like that I'm changing grass into something entirely different and diverse. So I listened to Jimi and went outside to discover that the soil was actually thawed in the sunny part of my yard and I could edge away contentedly for the afternoon. It was wonderful, and it helped me have a head full of fresh air and some real exercise before the next wave of troubling news rolled in.
Many of us, for some period of time that can't yet be known, are finding that our usual occupations will be on pause or vastly reduced while we weather the crisis. Gardeners already know that down time isn't lost time. It can also be growth time.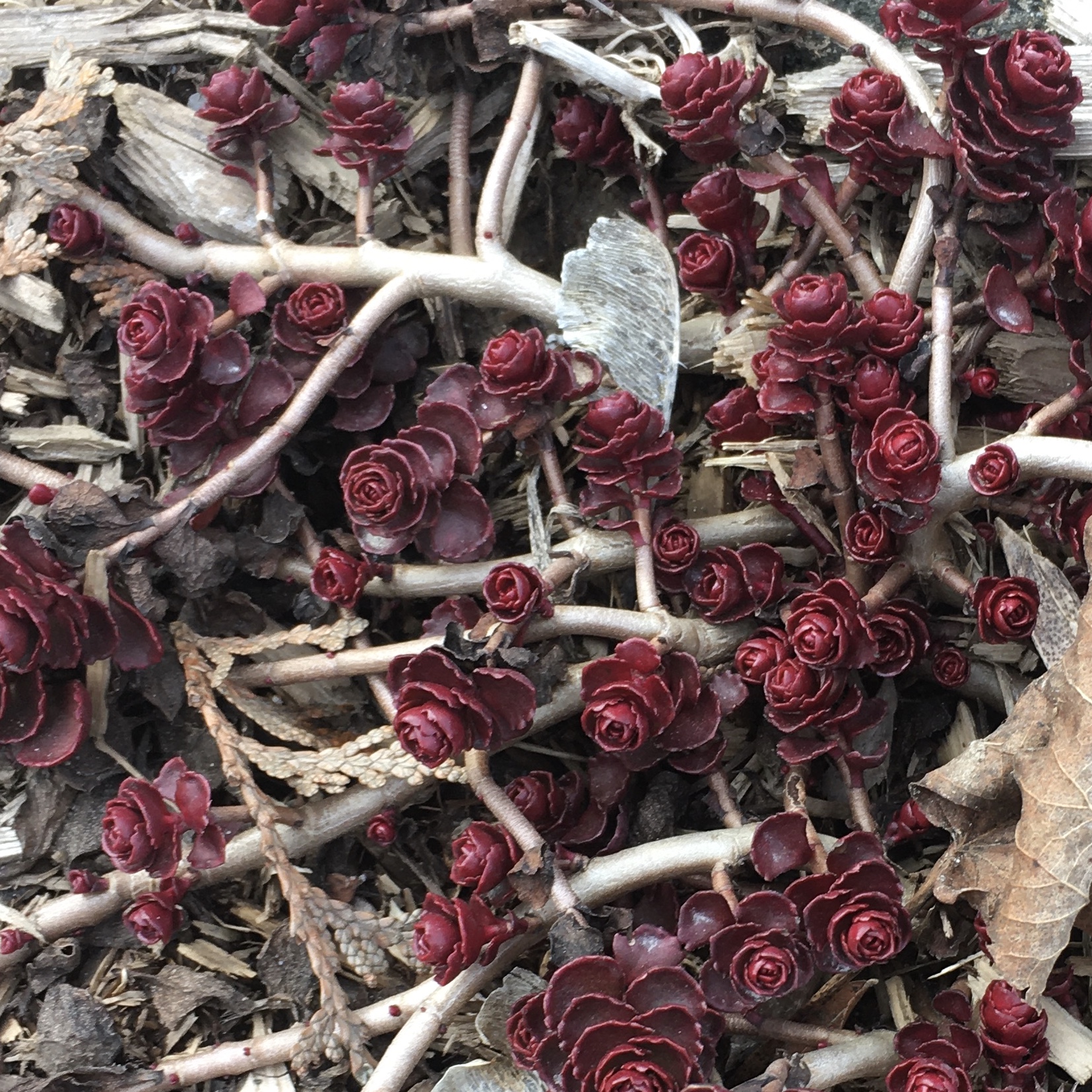 Sedum in rockery: new brilliantly colored growth in my neighbor's rock garden, emerging in the early spring.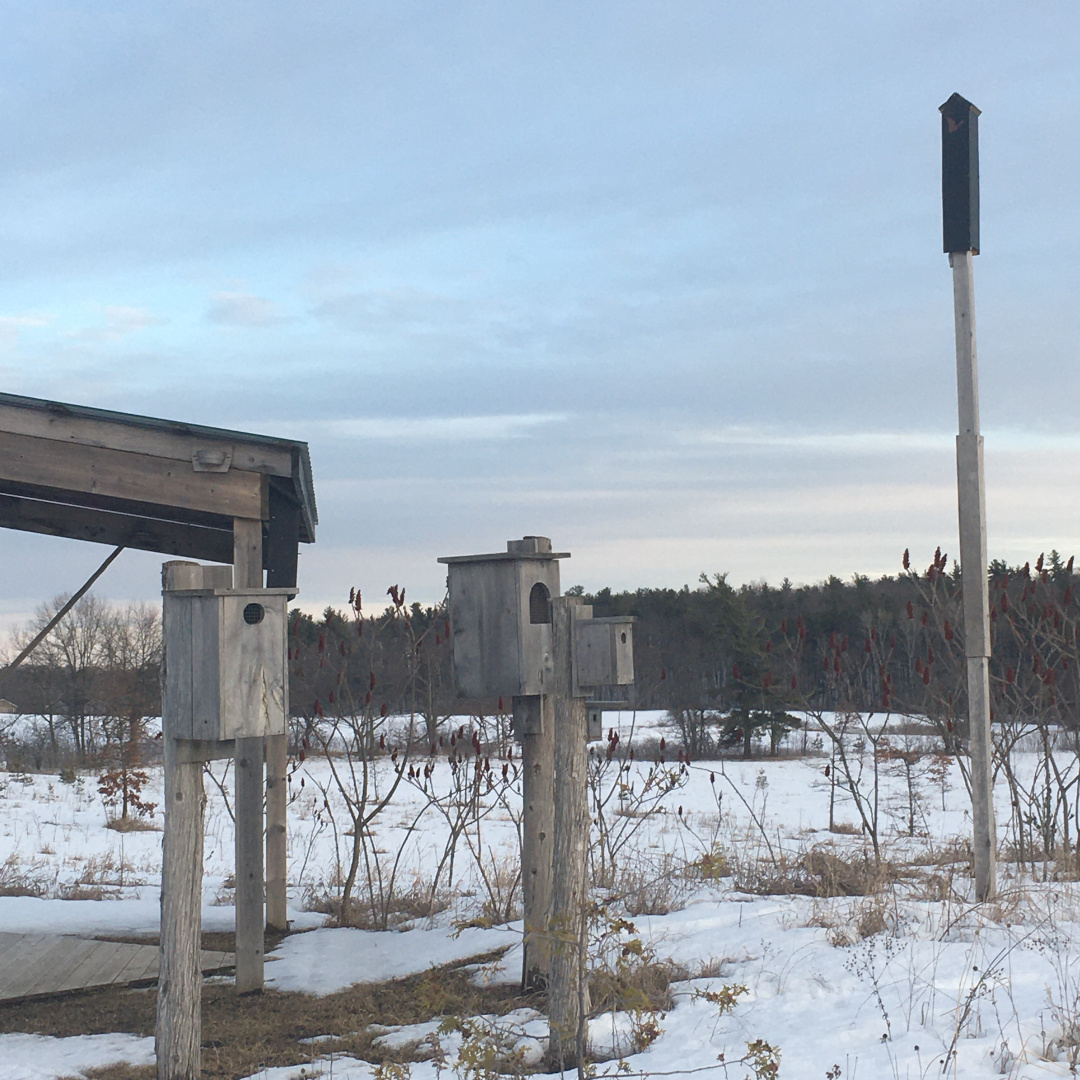 Just a couple of weeks ago, I was able to attend a local workshop to learn how to build a bat box. Events like that are canceled now.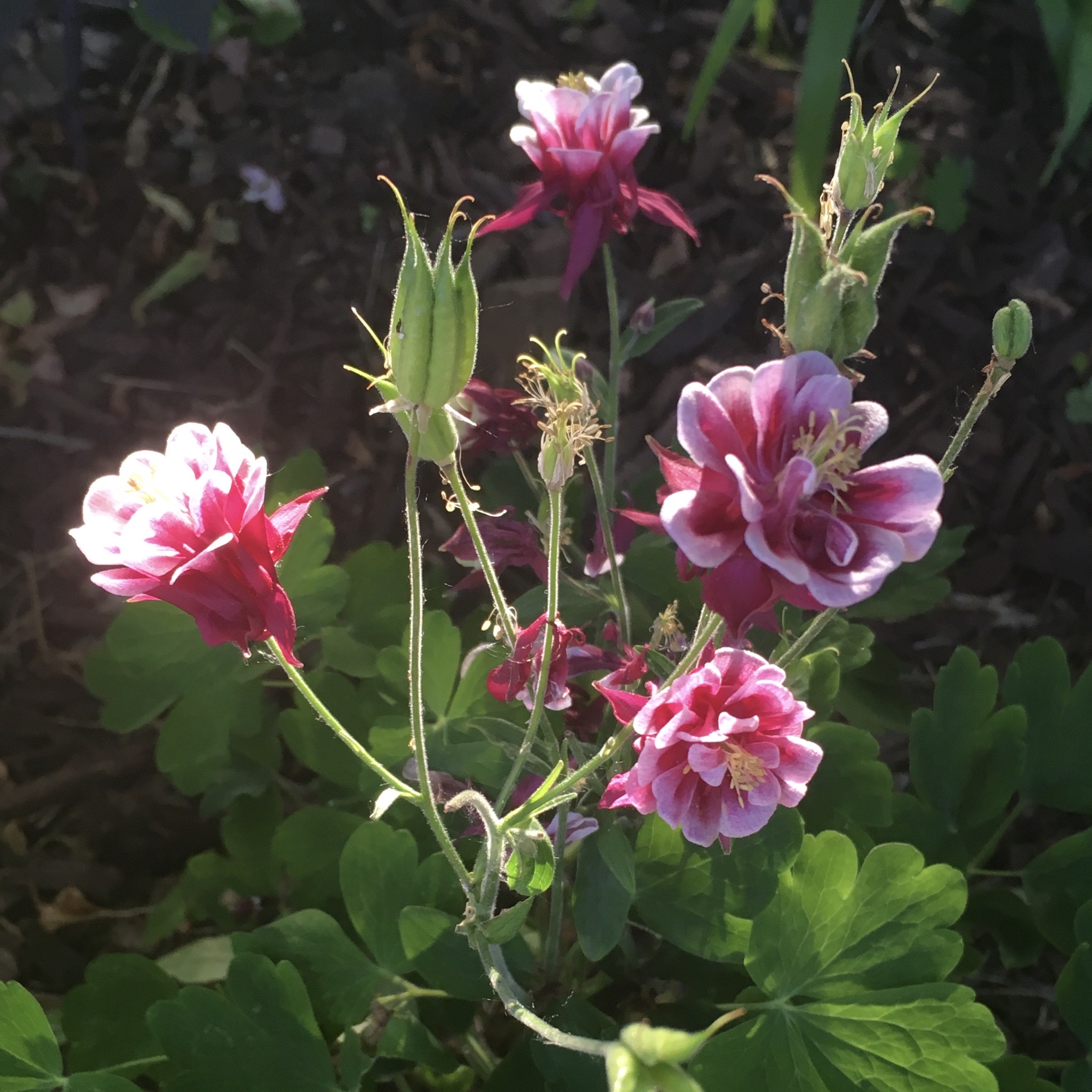 Columbine (Aquilegia) from last year's garden.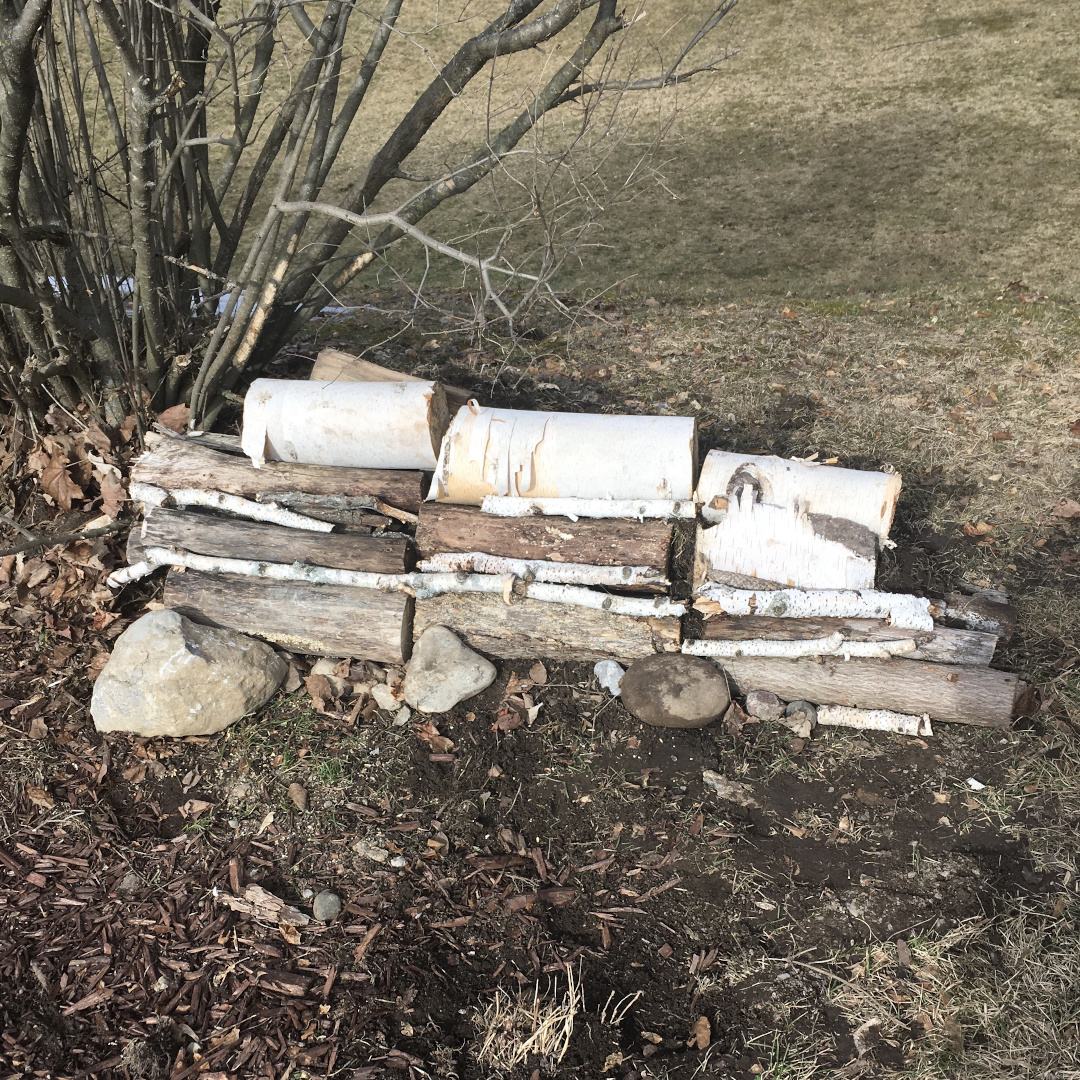 An early garden task during a difficult weekend—my attempt at a hugelkultur berm, with logs facing the garden and the sod I'm digging up forming a wall behind. Later this spring I will sow the earthen part with wildflowers.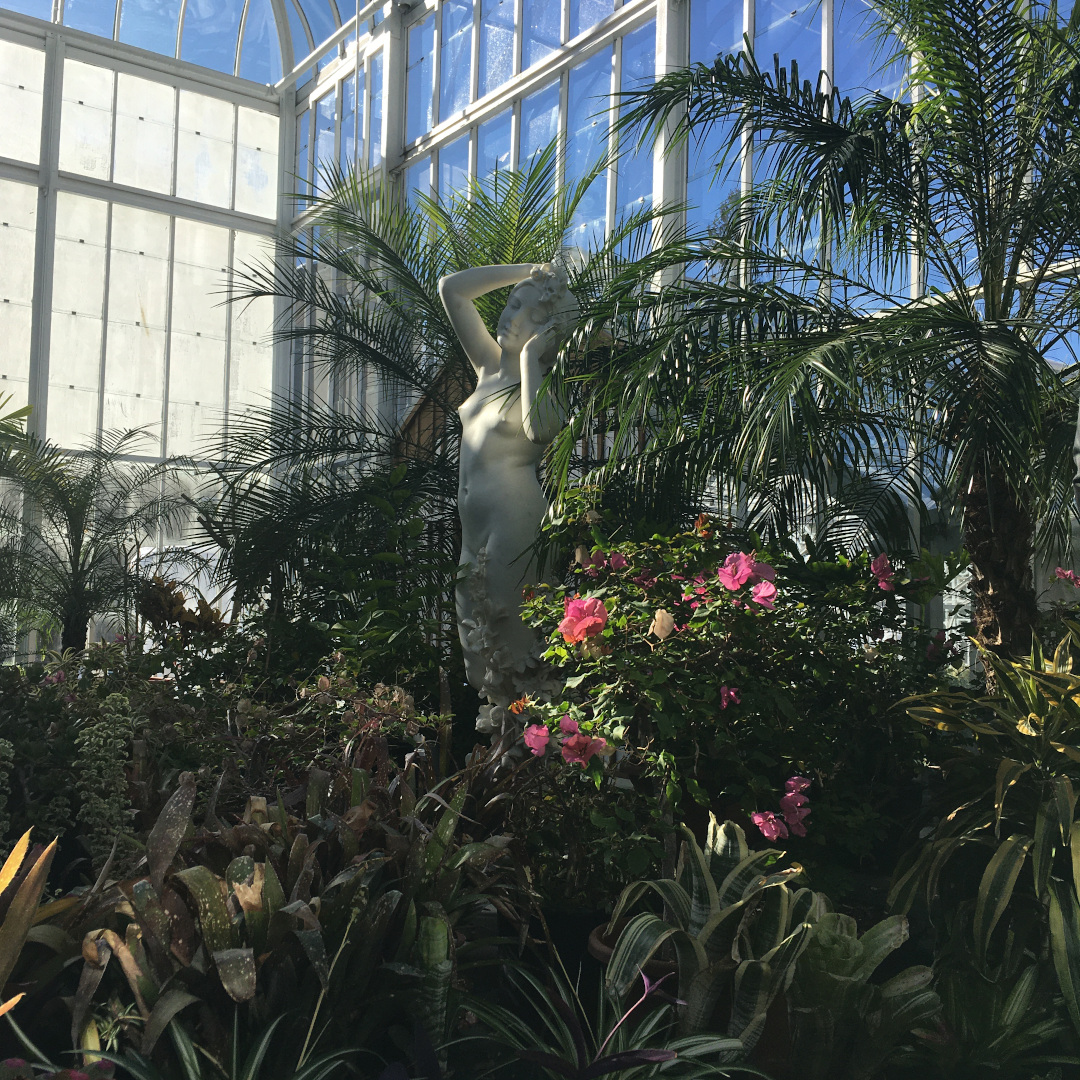 A scene from a greenhouse at Parkwood National Historical Site before social distancing kicked in.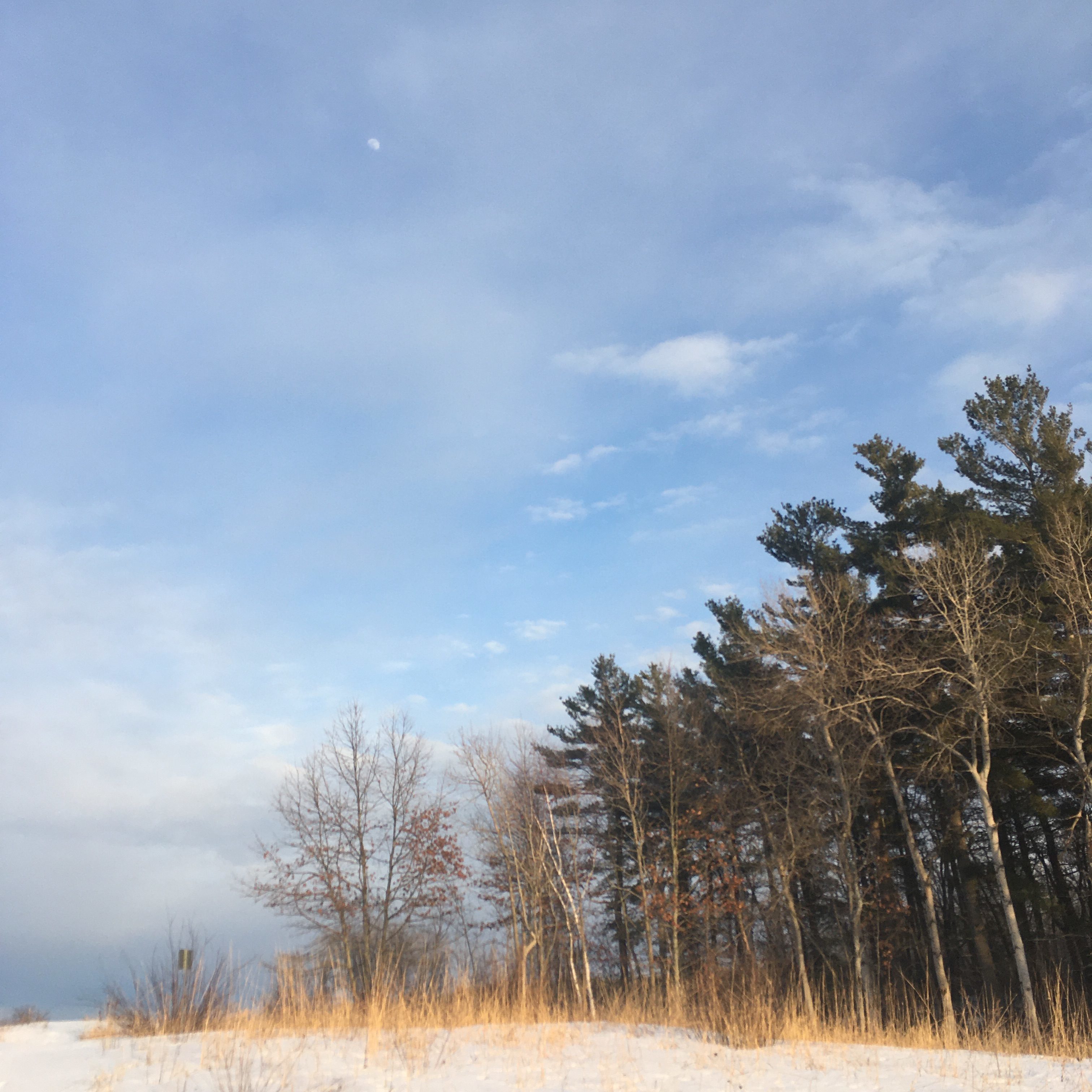 We can still visit many of our natural spaces (here, a black oak savanna), and we should. It helps.
Have a garden you'd like to share?
Have photos to share? We'd love to see your garden, a particular collection of plants you love, or a wonderful garden you had the chance to visit!
To submit, send 5-10 photos to [email protected] along with some information about the plants in the pictures and where you took the photos. We'd love to hear where you are located, how long you've been gardening, successes you are proud of, failures you learned from, hopes for the future, favorite plants, or funny stories from your garden.
If you want to send photos in separate emails to the GPOD email box that is just fine.
Have a mobile phone? Tag your photos on Facebook, Instagram or Twitter with #FineGardening!
You don't have to be a professional garden photographer – check out our garden photography tips!
Do you receive the GPOD by email yet? Sign up here.