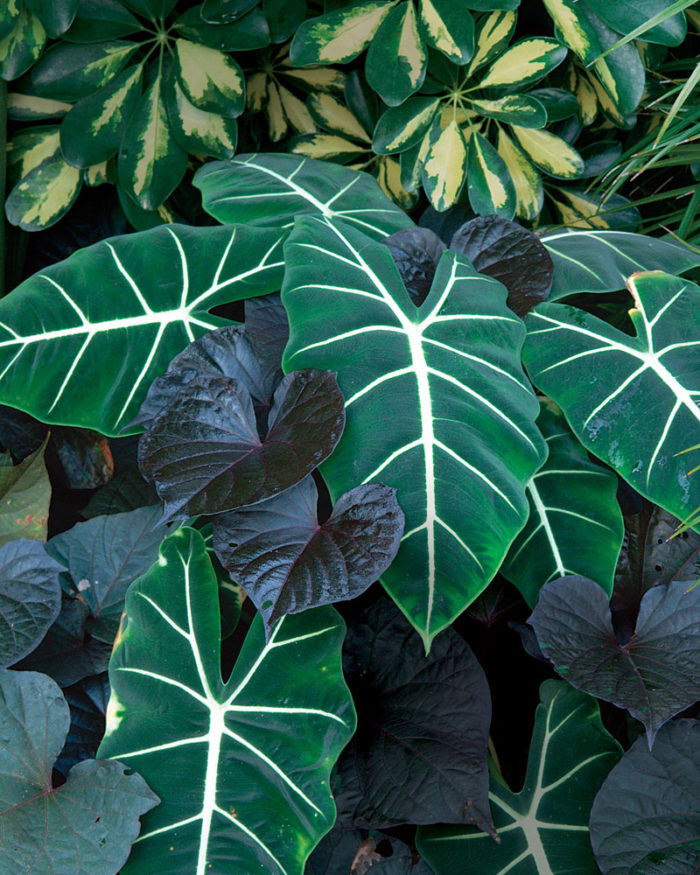 The white-veined leaves of Alocasia micholitziana 'Frydek' steal the show in this tropical combination. But supporting players also do their part. The heart-shaped leaves of Ipomoea batatas 'Ace of Spades' subtly mimic the Alocasia, and their dark hue accentuates the white veins. Blotchy Schefflera arboricola 'Gold Capella' reinforces the variegated theme with a vibrant variation. Dan Benarcik designed this grouping for the courtyard of Chanticleer, a public garden in Wayne, Pennsylvania.
Welcome to the Fine Gardening GARDEN PHOTO OF THE DAY blog! Every weekday we post a new photo of a great garden, a spectacular plant, a stunning plant combination, or any number of other subjects. Think of it as your morning jolt of green.
Sign up to get new posts delivered to your inbox each morning so you'll always remember to take a look, or subscribe to our RSS feed. We look forward to sharing our garden travels with you.
READER PHOTOS: We love featuring your photos, too. If you think you have a photo that we should share on the Garden Photo of the day, email us. Send hi-res images if possible. We'll only respond if we plan to use your photo.