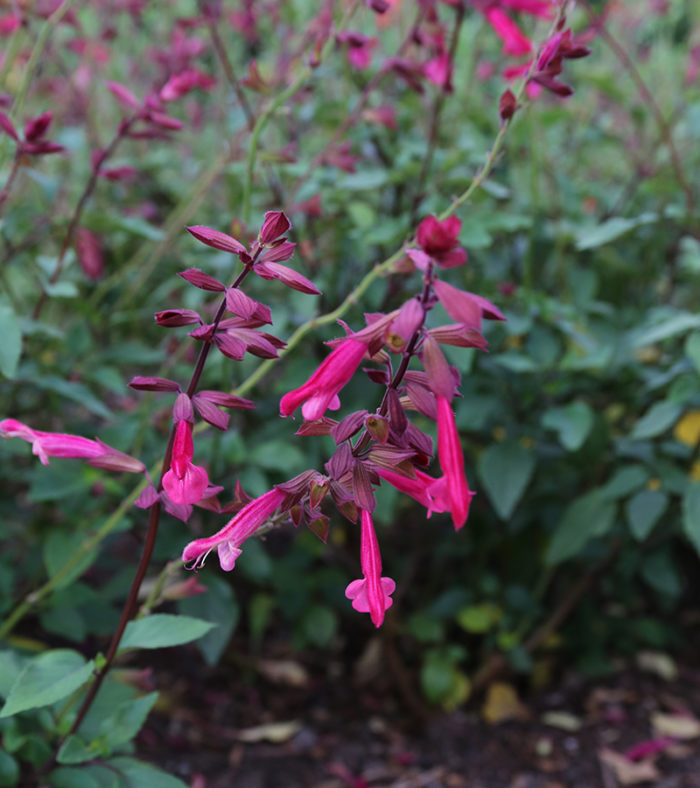 It may feel odd to think about summer right now. But, there are several plants that you can plant out now that will ensure that your early summer garden is full of color. Getting these plants off to an earlier than usual start in the season helps them get fully established and ensures blooming will be in full swing before the really hot weather sets in. In addition, by allowing them to size up earlier, when you remove spring blooming annuals, you'll have established plants as replacements. Then, when these early summer stars start to fade, they can be supplemented with annuals or succulents for the hot season. Here are four colorful options to plant snow for summer color:
'Wendy's Wish' salvia (Salvia 'Wendy's Wish', Zones 9-11)
Salvias don't always look great when you see them in pots in the nurseries. That's because they need a long time period in the garden to size up and get established before the hot weather. 'Wendy's Wish' has colorful flowers and bracts (leaves around the flower buds) which means that the color show lasts longer. Salvias are one of the most reliable, heat tolerant summer bloomers too, with the added benefit of providing nectar for hummingbirds. Regular deadheading will keep this lovely plant blooming into fall. Expect this healthy sage to double or triple in size if you plant early!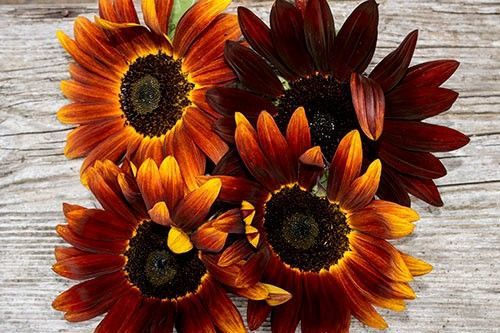 'Claret' sunflower (Helianthus annuus 'Claret', annual)
I'm a sucker for red sunflowers, and 'Claret' is one of my favorites. This beauty reaches about 5 feet tall with incredible striking burgundy blooms. Plant sunflowers from seed in April and May every two weeks and you should have a spectacular show in June and July. Sunflowers are best grown from seed, a good rule of thumb is to bury them to a depth about 3 times the size of the seed, at least 12 inches apart. If you want to harvest seed for eating, I recommend netting the seed head to protect it from squirrels.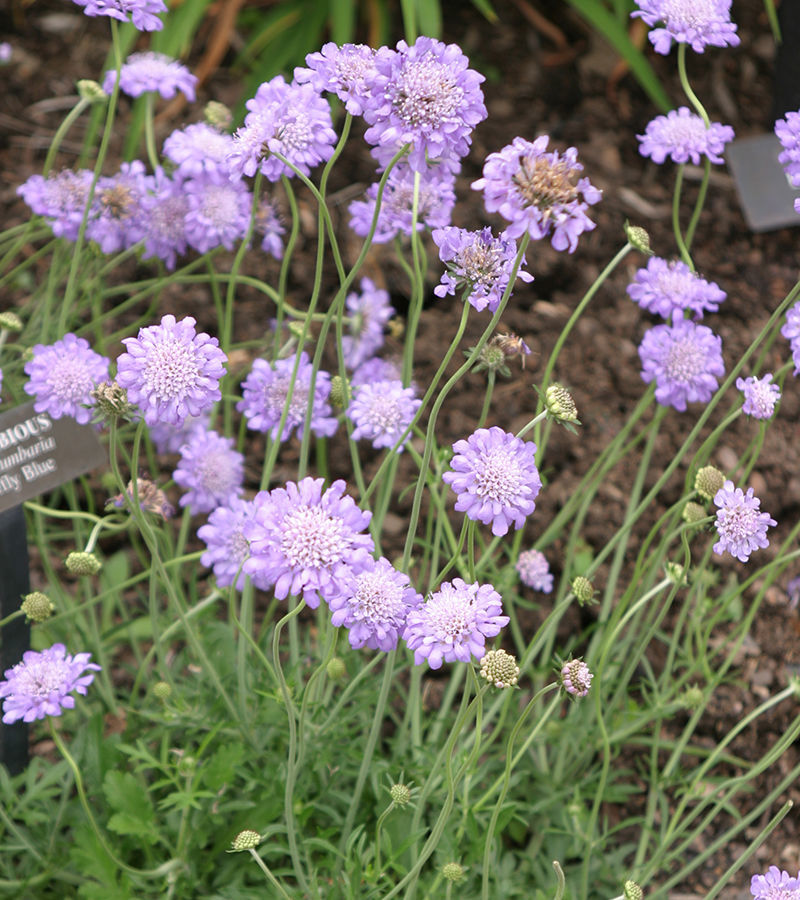 'Butterfly Blue' scabiosa (Scabiosa 'Butterfly Blue', Zones 5-9)
Scabiosas are a workhorse in the summer garden, with regular deadheading they will bloom their hearts out throughout the hottest days. Plant 'Butterfly Blue' scabiosa now to get them established early in the season, and you can expect beautiful blooms, which attract bees and butterflies, through September. Scabiosa are also easy to divide and propagate at the end of the season, using a sharp trowel or digging knife, one established plant can be divided into four or five new plants.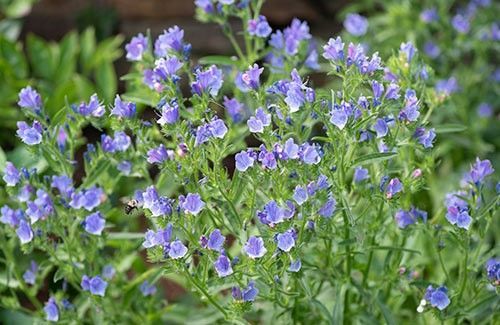 'Blue Bedder' echium (Echium plantagineum 'Blue Bedder', annual)
This is not your standard echium. 'Blue Bedder' sends up masses of bright blue flowers instead of a single spike. Getting small pots of this beauty transplanted into the garden now will ensure an incredible show in the summer. An annual, this low water Mediterranean native reseeds easily, takes tough soil conditions, and will be a beautiful companion plant. Because of its tough hairy leaves, this plant is also deer resistant, and should thrive in a wildlife friendly garden.
Rachel Young is the former Director of Horticulture and Garden Operations at Descanso Gardens in La Cañada, California.