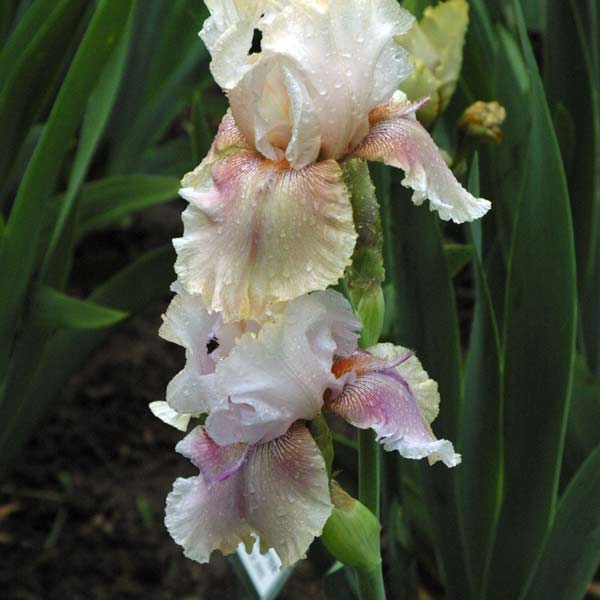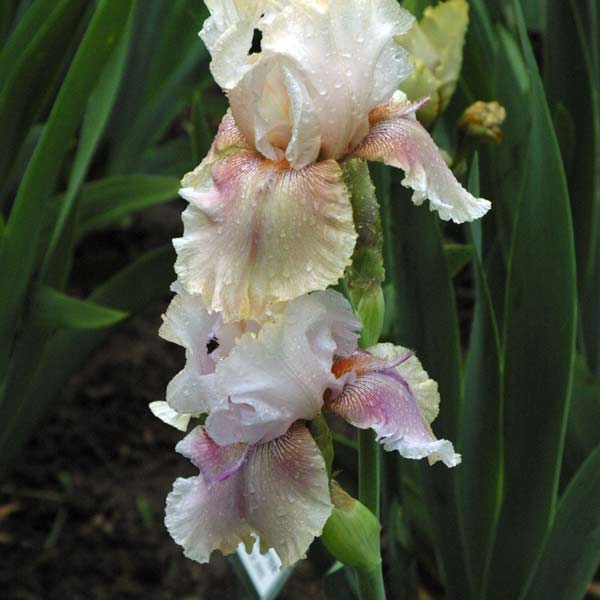 Botanical name: Iris spp. and cvs
Common name: Iris, flags
If you were born in February, your birth flower is Iris. Iris was a messenger god in Greek mythology, and the word Iris is derrived from the Greek word for "rainbow." And it's easy to see why when you look at the wide spectrum of colors of the different species and cultivars of this plant.
Essential oils from the Iris plant are used in aromatherapy and in making perfume. But it's even more interesting to note that Iris germanica, Iris florentina, and Iris pallida are used making gin–most notably Bombay Sapphire. So if you've ever heard someone remark that it tastes like perfume, that might be why.
Read more about irises:
Irises extend the bloom season
The role of the beard on the iris
See all birth flowers/plants:
January: Carnation, February: Iris, March: Daffodil, April: Daisy, May: Lily of the Valley, June: Rose, July: Delphinium, August: Gladiola, September: Aster, October: Pot Marigold, November: Chrysanthemum, December: Paperwhite