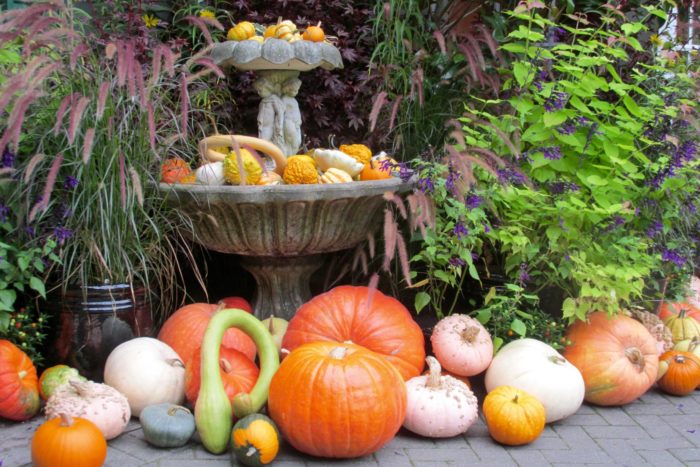 Today's photos are from Darlene White, who says, "These pretty features were shot on Sunday at Butchart Gardens in Victoria, British Columbia. They're a cool way to decorate for Canadian Thanksgiving (Oct 13) or for fall, anytime, anywhere."
Every single photo you guys send in of Butchart is SPECTACULAR! I really need to get there SOON. Thanks, Darlene!
Hey folks–help me keep kicking out posts all winter long–send me photos of your gardens NOW! Email me at [email protected] Thanks! –Michelle
Want us to feature YOUR garden, or a garden you've recently visited, in the Garden Photo of the Day? CLICK HERE!
Want to see every post ever published? CLICK HERE!
Want to search the GPOD by STATE? CLICK HERE!
And last but not least, Check out the GPOD Pinterest page, where you can browse all the post in categories…fun! CLICK HERE!