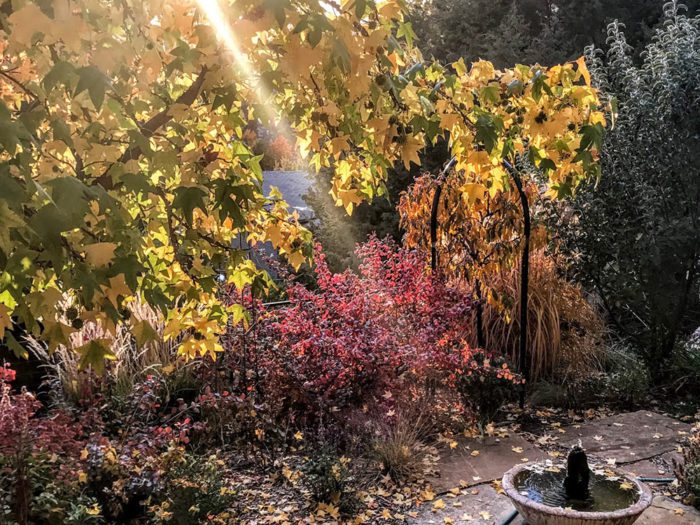 I was recently having coffee with a friend who isn't a gardener, and he remarked how I must have tons of free time now that fall is almost over. With winter close at hand, he surmised, I probably had nothing left to do in the garden. I had a good chuckle and then proceeded to explain how there is still plenty to do in the garden now: late fall and early winter chores, last-minute bulb planting, preparing for the new gardening year, or simply visiting other gardens to enjoy their autumnal beauty or to get inspiration. Here are a few gardening projects that will carry you over into the new year.
Putting the garden to bed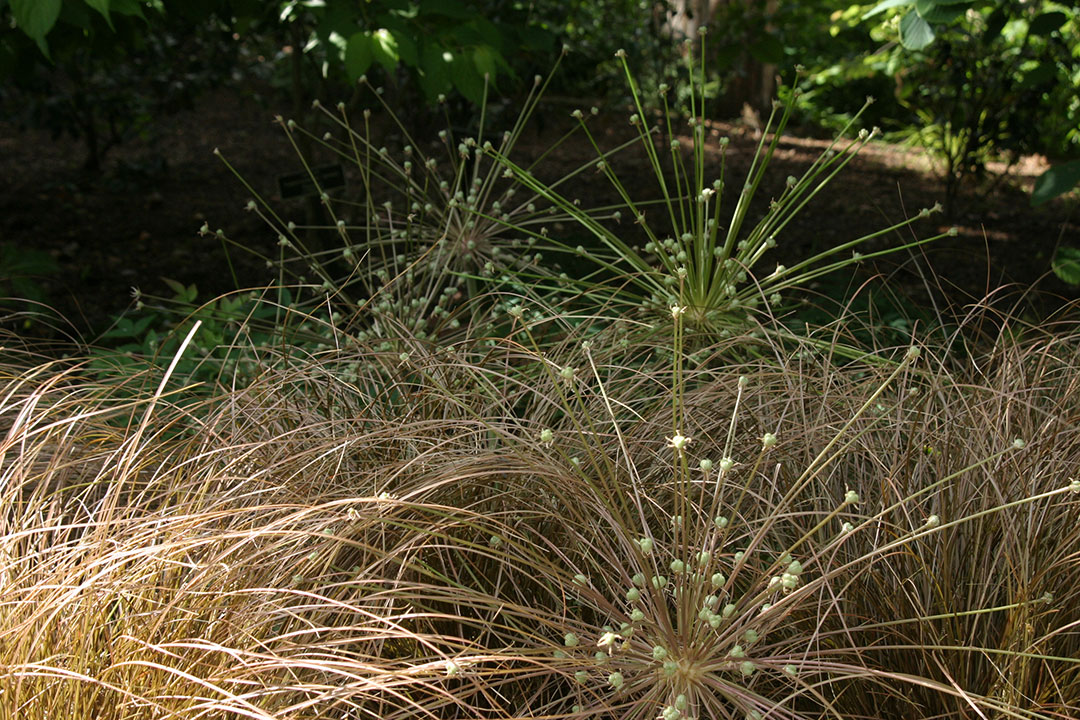 I typically treat the fall and winter as a continuation of the gardening season; I am not one to cut back my garden completely in the fall. There are many reasons not to do this. Wildlife, especially birds, love the additional protection that dying perennials offer. Birds will also have an opportunity to graze on the seeds and small insects that are still on those plants. The dying perennials also provide some visual structure in the winter. I really enjoy letting the faded stalks of foxtail lily (Eremurus spp. and cvs., Zones 5–8) and alliums (Allium spp. and cvs., Zones 4–10) decorate my garden. The tall, sturdy stems of Jerusalem sage (Phlomis spp. and cvs., Zones 3–11), Culver's root (Veronicastrum spp. and cvs., Zones 3–8), and asters (Symphiotricum spp. and cvs., Zones 4–8) are especially beautiful in the winter garden, whether they are enveloped with frost, snow, or ice.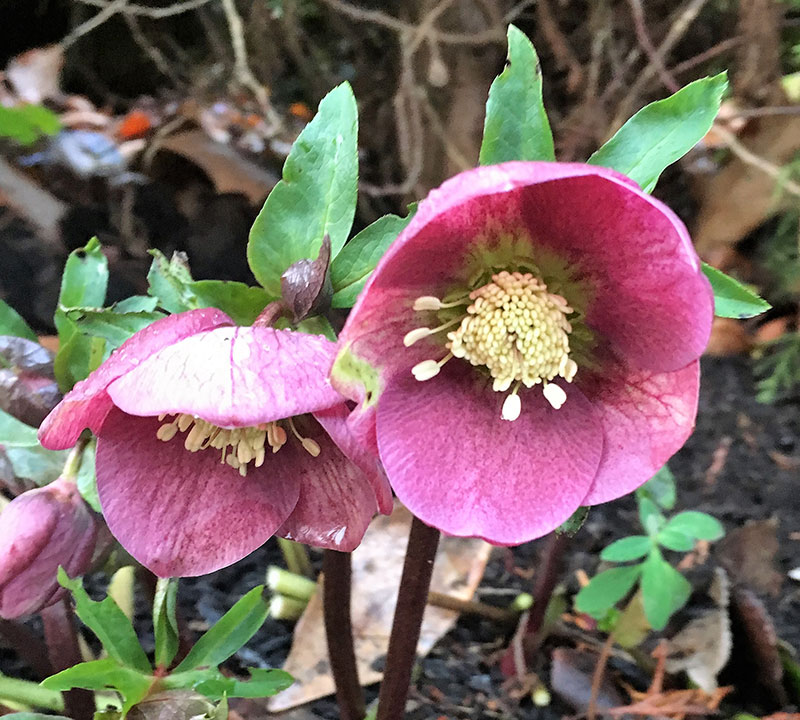 I do like to selectively edit and prune back my perennials when they start to look worse for wear or when their materials become scattered around the garden. Ornamental gingers, hostas (Hosta spp. and cvs., Zones 3–9), dahlias (Dahlia spp. and cvs., Zones 7–11), and other soft perennials can have their foliage removed before it turns into mush. Lastly, if you have hellebores, (Helleborus spp. and cvs., Zones 4–8), late autumn is a good time to clip back last season's leaves to expose new winter-blooming flower stalks. Make sure to carefully clip only the leaves and not the newly emerging flowers. You'll be able to see the flowers better and potentially remove a slug or snail's hiding spot!
Winter pruning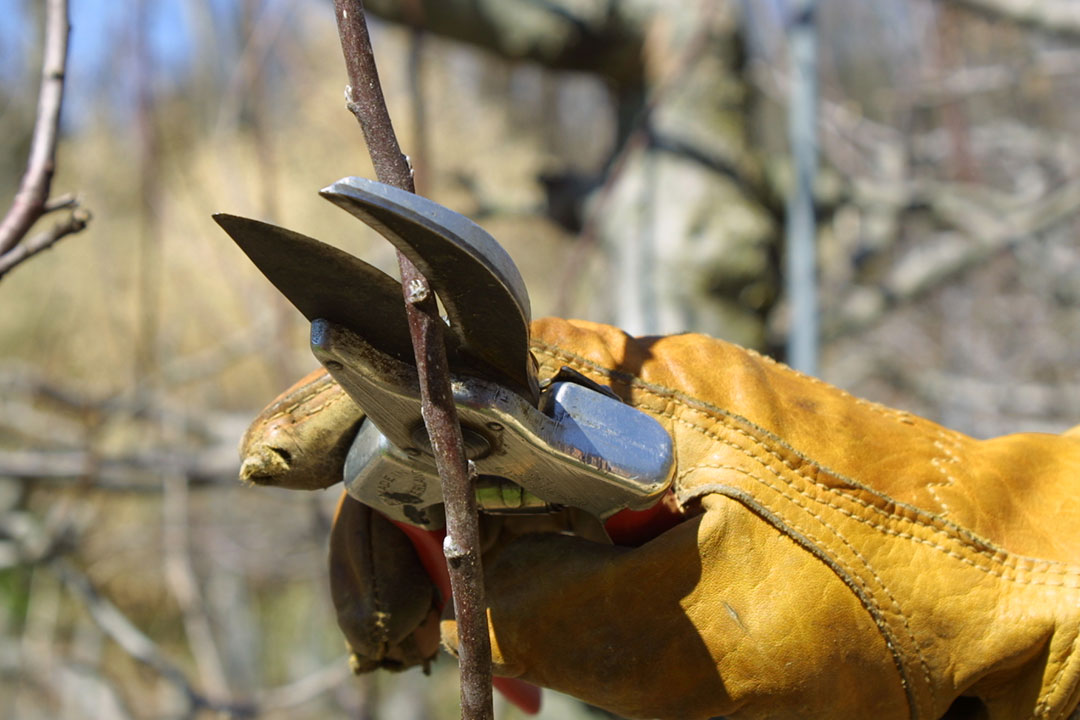 There's nothing like being prepared for pruning season. Make sure you have all your pruning supplies ready at hand when the time comes. In late autumn I like to review my supplies: replacement blades, sharpening file, blade cleaner (rubbing alcohol or bleach mixture in handy spray bottles—but be careful not to mix the two!), and oil to make all tools with movable parts work smoothly. I gather all these supplies to clean them and prepare them for when the time comes in winter to work on pruning projects.
Planting bulbs
Late autumn is also a great time to plant those late-ordered bulbs or spontaneous garden-center purchases. Why not try a bulb you've never planted in your garden? You can also plant an assortment of smaller bulbs in small pots to decorate your entrance, patio, or balcony. Early-blooming daffodils (Narcissus spp. and cvs., Zones 3–9) brighten up the short days of winter and make for a nice treat. Masses of miniature reticulated irises (Iris reticulata cvs., Zones 5–8) in pots would also make a wonderful and easy holiday gift to create and share. One of my favorites is 'Katharine Hodgkin' reticulata iris (Iris reticulata 'Katharine Hodgkin', Zones 5–9) with its gorgeous pale blue petals.
Visiting a public garden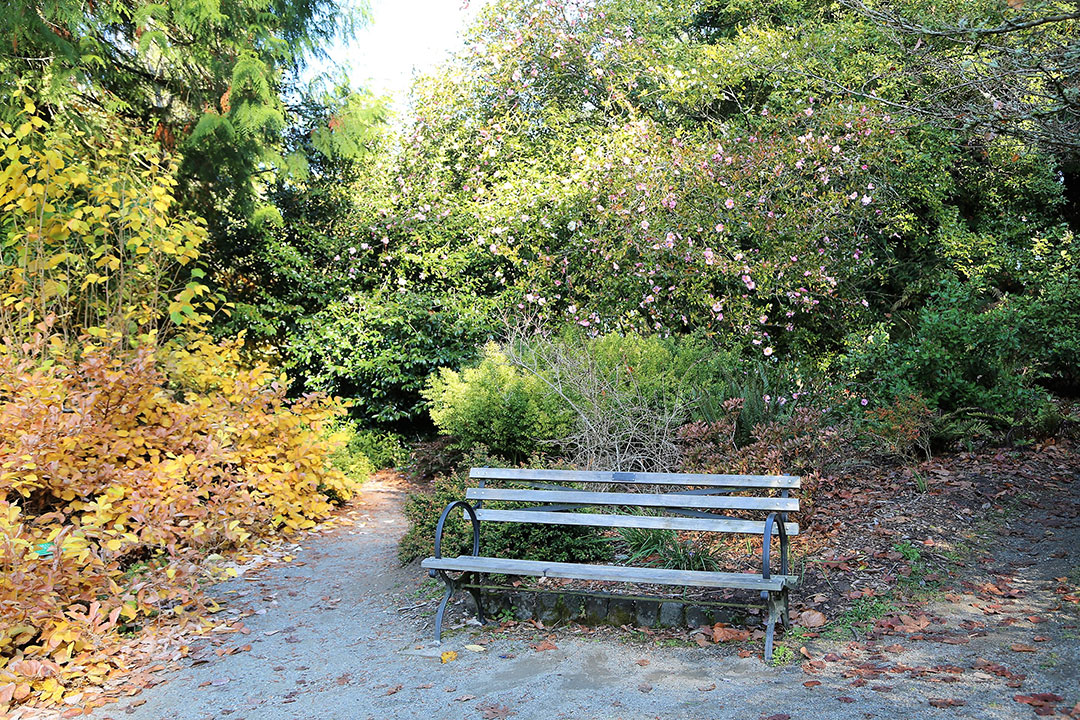 When all the above-mentioned chores are complete and I need to think about plans for a new garden space and to look for some inspiration, I like to visit my local public gardens, parks, and garden centers. If I'm looking for beautiful winter-blooming shrubs and trees, or deliciously scented plants, the Washington Park Arboretum in Seattle is an excellent choice. In particular, its Joseph A. Witt Winter Garden is an exceptionally great place to spend a cold fall or winter day. Not only is there an abundance of beautiful autumn foliage, but you can also see some spectacular specimens of trees and shrubs that may work in your own garden.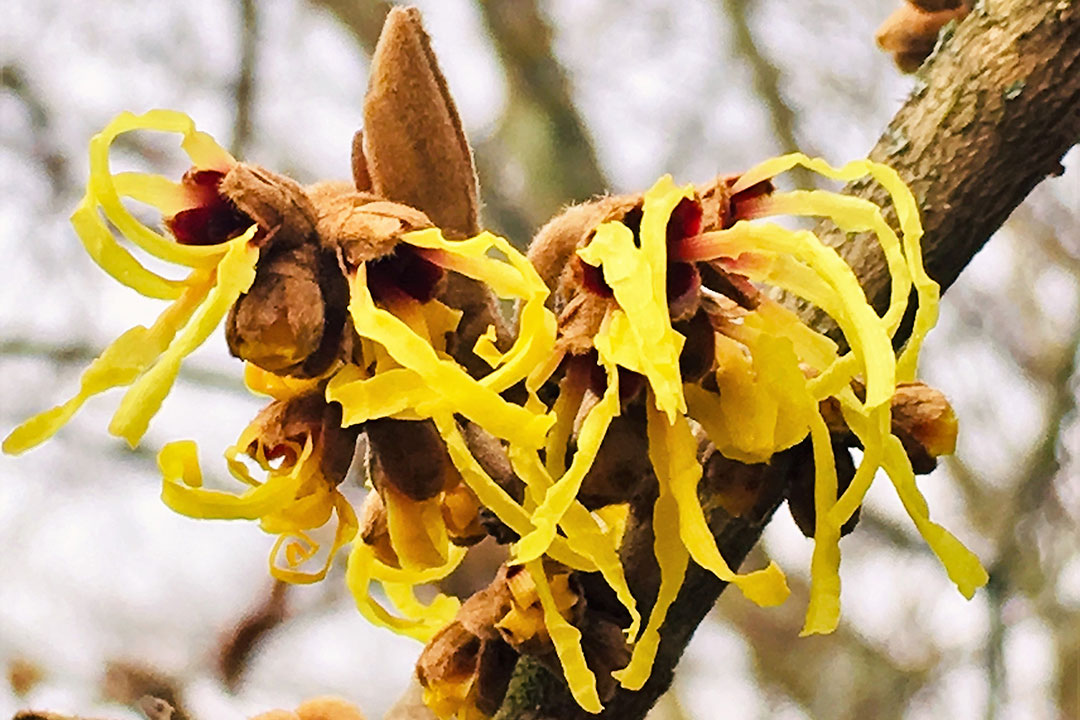 They have a great collection of witch hazels (Hamamelis spp. and cvs., Zones 3–9) of every color to behold. Beautiful shrubs with colorful berries from beautyberry (Callicarpa spp. and cvs., Zones 5–9) to holly (Ilex spp. and cvs., Zones 5–9) serve to brighten the short winter days. Heavenly scented sweet box (Sarcococca spp. and cvs., Zones 6–9), viburnum (Viburnum spp. and cvs., Zones 3–9), and other scented plants wake the senses. It is well worth a few invigorating walk-throughs during the autumn and winter seasons.
Hopefully you don't feel overwhelmed with all your garden to-dos this winter season. At least there are a few fun and easy tasks that will prepare you for the next gardening year. Gardening never stops, even in winter!
—Jason Jorgensen is a landscape designer in Seattle.