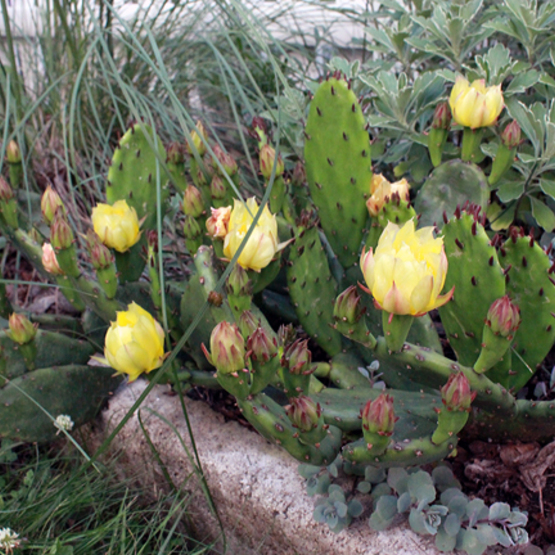 Scott Calhoun is a native Arizonan, so he'd seen a lot of cacti on desert hikes as a boy scout, but it wasn't until he was an adult that he truly discovered cacti, and not for the reason you might think. Calhoun says it all began for him with a common prickly pear in a vacant lot next to the house he and his wife moved into when they returned to Tucson in 1986.
"The common prickly pear cactus that's around here, Englemann's prickly pear–this vacant lot had a bunch of this prickly pear," he says. "It was August when we went out and started picking these huge, magenta-red fruit off that plant, and the juice is just this fantastic juice. It makes great lemonade and margaritas."
In this episode of Garden Confidential, Calhoun, author of The Gardener's Guide to Cactus: The 100 Best Paddles, Barrels, Columns and Globes, talks about all the tall tales surrounding this much maligned group of prickly plants, what you might not know about them, and why we should be growing more.
"What I see now is these plants getting really well integrated… Now cactus are becoming part of a garden with everything going on–with ornamental grasses and perennials and woody plants–so I think that's one of the things that I see that's changing people's perceptions," he says. "There are cactus that grow almost everywhere."
There will be prickly pear lemonade, crazy cactus collectors, peyote, and a bonus intro: a satirical interview with a cactus "survivor," Kaveh Maguire, garden designer and blogger at Plant Propaganda. Tune in for more.
Music from this podcast by ccMixter users Awel, Alex, and Zapac, and Kevin MacLeod (Incompetech.com).