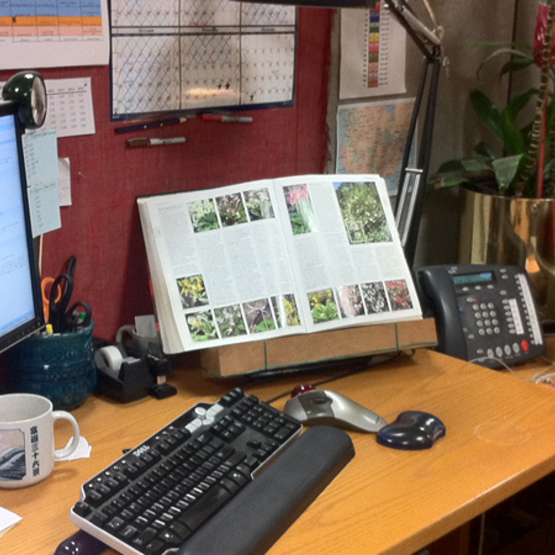 It's time for Thanksgiving! What plant-y things are you most thankful for this year? In this episode, we talk about our favorites from "A to Z," this month's theme.
To start out, I talk to the staff at Fine Gardening about the plant-related thing they most appreciate, and later, with Ray Rogers, American editor of the American Horticultural Society A to Z Encyclopedia of Garden Plants.
First published in 1997, the "A to Z," as it's known, was and is one of the biggest, most information-packed books in garden references. Weighing in at over 9 pounds, it includes information and photos of around 15,000 plants, on 1,092 pages, in approximately 1.2 million words.
Rogers discusses the fact that, because of its magnitude, the book's production really was a grassroots effort. "The idea was that we wanted to make this book as North American-suitable as possible, which meant that we had to go out to dozens and dozens of plant societies and other individuals who might be able to speak up on [plants] that weren't covered," he explains. "I like to look at it as almost a caterpillar turned into a butterfly. It had to be done from the inside out to make it suitable for North America, and that took time."
Rogers goes on to talk about the experience of printing such a big book in the late '90's (hint: without the internet, access to rudimentary email, 10 days of non-stop printing and one cry of, "Stop the presses!"), and what he thinks the book would look like if he had it to do today ("It wouldn't be a book," he says.")
Read more from Ray Rogers in Garden Confidential on the back page of the Jan./Feb. issue of Fine Gardening. For more information on the American Horticultural Society and its books, visit the AHS web site.
Music from this podcast by ccMixter user Pitx and "Scheming Weasel" by Kevin MacLeod (incompetech.com).