Come take a walk on the darker side of the garden with us, where we discuss plants for shade that are just as stunning as their sun-loving cousins. We go beyond hostas and heucheras and delve into options that are a bit odder. (Full disclosure: We do talk about one particularly interesting hosta.) These plants are sure to make your shade shimmer.
Expert: Richard Hawke, plant evaluation manager for the Chicago Botanic Garden.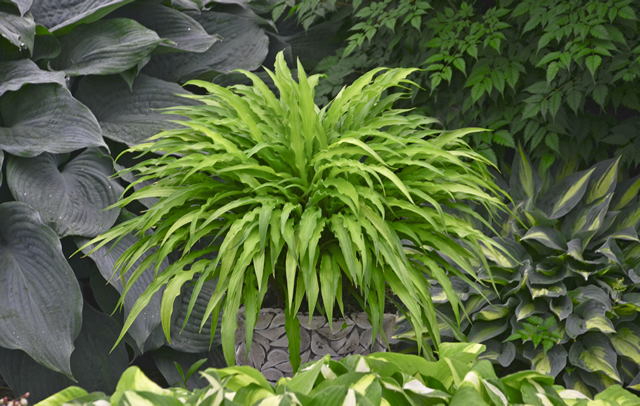 When you think of shade plants, you might think of hostas right away. But 'Curly Fries' (Hosta 'Curly Fries') really doesn't look like any hosta you've ever seen before.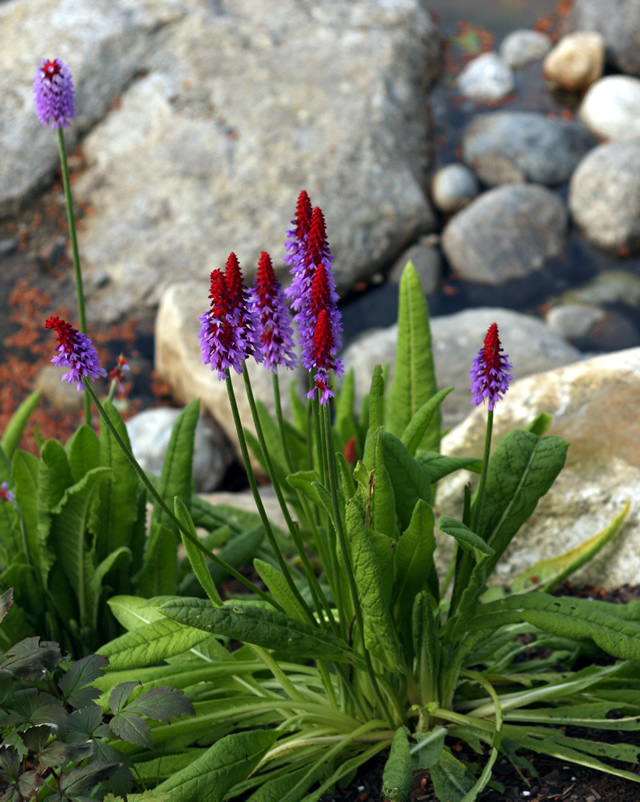 Danielle is a big fan of poker primrose (Primula vialii), and it reminds her of something from outer space. Listen to find out why Steve can't stop laughing at her description of this weird-looking perennial.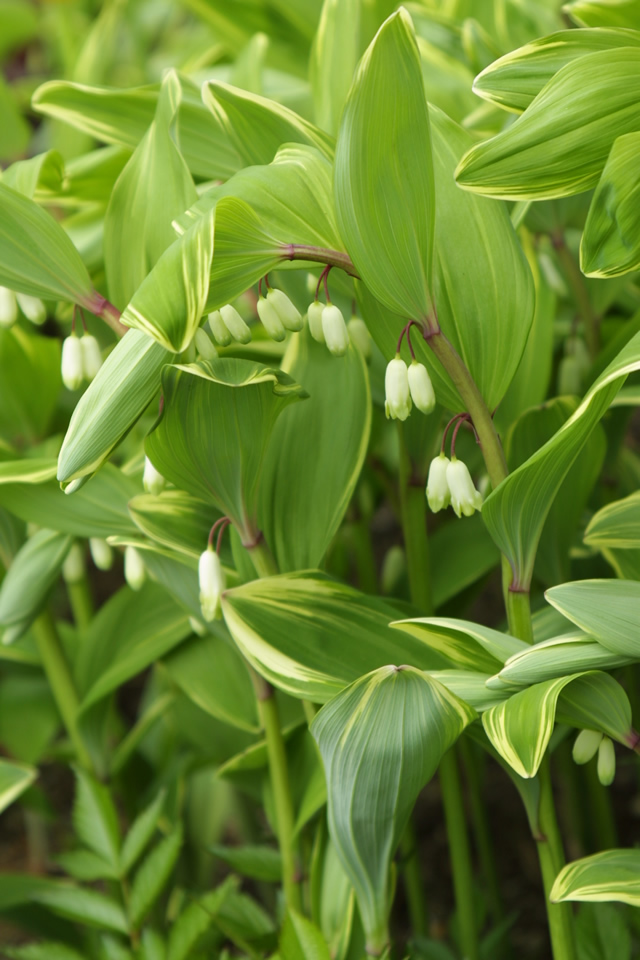 Despite the fact that Solomon's seal (Polygonatum odoratum var. pluriflorum 'Variegatum') is a somewhat common plant, Richard Hawke of the Chicago Botanic Garden always finds a spot for it in his shade gardens.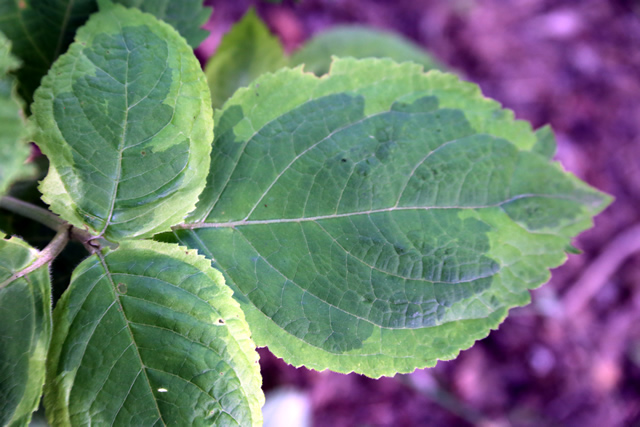 Steve nearly passed out from excitement when he first saw 'October Moon' Japanese shrub mint (Leucosceptrum stellipilum 'October Moon')–yet another example of plants being potentially hazardous to your health.