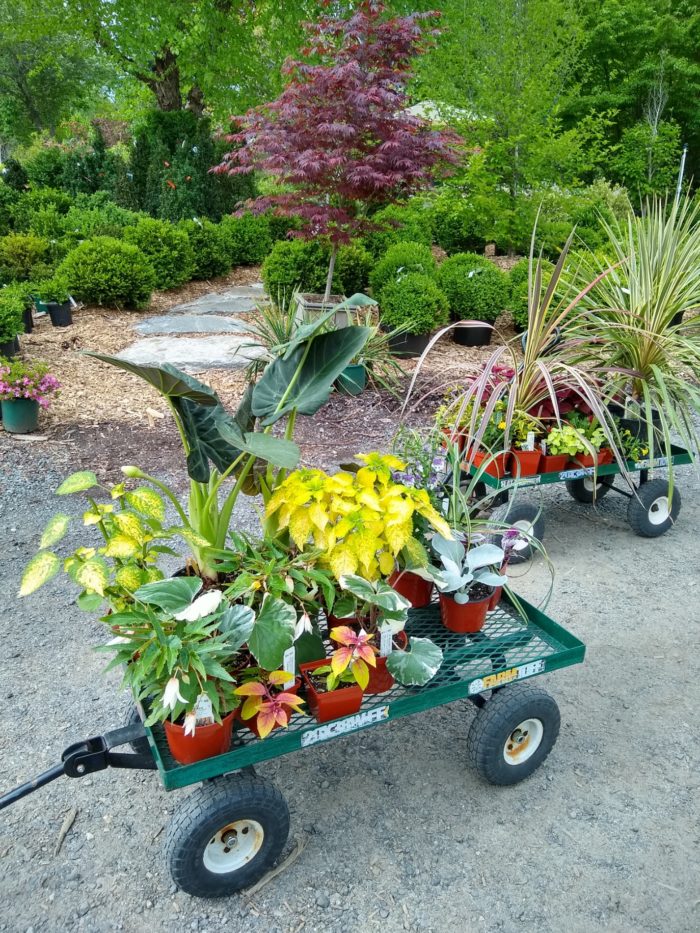 Steve and Danielle, as you know, love a trip to the nursery, and in this episode we find the dynamic duo at Shakespeare's Garden in Brookfield, Connecticut. Their mission was to find an array of annuals to fill their various pots and create incredible combinations. They found unusual options for shade, including a fuchsia grown for its brilliant foliage—not flowers—and show-stopping selections for sun too. Spoiler alert: Danielle actually admitted that certain varieties of coleus aren't that bad after all. Taped on location at a bustling garden center in late spring, this episode is sure to inspire you to get creative this season with your annual purchases.
Expert testimony: Jason Reeves, curator of UT Gardens in Jackson, Tennessee.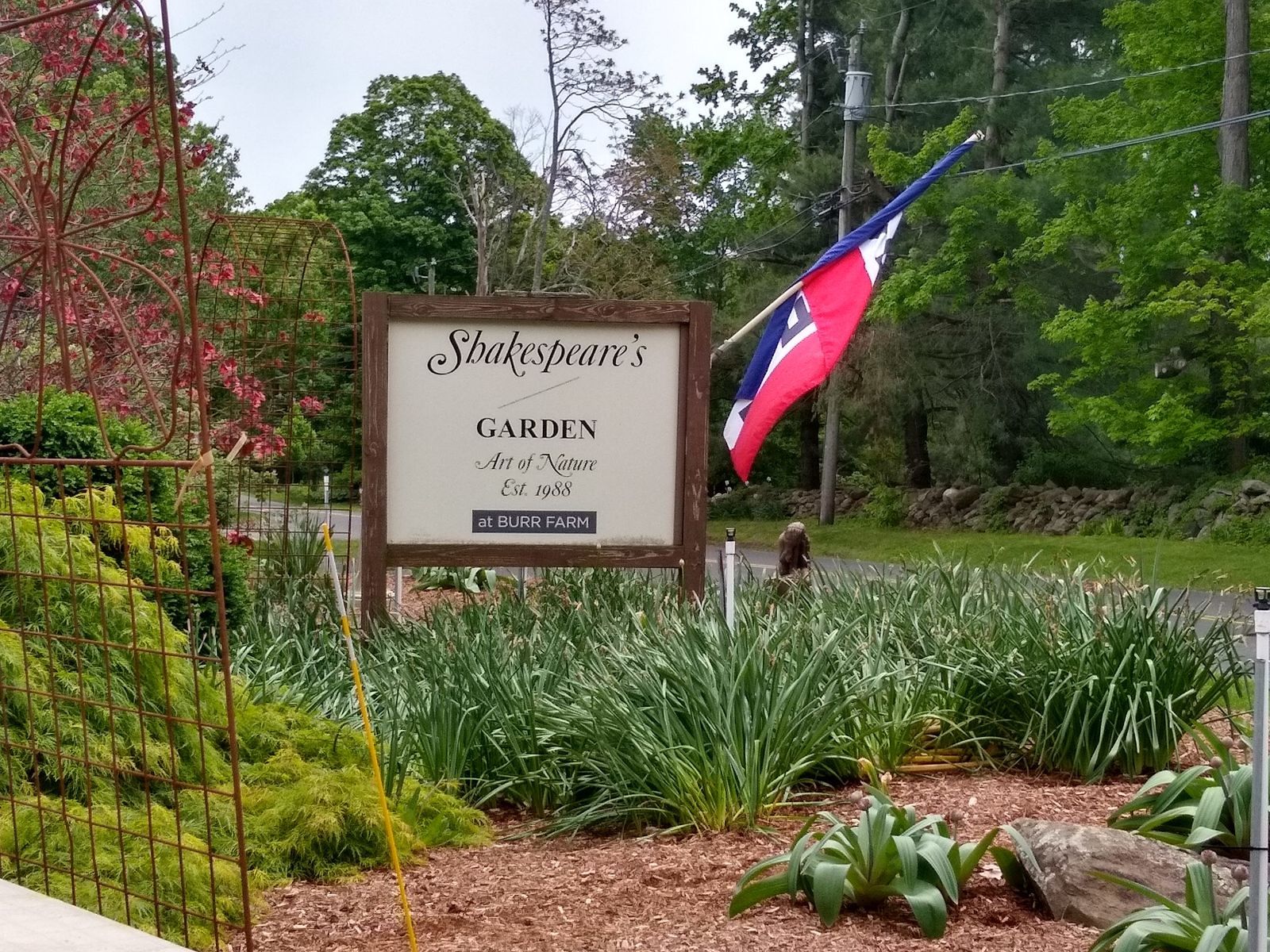 On location at the beautiful and lively Shakespeare's Garden in Brookfield, Connecticut. Their selection of annuals is one of the best in the area.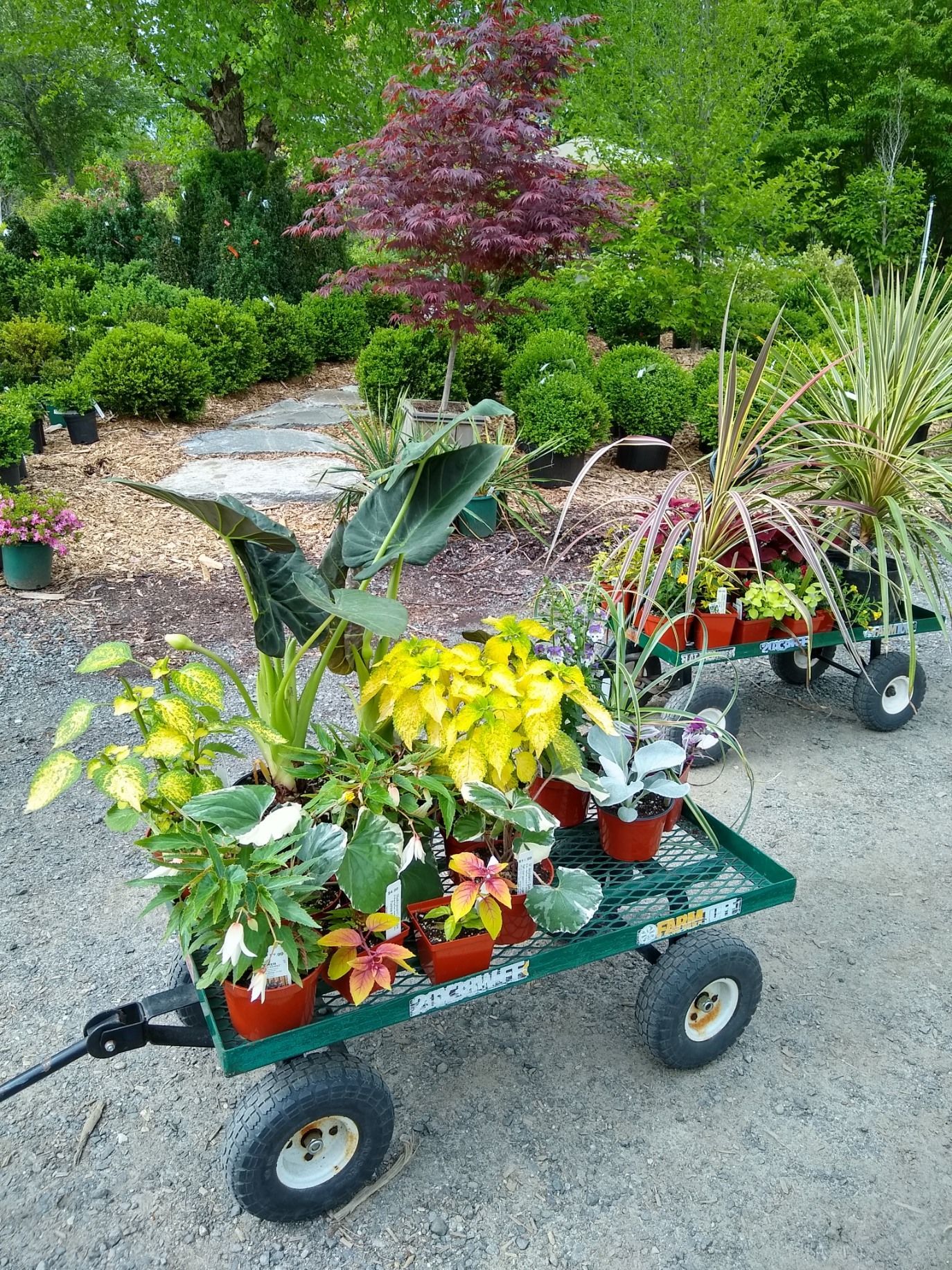 Danielle's selections for her two shade containers were super colorful but not very floriferous. Here are few of the plants she selected:
'Finger Paint' coleus (Solenostemon scutellarioides 'Finger Paint')
White edged leopard plant (Farfugium japonicum 'Argentum')
'Autumnale' fuchsia (Fuchsia 'Autumnale')
Bossa Nova® Pure White trailing begonia (Begonia boliviensis 'Bossa Nova Pure White')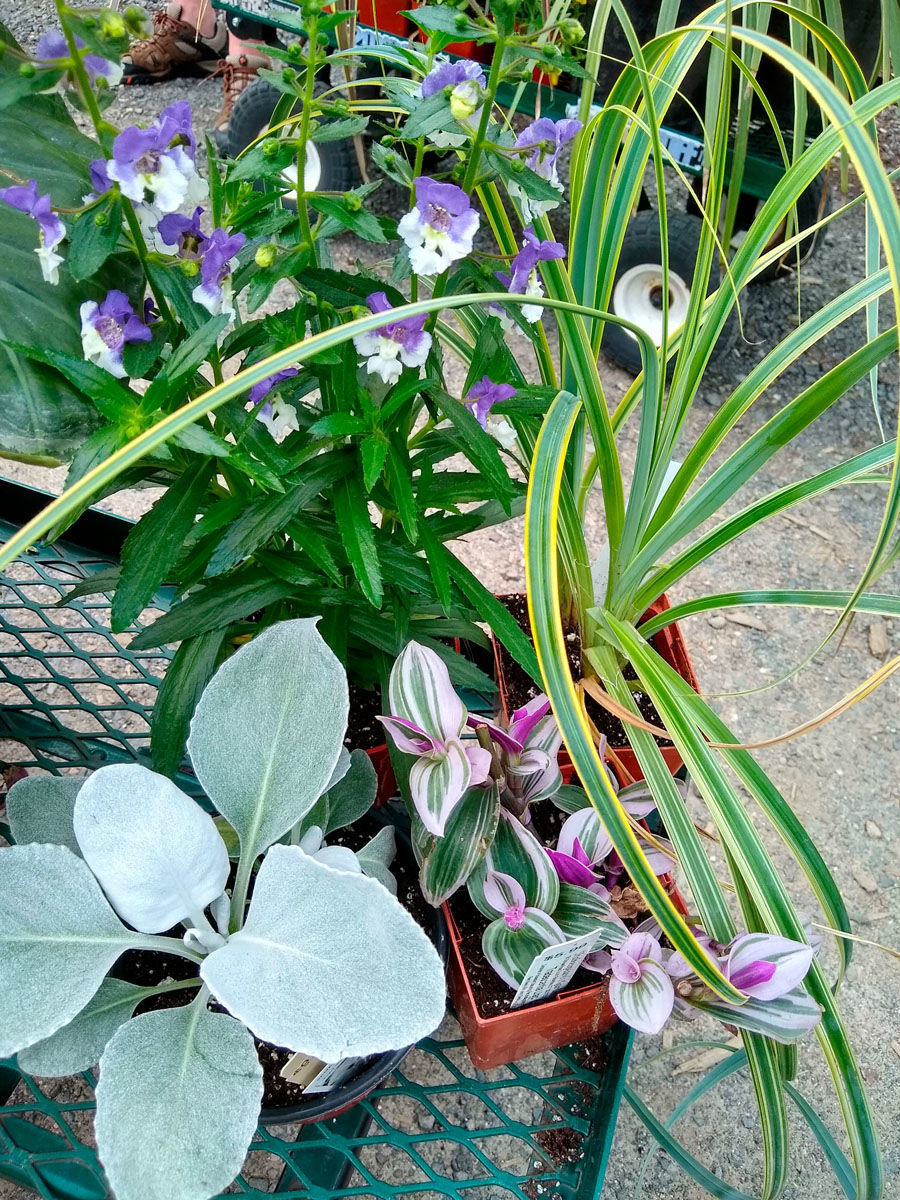 For a location with hot baking sun, Danielle chose an array of plants featuring purple and white. A few of the notable selections were 'Lilac' Tradescantia (Tradescantia fluminensis 'Lilac') and 'Angel Wings' senecio (Senecio candicans 'Angel Wings').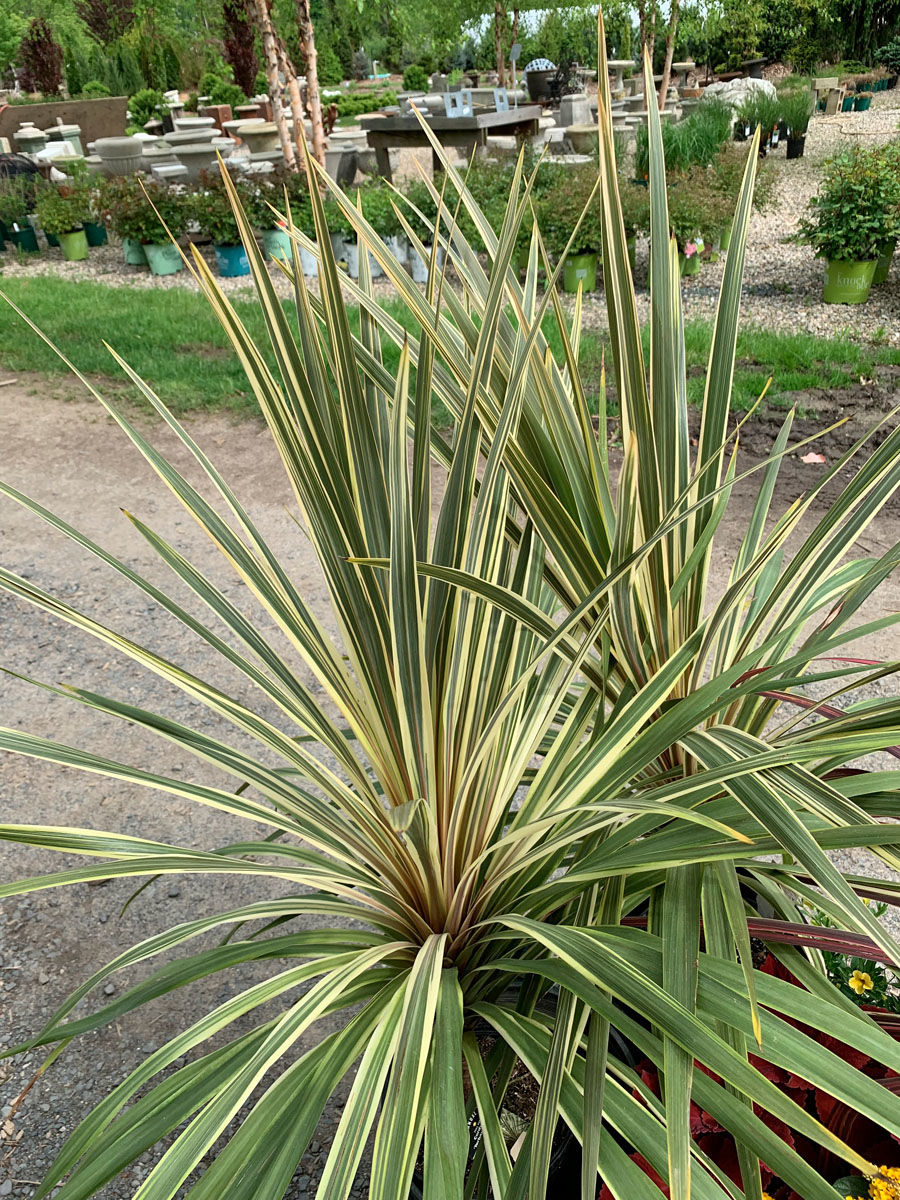 Whether you call it a "thriller" or a "big guy," it's always good to start a container design with the focal point plant. This year Steve chose 'Torbay Dazzler' grass palm (Cordyline australis 'Torbay Dazzler'), a show-stopper if ever there was one.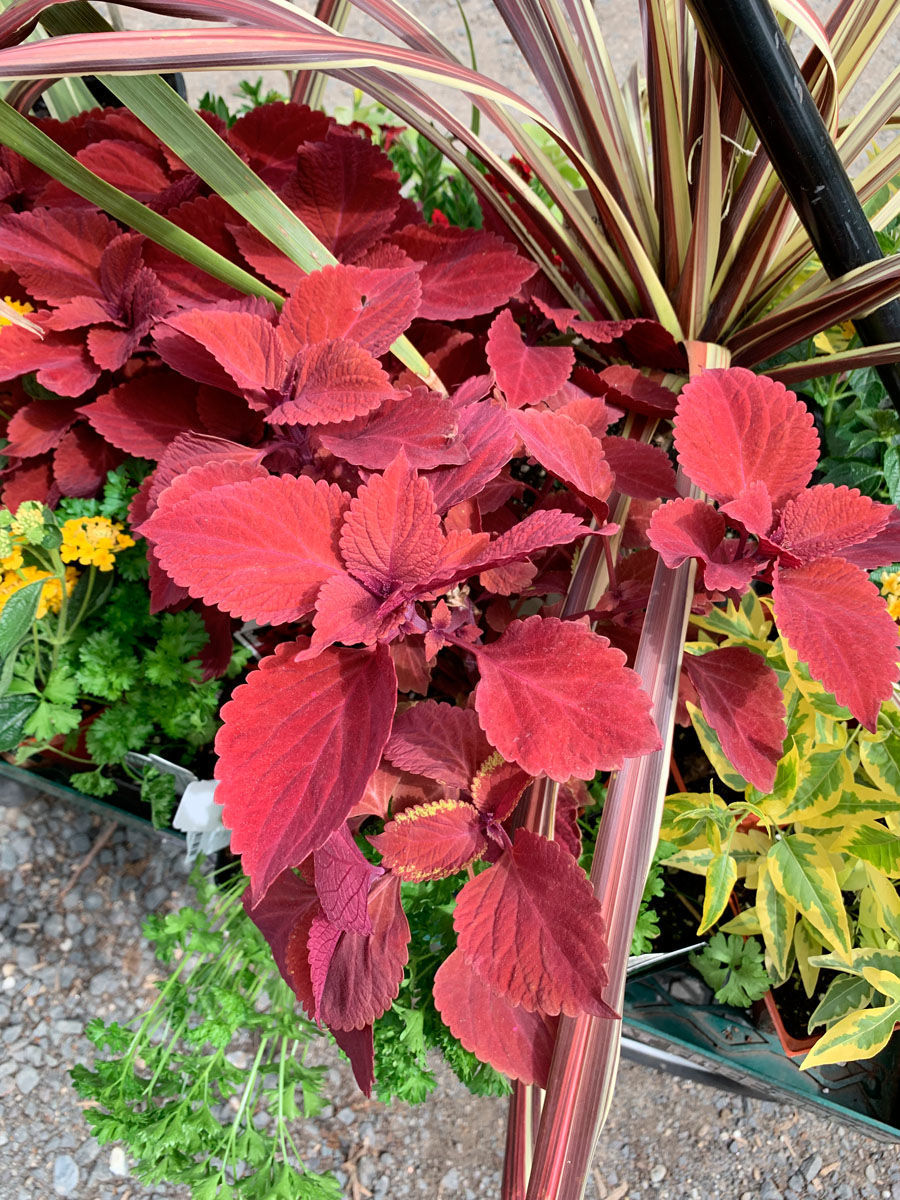 Steve has never met a coleus he didn't like, so his containers this year feature Redhead™ coleus (Solenostemon scuttellarioides 'UF0646'). The dark mahogany leaves are the perfect color echo of the stripes found in the thriller of his containers.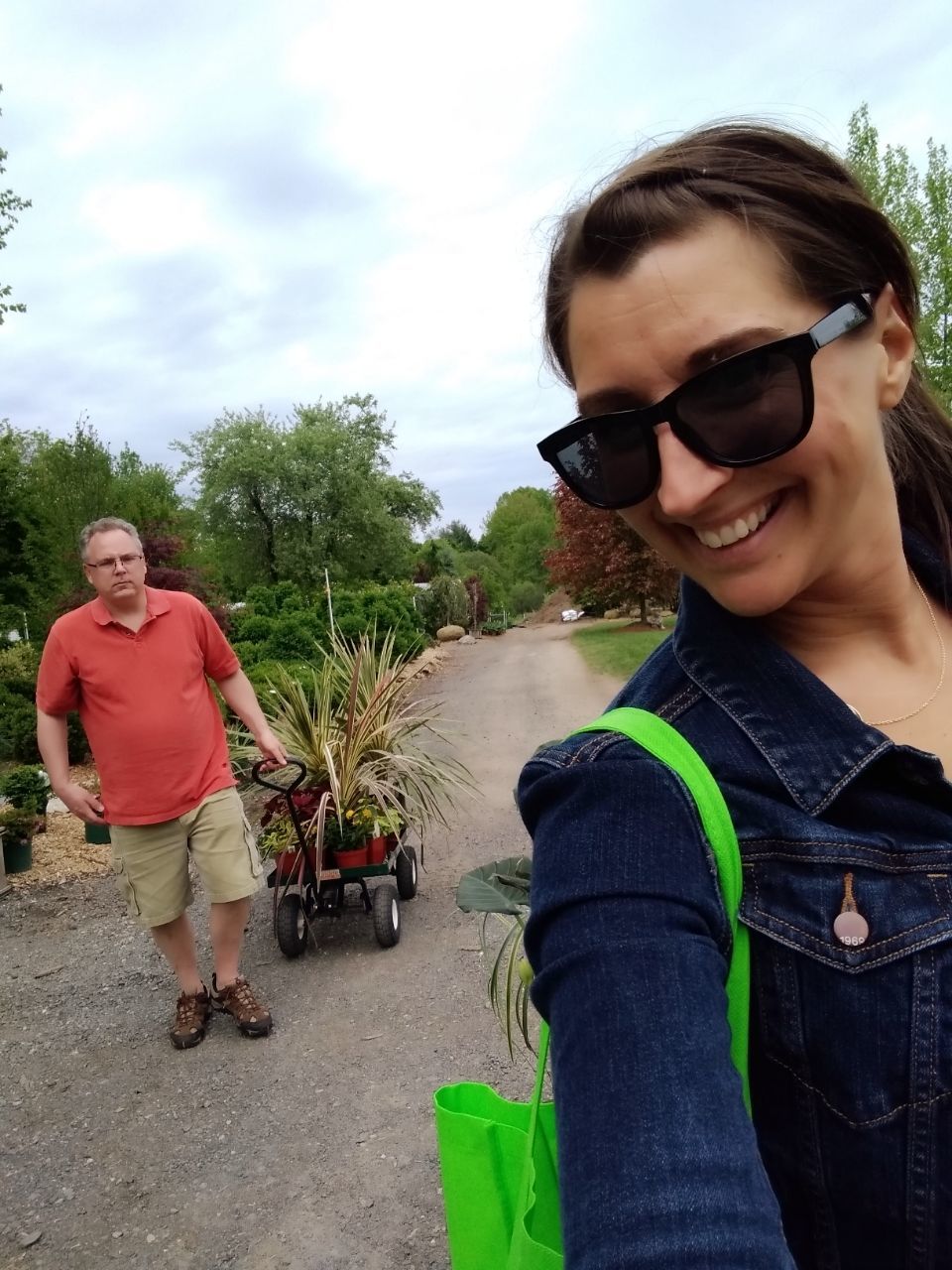 The Batman and Robin of plant shopping pulling their purchases to the checkout counter. Steve, as you can clearly see, is less than thrilled by the prospect of a selfie.