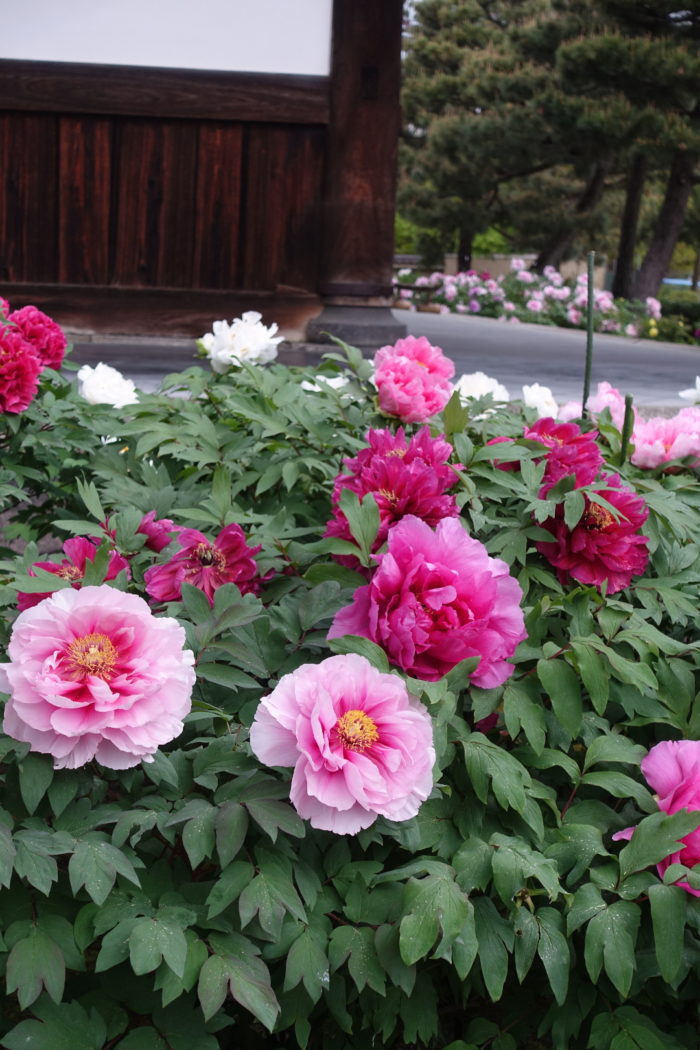 Today Joan K. is taking us on a trip to Kyoto, Japan.
I noticed the recent postings about peonies, so I was inspired to send these photos.
In late April I was in Kyoto, Japan, and visited the Kennin-ji temple. Kennin-ji was the first Zen temple in Kyoto. The four sides of one of the temple buildings were surrounded by the most amazing peonies in full bloom. As a bonus, the temple also has a beautiful dry Zen garden. This is not one of the most famous temples in Kyoto, but it was very near where we stayed; the peonies made it well worth a visit.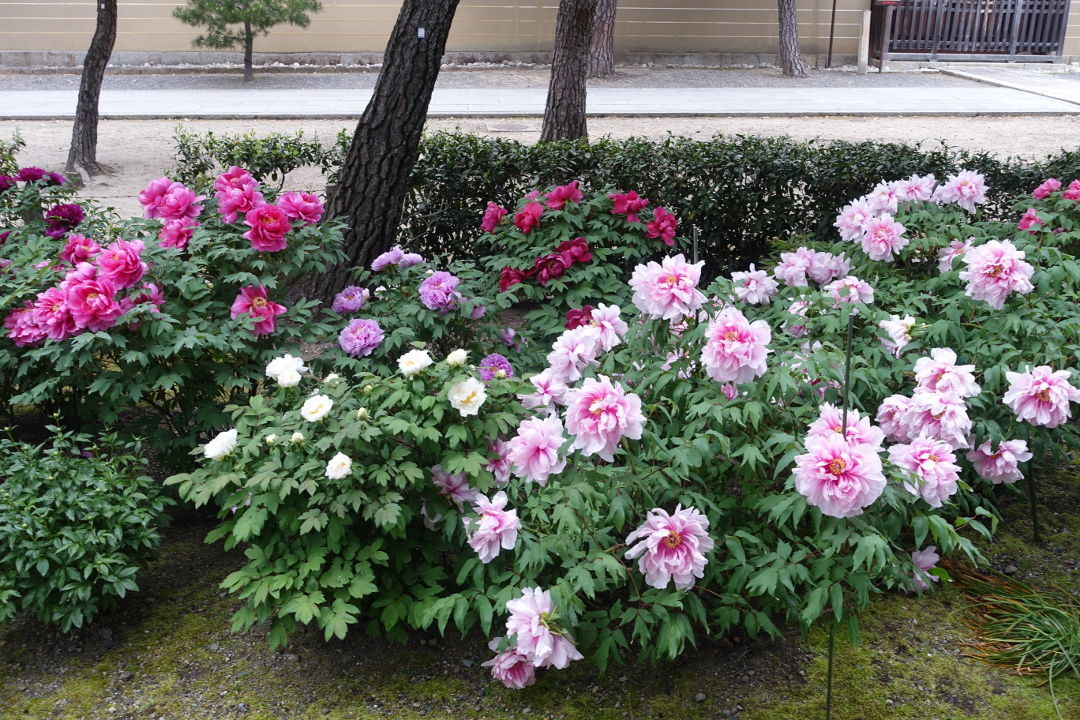 Peonies in full bloom. These are tree peonies, which have woody stems, grow into small shrubs, and bloom earlier than their herbaceous counterparts. Though generally tree peonies are better at holding themselves up than herbaceous peonies, the huge flowers can droop under their own weight. These have been carefully supported using green stakes that blend into the foliage.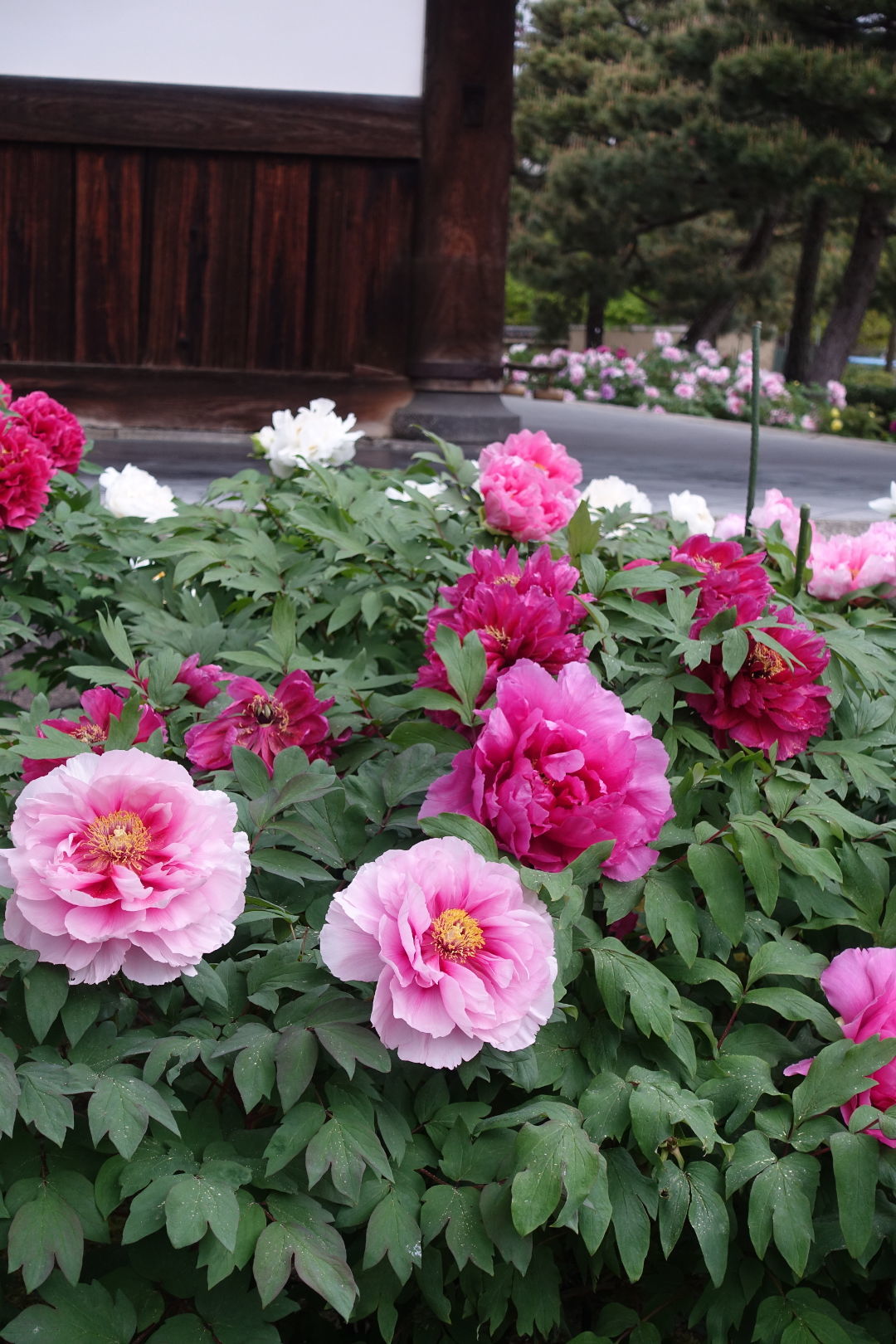 Tree peonies are called botan in Japanese and mudan Chinese (written 牡丹 in both languages). Tree peonies have been cultivated in China since at least 500 BC and were introduced into Japan in the eighth century by Buddhist monks. Kyoto became a center for their cultivation, propagation, and breeding.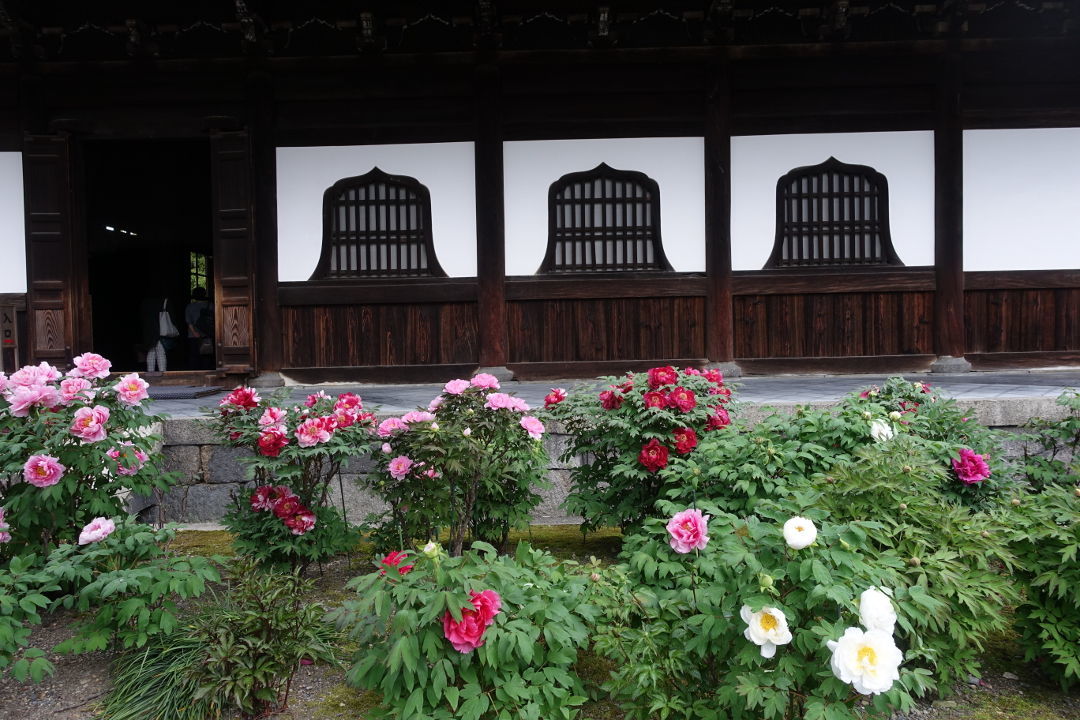 Tree peonies around the walls of the Zen Buddhist temple. Peonies are a particularly appropriate plant for a Zen temple because one of the key teachings of Buddhism is impermanence—that nothing lasts forever, so live in and enjoy each moment. Peonies are great symbols of this, as their incredibly beautiful flowers all too quickly shatter and fade, so we have to enjoy them in the precious moment when they are flowering.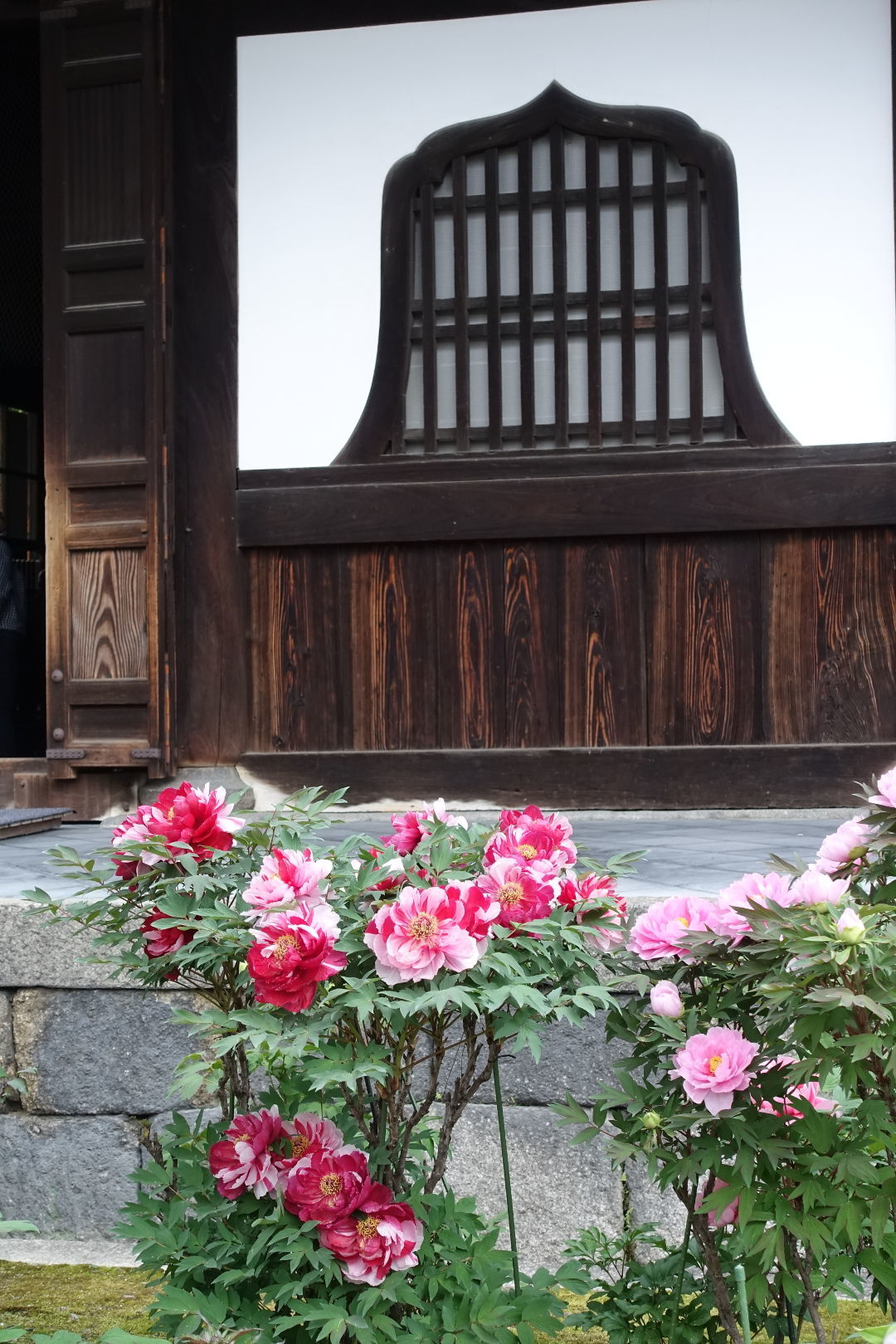 Detail of a lovely striped peony in front of the simple beauty of the Zen temple behind it.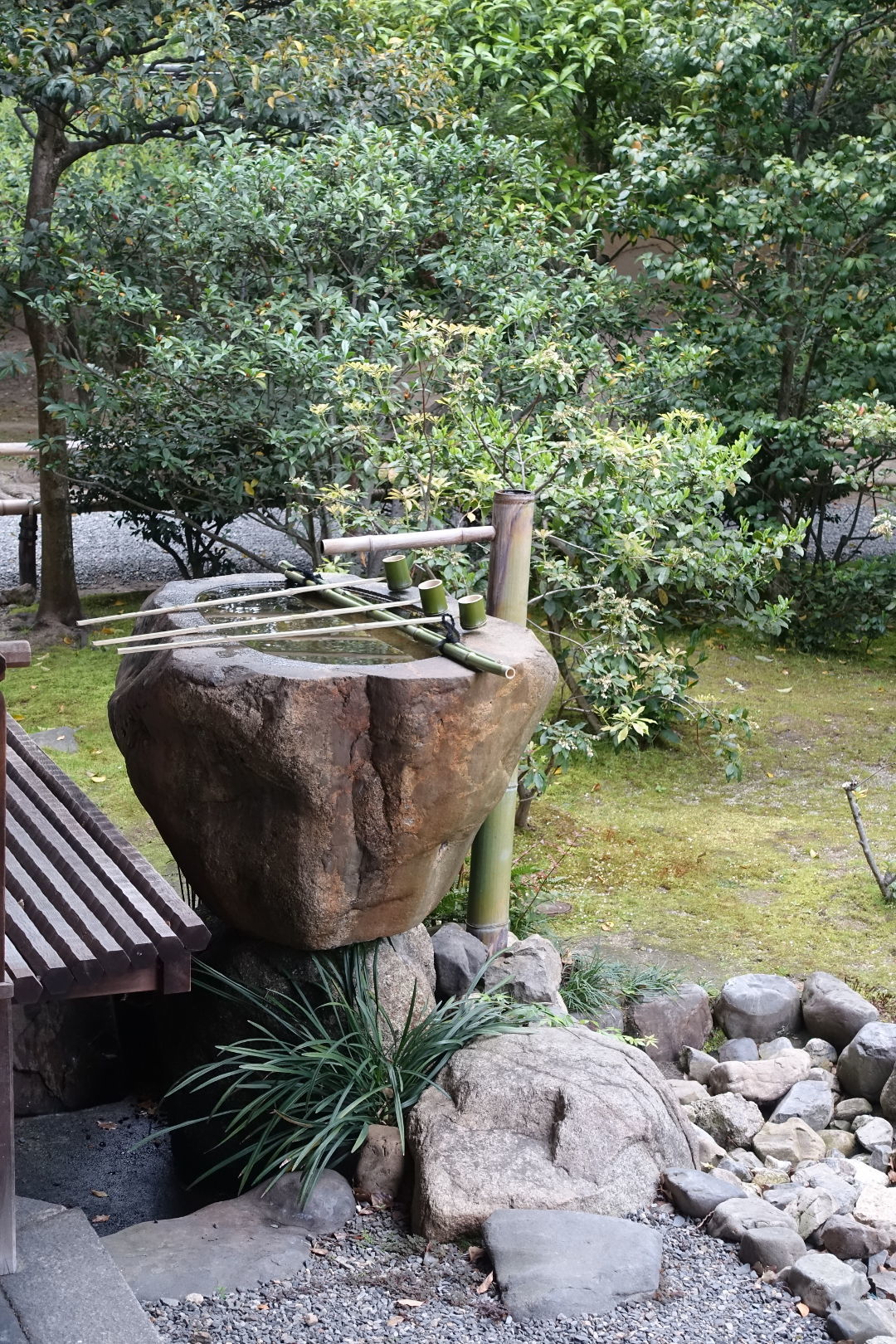 A tsukubai, or ritual hand-washing basin, at the temple. Visitors to the temple rinse their hands before entering to signify purifying themselves for the experience.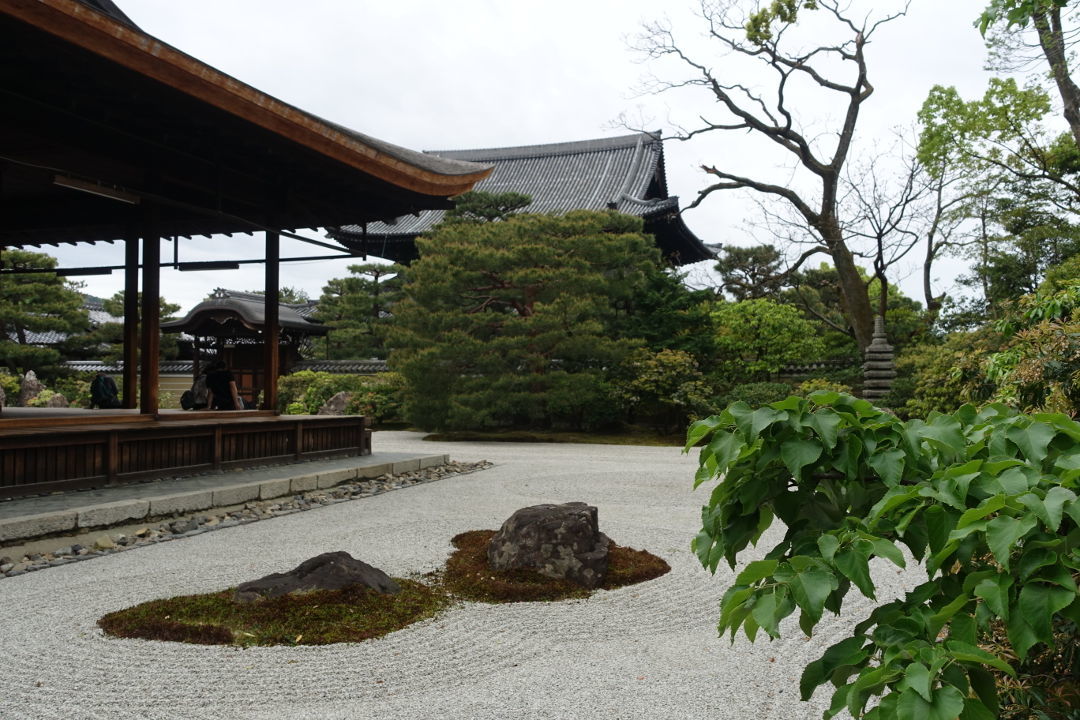 A Zen gravel garden, a space of beauty and for calm meditation.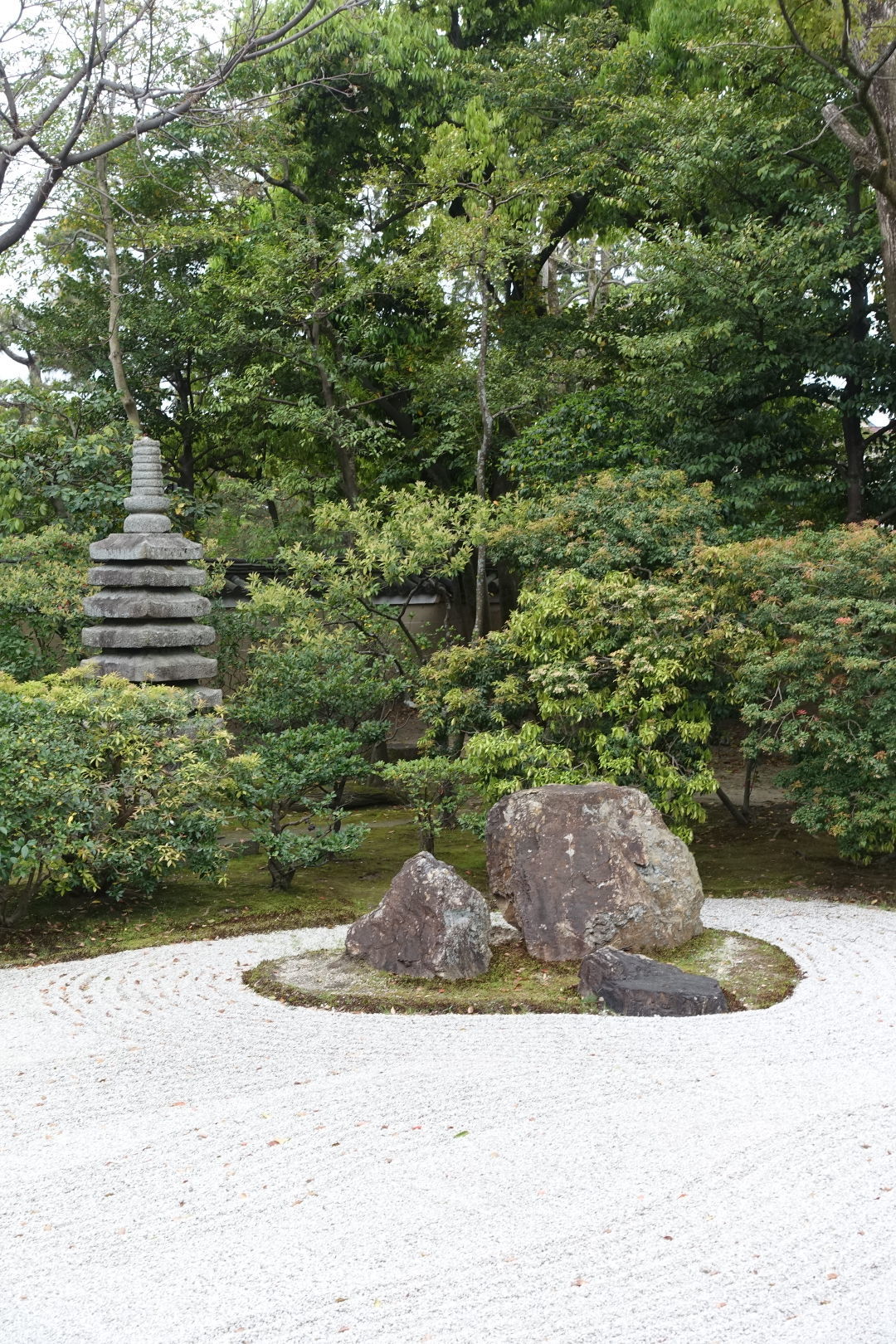 What a beautiful space.
Have a garden you'd like to share?
Have photos to share? We'd love to see your garden, a particular collection of plants you love, or a wonderful garden you had the chance to visit!
To submit, send 5-10 photos to [email protected] along with some information about the plants in the pictures and where you took the photos. We'd love to hear where you are located, how long you've been gardening, successes you are proud of, failures you learned from, hopes for the future, favorite plants, or funny stories from your garden.
If you want to send photos in separate emails to the GPOD email box that is just fine.
Have a mobile phone? Tag your photos on Facebook, Instagram or Twitter with #FineGardening!
You don't have to be a professional garden photographer – check out our garden photography tips!
Do you receive the GPOD by email yet? Sign up here.