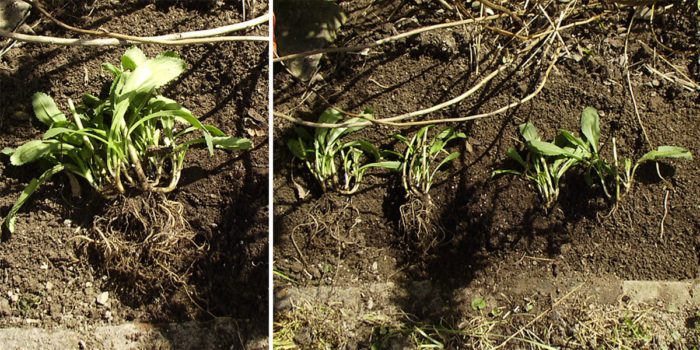 We all have friends who've created lush, fancy gardens with "pass-along-plants." It's easy, and it's affordable. Perennial division in a garden gives existing favorites room to spread and fill in, at the same time giving you all kinds of FREE plants. Plus, you can position yourself as the coolest gardener in the neighborhood by giving these babies away. I put a sign out with mine: "Free to good home, NOT kittens." Boom! The plants are gone in an afternoon.
In most cases, it's best to lift out the entire clump of whatever perennial you are working on. Let's take daylilies (Hemerocallis spp. and cvs., Zones 3–10), for instance. If the clump is 12 inches or so across, tease it apart, probably into at least four equal divisions. I use a hori-hori/Japanese gardener's knife; or if it's a huge clump, I split it with a garden fork or shovel. Remove the center of the clump if it is dying out, shake the soil off the divisions, inspect the roots (clipping off any that are dead), and promptly replant where needed. German bearded irises (Iris germanica, Zones 3–10) love this treatment. They appear to be multiplying and moving across my property like tribbles from Star Trek.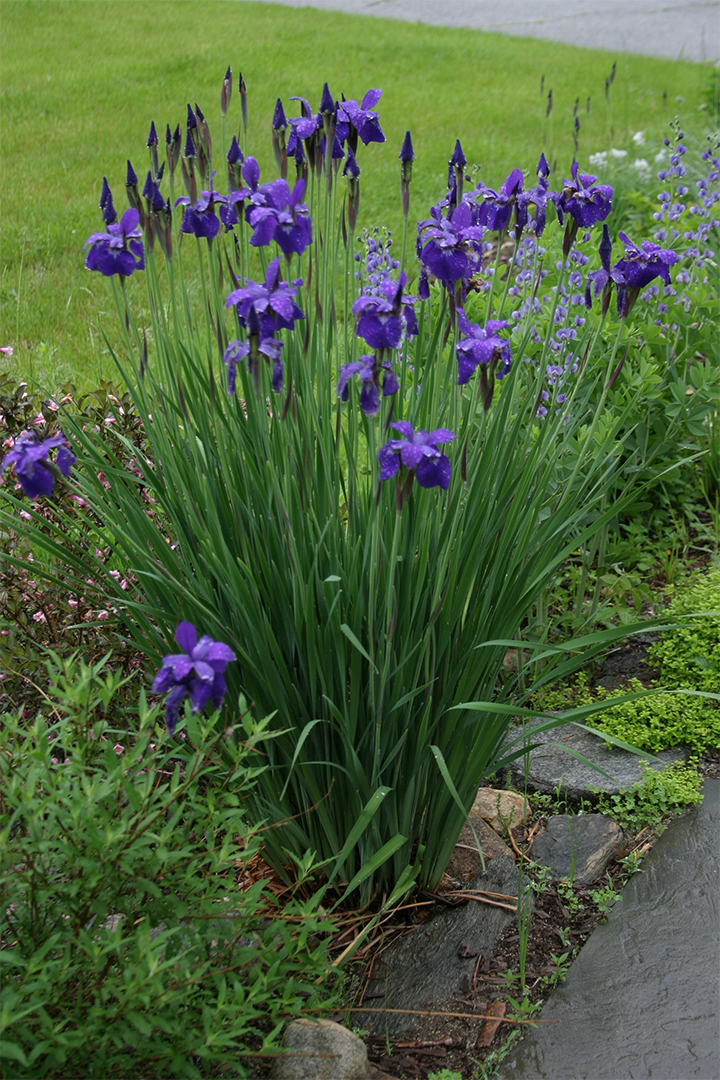 Easily divided perennials include:
Ajuga (Ajuga reptans, Zones 3–10)
Beeblossom (Gaura lindheimeri, Zones 3–9)
Catmint (Nepeta cataria, Zones 3–7)
German bearded iris (Iris germanica, Zones 3–10)
Hostas (Hosta and cvs., Zones 3–9)
Hylotelephium (Hylotelephium spectabile, Zones 3–9)
Shasta daisy (Leucanthemum × superbum, Zones 5–9)
Siberian iris (Iris sibirica, Zones 3–8)
Small globe thistle (Echinops ritro, Zones 3–8)
Replant at the same depth the original plant was growing at, using extra care when setting peonies (Paeonia spp. and cvs., Zones 3–8). Remember, too, that German bearded iris should be only partially planted, horizontally. Water the new divisions in well.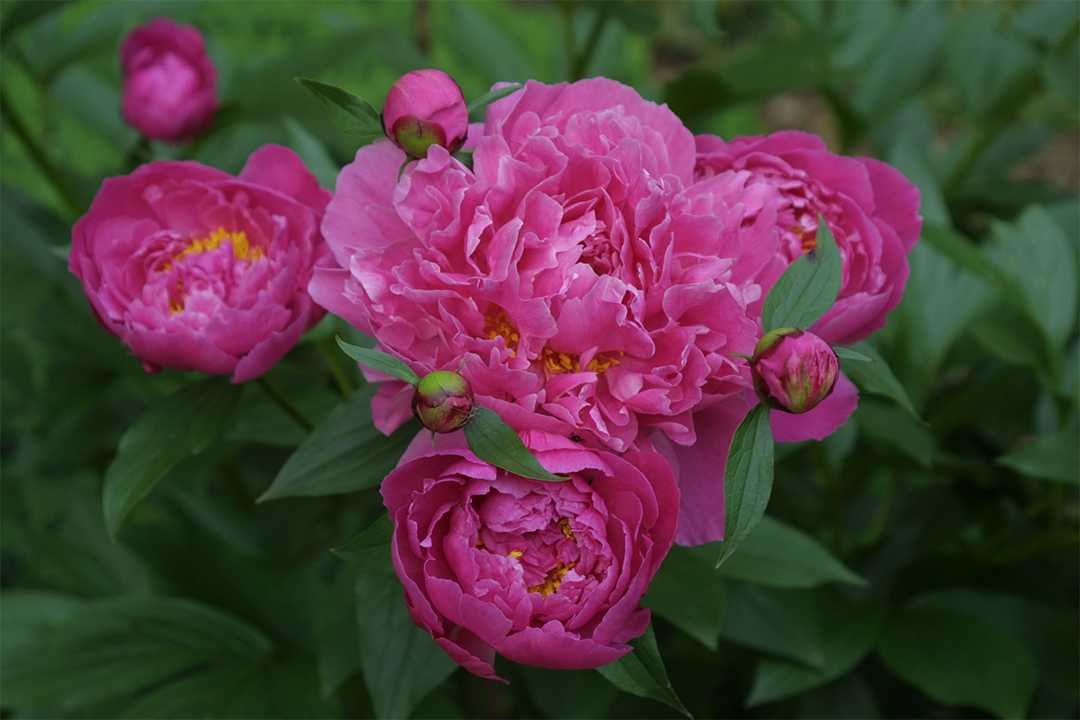 There are some perennials that resent being divided, lifted, and moved. Anything with a taproot falls in that category:
Desert four o'clock (Mirabilis multiflora, Zones 4–8)
Balloon flowers (Platycodon Grandiflora, Zones 3–9)
False indigo (Baptisia and cvs., Zones 5–8)
Peonies (Paeonia and cvs., Zones 3–8). Peonies can stay in one place for up to 100 years. Plant these pretties where you can live with them for a long time. Peonies can be divided, but take extra care when replanting them. They must be placed at the same depth where they were growing.
Now that you know who can stay and who can be moved around, you are ready to divide and conquer your perennial garden. Next spring you will have a bounty of blossoms from your existing perennial stash. Nice job, gardener!
Mary Ann Newcomer is the author of two books: Rocky Mountain Gardener's Handbook and Vegetable Gardening in the Mountain States.