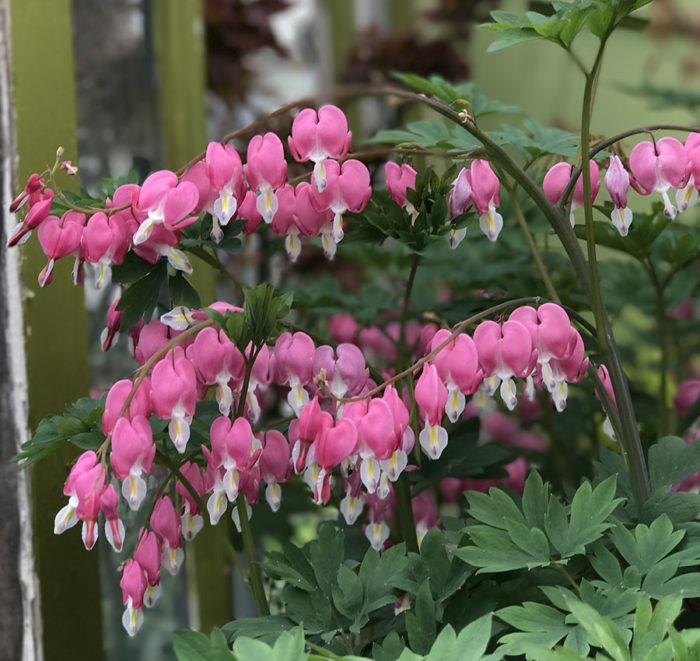 For a couple of years now, I've been evaluating my garden plantings to determine who gets to stay and who goes. Water is pricey, plants can be pricey, and my time is also valuable. When it's over 100°F outside, my time is really valuable. Plants need to earn their keep in my garden by performing extremely well with minimal effort on my part. If not, they will be removed, composted, or given away to good homes.
While 2019 was mild as milk toast, 12 months ago we were suffocating with the smoke of wildfires and 90+°F days for weeks on end. Smoke from wildfires creates an excess of ozone, causing plants to struggle with photosynthesis.Who knows what will happen next year?
With this in mind, I've made a list of the consistent perennial performers—plants that did really well no matter the temperature or the smoke. The plants in this group—for the April, May, and June show—seem unfazed by our wonky weather conditions. They don't need special watering or coddling of any sort. They shine and bloom for extended periods of time, aren't troubled by pests, and weren't slowed by the smoky days. The following selections put on a reliable performance in the spring and require little effort from me.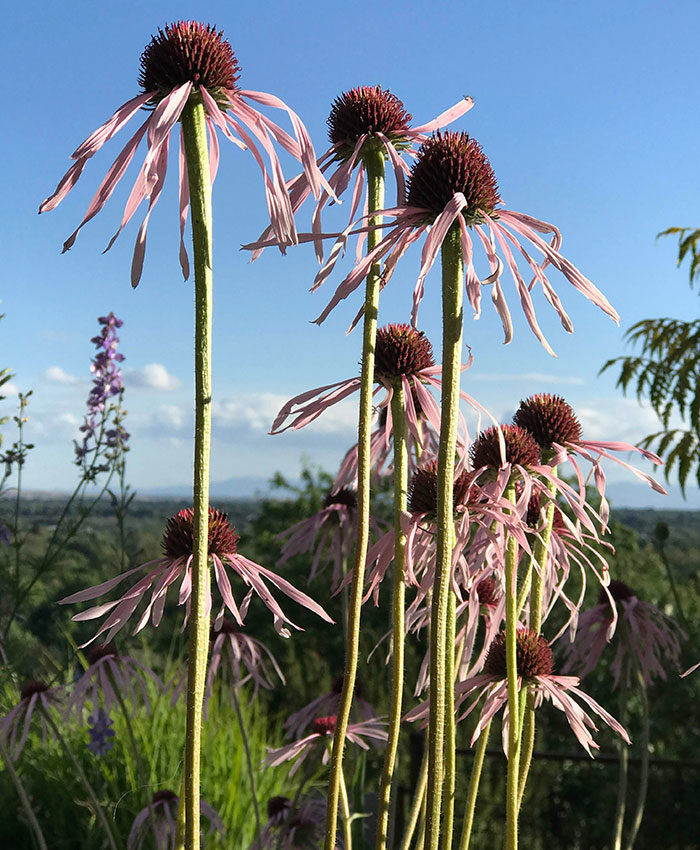 Pale purple coneflower (Echinacea pallida, Zones 3–10) does very well in my garden. It is exceptionally hardy, unfazed by heat or drought, and has a soft, sweet fragrance. These plants also have been slowly multiplying over the years.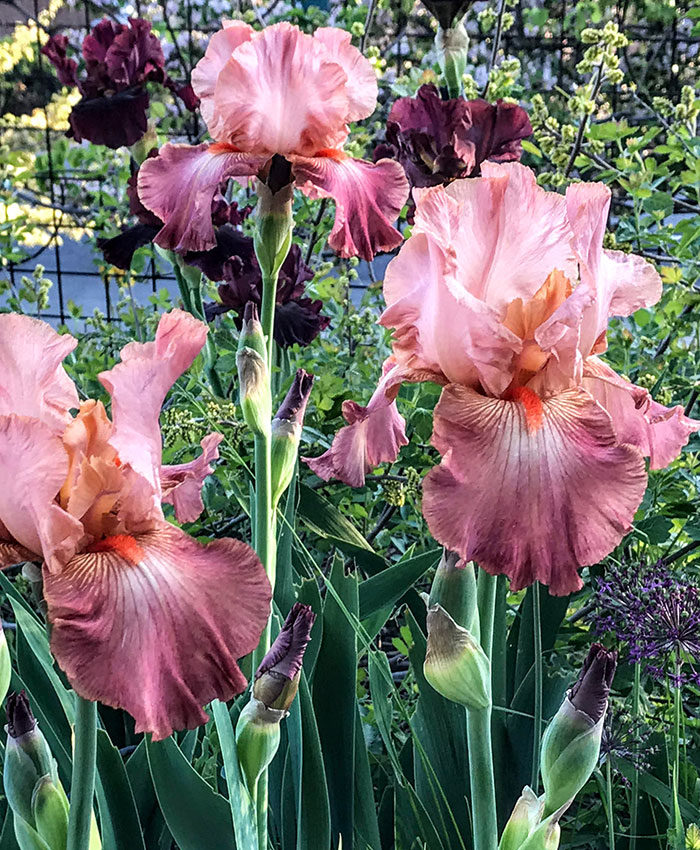 'Role Model' bearded iris (Iris germanica 'Role Model', Zones 3–10) was my grandmother's favorite flower, and now it's mine. It's reliable, can go without supplemental water for years, and is just gorgeous. Did I mention that it smells wonderful?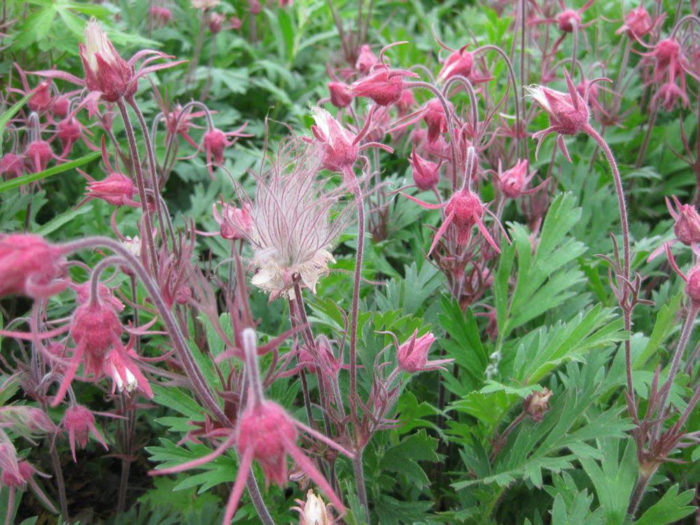 Prairie smoke, or old man's whiskers (Geum triflorum, Zones 3–7), is a favorite whimsical, drought-tolerant, early summer performer.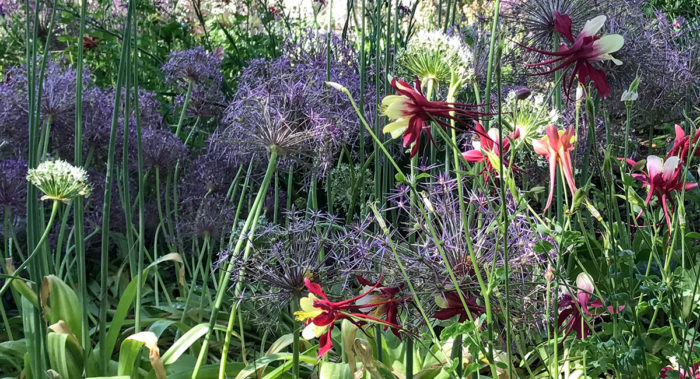 These Persian onions (Allium cristophii, Zones 4–9) come in many sizes, shapes, and shades, and they are visitor favorites at the Idaho Botanical Garden (IBG) in Boise. Some of them have been blooming for over 10 years.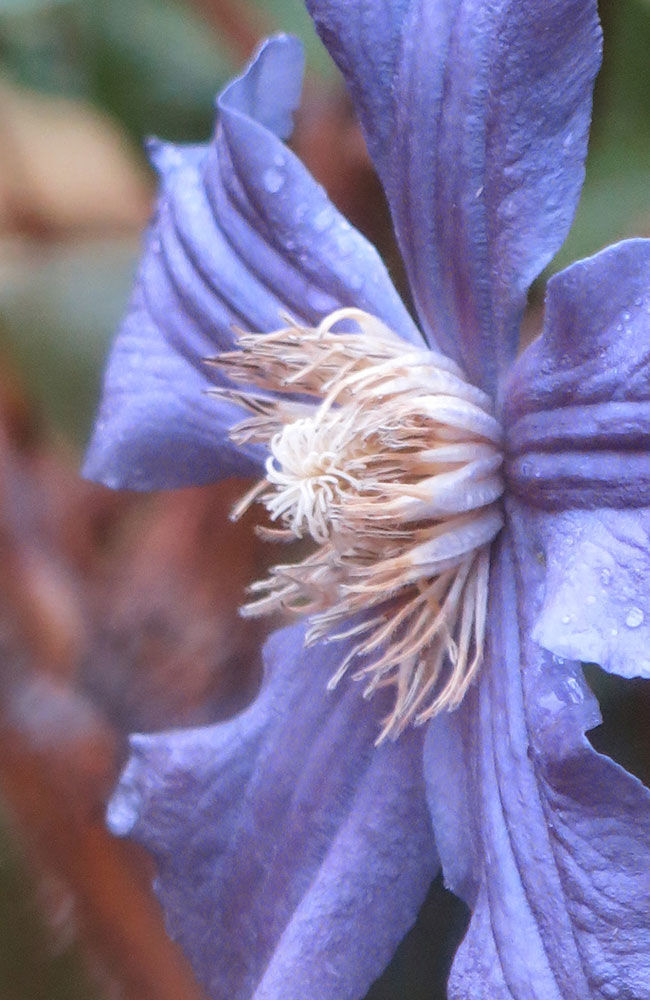 For years, this clematis (Clematis × durandii, Zones 5–9) has been defiant and drought tolerant, a faithful performer that often hangs on until Thanksgiving or the first hard frost.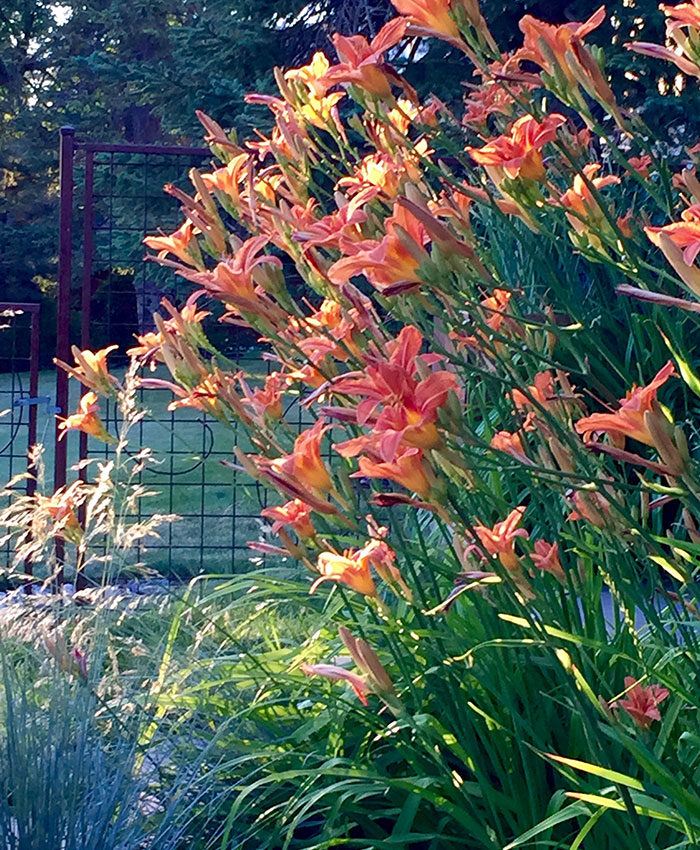 These orange daylilies (Hemerocallis fulva, Zones 3–9) are reliable bloomers every year in my garden. Their growth can be rambunctious—nearly invasive. But I don't mind, since they're so pretty when backlit with late afternoon sun.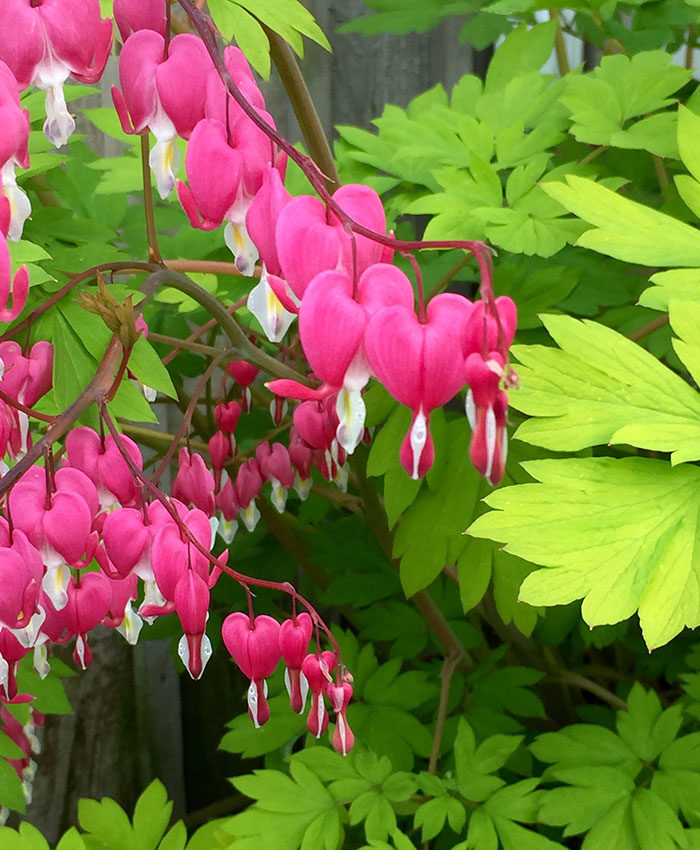 Other reliable and low-maintenance April, May, and June bloomers in my garden include:
Bleeding heart (Lamprocapnos spectabilis, Zones 3–9)
Darwin hybrid tulips and species tulips (Tulipa spp. and cvs., Zones 3–8)
Lily of the valley (Convallaria majalis, Zones 3–8)
European cranberrybush (Viburnum opulus 'Roseum', Zones 3–8)
Leather leaf viburnum (Viburnum rhytidophyllum, Zones 5–8)
Pussytoes (Antennaria dioica 'Rubra', Zones 3–8)
Ice plants (Delosperma spp. and cvs., Zones 6–10)
Wine cups (Callirhoe involucrata, Zones 4–8)
'Scheherazade' orienpet lilies (Lilium 'Scheherazade', Zones 4–8)
'White Swan' coneflower (Echinancea 'White Swan', Zones 3–10)
Double columbine (Aquilegia spp. and cvs., Zones 3–8)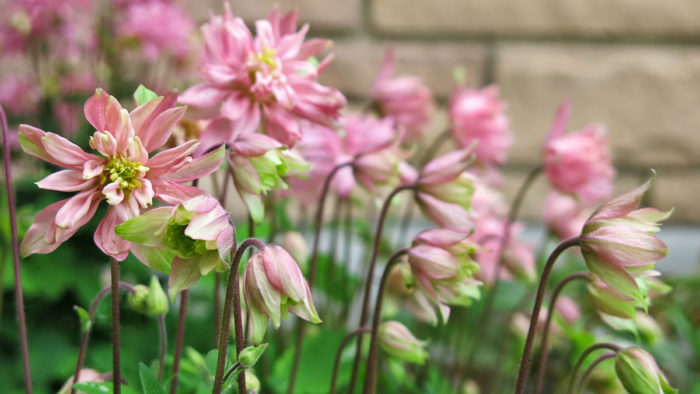 Plants that proved more high-maintenance or less hardy didn't make the cut. Surprisingly, the rest of my coneflowers (Echinacea spp. and cvs., Zones 3–9) are goners, along with the black-eyed Susans (Rudbeckia spp. and cvs., Zones 3–9). They need a lot more moisture than I can give them. Also on their way to a good home: woody betony, or pink cotton lamb's ear (Stachys lavandulifolia, Zones 5–8), and rough blazing star (Liatris aspera, Zones 3–8). With merely insipid color and no staying power, it's so long!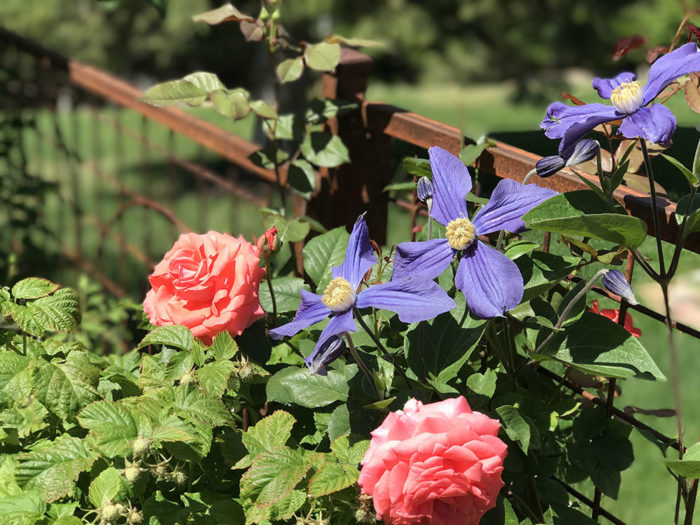 What's on the fence (literally): Mademoiselle Grégoire Staechelin climbing rose (Rosa 'Mademoiselle Grégoire Staechelin', Zones 6–9). Many roses in my area have succumbed to aggressive cane blight. Then there is my lackluster, newly planted and struggling Amber Jubilee ninebark (Physocarpus opulifolius 'Jefam' AMBER JUBILEE, Zones 2–8). This gave me, at best, a pathetic performance. I may let these two stay for now and then reevaluate them come next spring.
—Mary Ann Newcomer is the author of two books: Rocky Mountain Gardener's Handbook and Vegetable Gardening in the Mountain States.