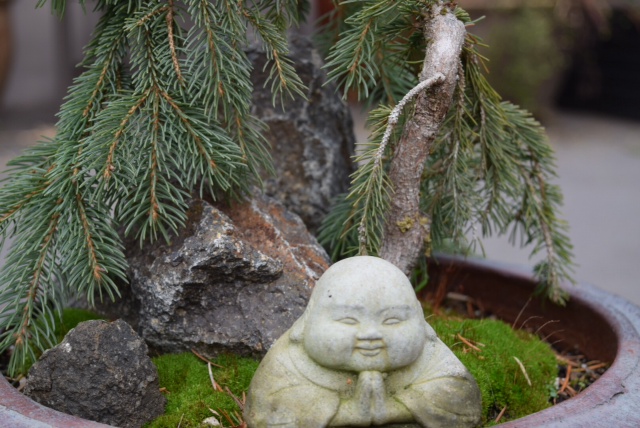 One more day of wonderful details from Glenda Curdy's garden out in Seattle. In case you missed yesterday's post, she said, "I just got a camera for my birthday. I have always used my iPhone but really wanted to explore photography in my gardens a little more. I decided to take my camera off auto and just go for it after reading my manual and a book dedicated to my particular camera. Please don't be to critical (so many of you out there take some amazing images!) For me in the late fall and winter it becomes all about the little things, and I wanted to share some of those with all of our wonderful GPODers. These images all came from my first day photographing in my gardens. I had a great time and can't wait to get out and take more." I love all of the faces in your garden, Glenda, they add so much life! Thanks so much for sharing all of these great photos with us. Keep 'em coming.
–> –> –> –> –> –> –> –> –> –>–>–>–>–>–>

Hey all! I and a bunch of the other FG editors will be at the Northwest Flower and Garden Show again this year, and I'm scheduled to give another GPOD talk! (A few of you will be getting emails in the next two weeks as I put together the slideshow…) A number of people have emailed (Glenda included) to say that they'll be at the show, and that they'd love to meet up with a bunch of fellow GPODers!

So…who's going to be there?? Let us all know in the comments, and we can start planning an outing! Perhaps after-dinner drinks one night at the bar at the Sheraton? I'll repeat this announcement for the next week or so, at least, and keep a running list of who's coming….enticement for even more people to come! Oh, and when you comment to say you'll be there, give us your real name so that I can plan name tags that include both that and your screen name…

<– <– <– <– <– <– <– <– <– <– <– <– <– <– <–
And as always, SEND ME PICS OF YOUR GARDEN, OR A GARDEN YOU'VE VISITED! Email me at [email protected]. Thanks! –Michelle
______________________________________________
Want to get the GPOD delivered to your inbox every morning? CLICK HERE!
Want us to feature YOUR garden, or a garden you've recently visited, in the Garden Photo of the Day? CLICK HERE!
Want to see every post ever published? CLICK HERE!
Want to search the GPOD by STATE? CLICK HERE!
And last but not least, Check out the GPOD Pinterest page, where you can browse all the post in categories…fun! CLICK HERE!