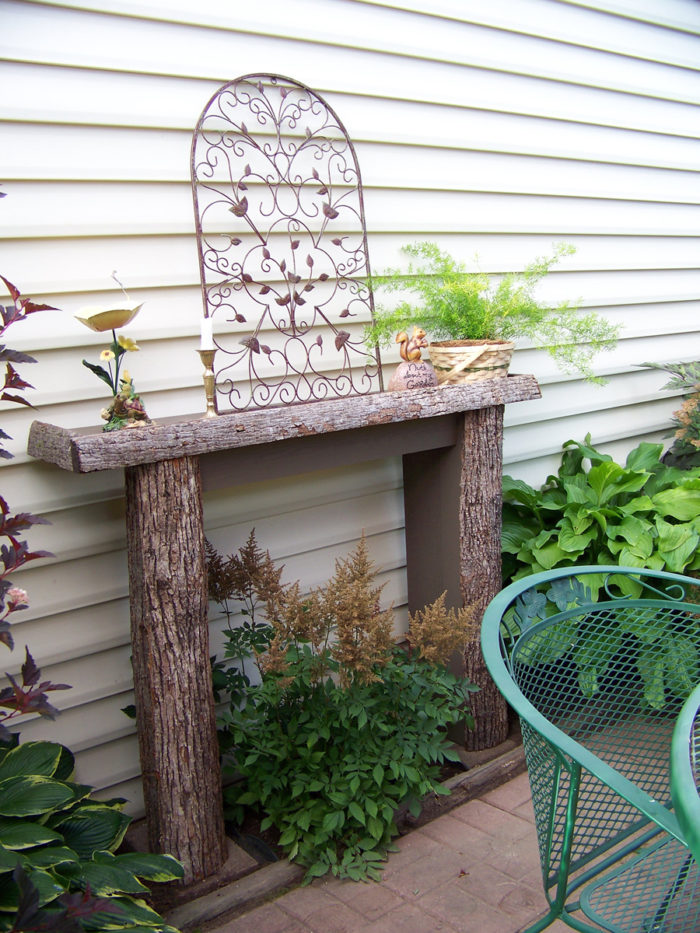 We're continuing our tour of Carol Jean Kadonsky's garden today. She says, "I dug my vegetable garden in 1987. I had one pine tree cut down to make a small patch of sunshine under many other trees. I dug out the sod and planted vegetables, which is all I could afford those first years.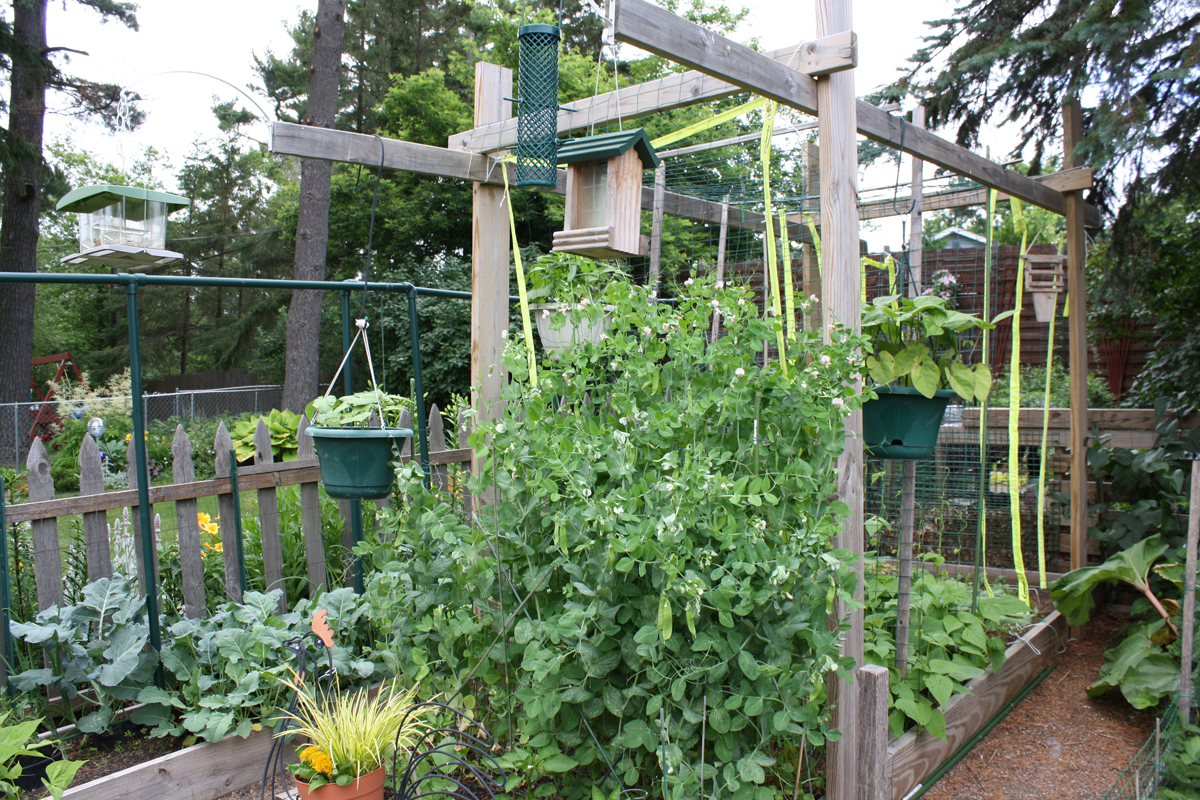 "I've tried many things over the years. I read about square foot gardening which is a good fit for my small space. I used their recipe to build up my garden soil and that helped a lot. The main vegetable patch is made up of 3 raised beds – two 2 x 16 beds and one 4 x 12 bed.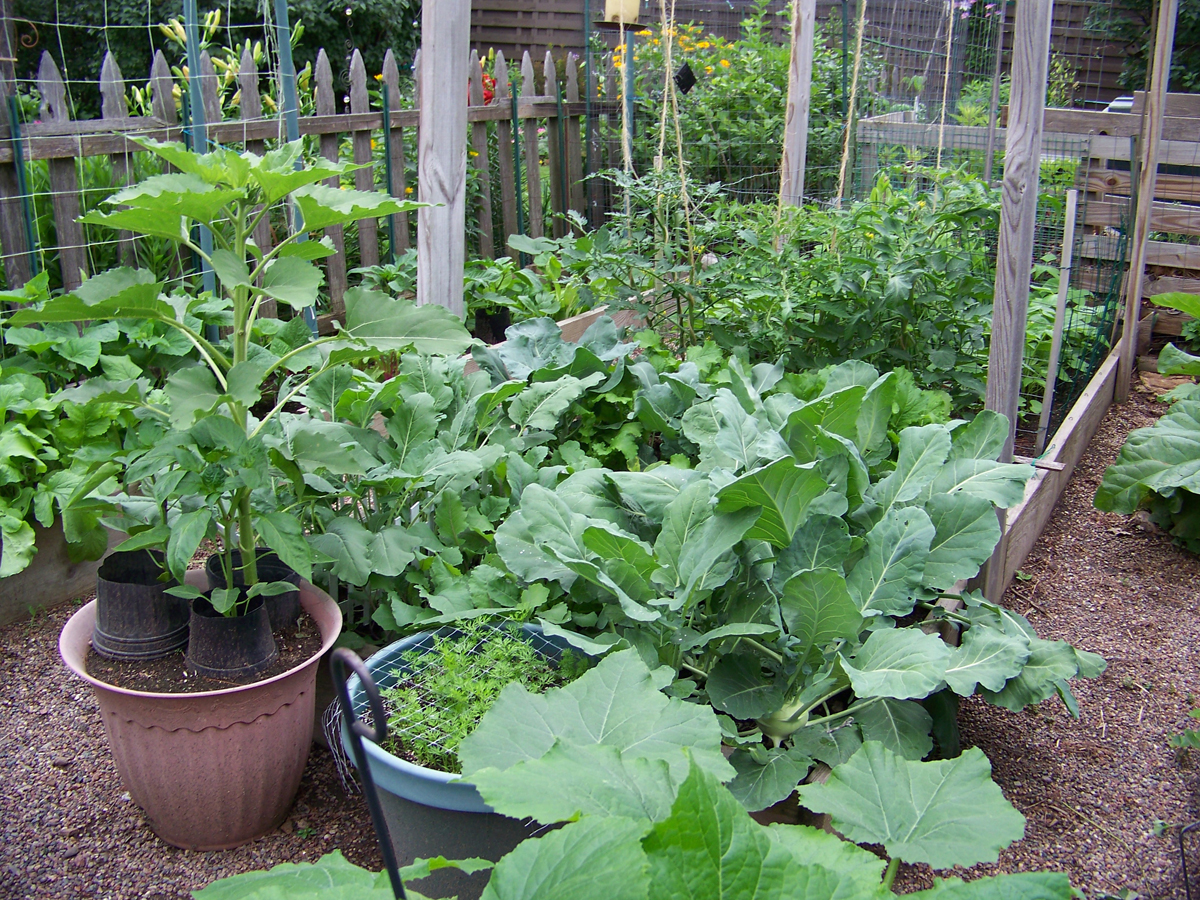 "I have a 3-year rotation plan for the space. One of the narrow beds is for my rhubarb & strawberries and a waiting zone for plants that don't have a home.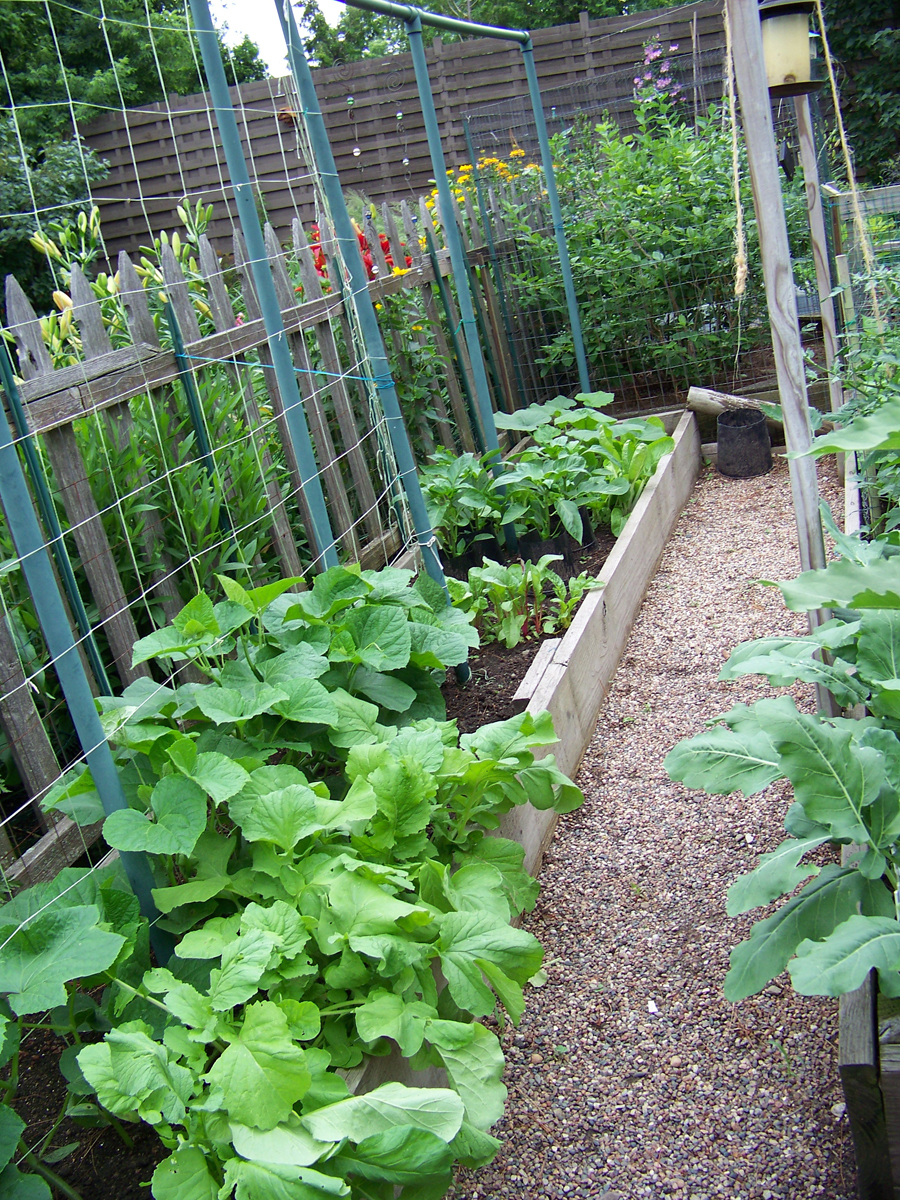 "Because of limited space I do a lot of vertical growing. To make that simpler my dad helped build the frame over the larger raised bed. And my son made the PVC pipe structure as a gift for Mother's Day.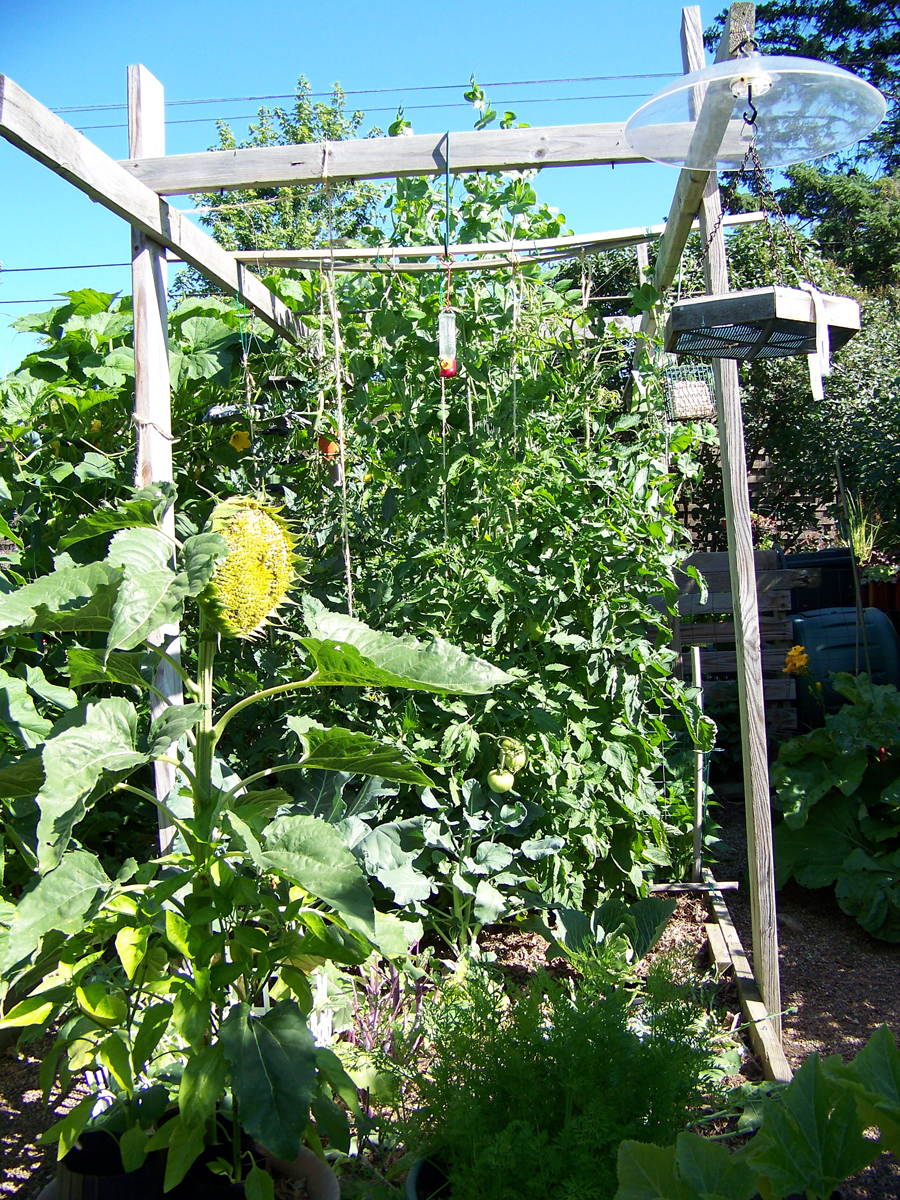 "When I lost the two trees behind my vegetable garden more space opened up to plant and for storage. I have several containers that I plant and I tried a 5 x 5 patch of deep mulch gardening.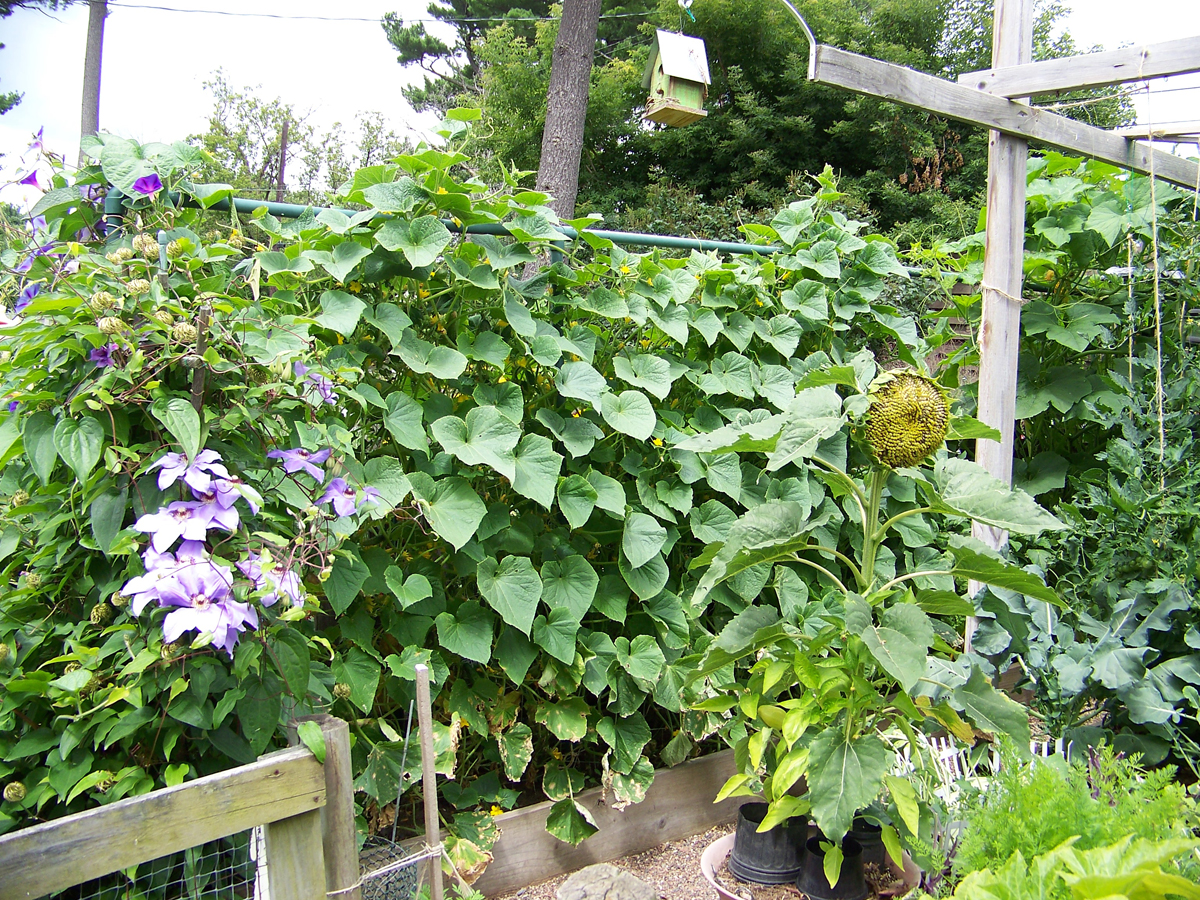 "The last two years I have used composted granulated chicken manure in my beds and I see an improvement. I grow raspberries to the east of the garden and blueberries to the north. I also included photos of several of my projects I added to the gardens this year."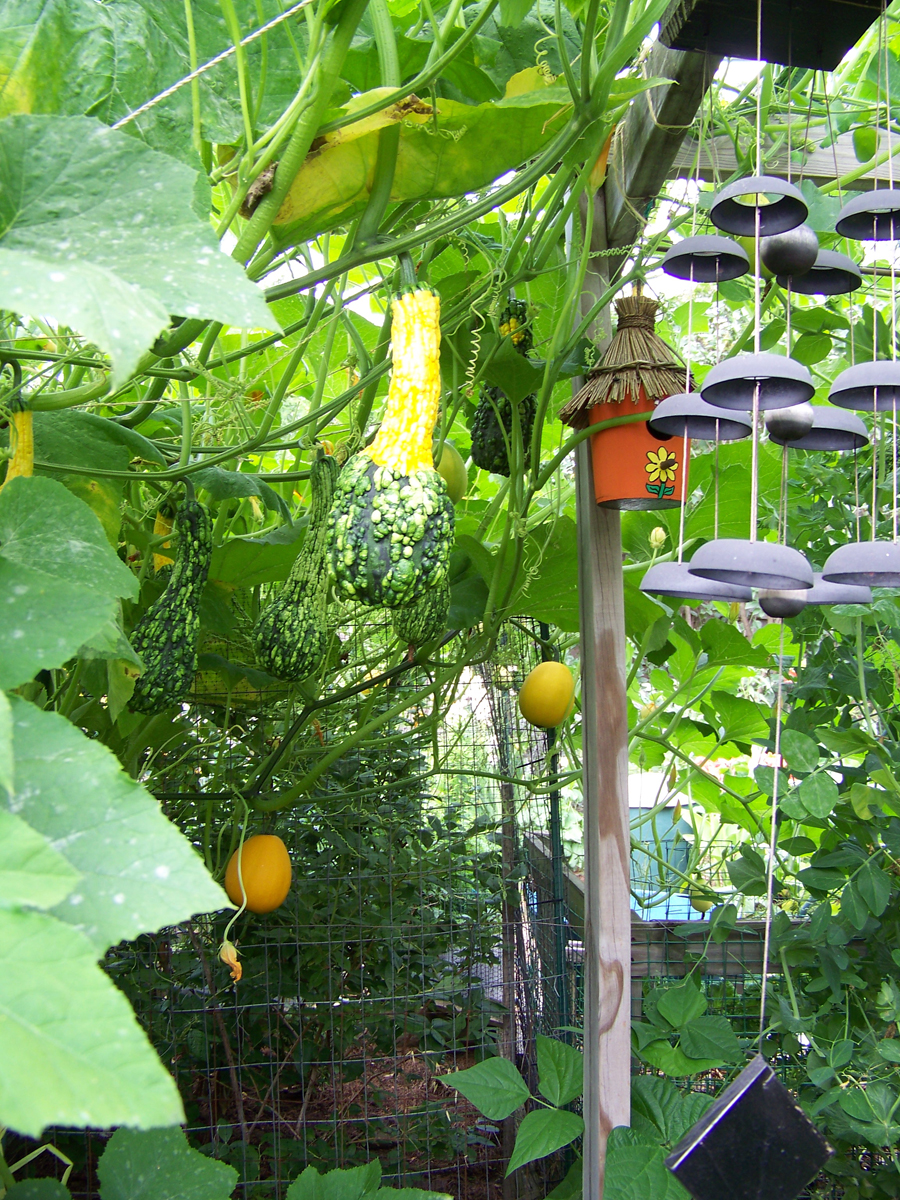 I could only DREAM of having such a veggie garden, Carol Jean. I am a veggie-gardening loser. I'm in awe of yours! Thanks so much for sharing for the past two days. Everything looks terrific!
You're running out of time to take some photos in your garden! So get out there with your cameras and send some in! Email them to [email protected].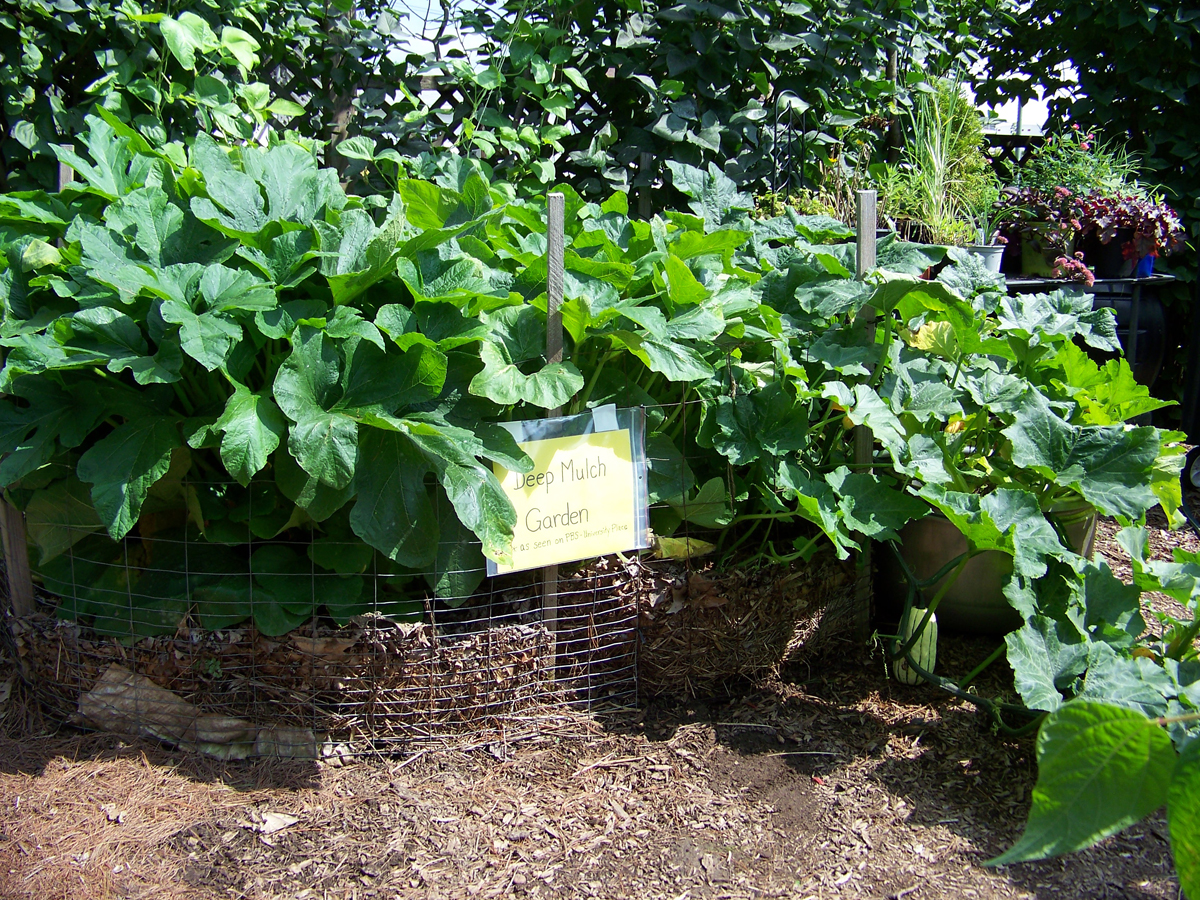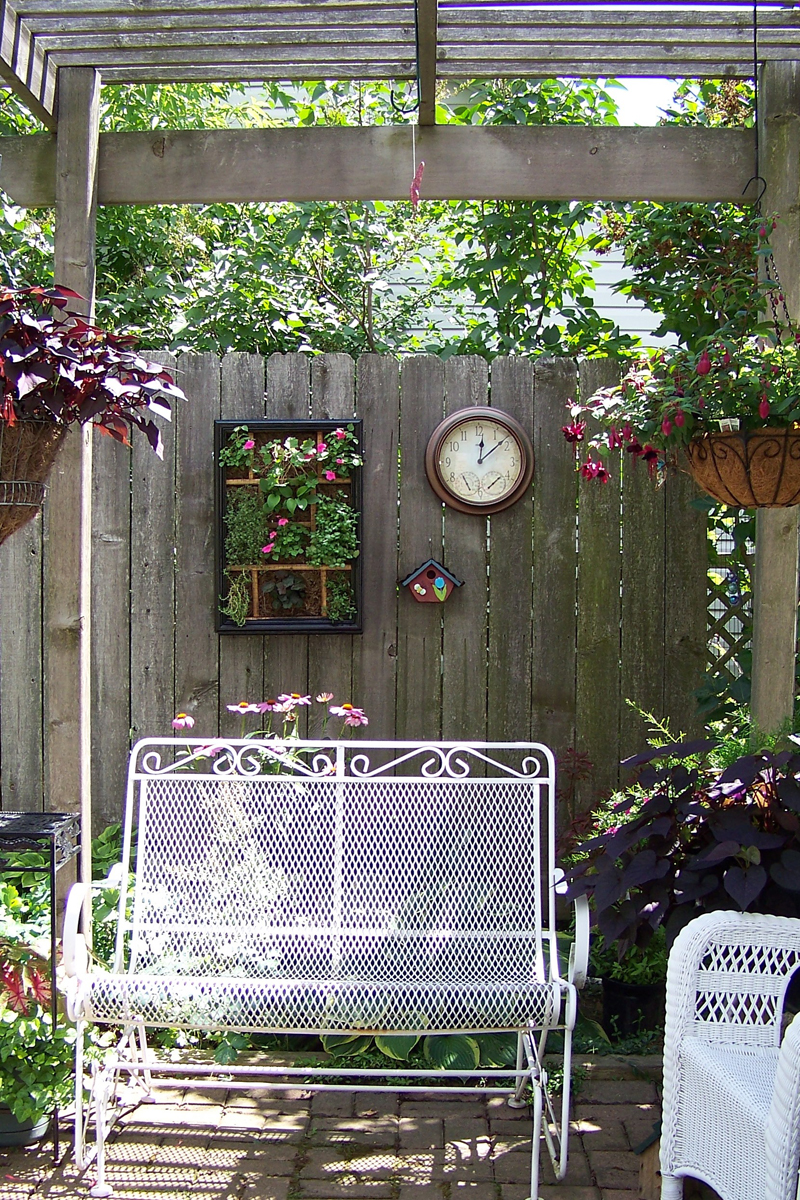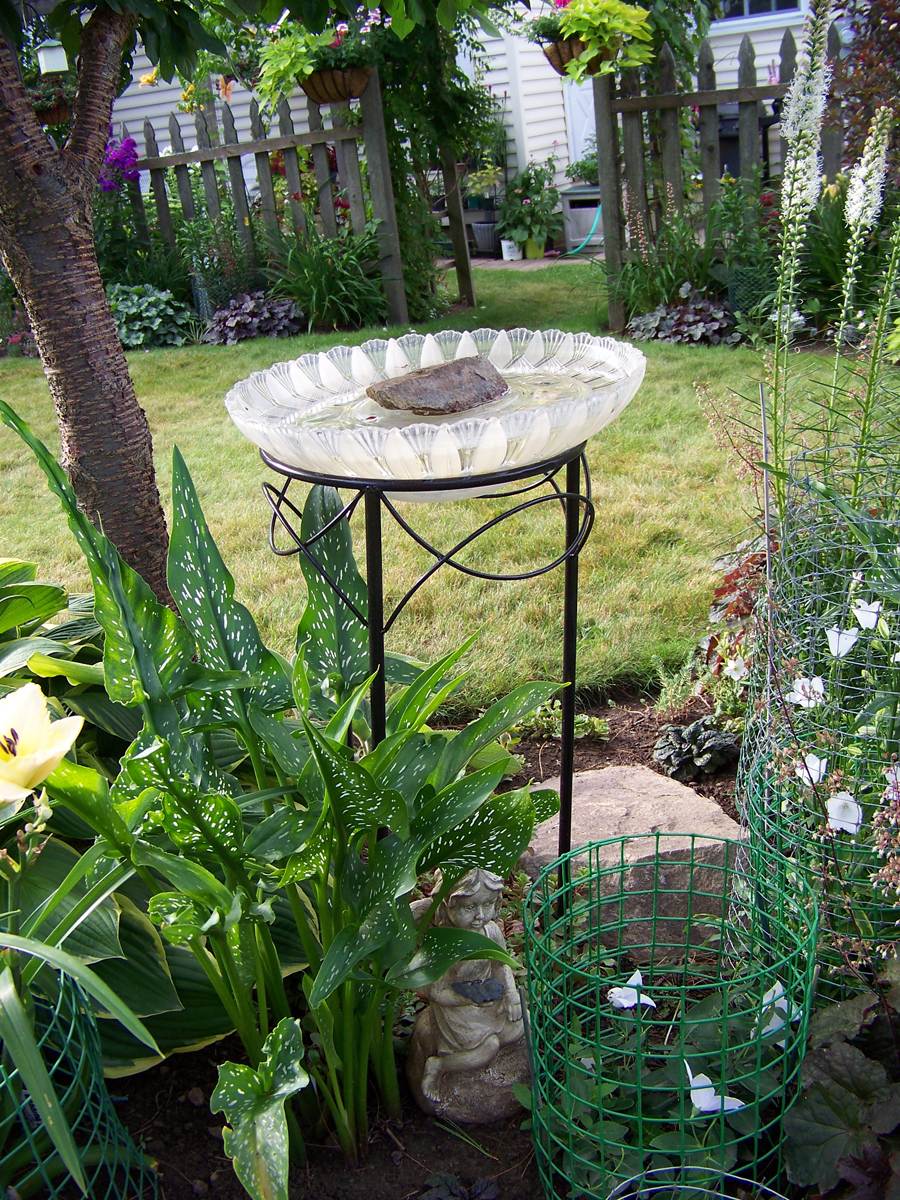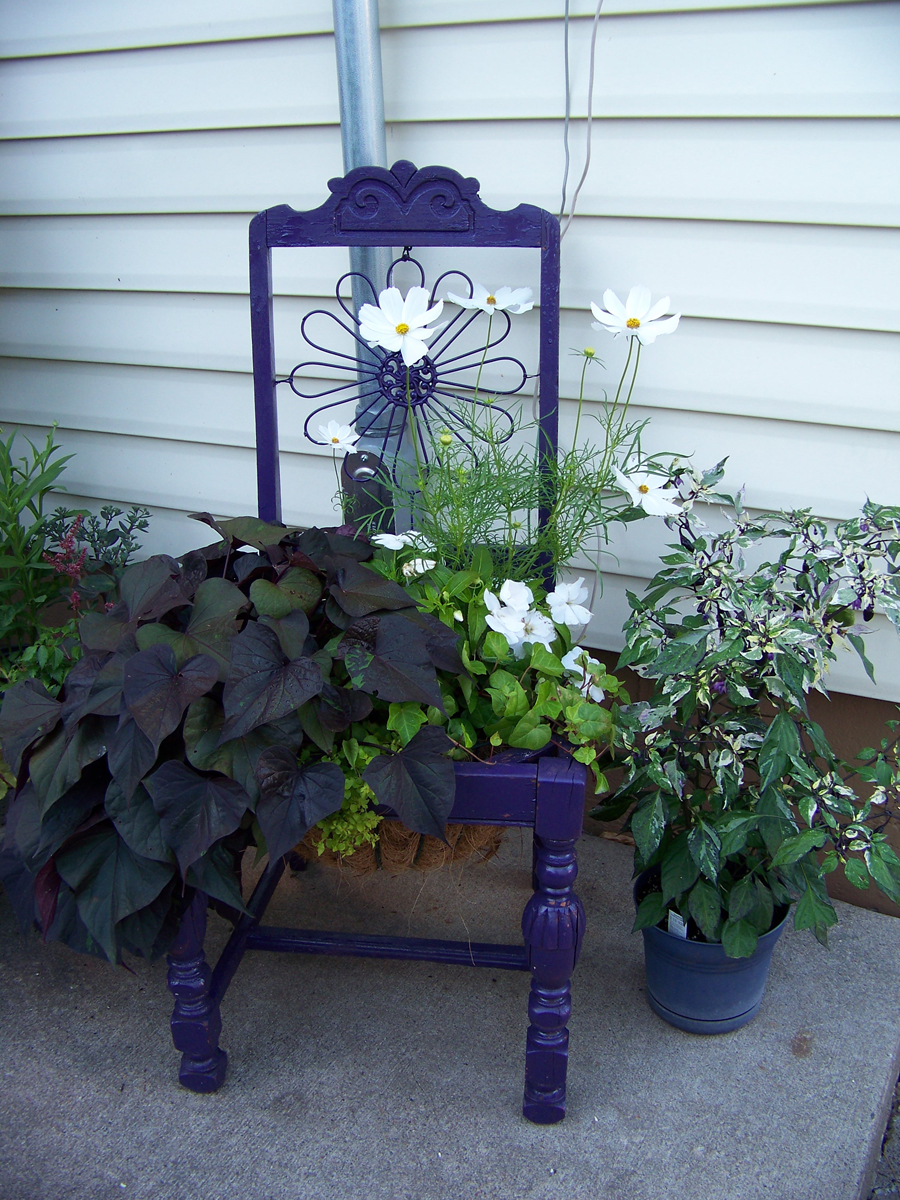 Want us to feature YOUR garden in the Garden Photo of the Day? CLICK HERE!
Want to see every post ever published? CLICK HERE!
Want to search the GPOD by STATE? CLICK HERE!
Check out the GPOD Pinterest page! CLICK HERE!