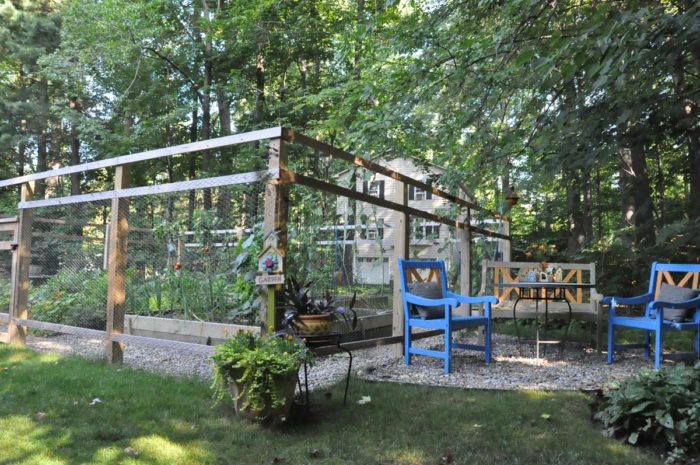 As promised on Friday, we're starting off the week back in Daniela Baloi's garden in Hudson, Ohio, this time in her veggie garden.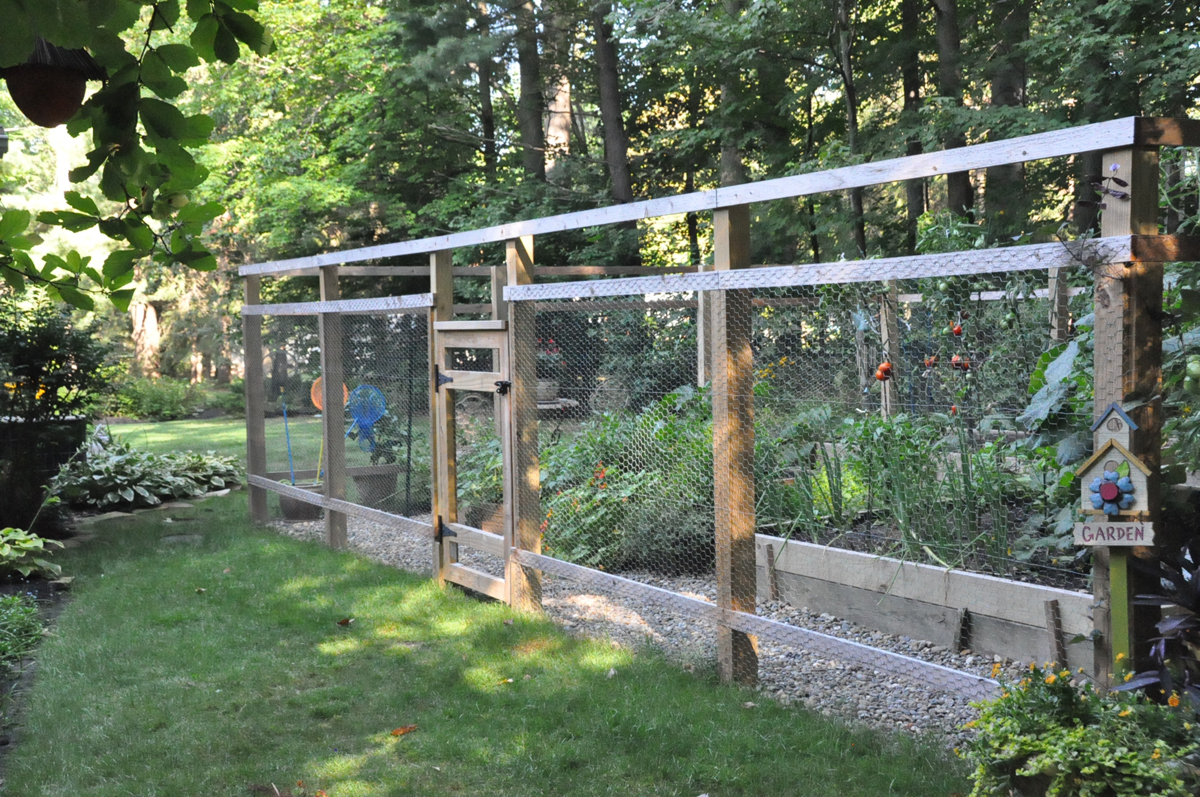 She says, "The pictures I am sharing today show our biggest garden project for this year: the vegetable garden fence. We've been growing vegetables since the first year we moved to this property 14 years ago. We built one raised bed every 2-3 years, but in the recent years we had difficulty protecting our crop from the deer. Every year I lost the first crop of tomatoes to the deer and then I would immediately wrap each garden bed in bird netting. Don't ask how I harvested and worked around that!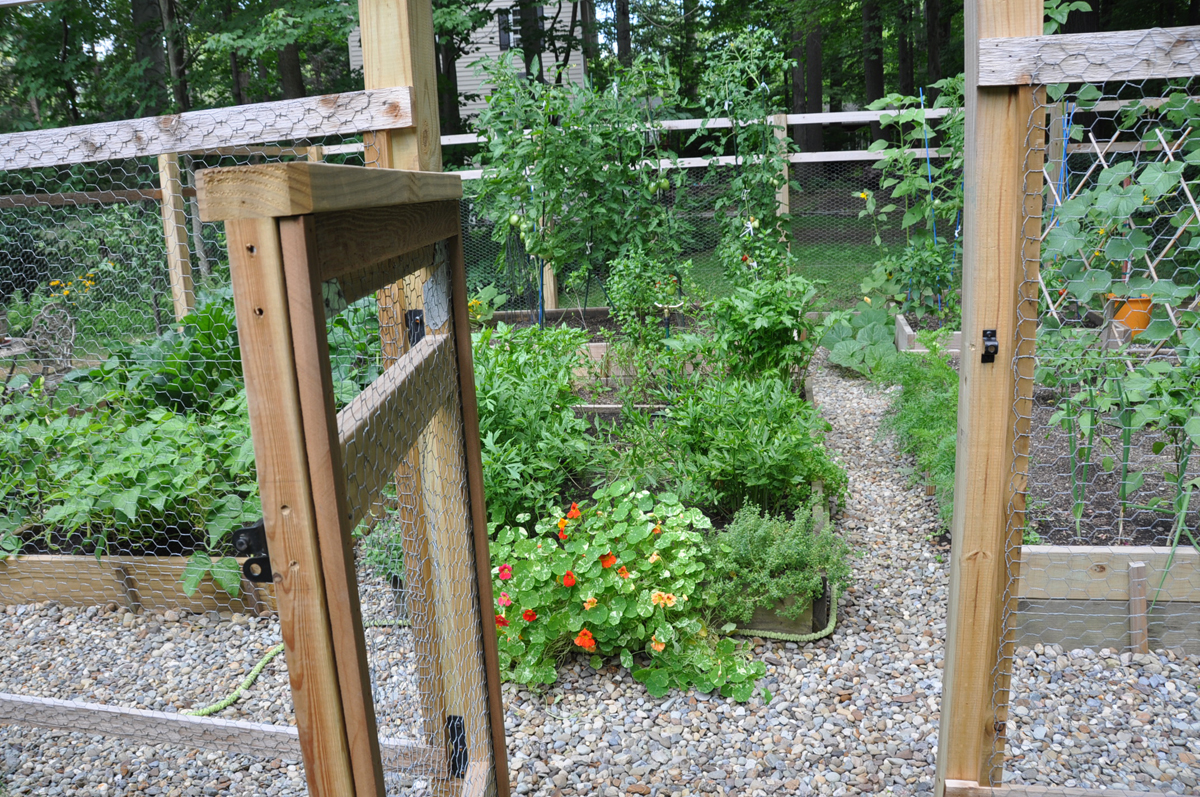 "This spring my husband enlisted two friends and my 11-year-old daughter to help him build the permanent vegetable garden fence. Not only does it protect the garden, but it makes it look neat and organized, and it's easy to work in. In addition to adding gravel between the raised beds my husband brought a water line with a faucet right into the decorative pot you see in the garden holding the butterfly nets. We hide a stretchable hose in there and when it's not being used you can't even tell it's there."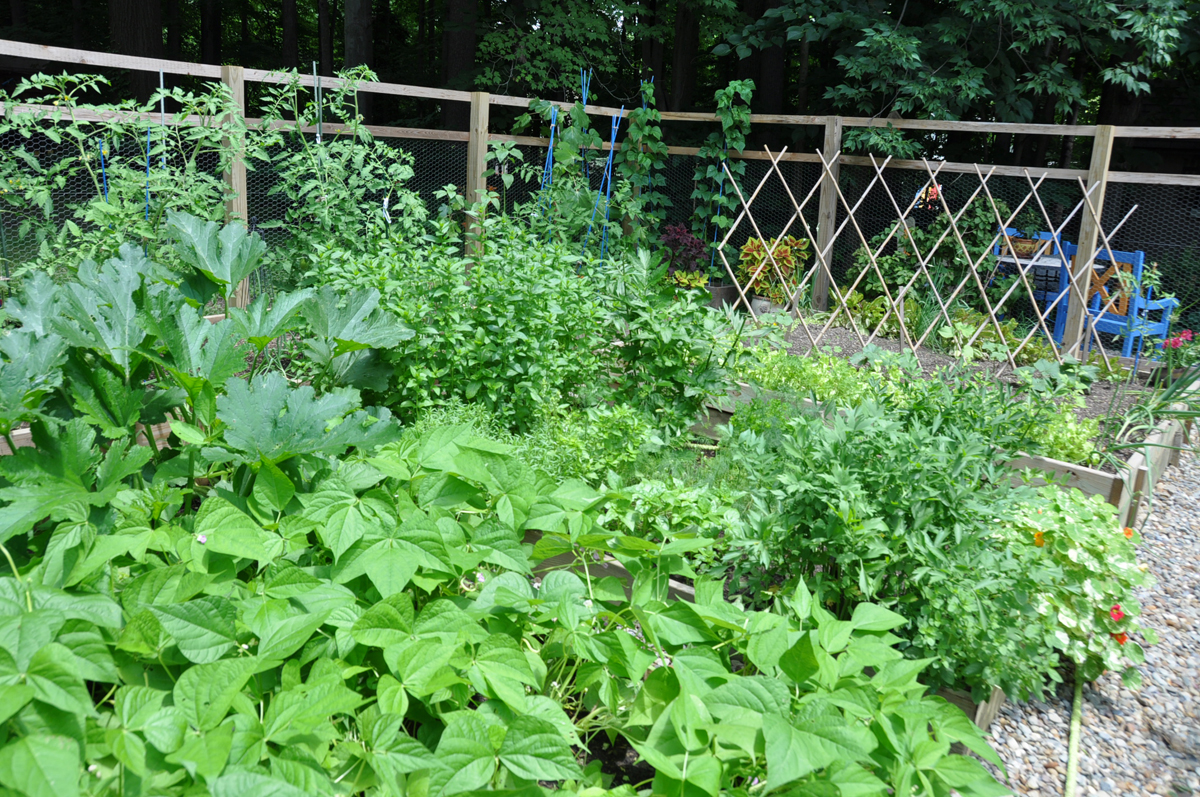 So cute, Daniela!! Your energy and creativity know no bounds! **Hey all, I have one more batch of photos from Daniela, but she sent them to me back in APRIL (they got lost in the shuffle for a while….), so they're spring shots. Want them now, or later in winter for a much-needed spirit lifter? Let me know!**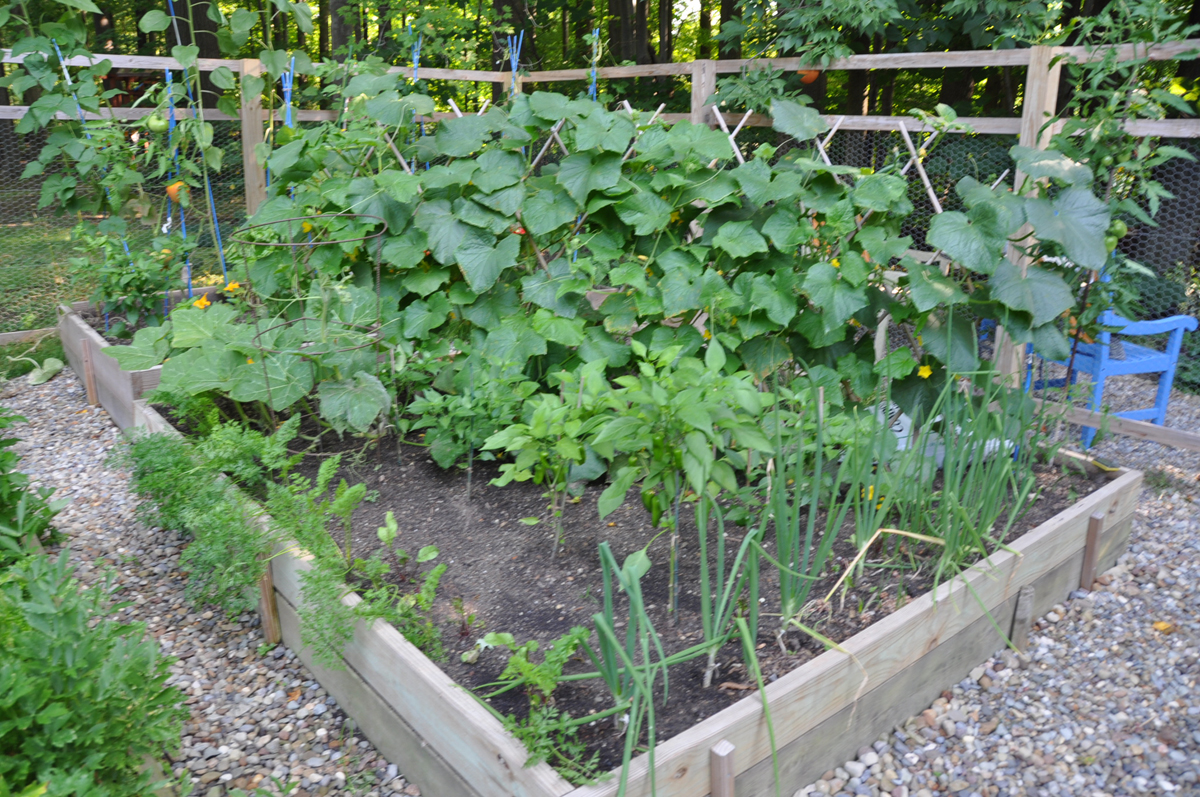 **** The push is still on–get outside and take some last minute shots, or compile a few you took earlier in the season. I'll be eternally grateful…. Email them to [email protected]. Thanks! ****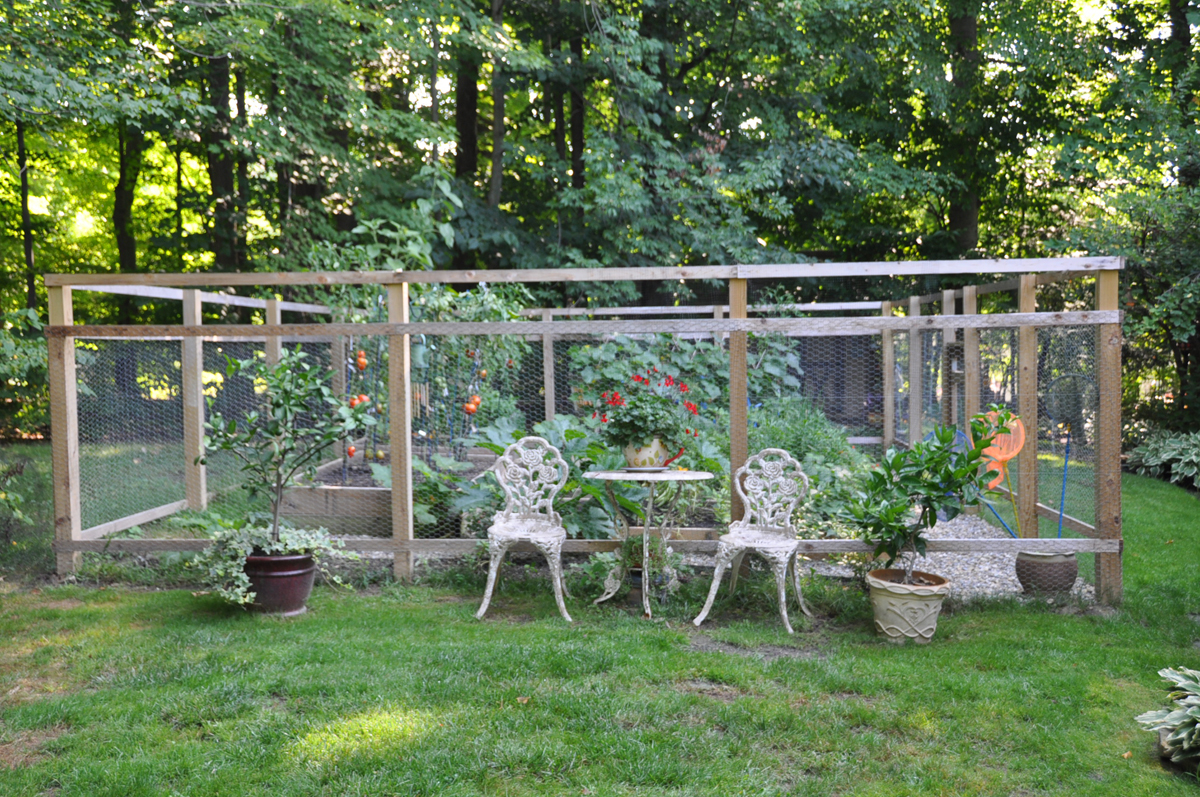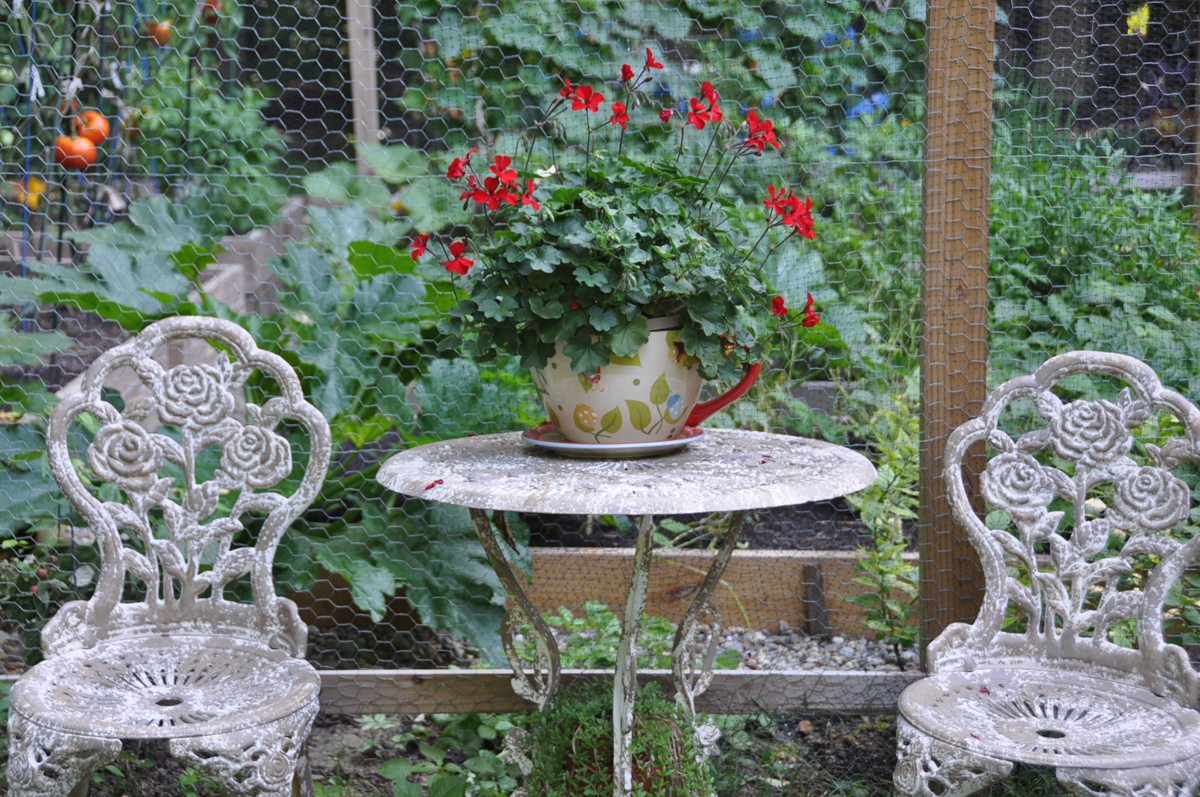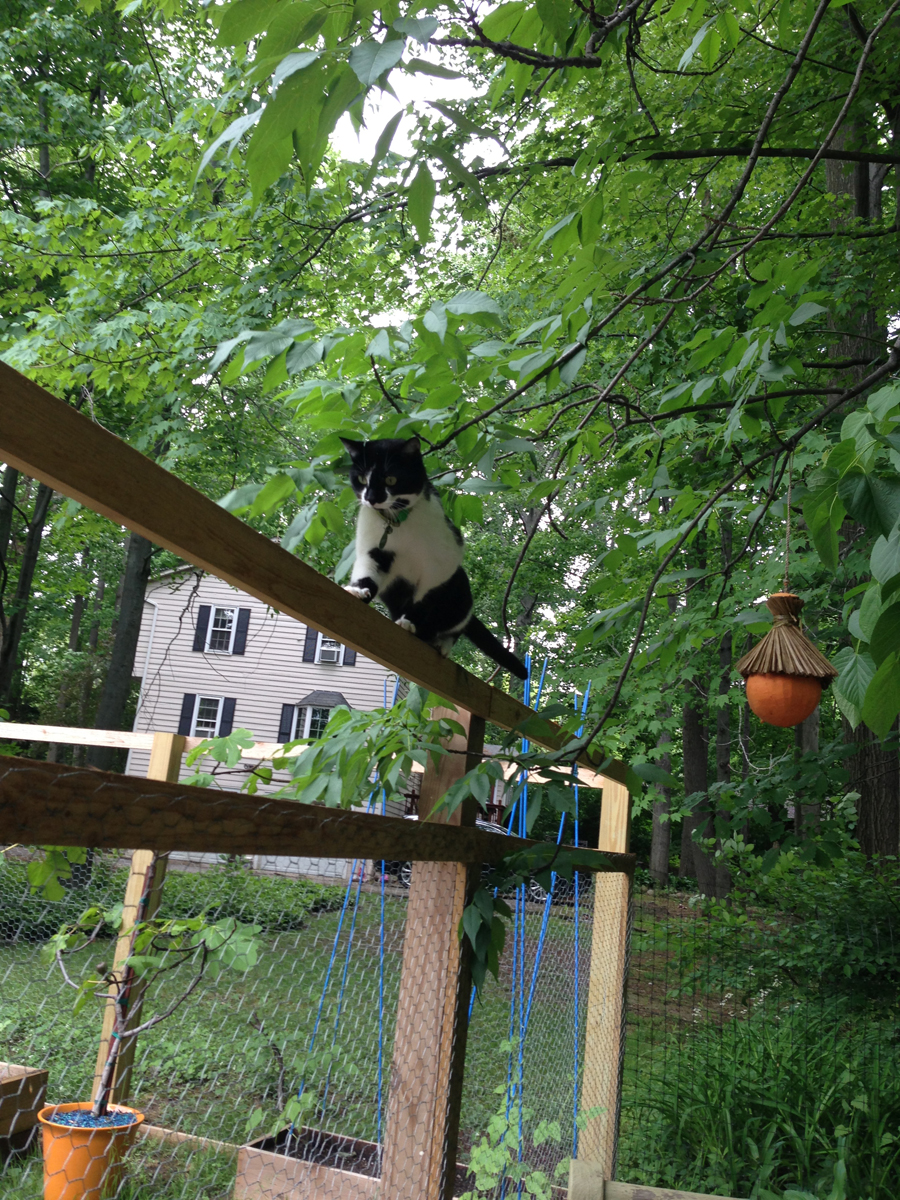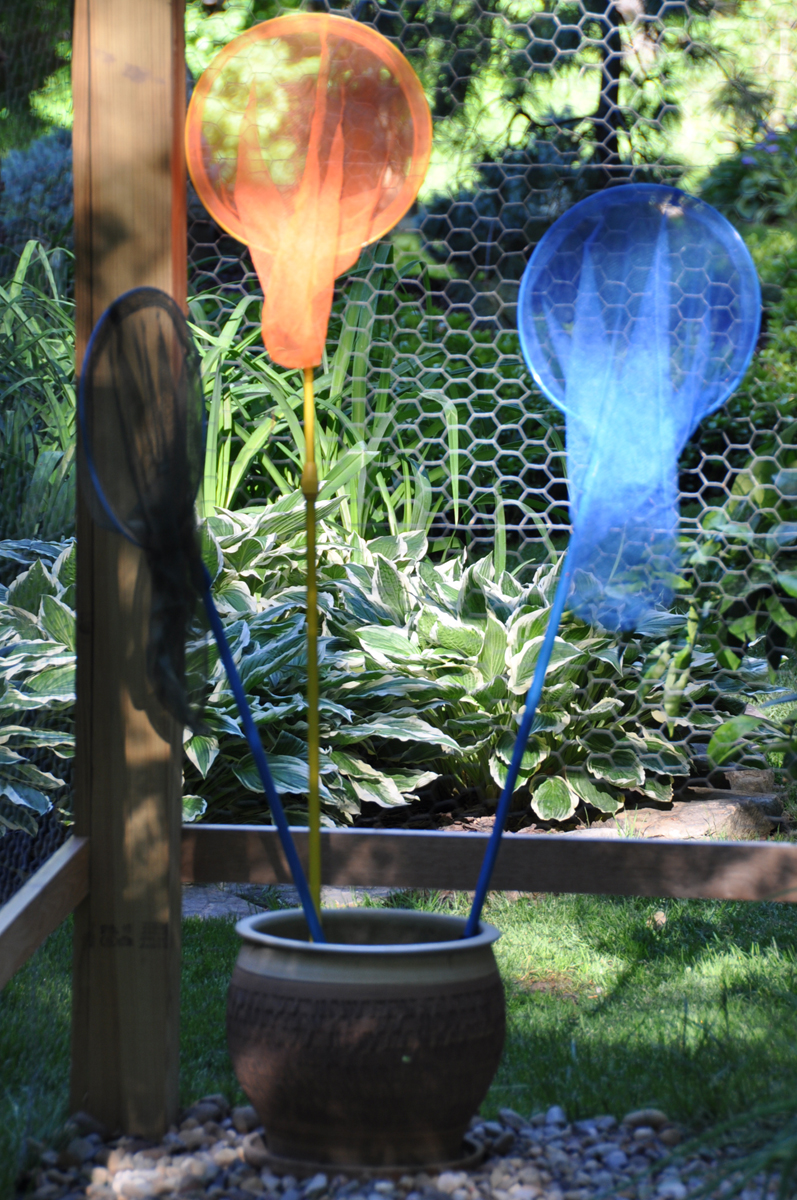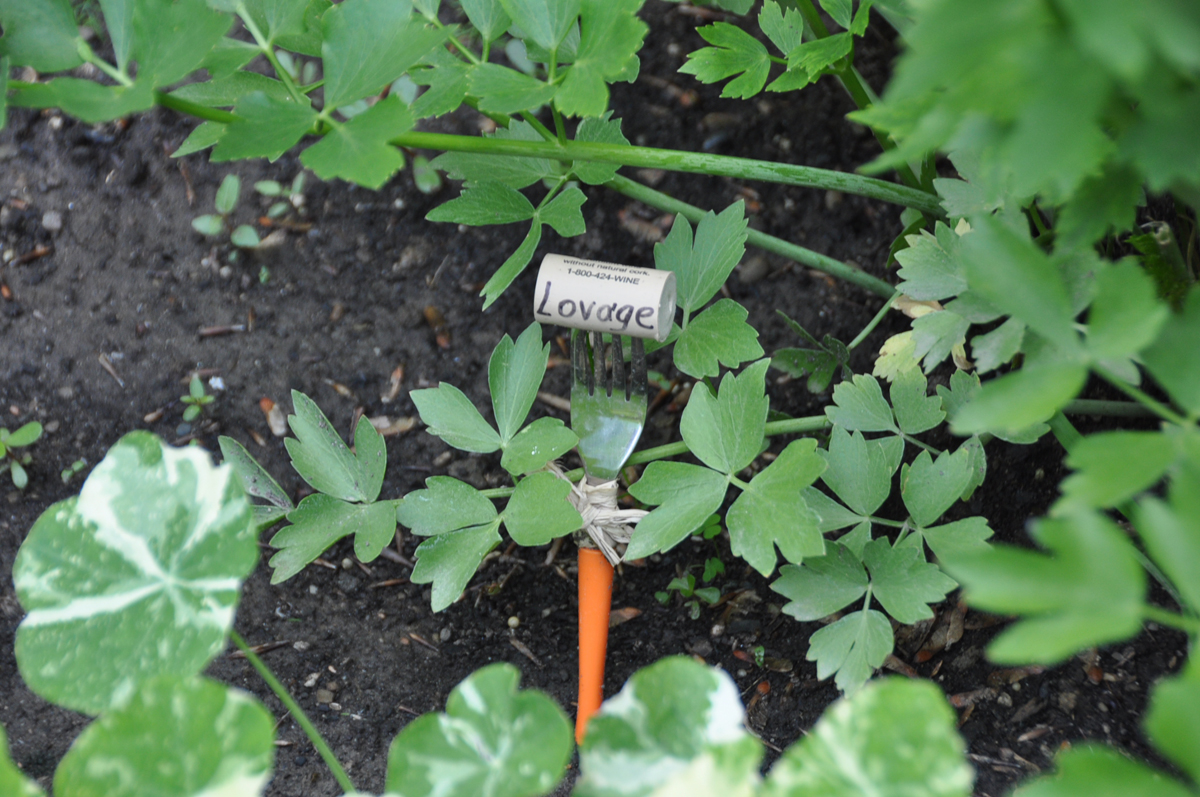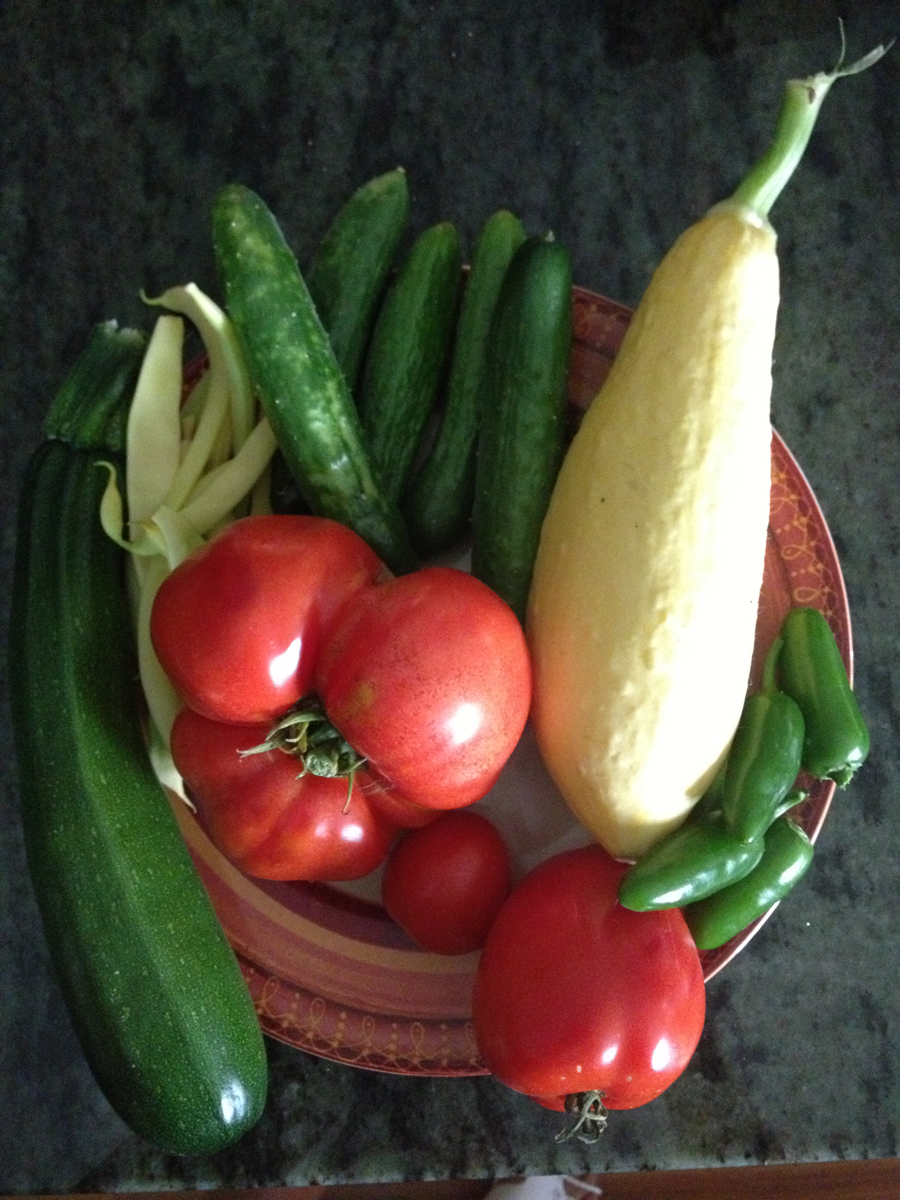 Want us to feature YOUR garden in the Garden Photo of the Day? CLICK HERE!
Want to see every post ever published? CLICK HERE!
Want to search the GPOD by STATE? CLICK HERE!
Check out the GPOD Pinterest page! CLICK HERE!